How to make homemade frozen yogurt with just two ingredients, and you can customize the base recipe for as many flavors as you want!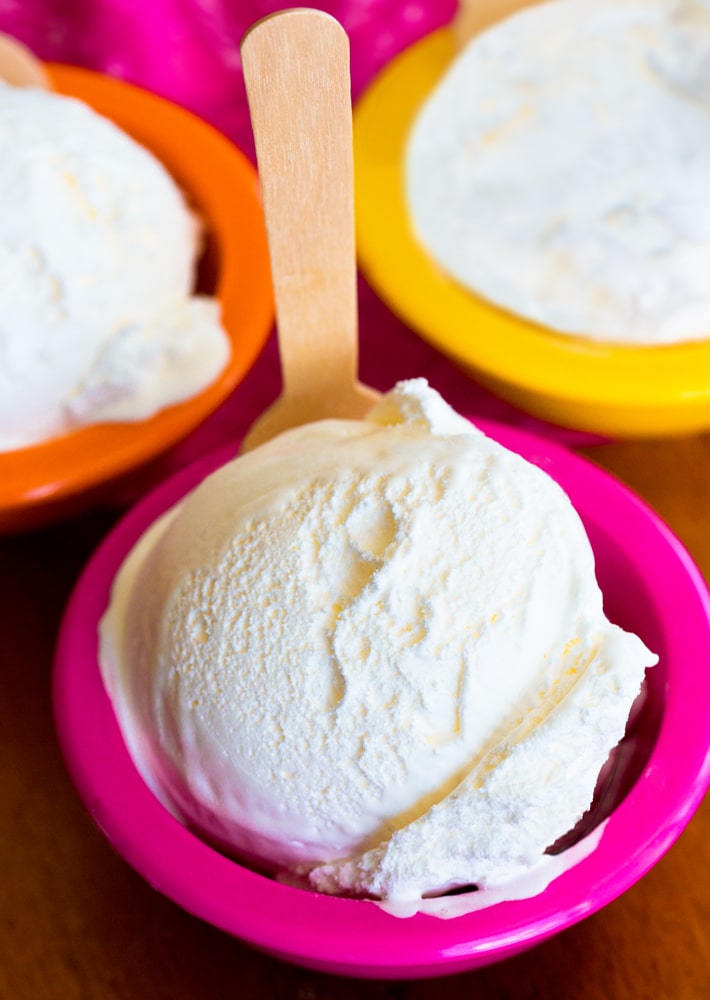 Super easy frozen yogurt recipe
The best part about this healthy frozen treat is how simple it is to make.
Kids and adults all love getting to choose what ingredients they want to swirl into the thick and creamy vanilla base.
Turn it into chocolate frozen yogurt, or strawberry, or peanut butter, coconut, mango, coffee, blueberry, cotton candy, birthday cake batter…
What are some of your favorite frozen yogurt flavors?
Also try this Almond Milk Ice Cream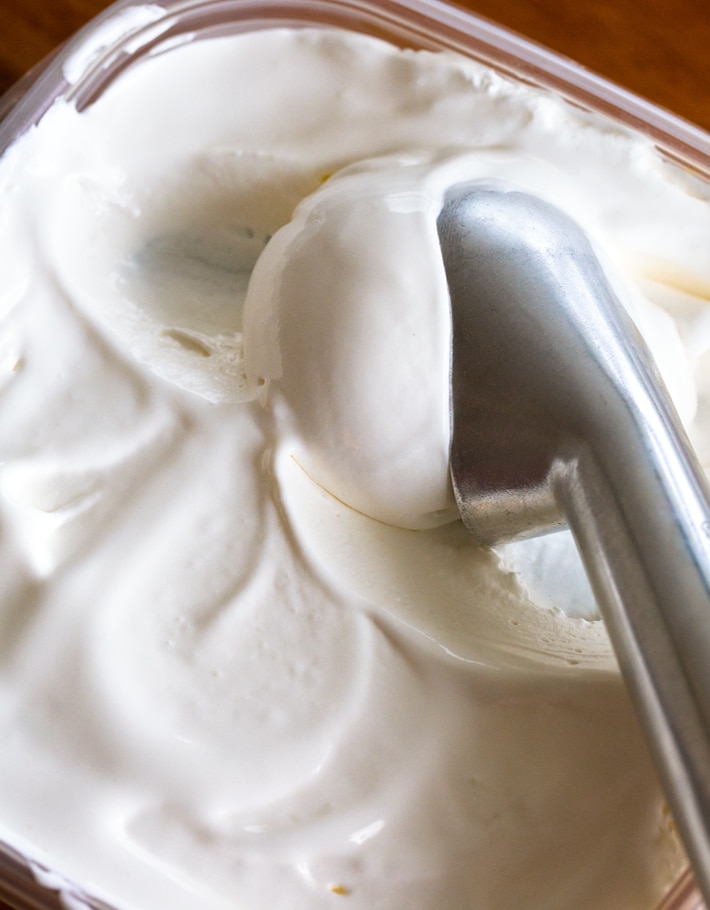 You might already have the ingredients needed to make this homemade soft serve frozen yogurt right now!
Yes, even if you are reading this at ten in the morning.
With the same protein, calcium, and probiotic live active cultures as your usual healthy breakfast yogurt, who says you can't eat frozen yogurt for breakfast?
Or serve it as a healthy dessert or snack, topped with Coconut Whipped Cream, sprinkles, sliced strawberries or bananas, or chopped Chocolate Truffles.
Above, watch the step by step recipe video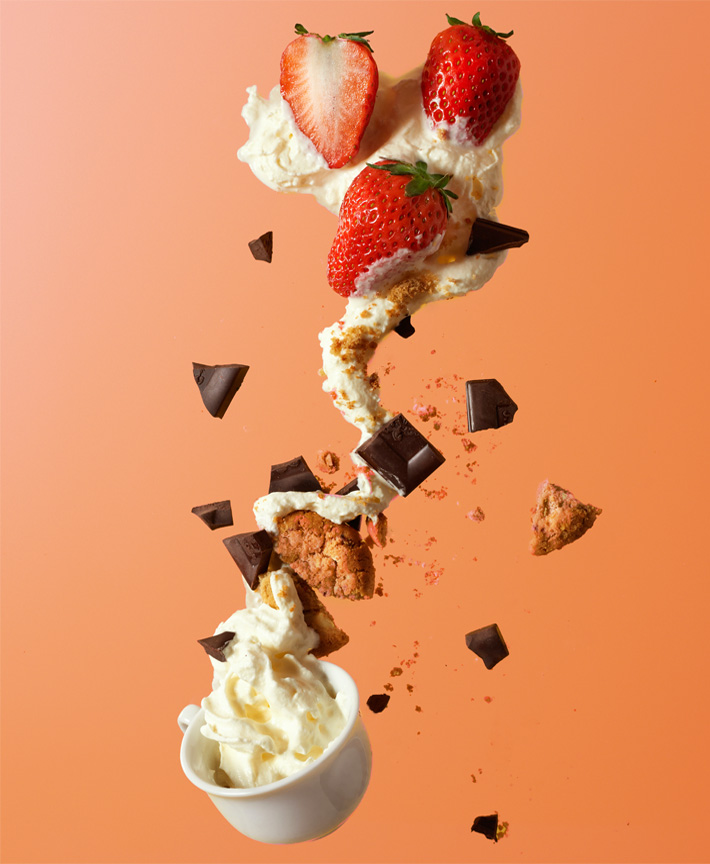 Froyo flavors
Chocolate: Stir half a cup of Dutch cocoa powder and a teaspoon of pure vanilla extract into the yogurt, and increase the sweetener to half a cup as well.
Peanut butter: Add half a cup of peanut butter or almond butter before churning. Garnish with chopped peanuts if you wish.
Coconut: Use coconut yogurt, or add a fourth of a teaspoon of coconut extract. Stir in a handful of shredded coconut at the end, or top with toasted coconut flakes.
Coffee: Stir a teaspoon each of instant coffee granules and pure vanilla extract into the plain yogurt. Garnish with shaved chocolate or crushed coffee beans.
What flavor will you make first?
I think peanut butter and mini chocolate chips sounds like a perfect frozen yogurt recipe. Chopped apples and cinnamon for apple pie froyo would be really good as well.
Or you can make this Nutella Frozen Yogurt or Cherry Frozen Yogurt.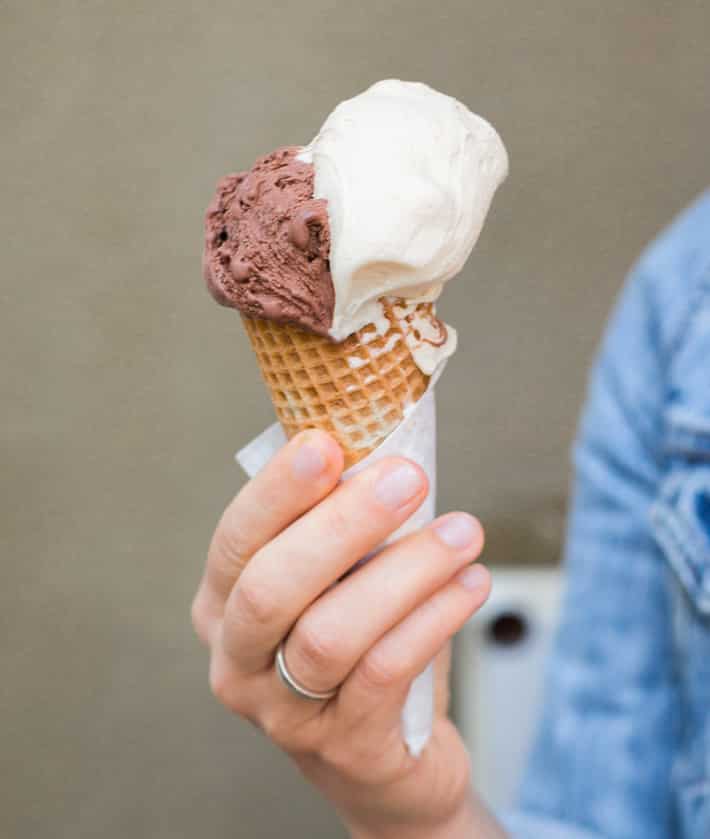 Frozen Greek yogurt recipe ingredients
To make the froyo, you will need plain or vanilla yogurt or non dairy yogurt, a fourth cup of your favorite sweetener, and as many mix-ins as your heart desires.
The recipe can be made with full or low fat regular or Greek yogurt. To make vegan frozen yogurt, try cashew yogurt, coconutmilk yogurt, or soy yogurt.
Pretty much anything goes in terms of all purpose sweeteners, including pure maple syrup, honey, agave, white or unrefined sugar, date sugar, or erythritol for sugar free frozen yogurt.
Readers also love this Coconut Milk Ice Cream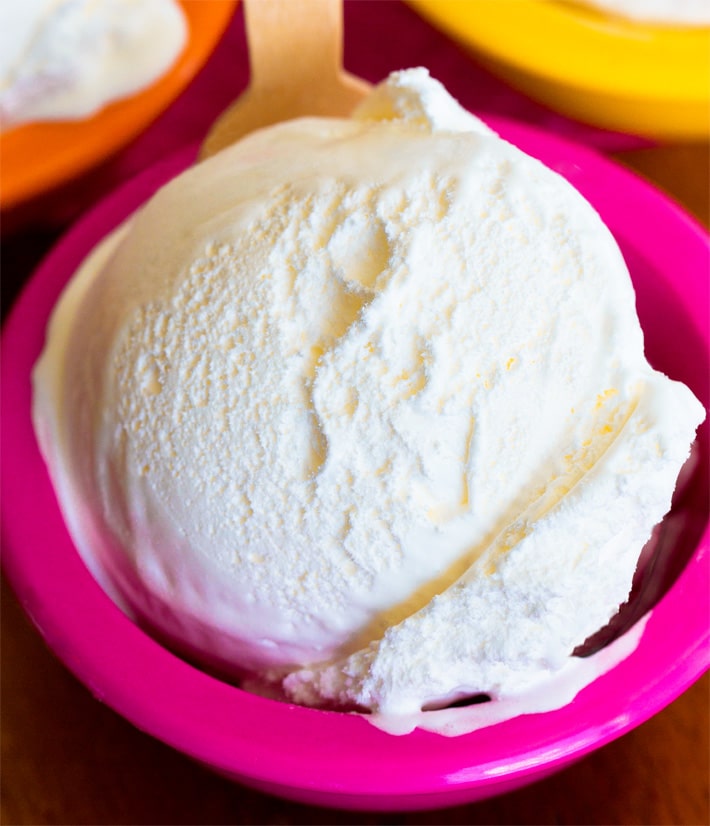 Sweet or tart frozen yogurt
If you are a tart froyo fan, use unsweetened yogurt and just the one fourth cup of sweetener. Or you can use sweetened yogurt and omit the added sweetener entirely.
For sweet frozen yogurt that is more similar to the kind you can get from a soft serve machine on the boardwalk or at a local Menchies, Costco, Sweet Frog, or Tutti Frutti store, double the added sweetener.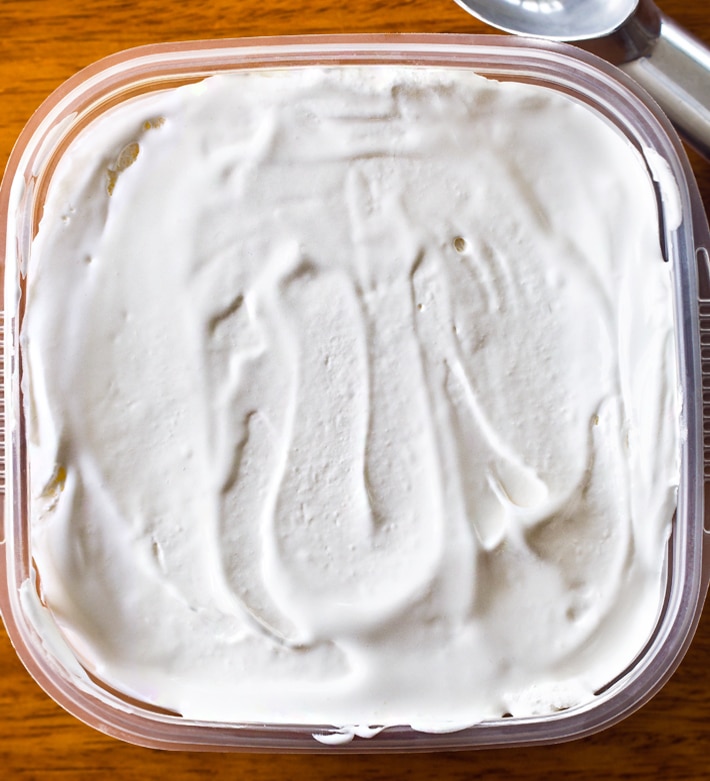 How to make frozen yogurt at home
If using an ice cream maker, read the instruction manual that comes with your specific brand and model. Some machines require preparation ahead of time.
Start by whisking the yogurt and sweetener together. Pour the sweetened yogurt into the ice cream machine, and churn according to the manufacturer's directions.
Mine usually takes about ten to fifteen minutes to thicken into an ice cream texture. This time can vary due to humidity, brands of yogurt, and different machines.
Turn off the ice cream machine, and stir in any desired add-ins. Serve immediately, or transfer to a container and freeze up to a half hour for a firmer texture.
Store leftovers in an airtight container for up to a month. When ready to eat again, thaw fifteen to twenty minutes before serving.
No ice cream machine?
Option one: Freeze the yogurt mixture in an ice cube tray, then blend in a Vitamix or Blendtec until smooth and creamy.
Option two: Freeze the mixture in a shallow container. Around every 30 minutes (for up to 3 hours), stir the slush. Yes, this takes a while, and it will also never yield as creamy of a result, but it's still delicious.
Option three: Forgo the ice cream and pour the liquid mixture into popsicle molds (or paper cups) instead. You'll probably want to double the sweetener for popsicles.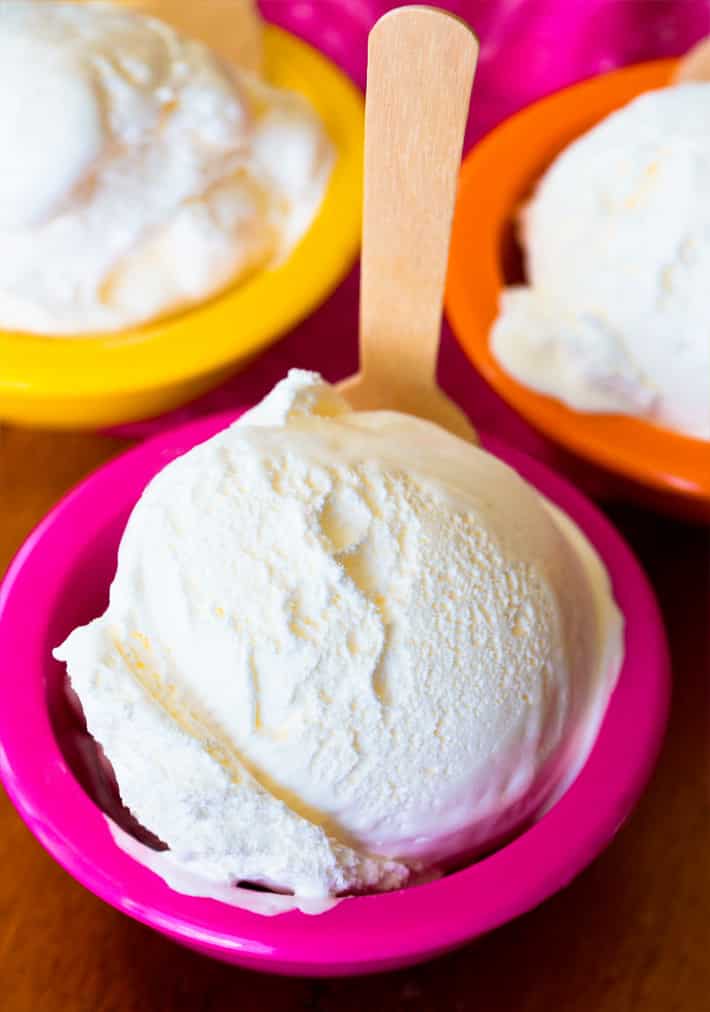 Recipe tips and tricks
Homemade ice cream or froyo is best served the day it's made. But it still tastes delicious for up to a month in the freezer, stored in an airtight plastic container.
If you freeze for more than a day, you'll probably end up with a frozen block. So just be sure to thaw the frozen yogurt for 15-20 minutes prior to serving.
If you have a basic Cuisinart ice cream maker like I do, make sure its bowl has been frozen for at least 24 hours prior to using and is solid like a frozen brick.
You may end up with slushy ice cream if the bowl of the machine is even the slightest bit unfrozen.
Homemade Frozen Yogurt
How to make your own healthy homemade frozen yogurt recipe with just 2 ingredients.
Ingredients
2

cups

yogurt of choice

1/4

cup

sweetener of choice

add-ins or toppings of choice

(see above for ideas)
Instructions
How to make homemade frozen yogurt: Whisk ingredients together. If you want sweet froyo as opposed to tart, increase sweetener to 1/3 cup. If you have an ice cream maker, pour the mix into the machine and process according to your machine's directions. Or if you don't have an ice cream machine, see other preparation options listed above in this post. Store in an airtight container for up to a month. Natural homemade frozen yogurt is creamiest the day it's made because it freezes solid, so be sure to thaw any leftovers 15-20 minutes before serving.

View Nutrition Facts
More Healthy Dessert Recipes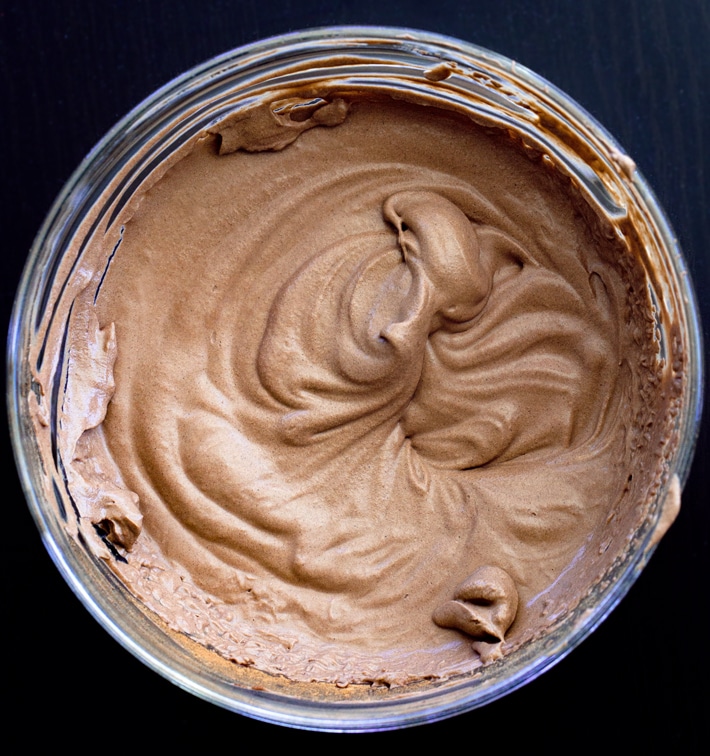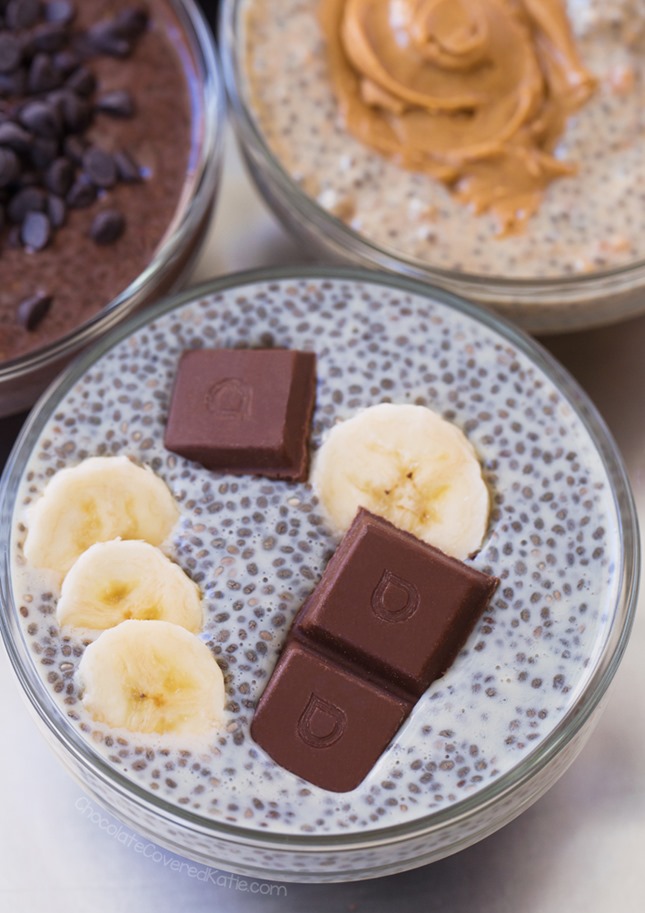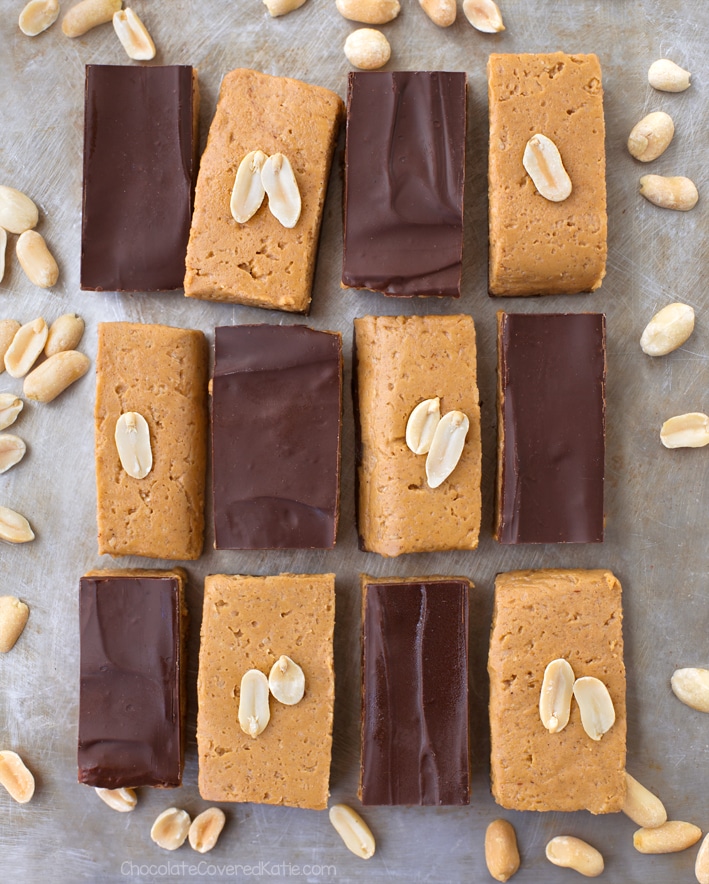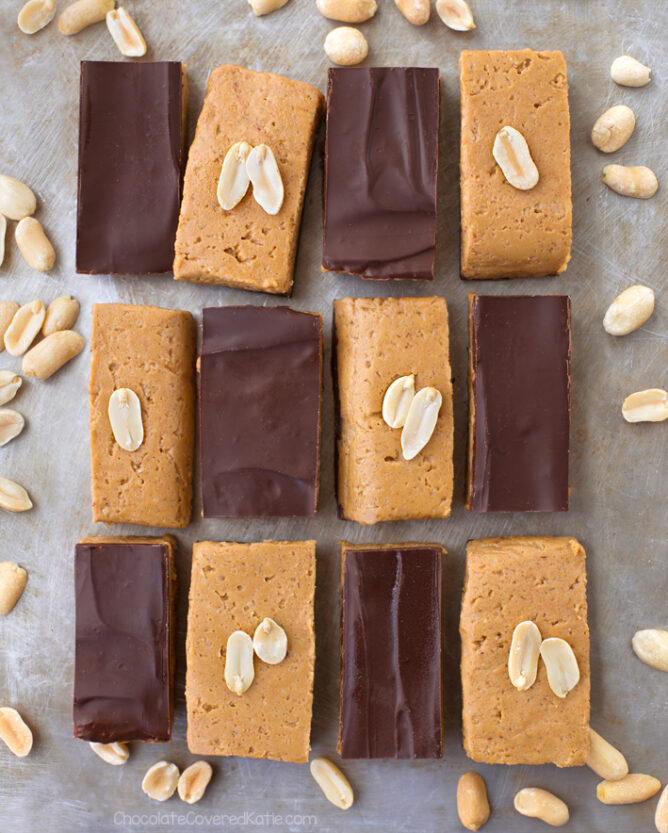 Protein Bars – 5 Flavors
(Or these Keto Protein Bars)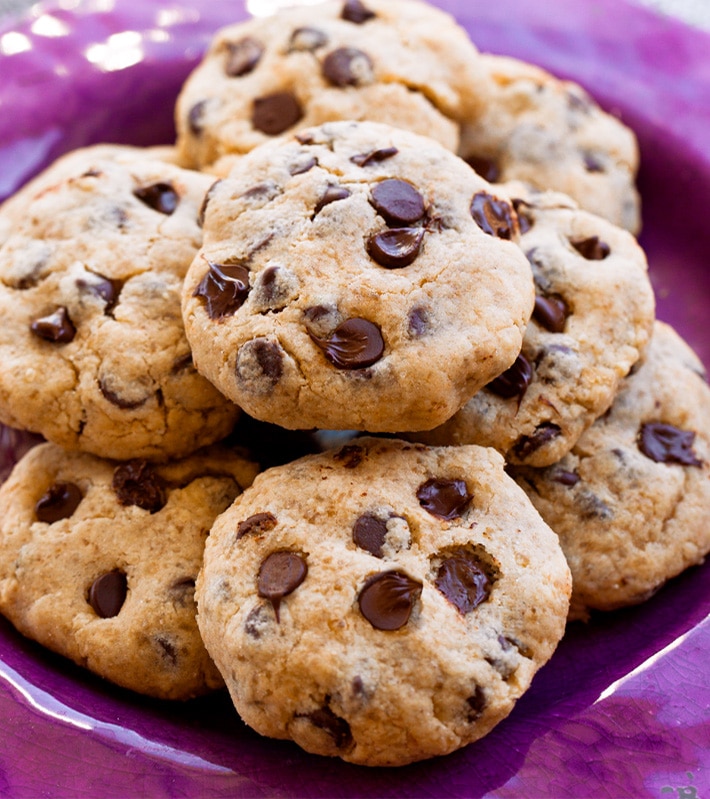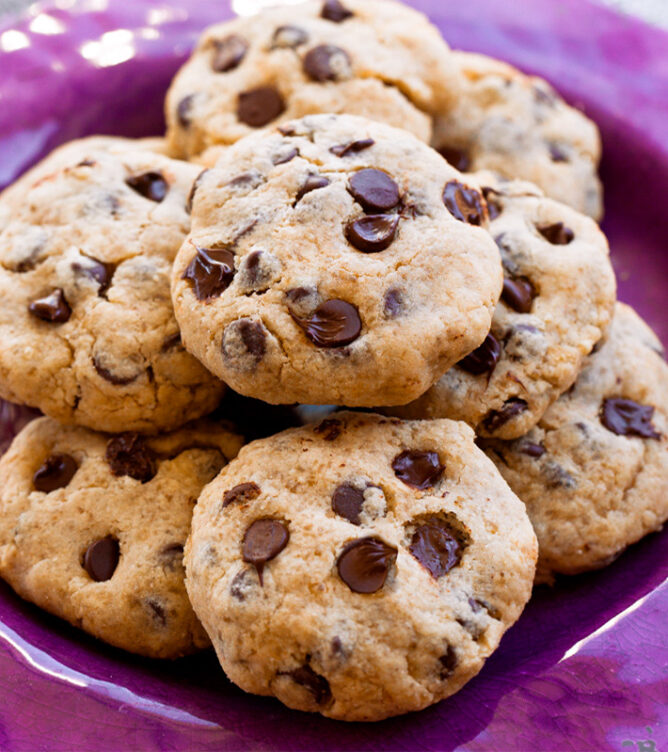 Healthy Chocolate Chip Cookies