No-bake & secretly healthy avocado fudge bites!
I have puppy fever.
Every time I leave the apartment, I am bombarded with puppies!
Big puppies, little puppies, young puppies, old puppies. (All dogs are puppies to me, no matter their age.)
And it makes me wonder if I should get a puppy…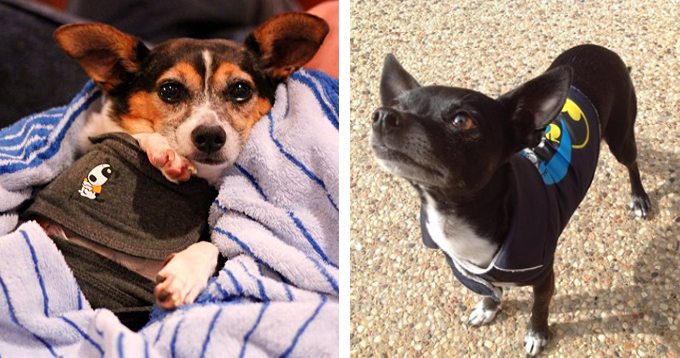 (Above, Henry in his thundershirt and Batman in his winter coat Batsuit.)
So today I am crowdsourcing. What do you think? Should I adopt a puppy? I realize they are a big responsibility, but who better to care for a dog than someone who lives in a walking-friendly city and works from home? Ideally, I'd adopt a lab.

A chocolate lab!! It could be my website mascot! Chocolate-Covered Puppy!!
However, a small dog would probably be happier in a small apartment.
Maybe a dachshund?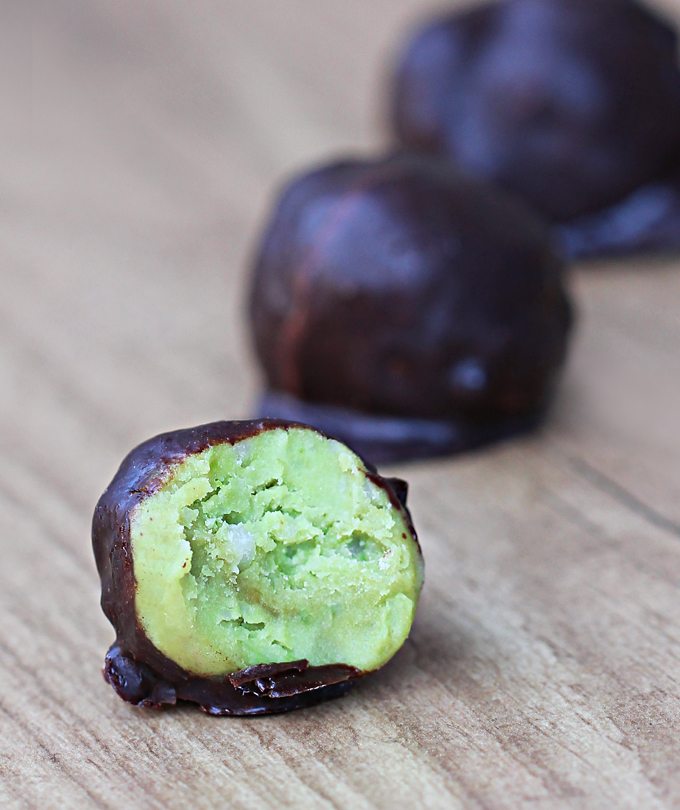 Anyways…
A lot of you have requested I post more avocado-based recipes.

Today's superfood avocado fudge bites call for just a few ingredients you might already have on hand, and they are great for humans! Notsomuch for puppies, who should never be fed avocados nor chocolate.
But seeing as I am currently puppy-less, at least this means I need not worry about an evil puppy stealing my food.


5 Ingredient Avocado Fudge Bites
1/4 cup mashed ripe avocado
6 tbsp coconut butter, melted
2 tbsp pure maple syrup or raw agave
1/4 tsp pure vanilla extract
tiny pinch salt
stevia to taste, OR 1 additional tbsp both pure maple syrup and coconut butter
If you have a Magic Bullet, blend all ingredients together until smooth. If you only have a bigger blender, you might wish to double the recipe for smoother blending. You can blend by hand if you absolutely must, but be sure to get the mixture completely smooth. Spread into a small plastic container and freeze until set (at least 3 hours). At this time, you can either scoop into balls with a mini cookie scoop or you can simply cut into fudge. If you want to coat them in chocolate (and why wouldn't you?!), mix together equal parts cocoa powder, virgin coconut oil, and pure maple syrup until a thin sauce forms. Dip in the fudge balls, then immediately set back in the freezer to harden. Leftovers should be stored in the fridge or freezer for up to three days.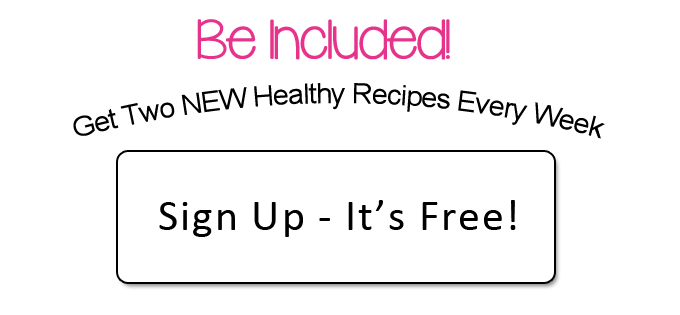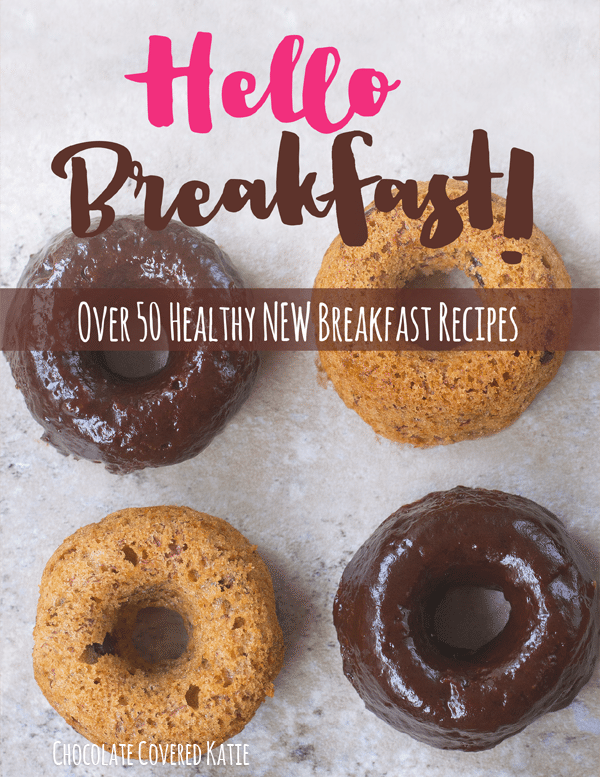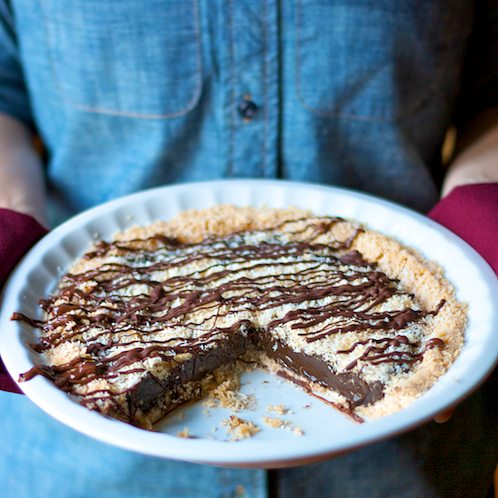 Other Healthy Avocado Recipes:
Creamy Avocado Alfredo Pasta (reader favorite)
I'm also working on an avocado brownie recipe.  The first three four five six brownie trials still needed work, but I'm happily eating all of the less-than-perfect results. (Perhaps I keep messing up the recipe on purpose? Hmmm…)
And here are 9 Healthy Avocado Recipes!