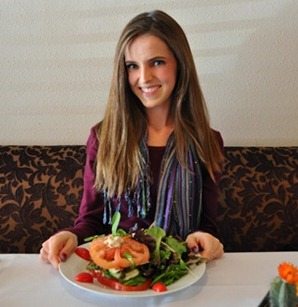 My Food Story
I've always loved animals, so when I became old enough to understand that the Wilbur I adored from the movie was the very same Wilbur engulfed in my ham sandwich, I was horrified.  Thus, at the ripe old age of seven and a half, I proclaimed myself a vegetarian. This lasted about a week. But my love of animals remained, and once I learned about factory farming, I couldn't fathom contributing another dollar to support such horrific practices. At fourteen, I became a vegetarian for real. Veganism followed soon after.
But I wasn't always a healthy-eating vegan
Thanks to genetics, metabolism, and an active lifestyle, I've been thin my whole life. Finally, after getting tired of strangers' negative comments and assumptions about my weight, I embarked on a quest to gain some curves. Exorbitant levels of vegan cake-eating ensued, not to mention brownies, cookies, and soy ice cream by the pint. Unfortunately, this strategy not only failed to give me curves, it also depleted me of energy.
I wrote more here: My Quest to Gain Weight.
The experience really forced me to look at my eating habits and discover that just because a food is vegan doesn't automatically make it healthy. So I cut back on the sweets and began to explore a style of eating that would make my body feel good not just while I ate, but after eating as well. I still eat a high-calorie diet, but it's mostly made up of healthy foods, with very little sugar. I feel much better this way!
Diet aside, I'm pretty much like any other girl in her twenties. I'm an avid runner who also enjoys writing, hanging out with friends, helping others, and surprising people with yummy recipes they can't believe are good for them.
More About Me: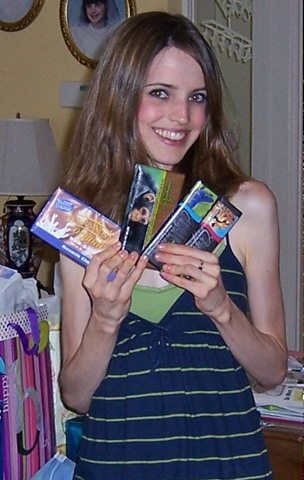 Thanks for visiting Chocolate Covered Katie. Please feel free to leave a comment on any of my posts. I love comments!