You will fall in LOVE with these easy low carb keto muffins even if you're not on the keto diet. That's how addictively good they are!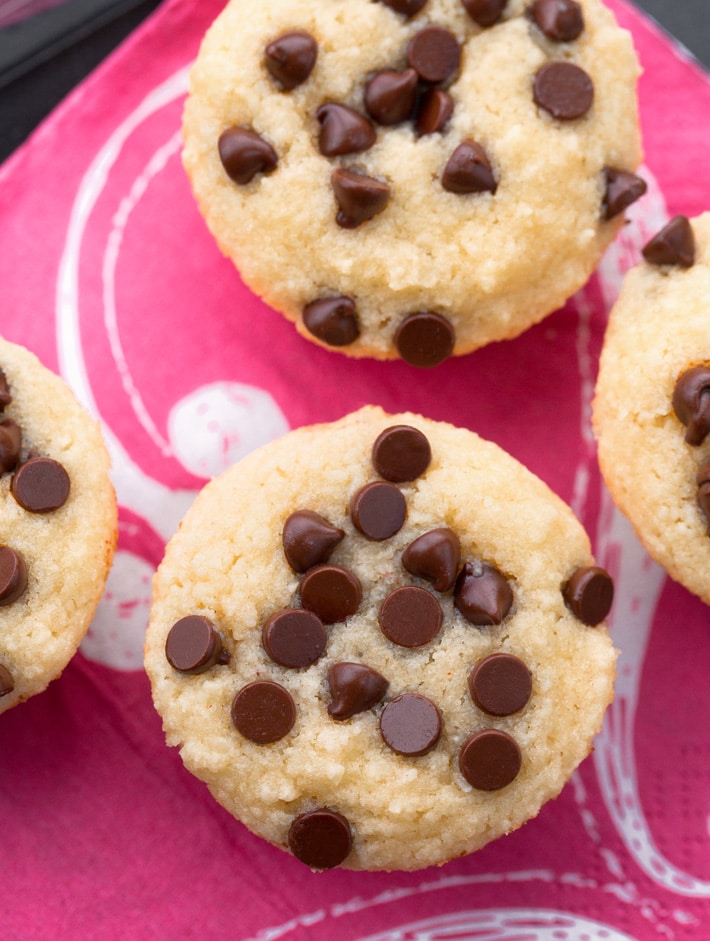 Super easy keto muffins
The recipe is quick to make and can be customized for different flavors.
They are soft and fluffy low carb muffins of dreams, with no dairy, no sugar, and just 6 ingredients. And they taste so good that it's hard to not eat the entire batch at once.
I seriously can't stop making these things!
You may also like this Keto Ice Cream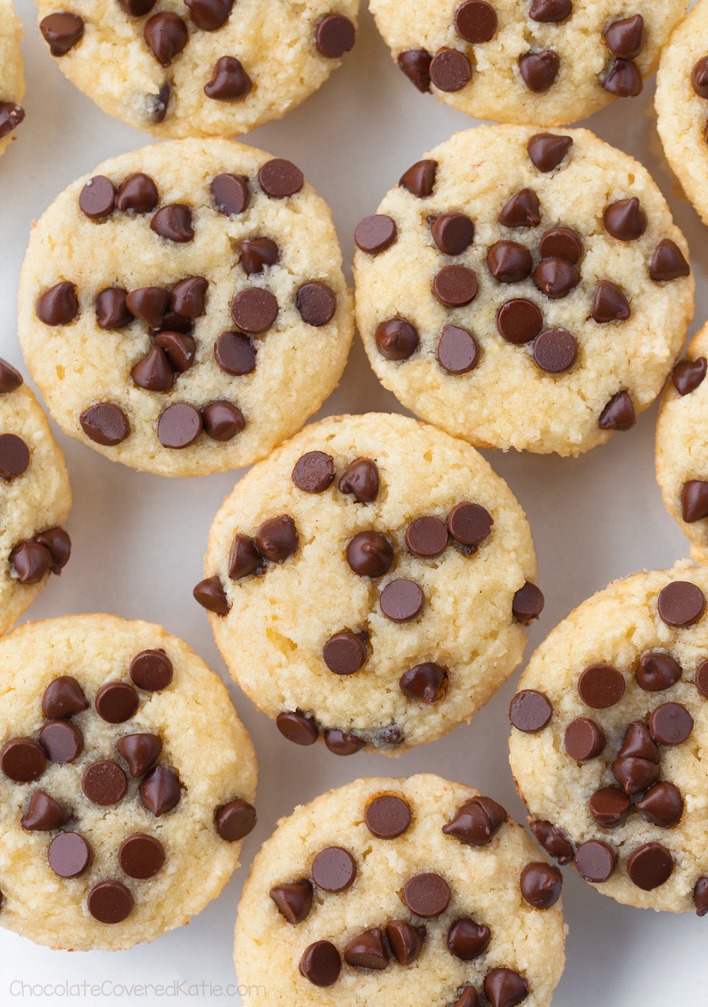 No oil
Flourless
Gluten free
Dairy free
6 ingredients
So far, I've done plain, blueberry, banana (adapted from these Banana Muffins), strawberry chocolate chip, and of course a dark chocolate version.
For blueberry keto muffins, simply add a handful of blueberries right before baking. Only stir very gently, so as not to break the berries.
Or use this sugar free muffin recipe: Keto Blueberry Muffins.
Other variations include adding a pinch of cinnamon, or orange or lemon zest to the batter. What will you add to yours???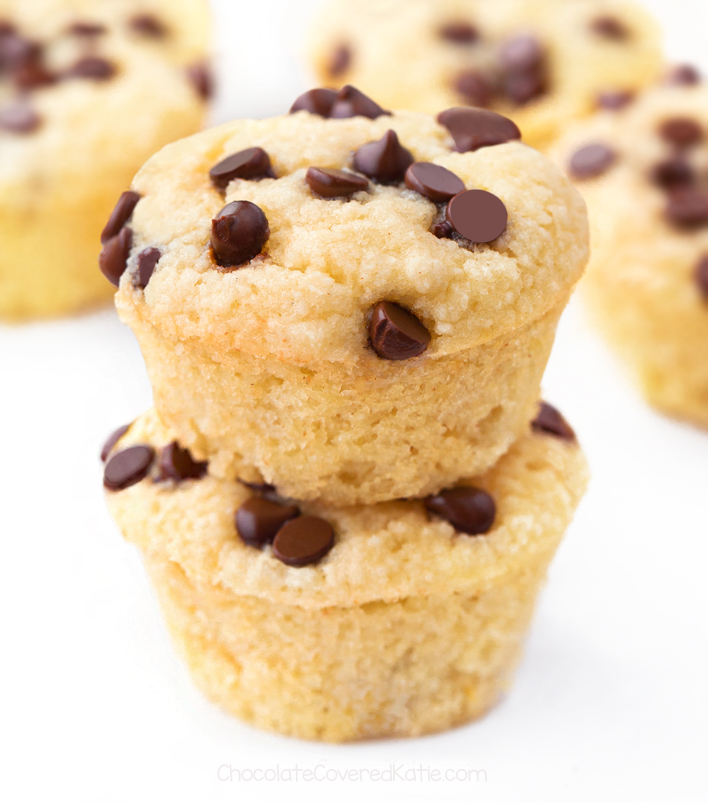 How to make keto muffins
Gather all of the ingredients, and preheat the oven to 350 degrees Fahrenheit. Grease a mini muffin tin very well so the muffins will pop right out after baking.
Stir together all of your dry ingredients so that the sweetener, baking powder, and salt are evenly incorporated. Whisk in your wet ingredients, then fill each muffin cup around two thirds of the way full.
You should get around fourteen or fifteen mini keto breakfast muffins. Bake 10 minutes on the oven center rack. Then take the mini chocolate chip muffins out of the oven and let them cool another 10 minutes.
Go around the sides of the muffins with a knife and pop them out.
Leftover almond flour? Whip up this Almond Flour Banana Bread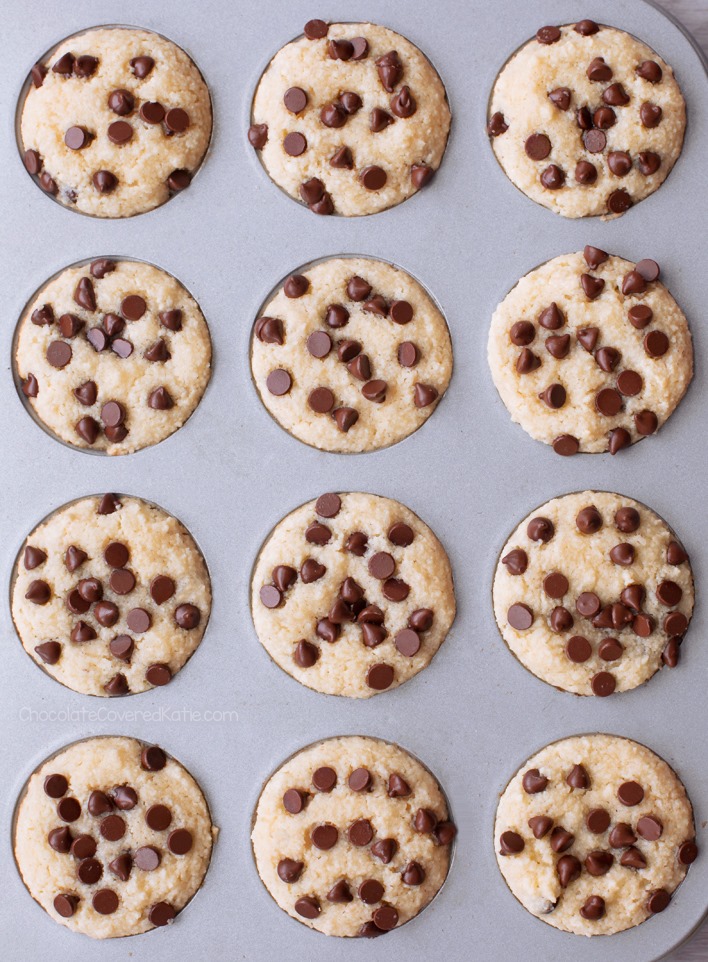 How to eat almond flour muffins
They are fantastic pretty much every way I've tried – plain, topped with butter, cream cheese, or coconut butter, with chocolate chips or a handful of dried fruit or shredded coconut mixed into the batter.
Or spread the muffins with this Homemade Nutella Recipe.
The flavor and texture of these paleo muffins are somewhat similar to corn muffins, so they are great to serve alongside savory recipes, such as Lentil Soup, Tofu Scramble (for a protein packed breakfast), or Cauliflower Casserole.
For vegan keto muffins
While keto muffin recipes traditionally call for eggs, it turns out that making them vegan is easy! Simply use one of the numerous vegan egg substitutes on the market, such as Bob's or Ener-G, or you can also make your own flax egg.
If you go with the flax option, the muffins will look more rustic (i.e. less domed and paler in color, with flecks of flaxseed dotting the muffins), but they are definitely just as delicious!
For low carb and sugar free muffins
To achieve the best keto muffin recipe, we've tested these muffins using numerous different sweeteners. (Mostly we just wanted an excuse to make more batches of muffins!) Erythritol, xylitol, and stevia all work in the recipe.
Or if you're not on a ketogenic diet, white sugar, brown sugar, or unrefined sugar (such as coconut sugar) are also fine to use. Even if using regular sugar in these, you only need ONE tablespoon for the entire recipe!
The muffins are also free of coconut flour, heavy cream, oil, dairy, and protein powder (although I'm sure you could probably add some if you wanted to experiment).
And they have less than 1 net carb per muffin.
If you try the recipe, I hope you love them as much as we do!
Above, watch the keto muffin recipe video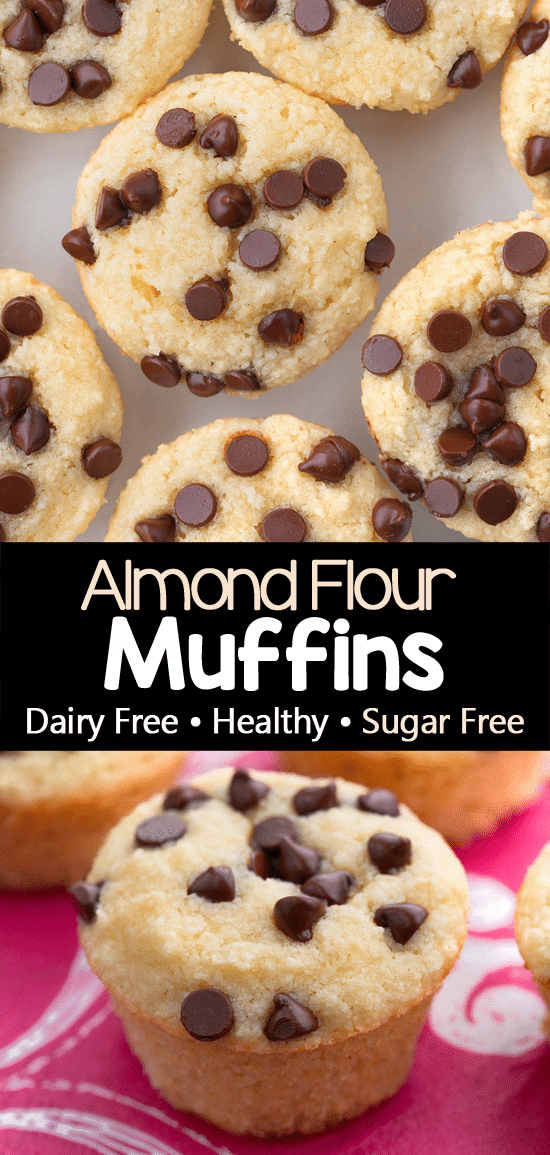 Keto Muffins
An easy low carb keto muffins recipe for a healthy breakfast or snack.
Yield
14
– 15 keto muffins
Instructions
*I like this recipe best as mini muffins because they have a lighter texture, but you can definitely do regular-sized muffins if you prefer. The recipe will make 4 regular-sized muffins, so feel free to double it!

Preheat oven to 350 F. Grease a mini muffin tin very well. Combine all dry ingredients (stirring well), then stir in wet. Scoop into muffin cups, filling about 2/3 of the way up. Bake 10 minutes on the center rack (or 15 minutes for regular-sized muffins). Remove from the oven and let cool an additional 10 minutes, during which time they will continue to firm up. Carefully go around the sides of each muffin with a knife and pop out. If you try them, be sure to rate the recipe below!View Nutrition Facts
More Keto Breakfast Recipes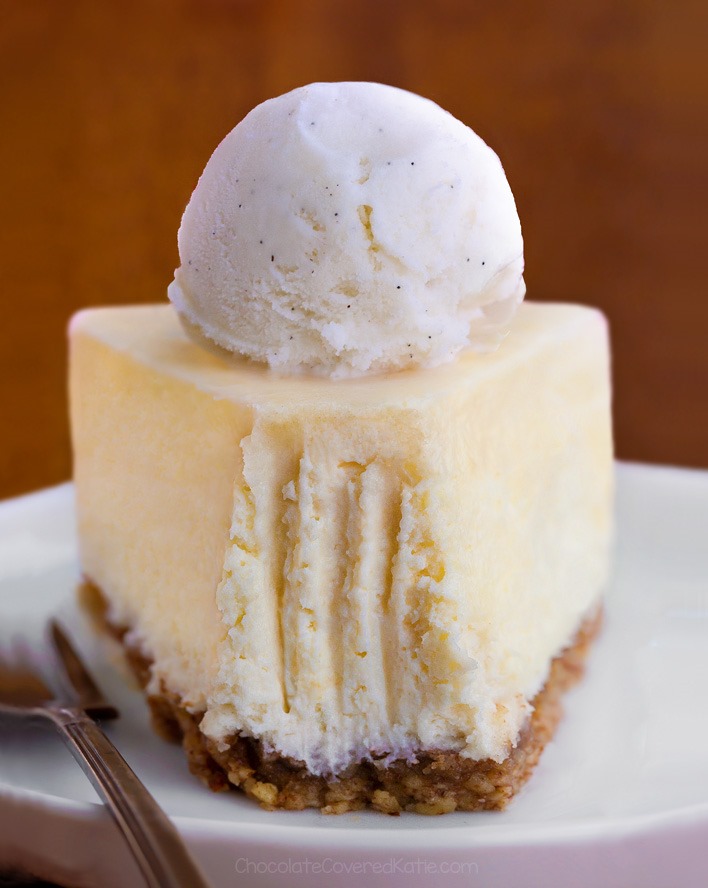 (Hey, why not??! With cream cheese, yogurt, and no sugar, the recipe has protein and healthy fats; and it's certainly a healthier choice than some sugary breakfast cereals or pastries!)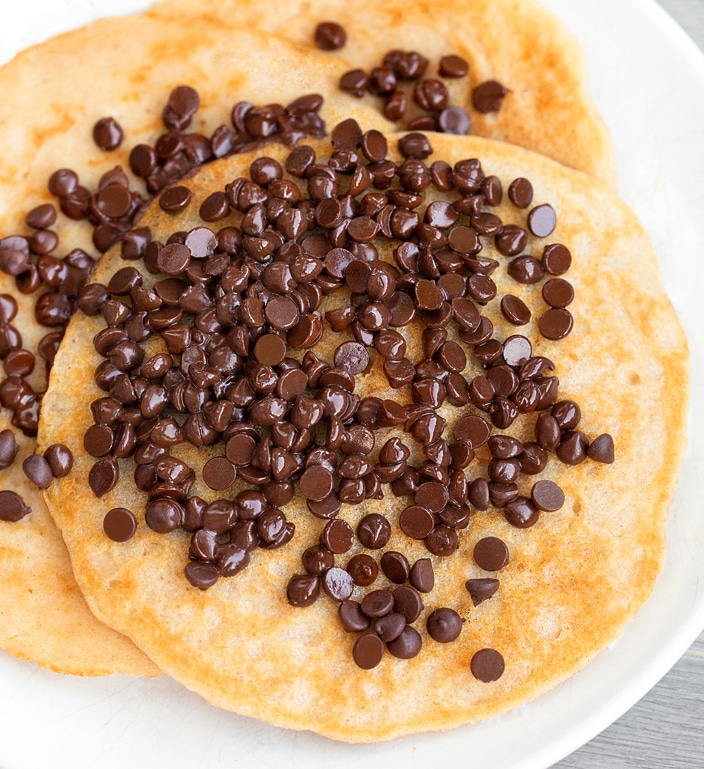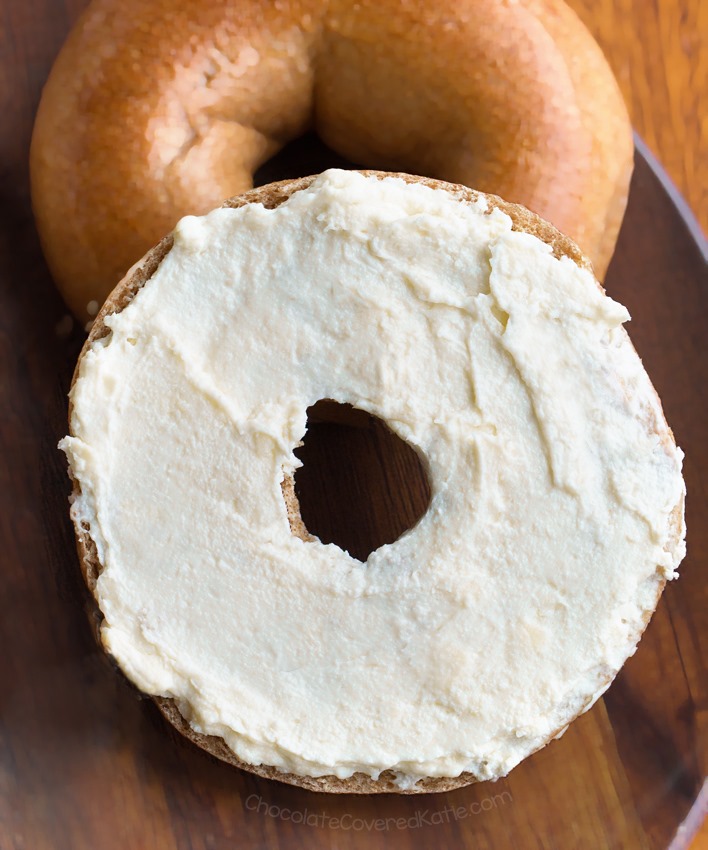 Vegan Cream Cheese – 4 Flavors, NO Tofu!
More Healthy Breakfast Ideas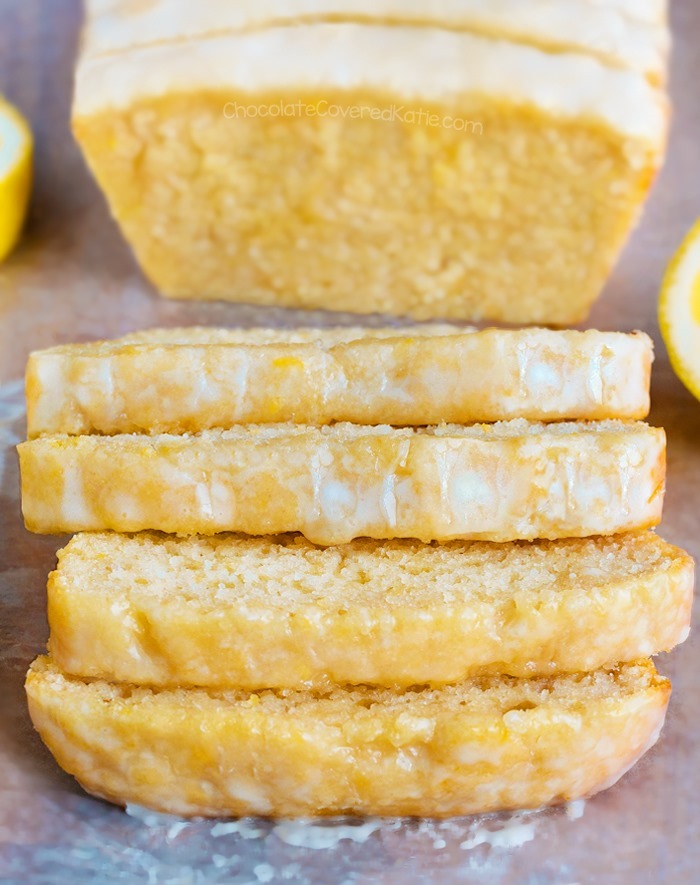 (Or this Keto Lemon Bread)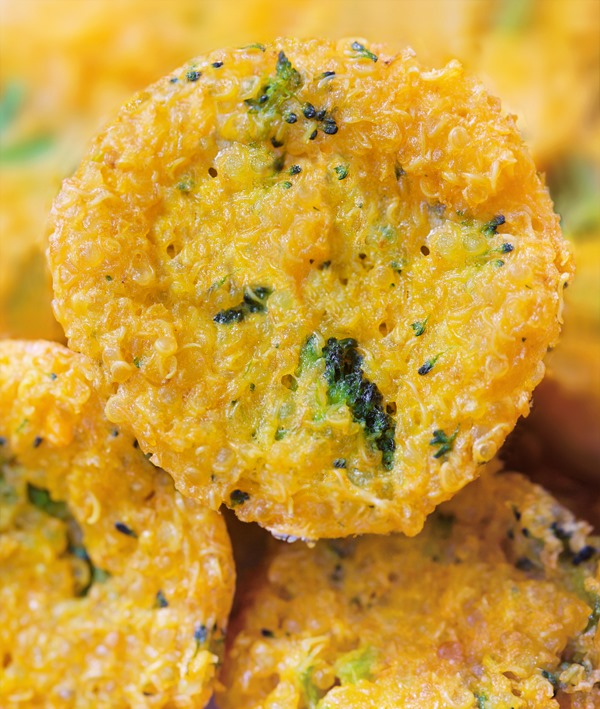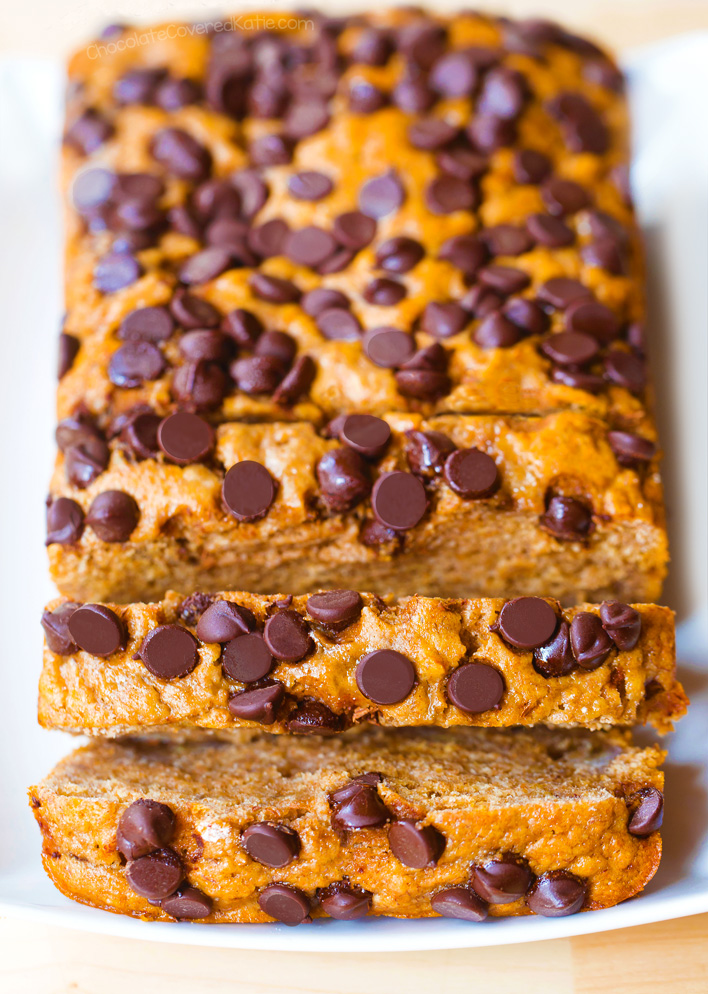 Healthy Banana Bread – with an oil free option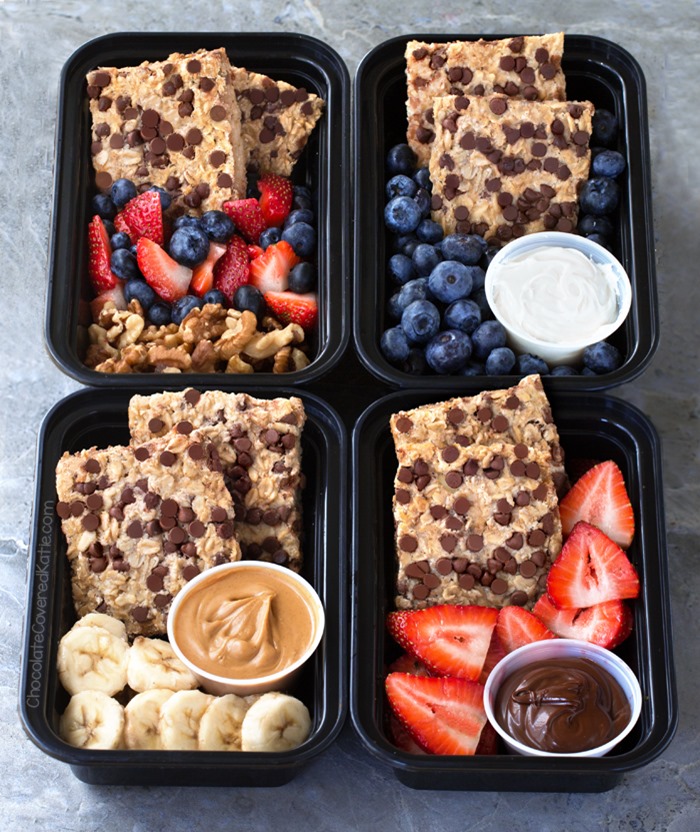 Breakfast Meal Prep – 20 Healthy Recipes