An easy dairy free, sugar free, and low carb keto ice cream recipe that everyone can enjoy, even if you're not on a keto diet!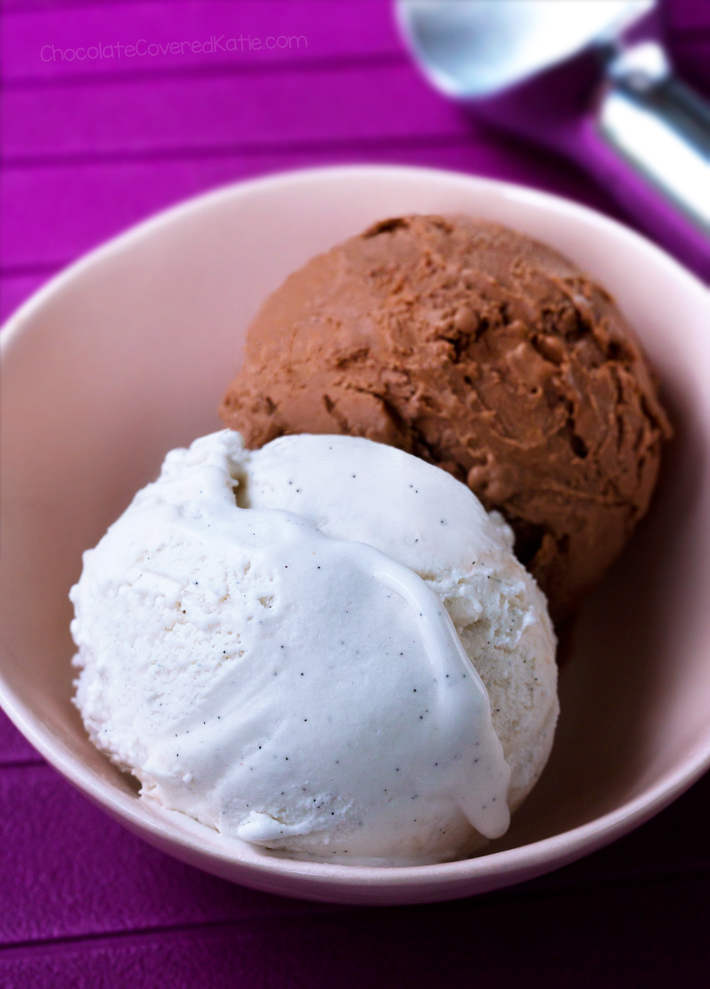 This creamy keto ice cream is absolutely delicious!
Serve in bowls, ice cream cones, or on top of Keto Cheesecake.
Without question, the most popular request I've been getting from readers in the past few months has been for more low carb and keto recipes.
You definitely do not need to be on a ketogenic diet, or any special diet at all, to enjoy this homemade and no sugar ice cream.
With just four ingredients, endless customization options to make different flavors, and the same luxurious creaminess of regular dairy ice cream, what's not to love???
Also try these Keto Peanut Butter Cookies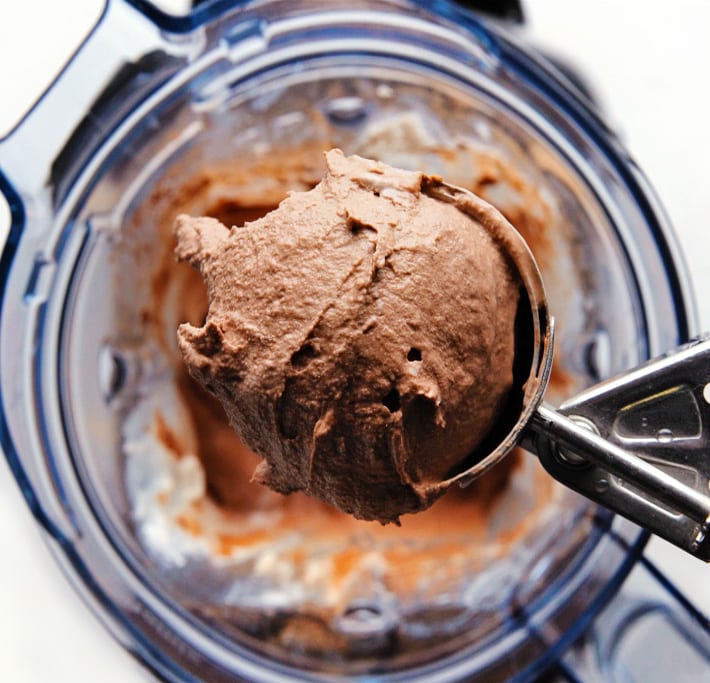 Vanilla or chocolate keto ice cream
The vanilla keto ice cream recipe is listed below. You can use either pure vanilla extract or vanilla bean paste. Or scrape out the seeds of one vanilla bean.
To make chocolate ice cream, simply stir in one fourth cup of regular unsweetened cocoa powder along with the other ingredients. That's it!
You can also recreate your favorite Halo Top, Rebel, or Enlightened ice cream flavors at home. Turn the basic keto ice cream recipe into unlimited new flavors, simply by experimenting with different extracts and add-ins.
Stir in diced strawberries to make strawberry ice cream, pecans and butter extract for butter pecan, half a teaspoon of instant coffee, a handful of shredded coconut, or pure peppermint extract and chopped dark chocolate to get mint chocolate chip.
Readers also love this Chocolate Keto Cake
Above, watch the step-by-step keto ice cream recipe video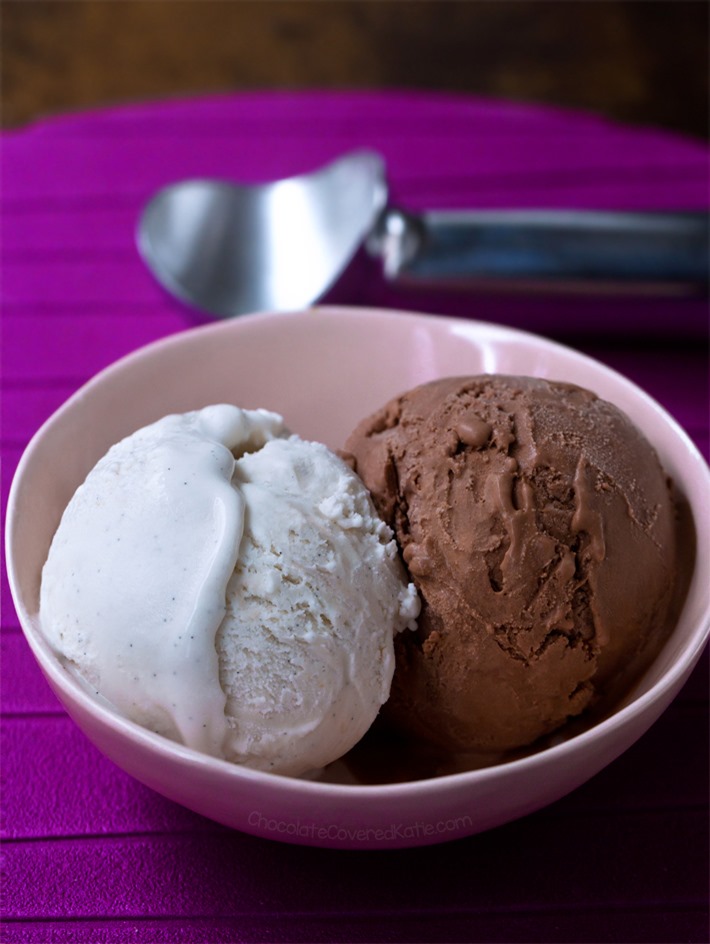 Sugar free ice cream ingredients
You need just four ingredients for this recipe: coconut milk, sweetener of choice (such as xylitol or erythritol), pure vanilla extract, and a pinch of salt.
Be sure to look for full fat canned coconut milk, not lite coconut milk or the cartons of coconutmilk beverage sold in the dairy case. I have not tried substituting heavy cream.
Sugar free options that work well for the sweetener include granulated erythritol or xylitol, a low-glycemic and natural sugar alternative with 40% fewer calories that is absorbed more slowly than sugar and doesn't have the same effect on insulin or blood sugar levels. (Just like chocolate, raisins, and avocados, it should not be fed to dogs.)
If you're not counting carbs or watching sugar intake, you can absolutely feel free to use your favorite all purpose sweetener, such as sugar, honey, or pure maple syrup.
I have not tried allulose or stevia in this frozen dessert and therefore cannot personally recommend it here. Be sure to report back if you experiment.
The recipe is based on my Avocado Ice Cream and Coconut Ice Cream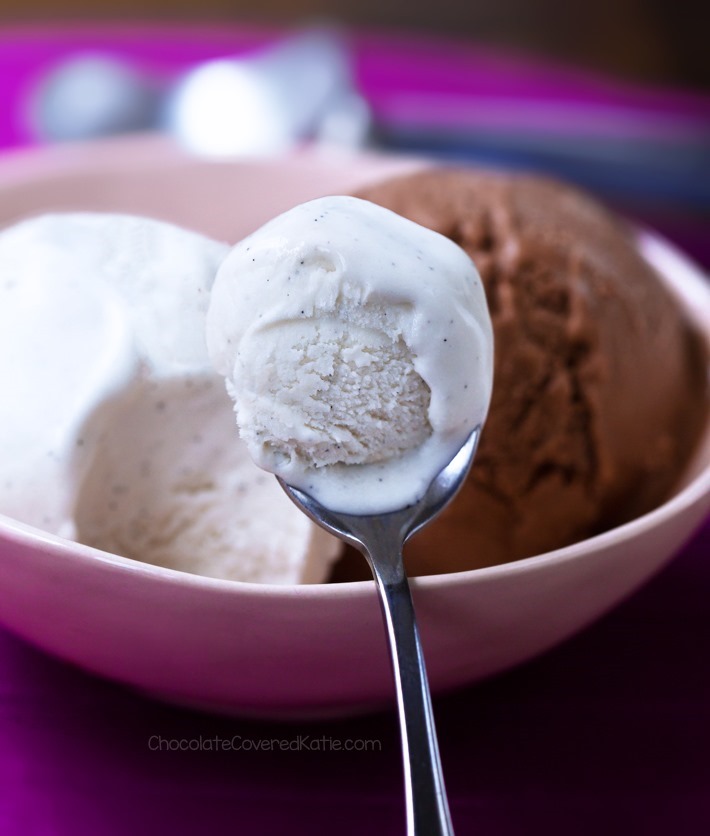 How to make keto ice cream
Stir together the milk, sweetener of choice, salt, and pure vanilla extract. If making chocolate ice cream, stir in the cocoa powder too.
If you have an ice cream maker, prepare the machine according to the manual specific to your brand and model. (Some models need to be frozen ahead of time.)
Churn according to manufacturer's instructions. I have a Cuisinart ice cream machine, which takes around fifteen minutes to make ice cream.
For a no churn version without an ice cream maker, freeze the mixture in ice cube trays, which can be purchased for as little as two dollars at most grocery stores or home stores like Bed Bath Beyond.
Then blend the frozen ice cubes in a Vitamix, or thaw enough to blend in a food processor or a regular blender. I like to scoop it out with an ice cream scoop for an authentic ice cream shape.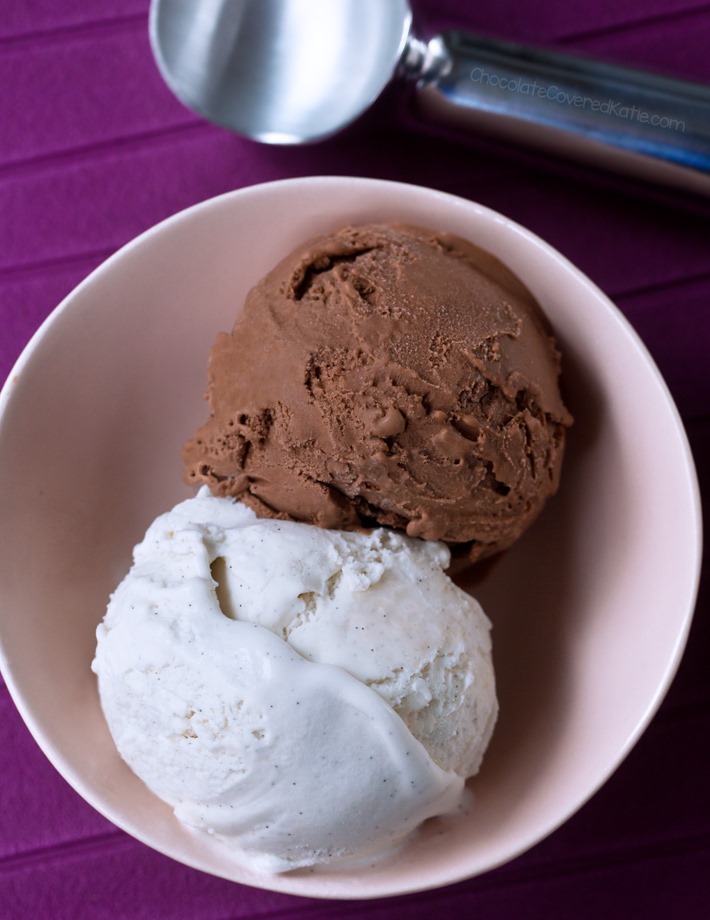 The homemade keto ice cream recipe can be vegan, paleo, egg free, dairy free, low carb, sugar free, soy free, and gluten free.
If you are looking for a low fat or fat free frozen dessert recipe, I recommend this creamy Banana Ice Cream or my favorite Lemon Sorbet.
Keto Ice Cream
A dairy free low carb keto ice cream recipe everyone can enjoy, even if you're not on a keto diet.
Ingredients
2

cups

canned coconut milk

1/3

cup

erythritol, xylitol, or sweetener of choice

1/8

tsp

salt

1 1/2

tsp

pure vanilla extract or vanilla bean paste

optional ingredients for desired flavor
Instructions
Be sure to use full-fat canned coconut milk, not lite or coconutmilk beverage. If desired, you can use the seeds from a vanilla bean instead of the extract. To make the keto ice cream: Stir together the milk, sweetener, salt, and vanilla extract. If you have an ice cream machine, simply churn according to manufacturer's directions. Or to make it without an ice cream machine, freeze the mixture in ice cube trays, then blend the frozen cubes in a high-speed blender such as a Vitamix OR thaw them enough to then blend in a food processor or regular blender. Eat as-is, or freeze an hour or so for a firmer texture. Due to not having any preservatives or stabilizers, the keto ice cream is best the day it's made, but you can technically freeze leftovers up to a month and thaw before serving.

View Nutrition Facts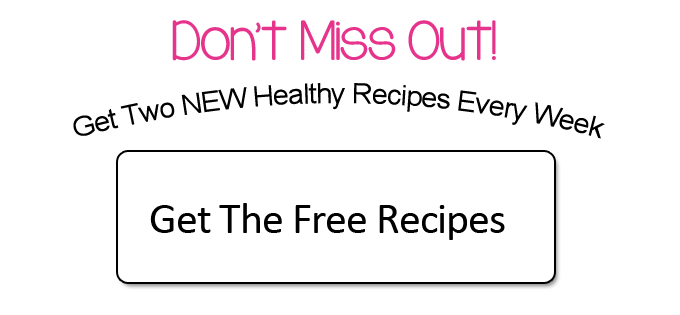 More Healthy Keto Recipes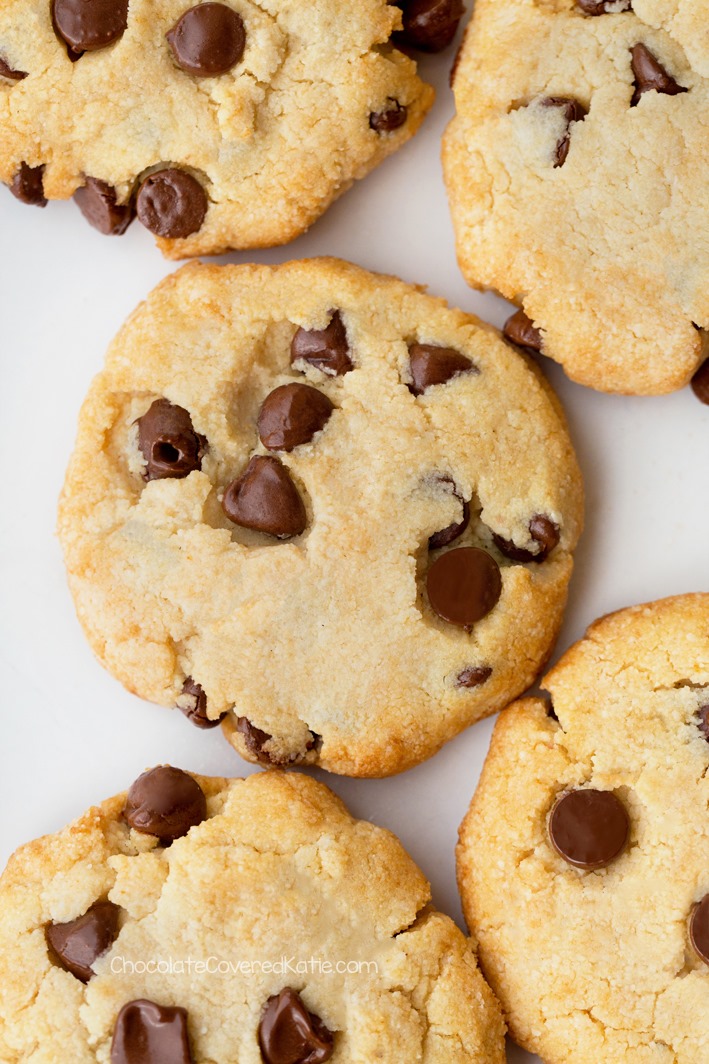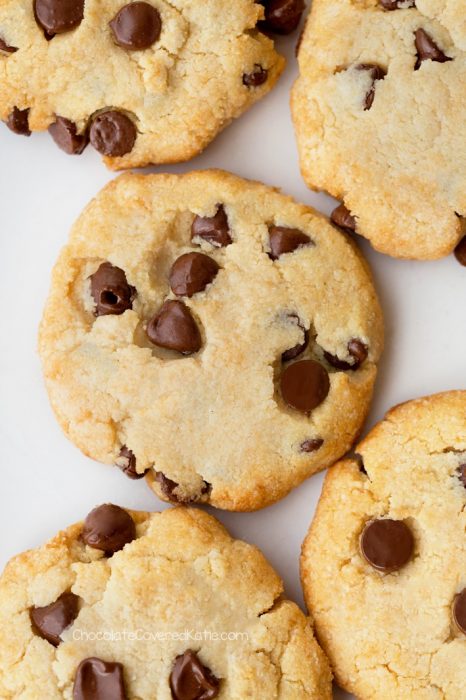 Keto Cookies (Low Carb, No Sugar)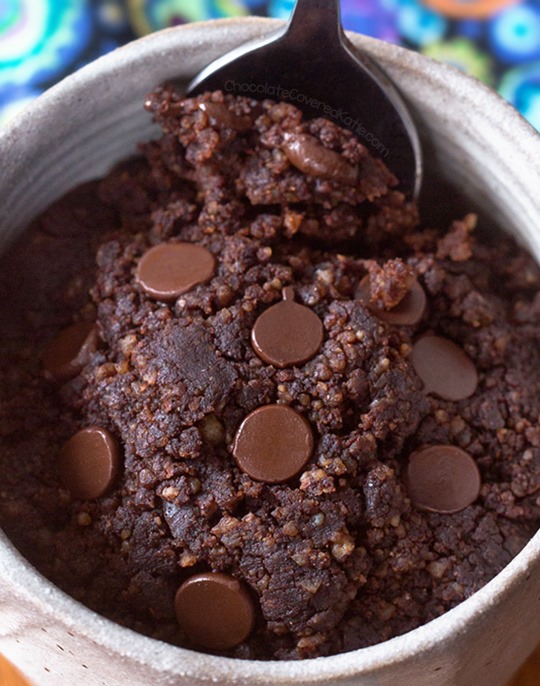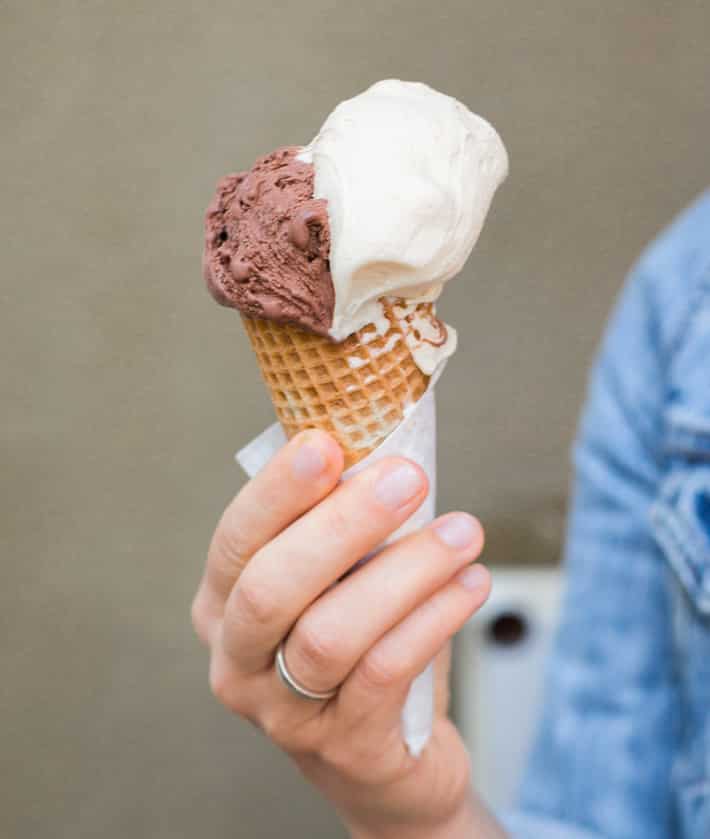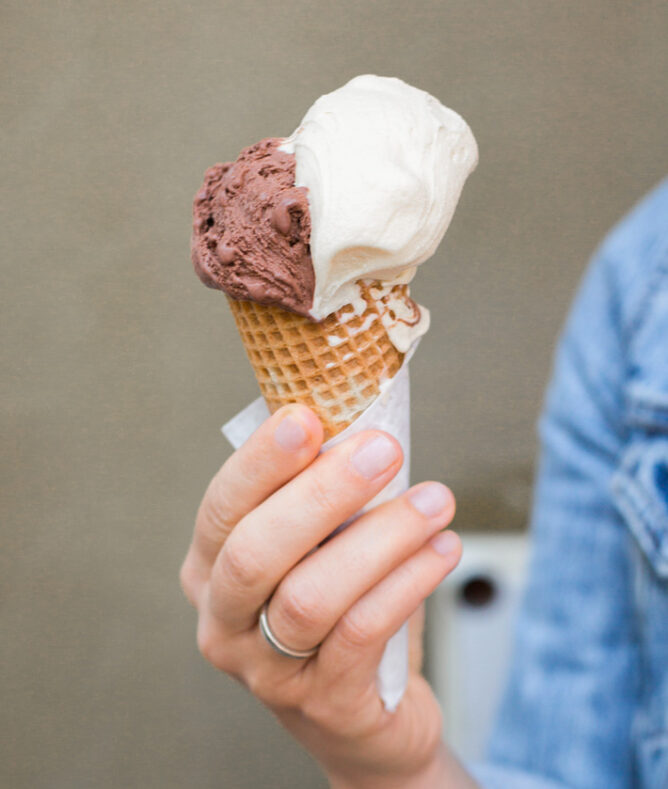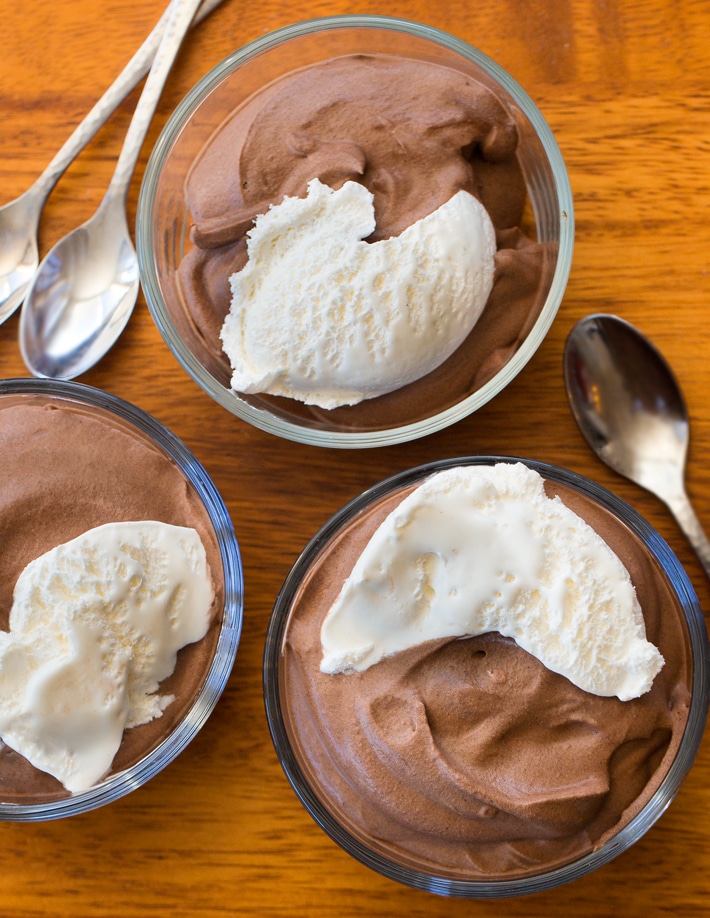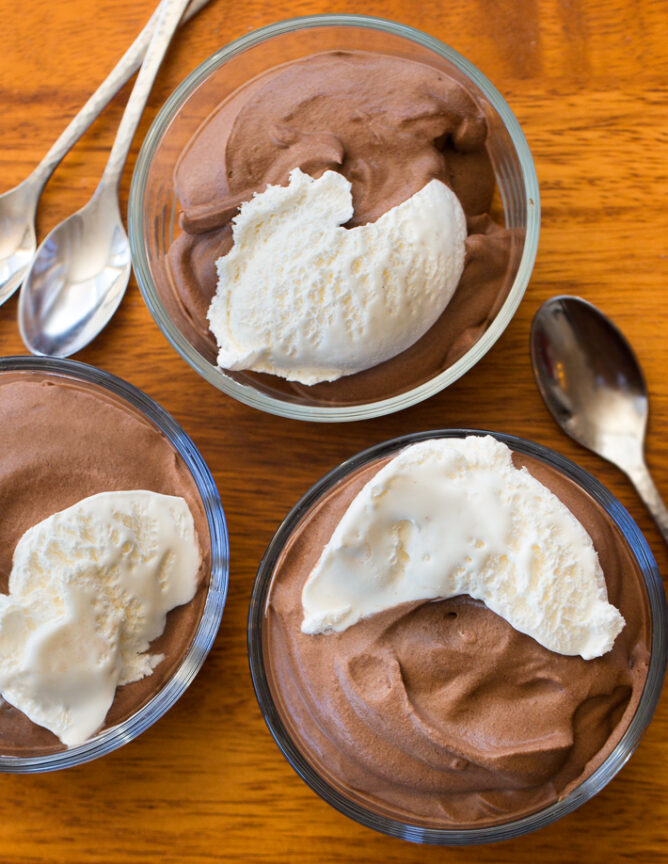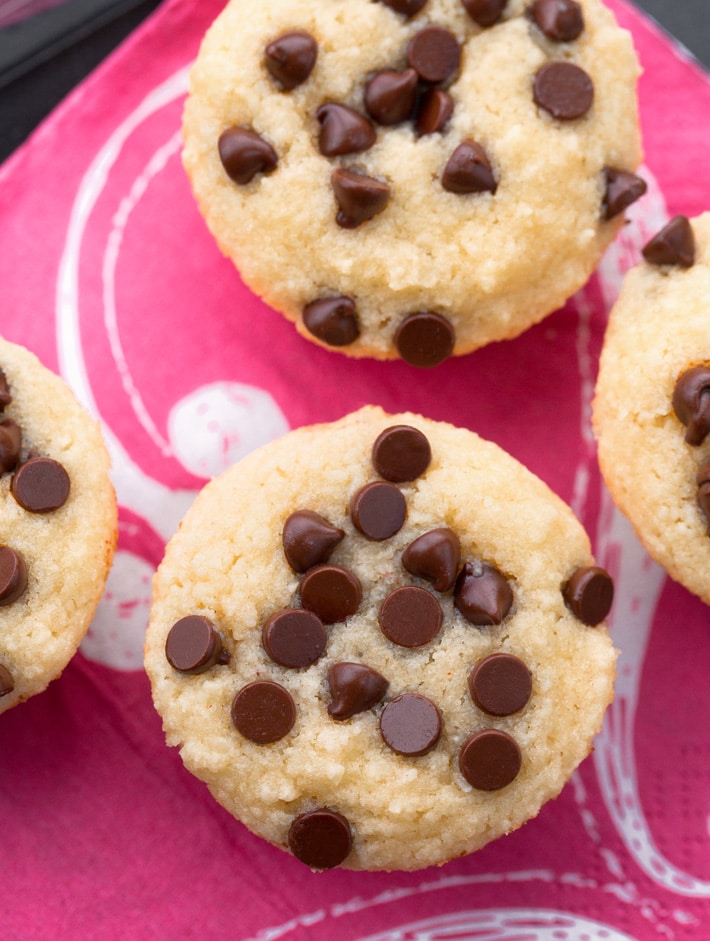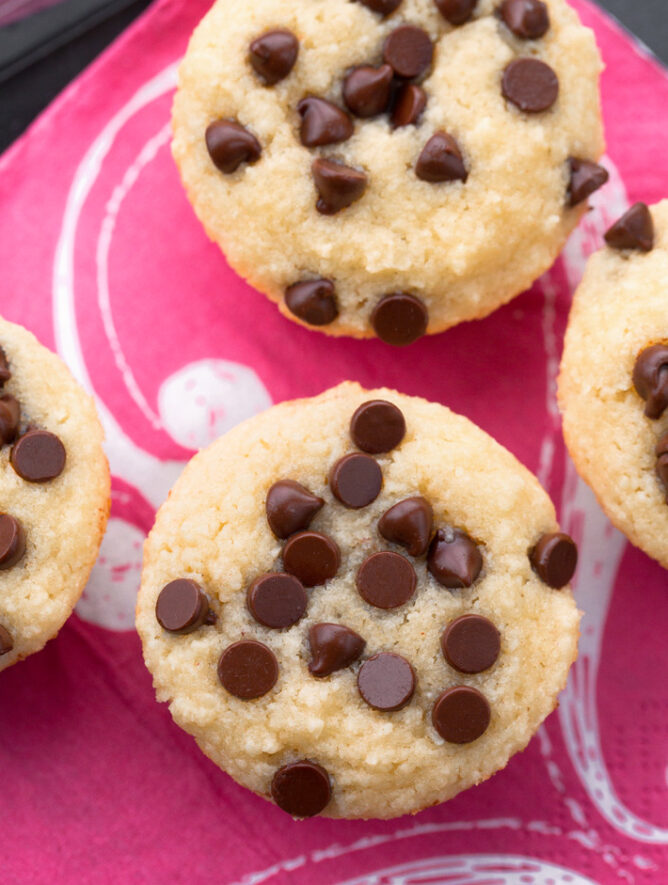 Keto Muffins, or these Keto Blueberry Muffins