These easy vegan breakfast burritos are packed with wholesome ingredients and protein, making them the perfect healthy choice for busy mornings.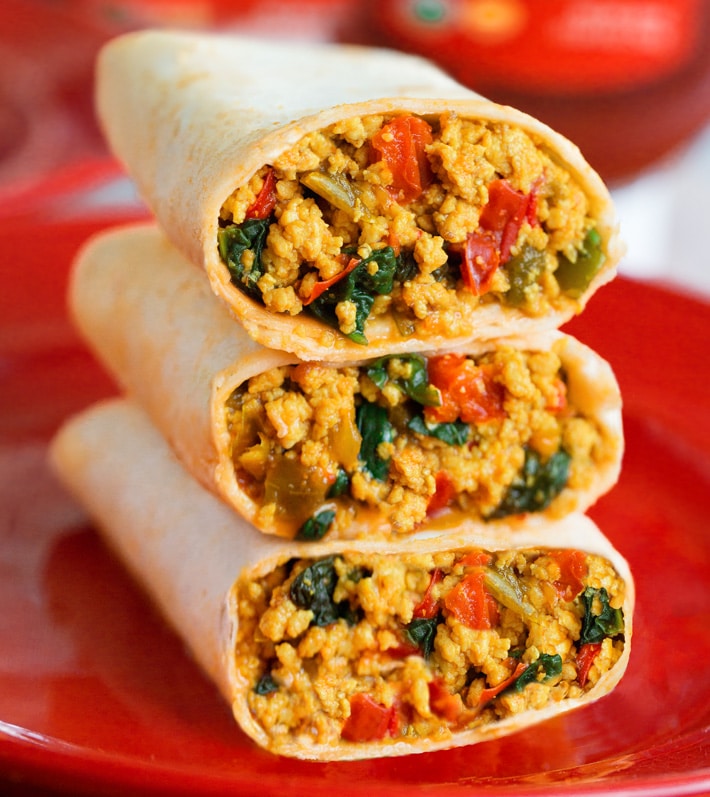 Make up a big batch on Sunday, and you get a filling and super healthy breakfast for the entire week!
The homemade burritos save money and packaging, and they're great for breakfast meal prep – just freeze leftovers in a resealable bag or airtight container, for an on-the-go breakfast any time you're in a rush.
Kids love helping with assembly, and the recipe can be easily customized to use up whatever veggies you have on hand.
Also Try These Applesauce Muffins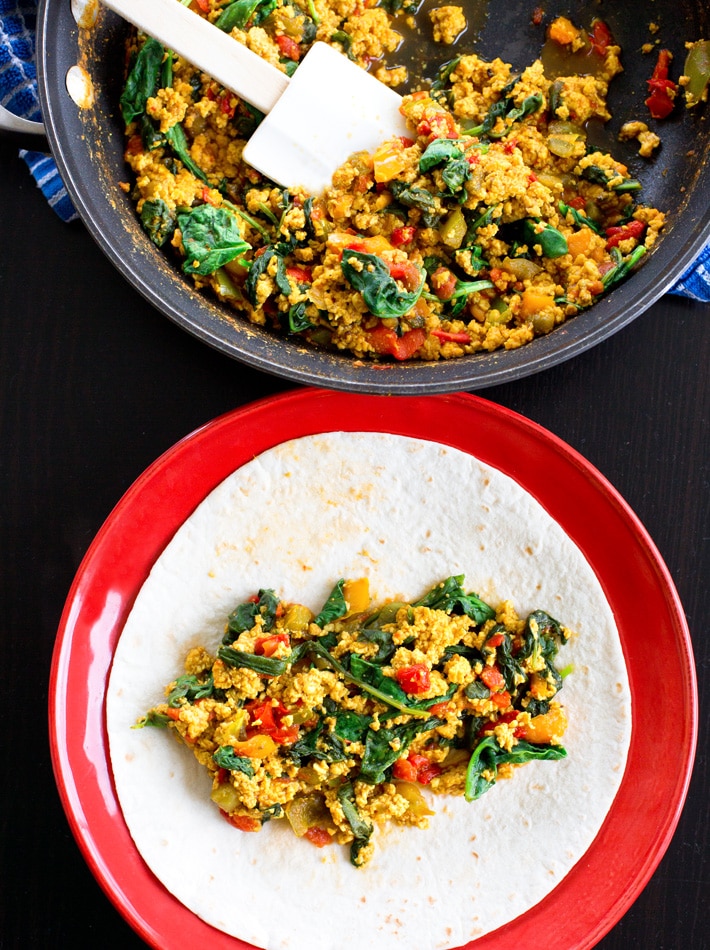 Freezer breakfast burritos
Vegan breakfast burritos became a staple for me in my first year of college, when I decided it would be a great idea to sign up for an 8am class all the way across campus.
I'd heat up an Amy's tofu scramble burrito in the morning, wrap it in paper towels, and either eat it while getting dressed or–if I was running late–bring it with me to class.
Today's make-ahead homemade burrito recipe reminds me so much of the Amy's version, and just one large burrito packs in over 24 grams of protein!
Trending Now: Vegan Cream Cheese – 5 Flavors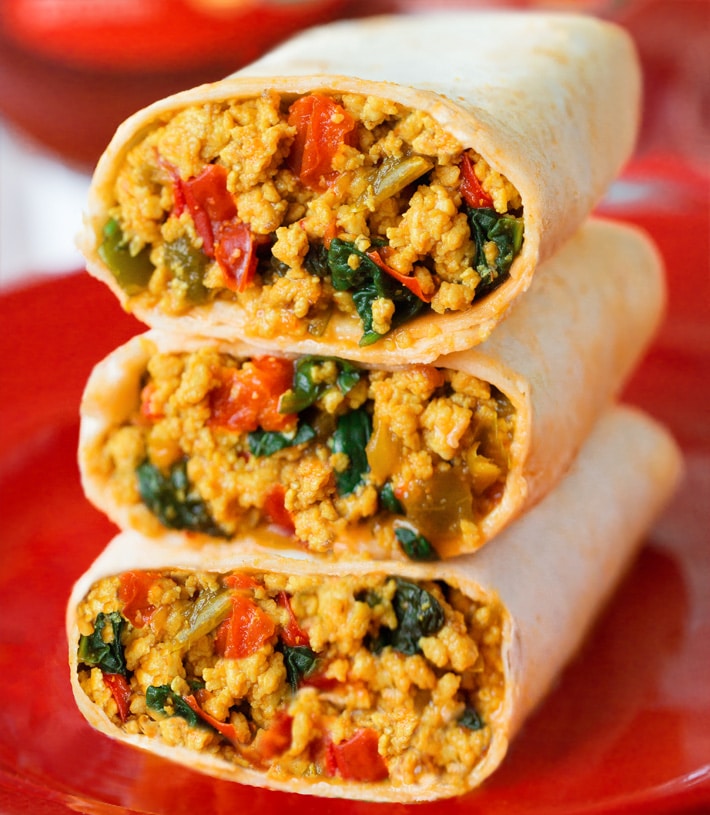 Vegan breakfast burrito ingredients
The vegetables: I used diced bell peppers and spinach for the burritos in the video and photos here, but there are so many different vegetable combinations you can use.
Try replacing the peppers with diced sweet potato, adding chopped broccoli or zucchini, or throwing in some carrots, mushrooms, or onion.
The wraps: Feel free to use your favorite soft tortillas. Flour tortillas work best, although corn tortillas are fine as well if you don't mind that they might rip and be a bit messier to eat.
Use eight or ten inch tortillas for larger burritos or fajita size tortillas (six inch) for smaller ones. Whole grain, multigrain, spinach, low carb, or keto tortillas are also fine to use.
Tofu free version: For burritos with no tofu or soy, you can substitute vegan scrambled eggs (such as Just egg), mashed white beans or cooked black beans. Or change it up completely by stuffing your homemade breakfast tortillas with crumbled Veggie Burgers or these Buffalo Cauliflower Wings.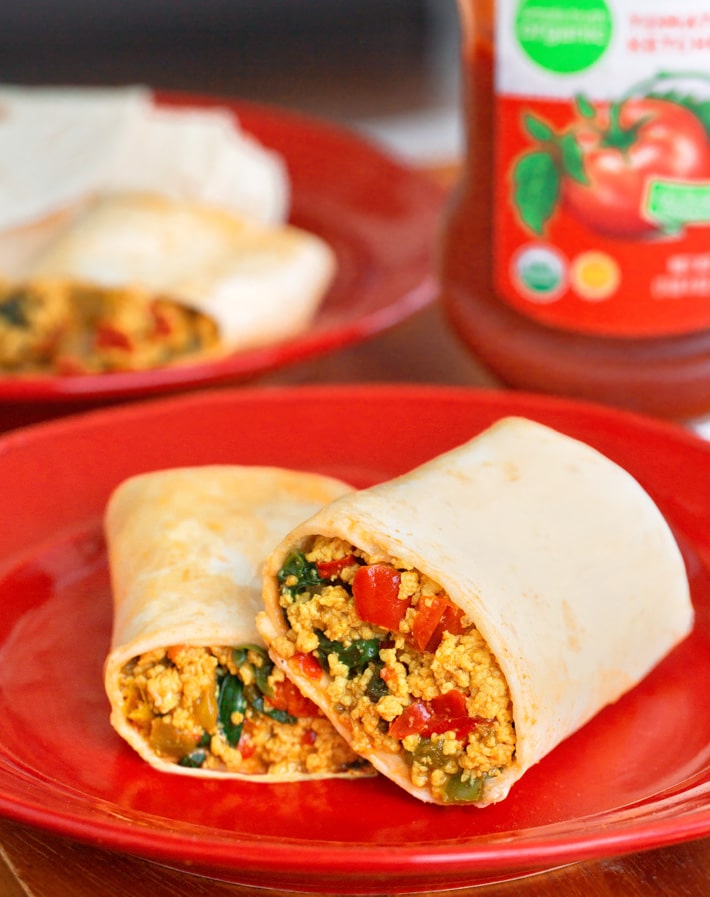 How to make the burritos
Start by greasing a nonstick pan or adding a little oil or spray to prevent sticking.
Sauté your vegetables with the garlic, if using, over medium heat in a sauté pan until they begin to brown.
Drain the tofu and crumble it into the pan, breaking it up with a spatula. Stir in the curry powder, onion powder, salt, and turmeric.
Continue to cook, stirring occasionally, until the tofu is hot and excess liquid has evaporated. The texture should resemble scrambled eggs.
Stir in a handful of spinach or kale if desired, then portion the filling into the middle of each tortilla. I like to gently warm the tortillas for a few seconds before filling so they're easier to roll up.
Add any toppings, such as vegan cheese, hash browns, salsa, or sliced avocado, and roll up tightly.
The vegan burritos can be served immediately or refrigerated or frozen in a resealable bag or airtight container. (See below for freezer instructions.)
To freeze the burritos: Let burritos cool, then wrap tightly in foil. Place in a single layer in a large resealable bag, and remove excess air in the bag. Freeze for up to 2 months.
When ready to eat, remove from the foil, place on a microwave-safe plate, and loosely wrap in a slightly wet paper towel. Heat 2 minutes, then turn and heat in 30-second increments until done. Alternatively, you can reheat vegetarian breakfast burritos on a parchment-lined baking tray in the oven until evenly heated. (Omit paper towel for the oven version.)
The breakfast wraps go great with Whipped Coffee or this easy Frappuccino Recipe.
Above, watch the vegan breakfast burrito recipe video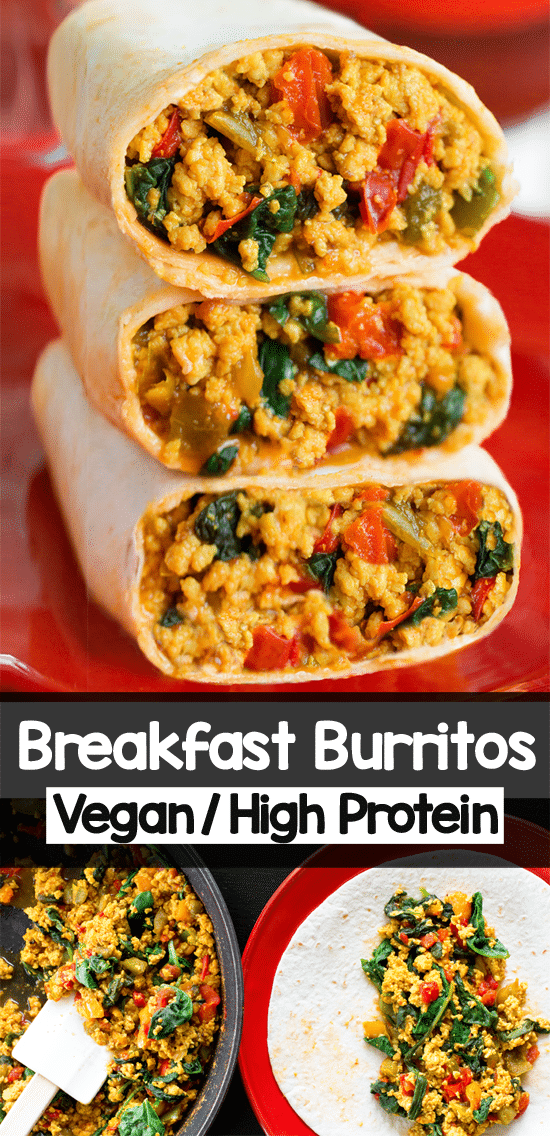 The recipe was adapted from my Tofu Scramble Recipe.
Vegan Breakfast Burritos
These easy vegan breakfast burritos are packed with healthy ingredients and protein. They're a great make-ahead recipe for busy mornings.
Ingredients
1

diced bell pepper or sweet potato

1/2

cup

diced vegetables of choice

16

oz

tofu, silken or firm

(soy-free options listed above)

optional 1 tbsp minced garlic 

optional 1 tbsp nutritional yeast

1

tsp

each: curry powder and onion powder

1/2

tsp

ground turmeric

1

handful spinach or kale if desired

tortillas

(your choice of size)

burrito add-ins of choice, such as vegan cheese, salsa, hash browns, or sliced avocado
Instructions
*For a family-sized option or breakfast meal prep, feel free to double the recipe.

To make the breakfast burritos, either grease a nonstick pan or add a tbsp of oil to prevent sticking. Sauté the vegetables (and optional garlic) over medium heat until lightly browned. Drain the tofu and add it to the pan. Break it up with a spatula. Add spices and salt. Continue cooking—stirring occasionally—until tofu is hot and the liquid has evaporated so it looks like scrambled eggs. Stir in optional spinach until it wilts. Portion into the middle of each tortilla (see recipe video for a visual), add toppings if desired, and wrap up tightly. Burritos can be served immediately or wrapped in foil and refrigerated or frozen in a resealable bag or airtight container.

View Nutrition Facts
More Breakfast Meal Prep Recipes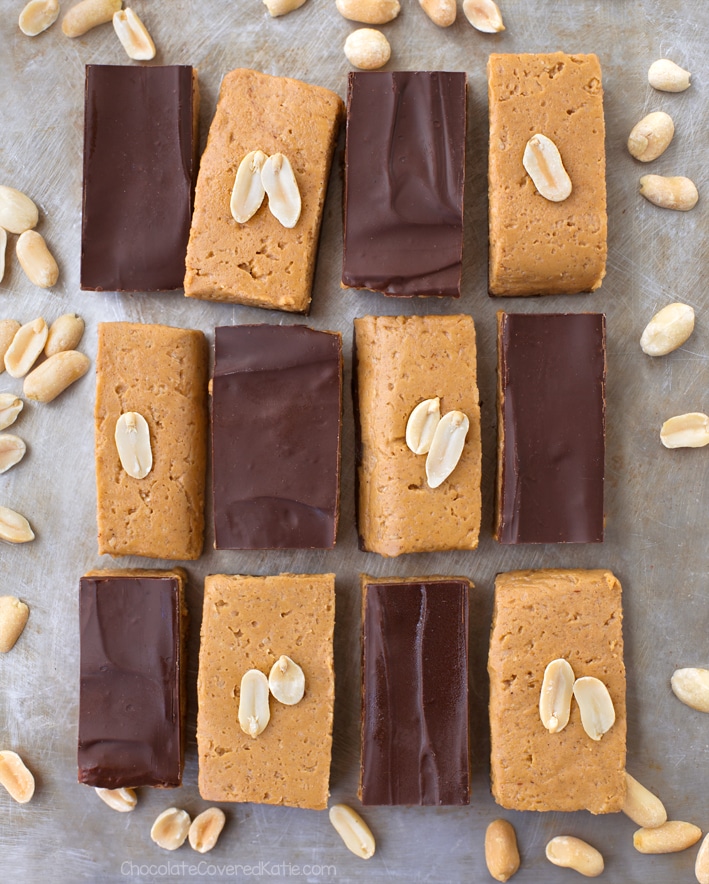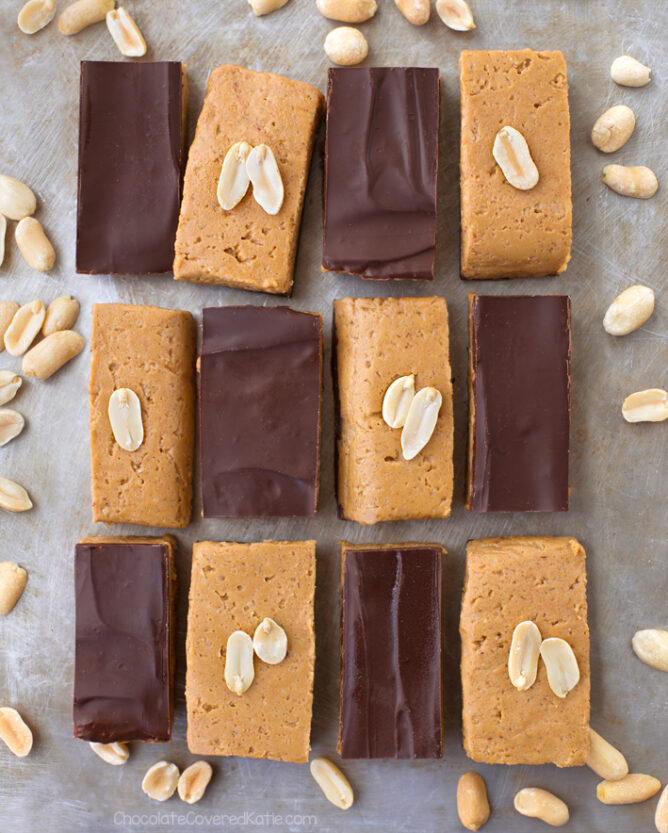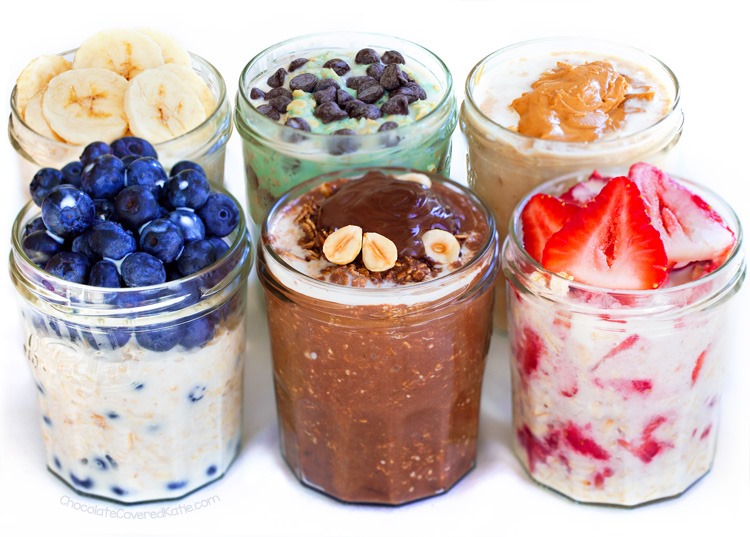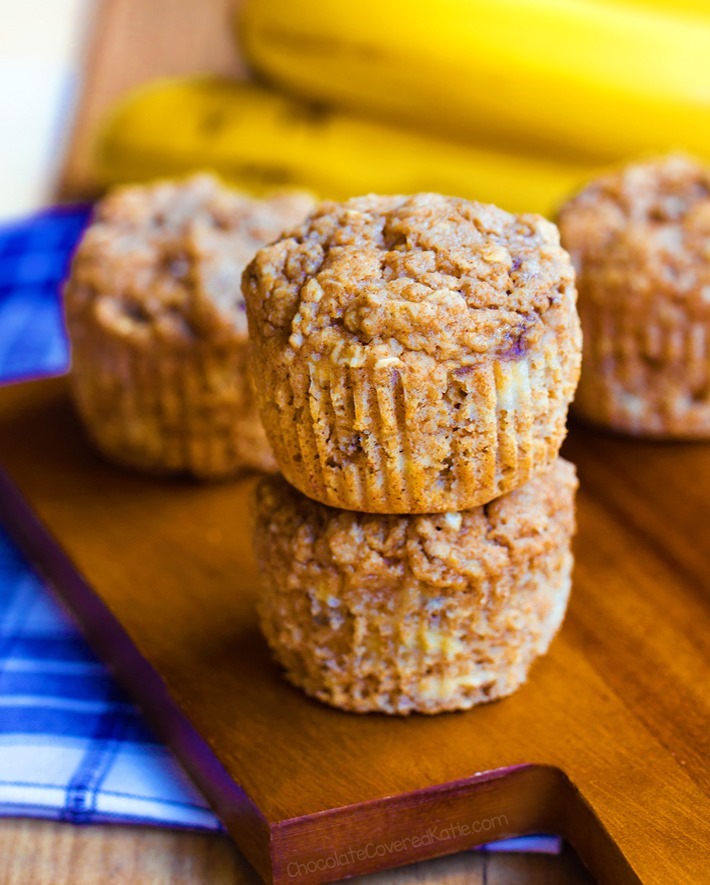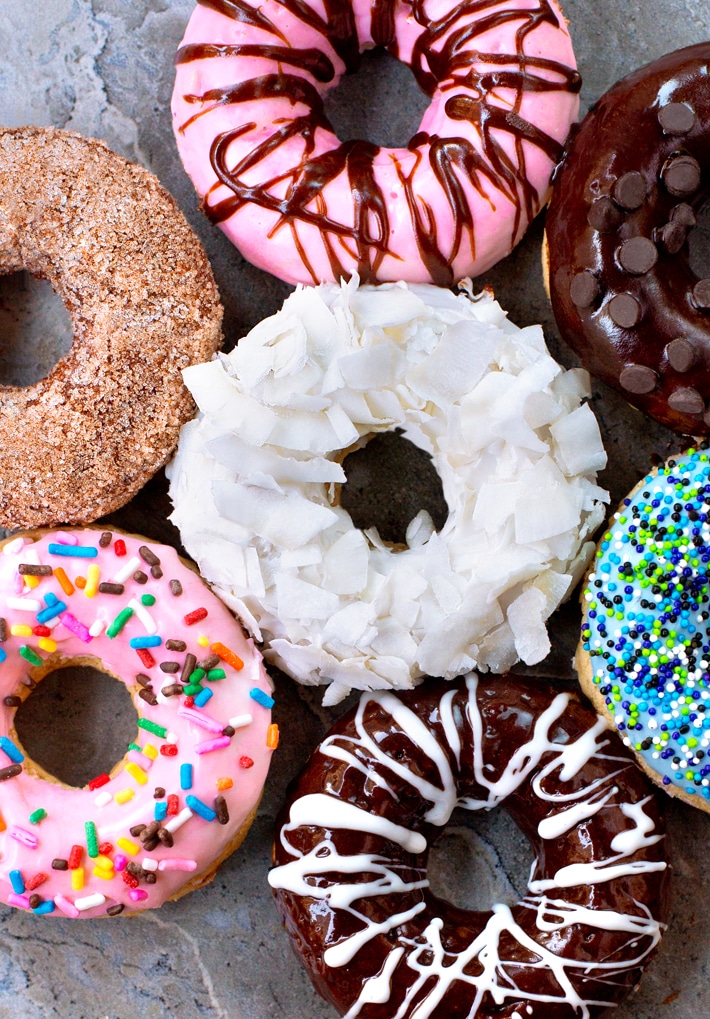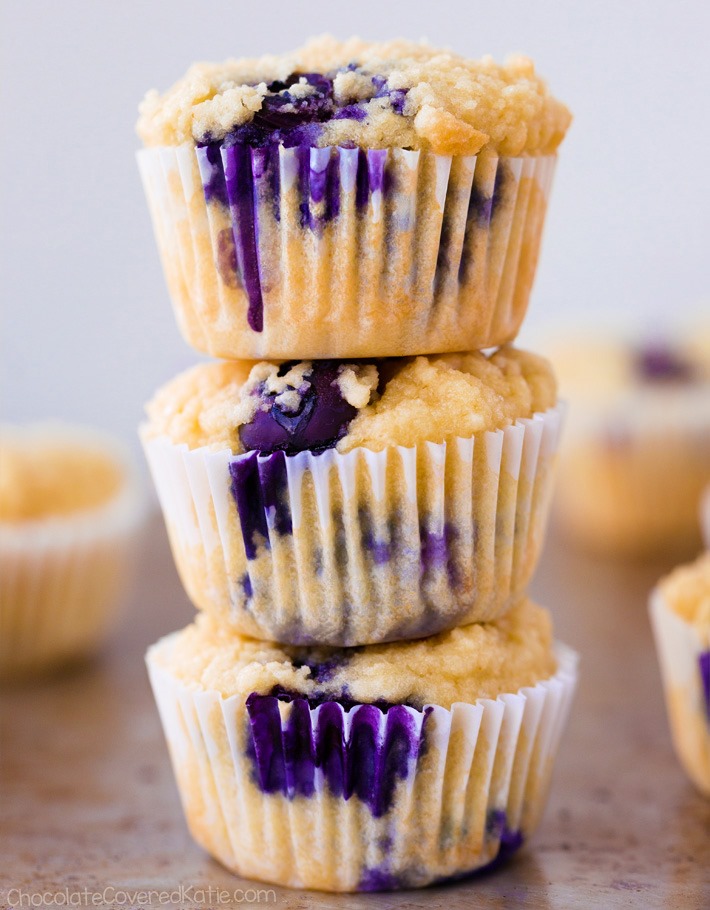 Or these Healthy Blueberry Muffins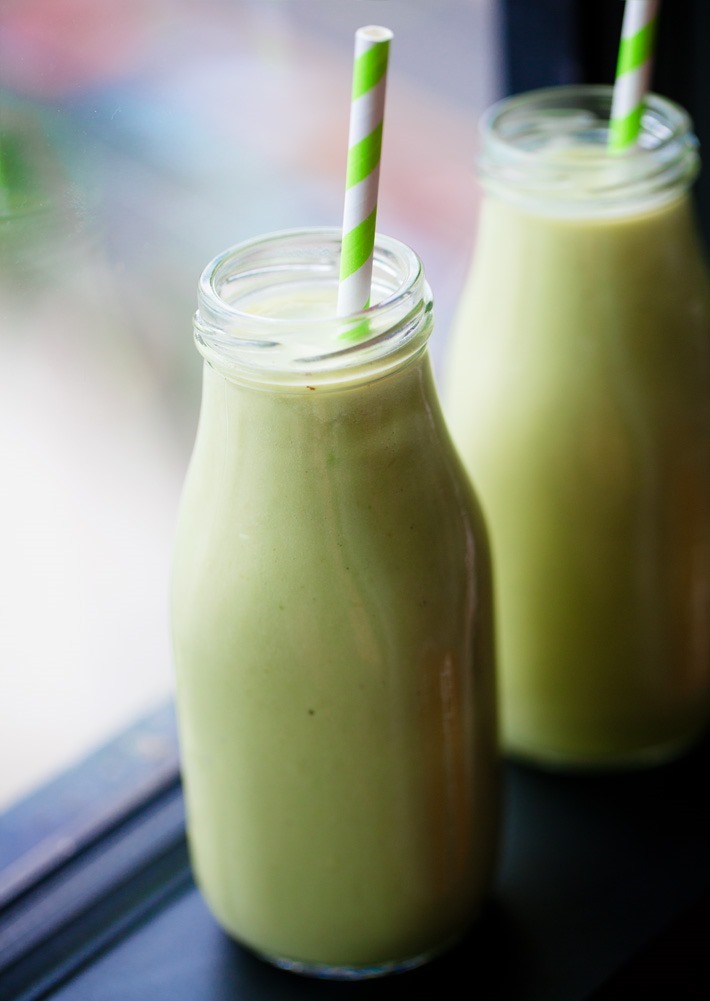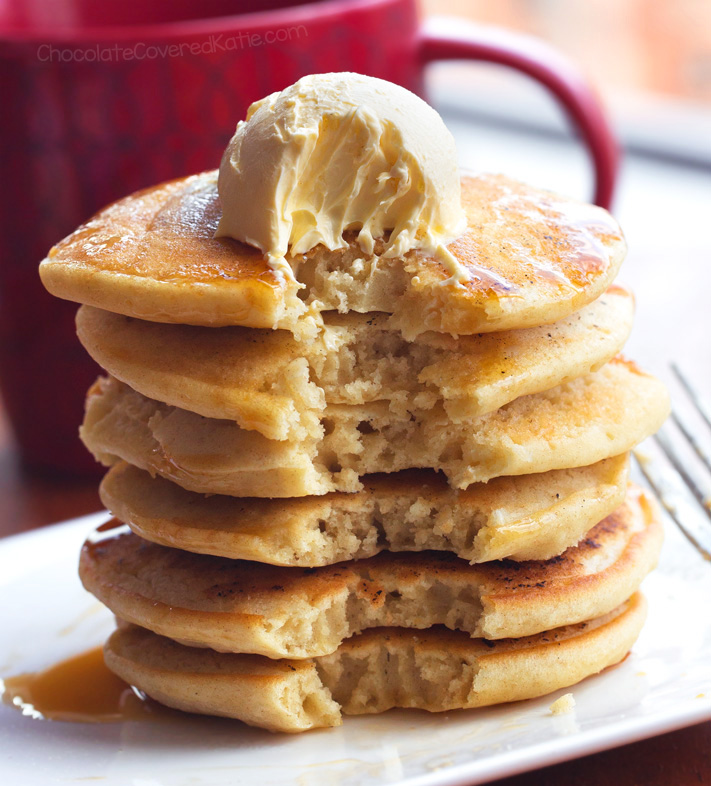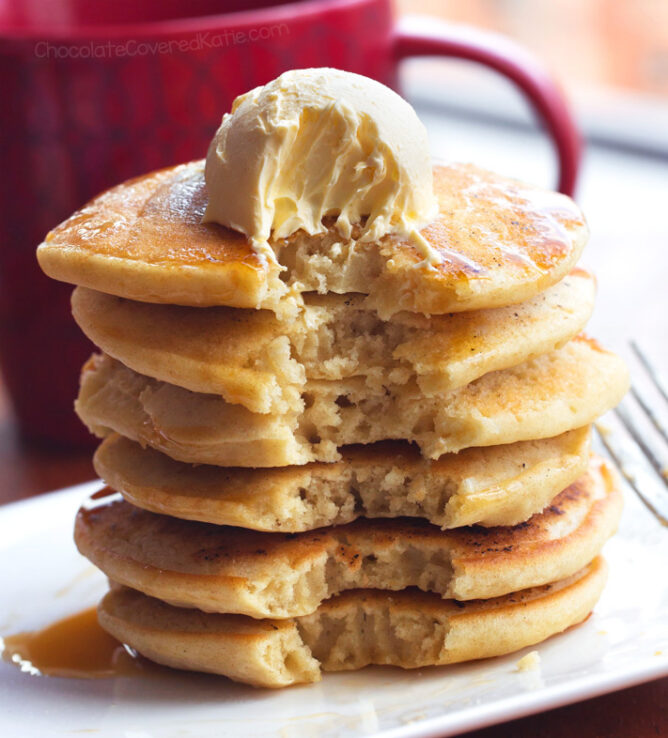 Or these Keto Pancakes