The Peanut Butter Banana Smoothie.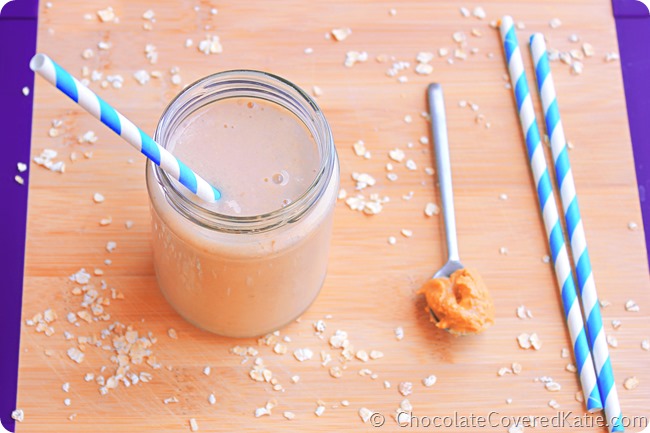 I know some people swear by cold cereal for breakfast…
But whenever I eat a bowl of cereal, I always seem to be hungry again less than an hour later. Does this happen to you as well?
However, I do like the convenience of cold cereal. Sure, it would be nice to eat homemade pancakes or waffles or Pumpkin Cinnamon Rolls every single day for breakfast, but who has time for that? Especially on Mondays, I want something that doesn't take all morning to prepare, can be made with just a few ingredients, and will hold me over until lunch. Enter this healthy peanut butter banana smoothie: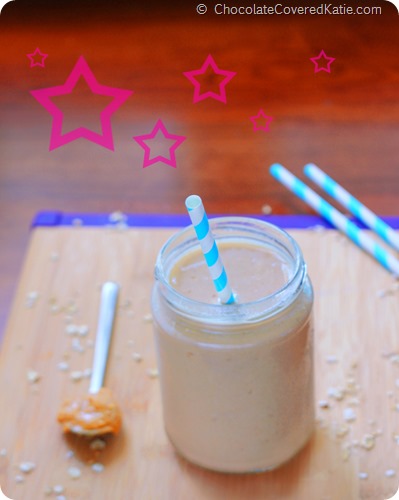 In 5 minutes or less, you have a balanced and filling breakfast with:
Two servings of fruit
Calcium, potassium, and fiber
And 12 grams of protein… even if you don't add any protein powder!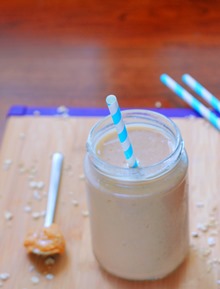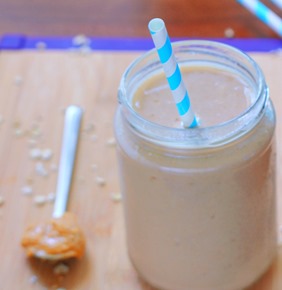 This peanut butter banana smoothie is also easy to take on the go, which means you get to set your alarm clock that much later in the morning .

Peanut Butter Banana Smoothie
Peanut Butter Banana Smoothie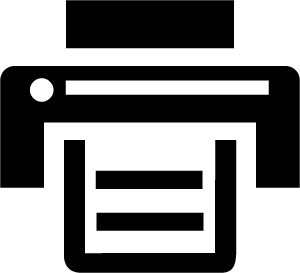 Print This Recipe
Ingredients
1 large over-ripe frozen banana
2-4 tbsp peanut butter or pb2, or allergy-friendly alternative
1 cup milk of choice
pinch salt
1/4 tsp pure vanilla extract
2 1/2 tbsp quick oats or rolled oats
sweetener of choice, to taste
scoop protein powder, optional
Instructions
Peanut Butter Banana Smoothie Recipe: Blend the oats until a fine powder forms, then add all remaining ingredients and blend until smooth. Drink immediately, or store in a covered container in the refrigerator if you'd prefer to make the smoothie the night before.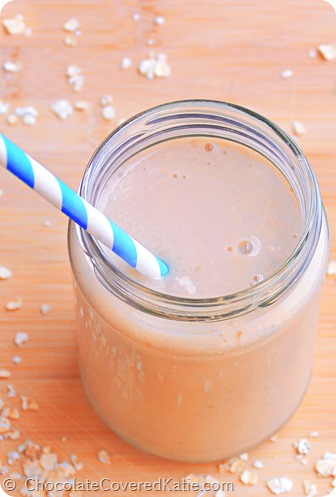 Question of the Day:
Do you ever eat cold cereal for breakfast?
Does it do a good job of filling you up, or are you like me and find yourself getting hungry again well before lunchtime?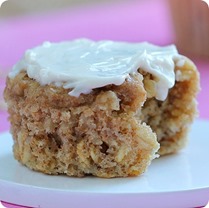 Link of the Day: Oatmeal Muffins {healthy breakfast}