This is one thick smoothie…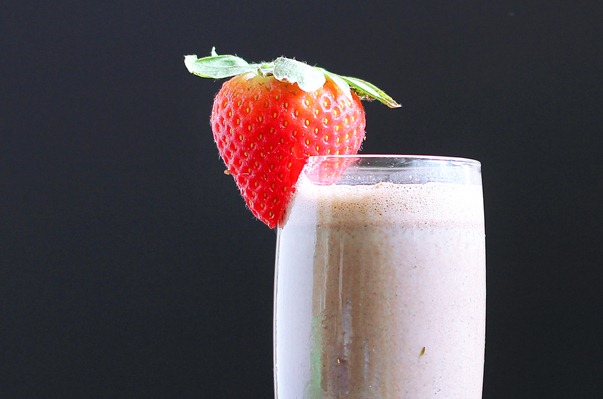 It's so thick you might want to skip the glass… and use a spoon!
Chocolate soup?
Meeting my vegetable requirements for the day is never a problem. (Sometimes I have to make sure I don't get too many!) Therefore I don't normally seek out fortified products like powdered vegetable drink mixes. But when the Barleans company asked if I wanted to test their new Chocolate Silk green powder… well, they did say the magic word:
Chocolate.
And I do love the company's Chocolate-Raspberry Sauce.
So I agreed to give the chocolate powder a try. This powder really is good… and it passed the roommate test as well. Do I think it's wise to substitute powder for actual greens in one's diet? Probably not; but with antioxidants, probiotics, fiber, and protein, this mix would be great for someone who routinely falls short on the recommended servings of leafy greens. And it's also great for someone like me—who couldn't care less about the nutritional benefits and just enjoys the chocolatey taste.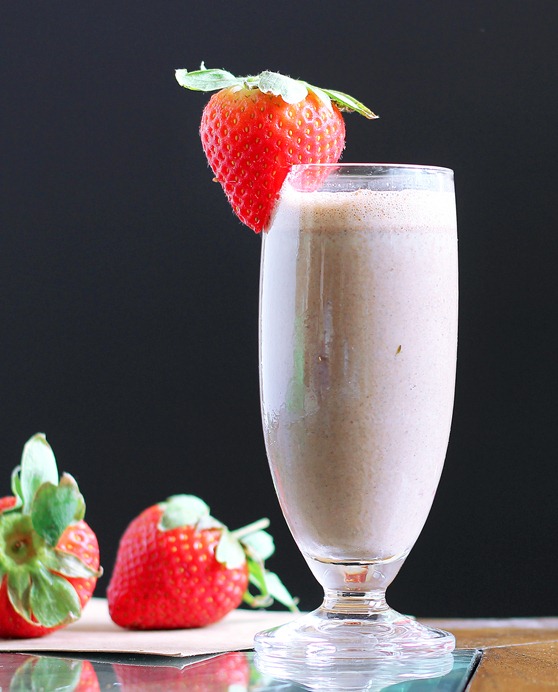 As stated earlier, this recipe makes one really thick smoothie!
Chocolate Silk Smoothie
(Serves 1)
1 cup frozen strawberries (or other berries) (150 grams)
1 heaping tablespoon (6-8 grams) Chocolate Silk greens (Or you can use regular cocoa powder, and add sweetener to taste.)
3-6 tablespoons milk of choice (or even more, depending on whether you want a drink or chocolate soup!)
1/16 tsp salt
Combine everything in a vita-mix or high-powered blender, and blend until smooth. Note: The recipe will be darker (and thicker!) than in the photos. The photos are of the powder mixed with almond milk, because I only made the strawberry recipe yesterday and didn't have time for a photoshoot. But I still wanted to post the recipe along with the review of the Chocolate Silk greens.
Chocolate soup > chicken noodle!
(Is there a math symbol for "way greater than"?)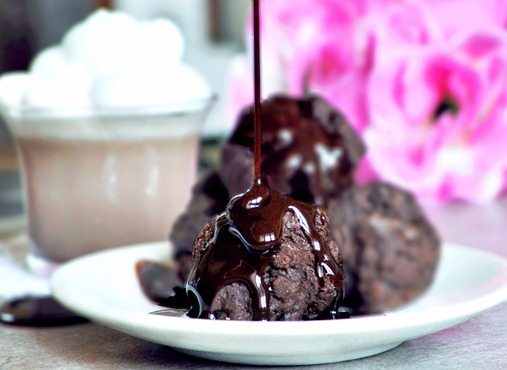 I think it would be really good in my Hot Chocolate Cookies!