This thick, rich, and creamy chocolate smoothie recipe is the best chocolate smoothie you will ever try. You'll feel like you are drinking a delicious chocolate milkshake!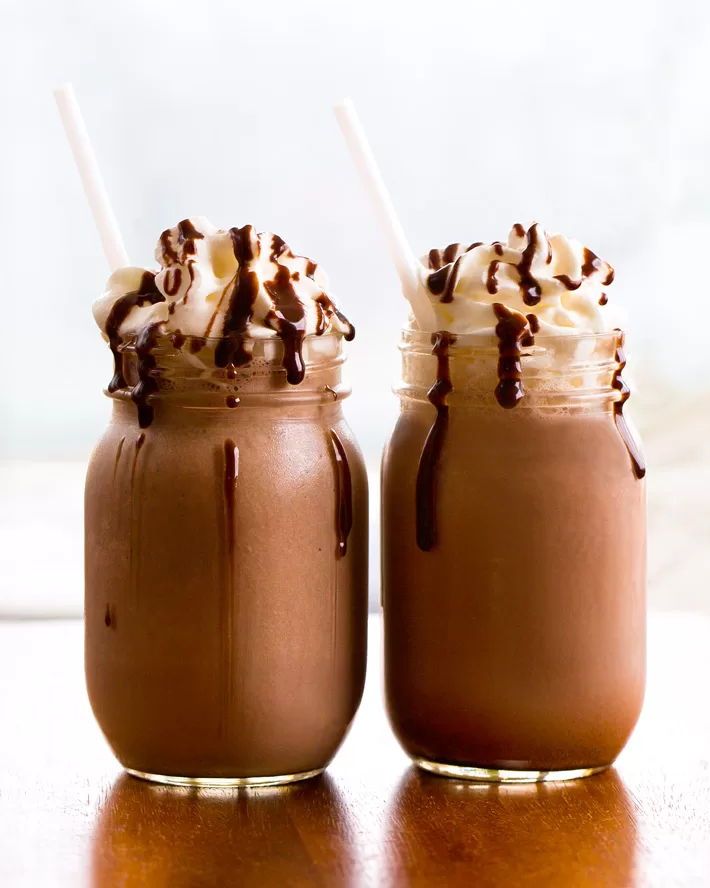 Easy chocolate smoothie
If you are looking for a healthy breakfast or snack option that's easy to make and will keep you full for hours, be sure to give this simple chocolate smoothie a try.
It's quick to whip up and packed with nutritious ingredients. And unlike many other healthy smoothie recipes, there's NO banana required!
Just throw everything into a blender, blend until smooth, and enjoy the absolute most delicious homemade chocolate smoothie of your life.
Also try this popular Chocolate Mug Cake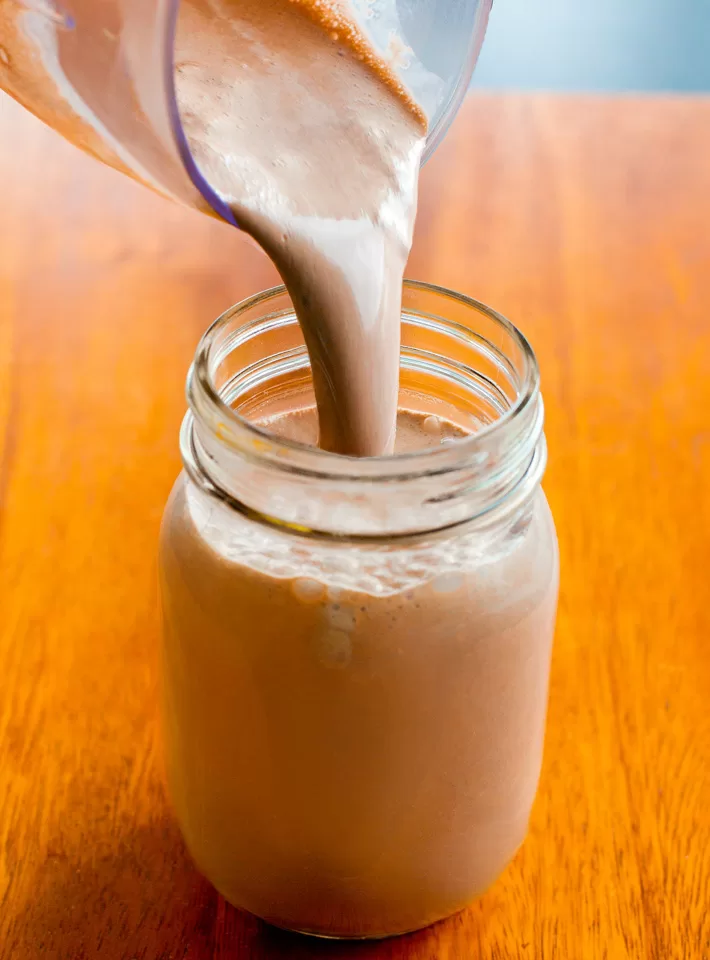 Chocolate Smoothie Recipes
Chocolate Coffee Smoothie: Add half a teaspoon of instant coffee before blending.
Black Forest: Instead of yogurt, substitute six ounces of frozen cherries. If not buying the fruit already pitted, be sure to remove the pits prior to blending.
Chocolate Peanut Butter Smoothie: Blend in two tablespoons of peanut butter, powdered peanut butter, or almond butter for a rich and decadent chocolate shake.
Nutella Smoothie: Follow the steps for the chocolate peanut butter shake above, substituting the nut butter for store bought or Homemade Nutella.
Chocolate Strawberry: Instead of vanilla yogurt, use strawberry yogurt and add one or two frozen chopped strawberries. Or make a blueberry version with blueberry yogurt and a small handful of frozen blueberries.
Chocolate Banana Smoothie: For an added sugar free smoothie, use a ripe frozen banana as your sweetener of choice. This will also yield a thicker smoothie.
Tropical Smoothie: Use canned coconut milk as your milk of choice and six ounces frozen mango or banana instead of the yogurt.
Chocolate Green Smoothie: Add a handful of fresh spinach or kale. Or blend in up to a fourth cup of frozen spinach or greens of choice.
Readers also love this Frappuccino Recipe
Above, watch the chocolate smoothie recipe video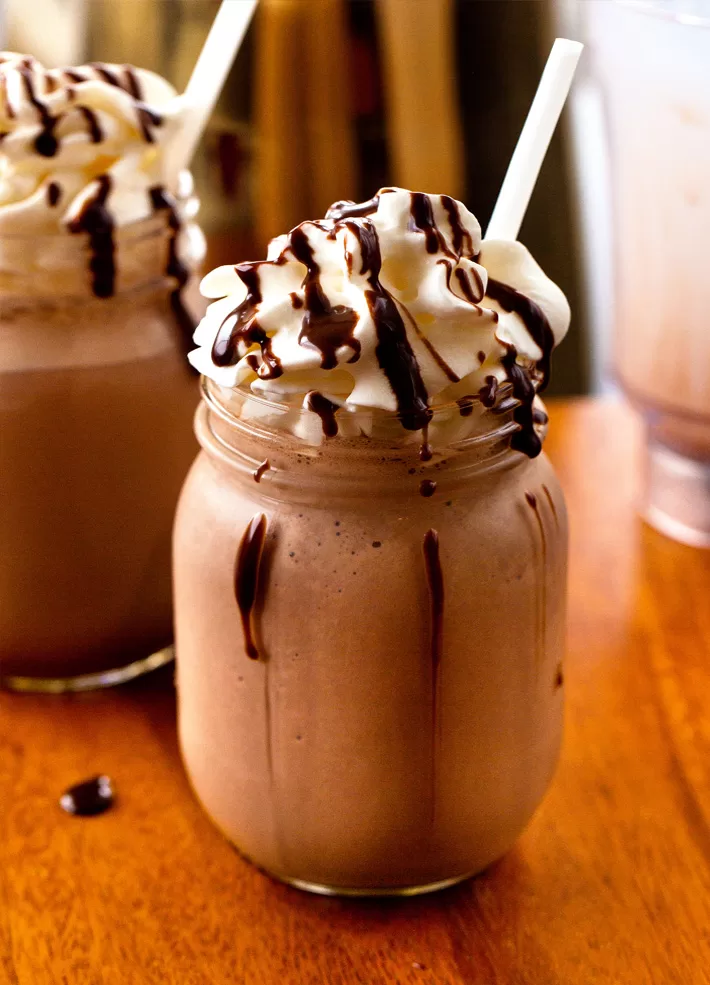 Chocolate protein smoothie recipe
Even when prepared without protein powder, this healthy chocolate shake packs in up to twelve grams of protein.
To make an even higher protein morning meal or healthy snack, feel free to add a scoop of your favorite chocolate, vanilla, birthday cake, or other flavor protein powder.
Depending on the brand and type of protein powder you use, the protein smoothie can have over twenty five grams of protein!
Adding a spoonful of peanut butter or a sprinkle of nutritious chia seeds or flax seeds will also up the fiber and protein in the recipe.
Use leftover protein powder for Protein Brownies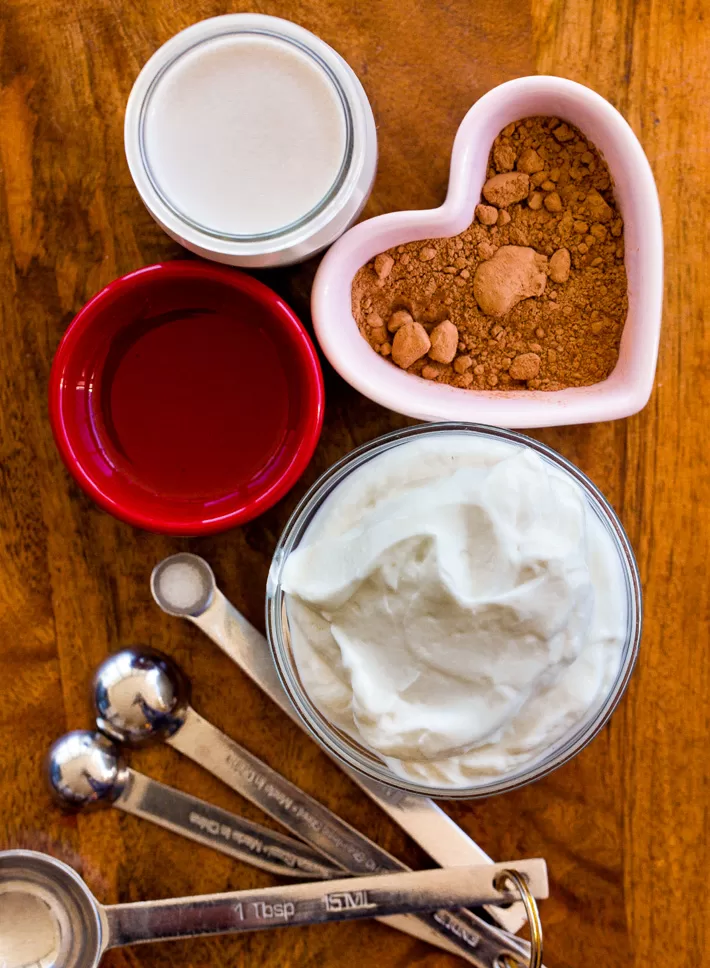 Healthy chocolate smoothie ingredients
You will need unsweetened cocoa powder or chocolate protein powder, milk of choice, vanilla yogurt, your favorite sweetener, a pinch of salt, and optional peanut butter, cashew butter, tahini, or almond butter.
The recipe does not call for adding any ice cubes, and I recommend not using any. Ice dilutes the richness of the chocolate flavor.
Measurements for the sweetener will depend on whether you are using sweetened or unsweetened yogurt and milk, as well as your own personal tastebuds and what type of sweetener you choose.
For a recipe made with unsweetened milk and yogurt, I like to add around two or three teaspoons of pure maple syrup or unrefined sugar. You can use pretty much any all purpose sweetener here, so go with your favorite.
Chocolate breakfast shake
Turn the recipe into a filling breakfast option by adding one to two tablespoons of quick or old fashioned rolled oats.
Blend the oats until their texture resembles that of flour. Then add all remaining ingredients, and blend again. Aside from the added fiber and protein, adding oatmeal is also a great way to make the smoothie even thicker.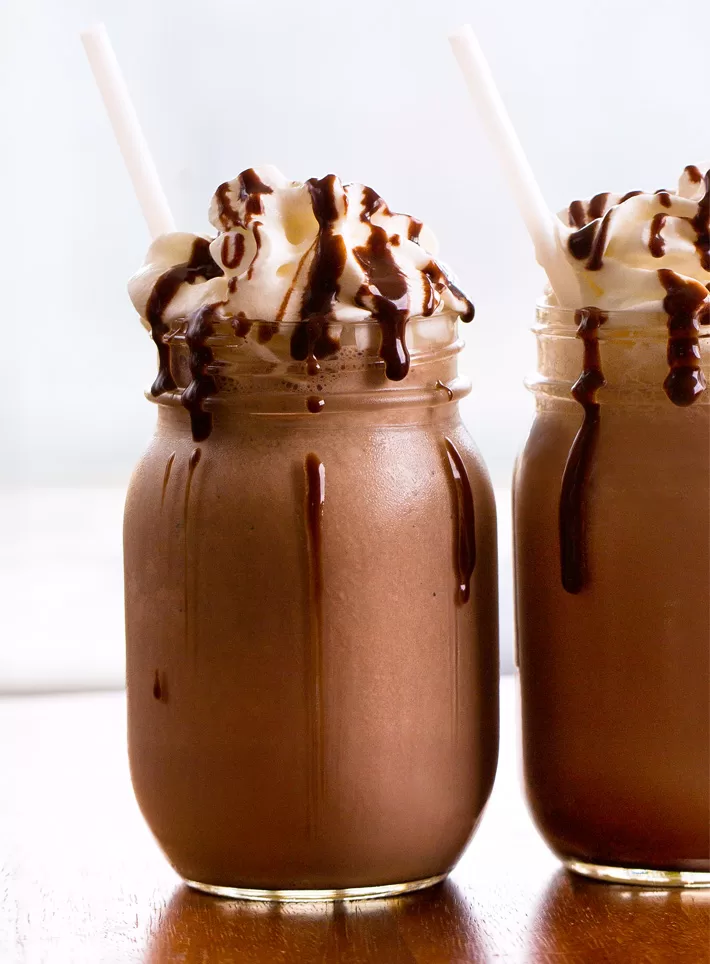 How to make a chocolate smoothie
Combine the yogurt, milk, cocoa powder or protein powder, salt, optional nut butter, and sweetener in a blender. Blend until thick and smooth.
Pour the drink into a tall glass. Or use a mason jar if you wish to be fancy.
You can also turn it into a chocolate smoothie bowl. Top the bowl with granola, mini chocolate chips, shredded coconut, raspberries, two ingredient Chocolate Truffles, or sliced bananas and homemade Coconut Whipped Cream.
Chocolate Milkshake Trick: If you have a high speed blender like a Vitamix and want to make an even thicker smoothie, pour the milk into an ice cube tray and freeze it ahead of time. Once frozen, pop out the frozen milk ice cubes and blend them along with the other ingredients to make a super thick chocolate smoothie.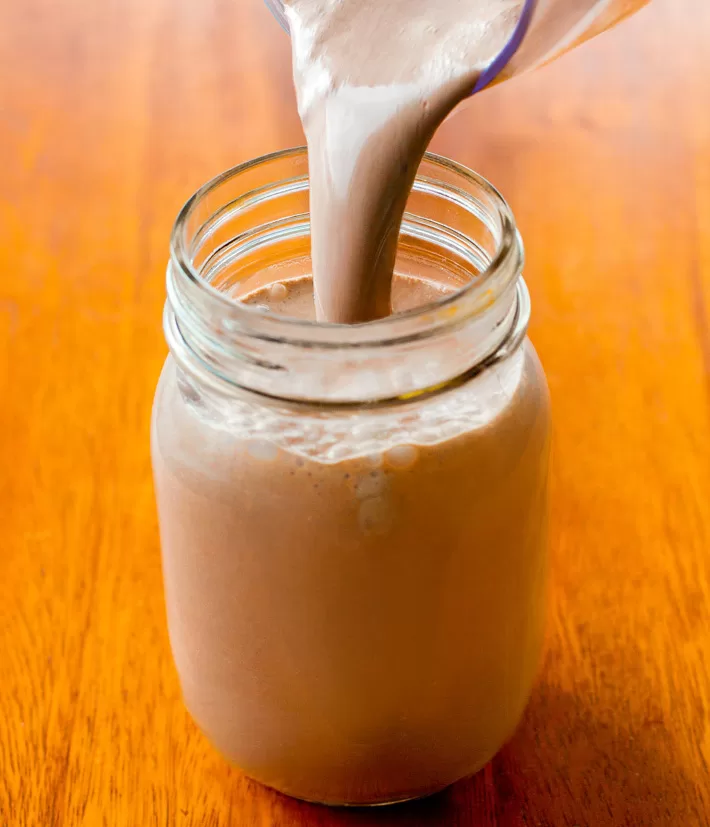 Vegan and keto options
To make a vegan chocolate smoothie, use nondairy yogurt and plant based milk. I like almond milk, oat milk, soy milk, or canned coconut milk.
For a keto chocolate smoothie with no sugar, use either sugar free vanilla yogurt or plain Greek yogurt. If using an unsweetened yogurt, add a fourth teaspoon of pure vanilla extract and adjust the sweetener to suit your tastes. Keto sugar replacements include allulose, xylitol, or stevia.
In addition to being vegan and low carb, the healthy recipe can also be soy free, gluten free, dairy free, egg free, nut free, low fat, and low calorie.
Chocolate milkshake or smoothie?
The difference between a milkshake and a smoothie is that ice cream is the main ingredient in milkshakes, while smoothies blend ingredients like fruit, yogurt, milk, and sometimes greens, avocado, and vegetables or fruit juice.
Smoothies are usually much healthier than milkshakes due to their traditional lower sugar and fat content and the addition of more nutritious ingredients.
A milkshake is more often served as a dessert, whereas a fruit smoothie with yogurt can also make a great healthy breakfast or snack.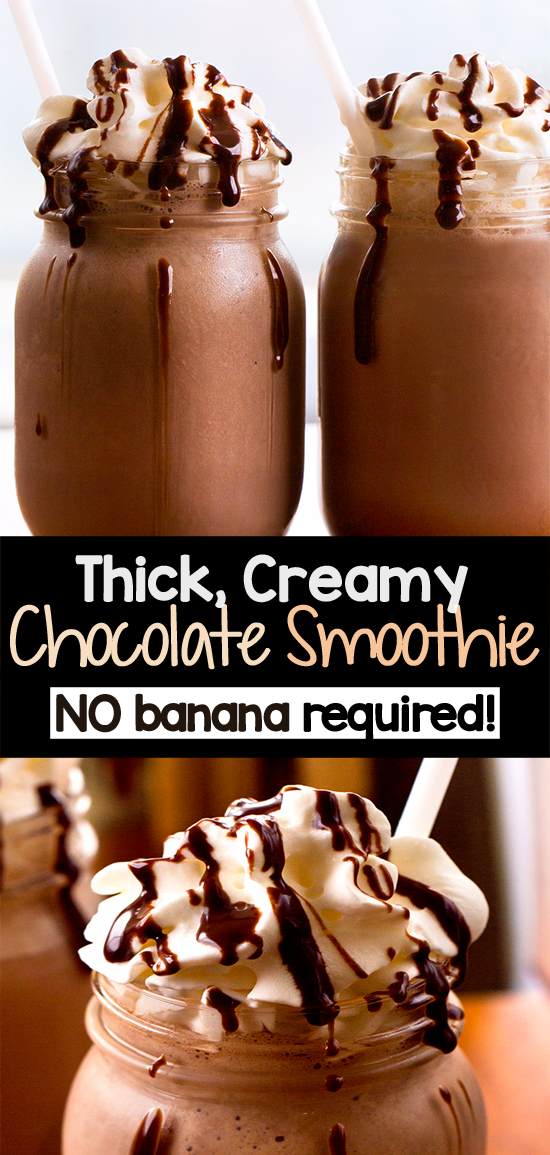 Chocolate Smoothie
This thick and creamy healthy chocolate smoothie recipe tastes like a chocolate milkshake!
Ingredients
6

oz

vanilla yogurt

(dairy free or sugar free if desired)

1/2

cup

milk of choice

2

tbsp

unsweetened cocoa powder

or chocolate protein powder

pinch salt

2

tbsp

peanut butter

(optional)

sweetener of choice

to taste
Instructions
Add everything to a blender, and blend until smooth. Serve, and enjoy. If you have a high speed blender (like a Vitamix) and want to make an even thicker smoothie, freeze the milk in an ice cube tray ahead of time. Once frozen, blend with the other ingredients to make a super thick chocolate smoothie.View Nutrition Facts
Easy Smoothie Ideas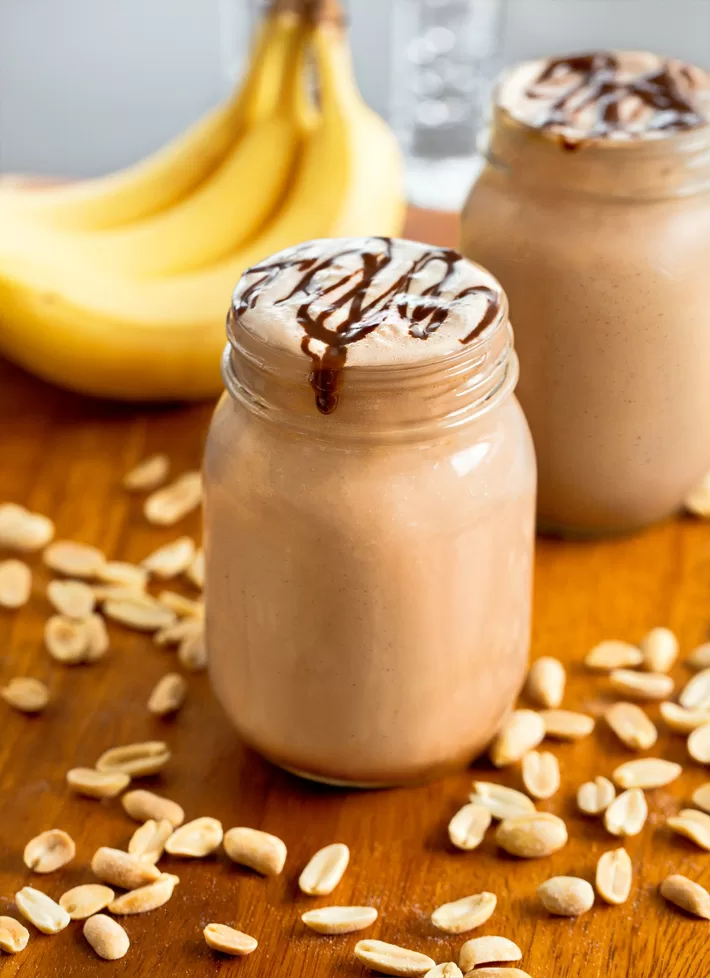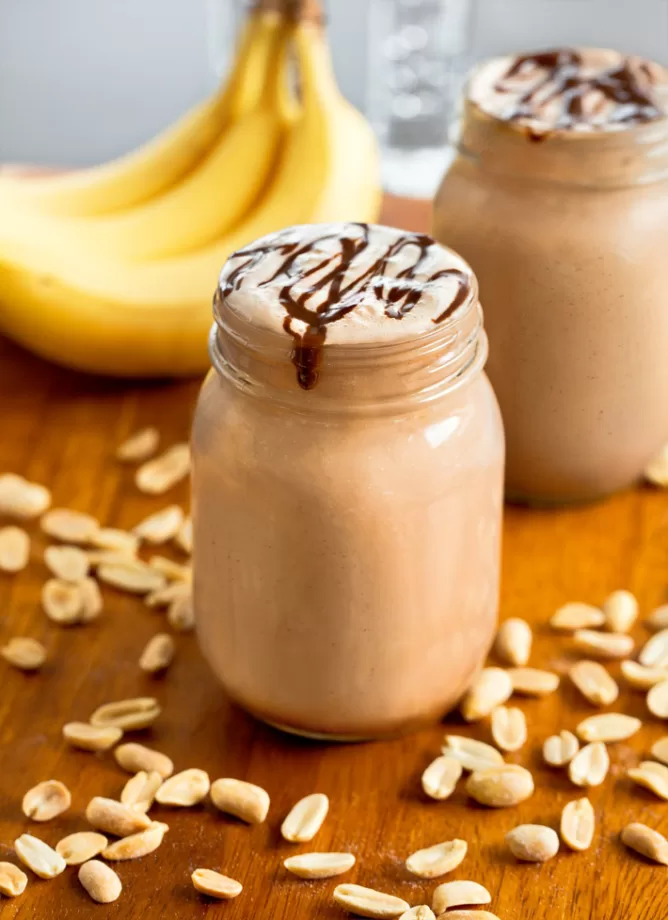 This breakfast smoothie is a great way to use up ripe bananas. And you can change up the flavor by substituting cashew butter or almond butter for the peanut butter.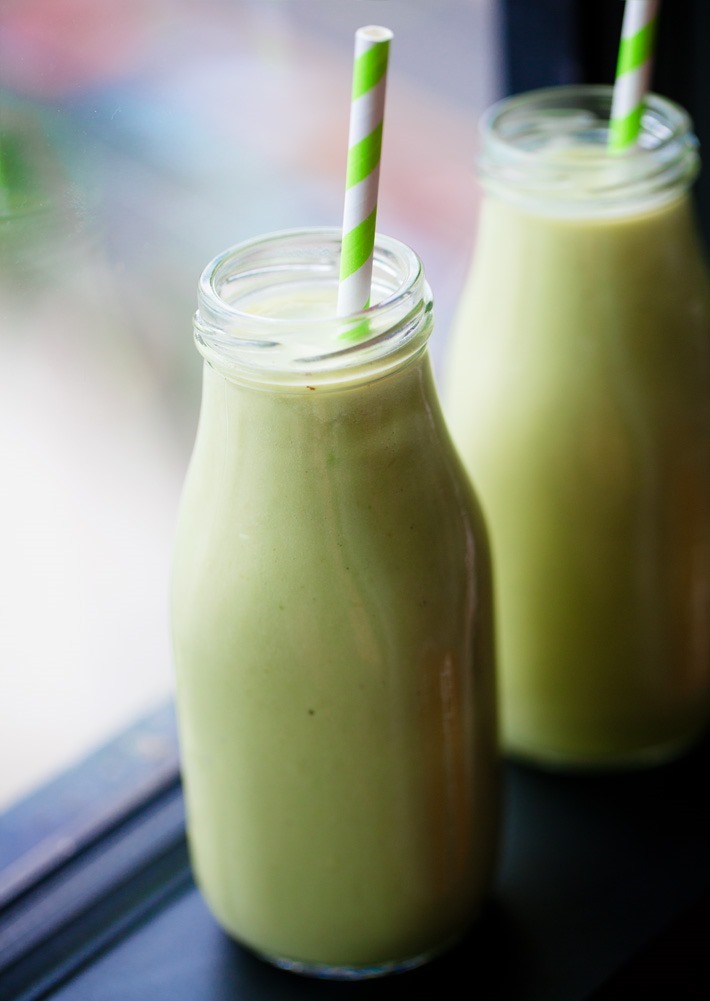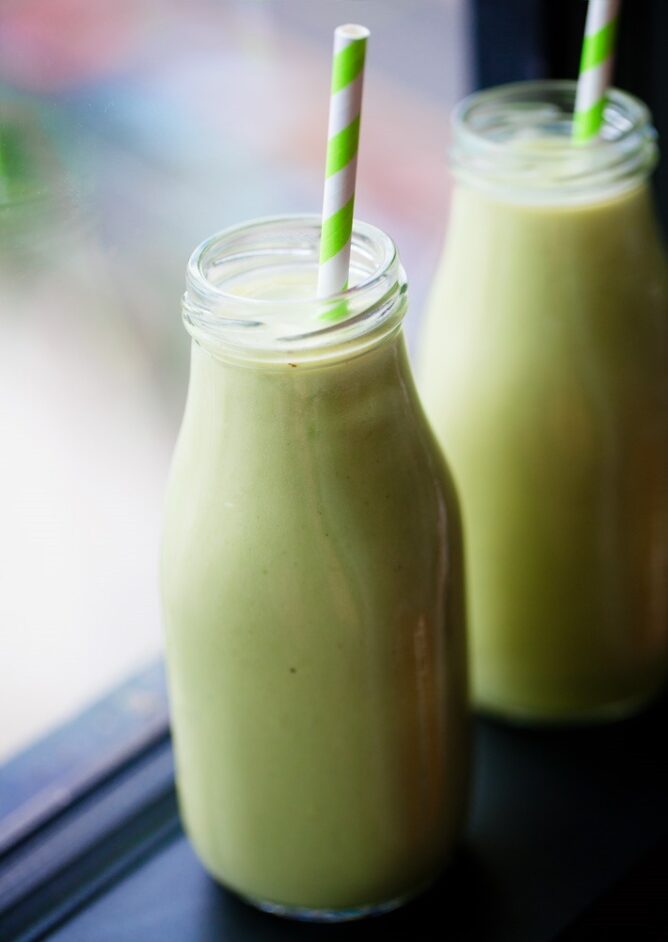 Adding avocado to a smoothie might sound strange. Just try it, and prepare to be amazed at how much it resembles the taste and texture of a vanilla milkshake.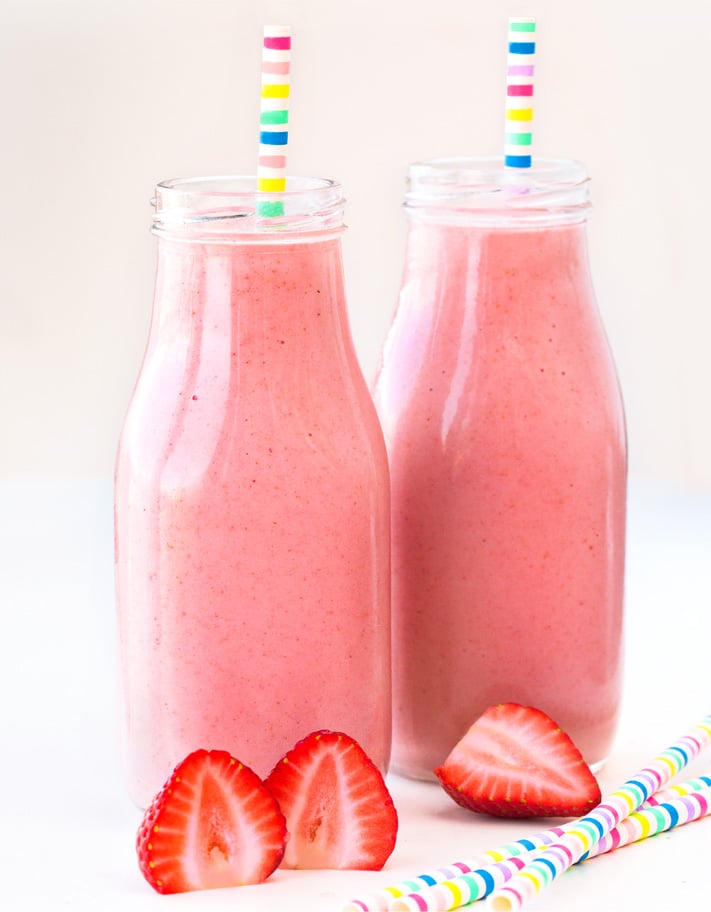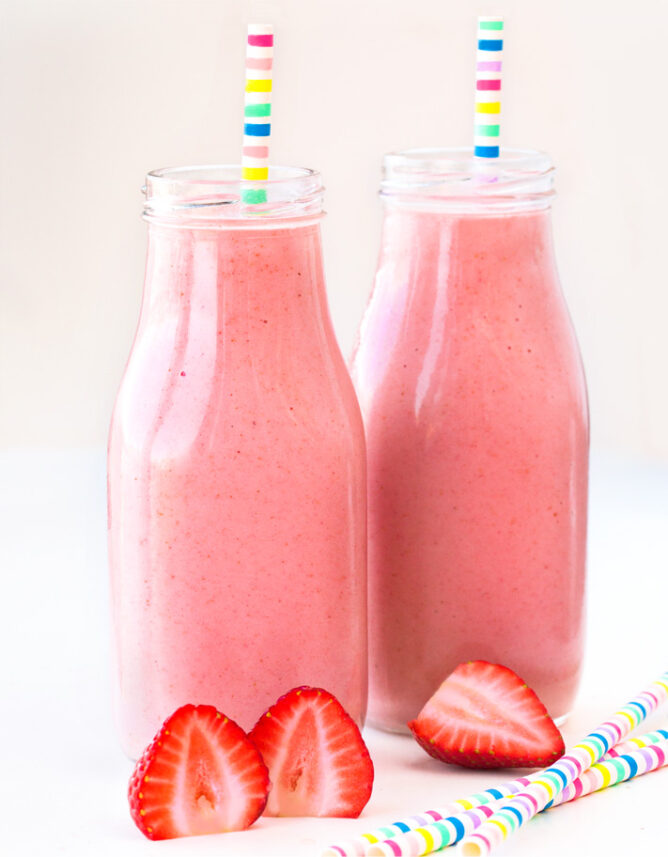 These wholesome plant based strawberry smoothies can be made with just 3 ingredients and no banana. Throw in a handful of boba (tapioca pearls) if you want to turn them into fun bubble smoothies.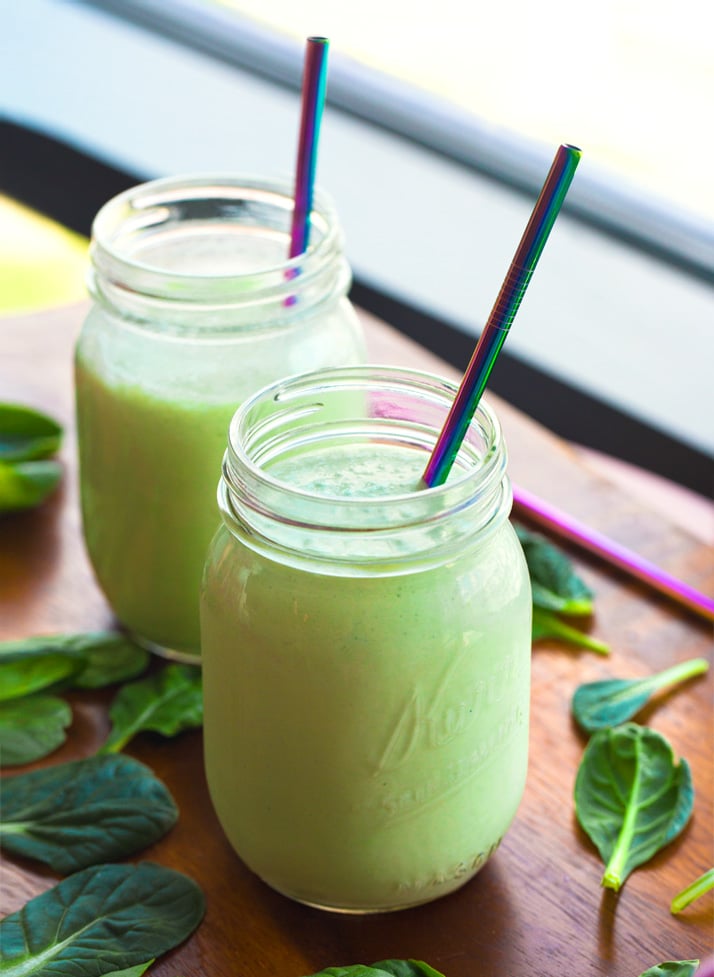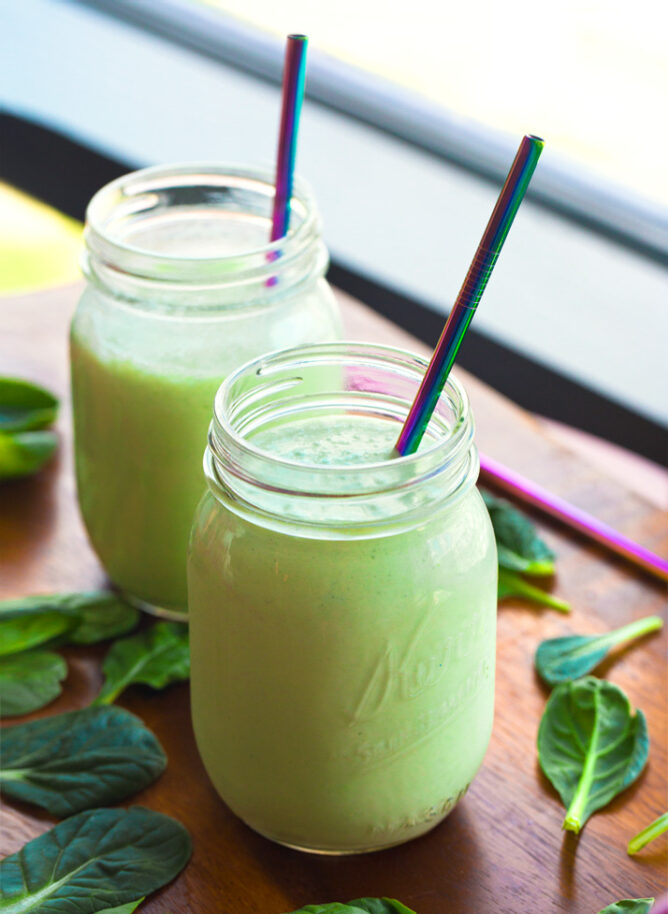 Get your daily dose of leafy greens before the sun rises, with these simple and delicious green smoothies.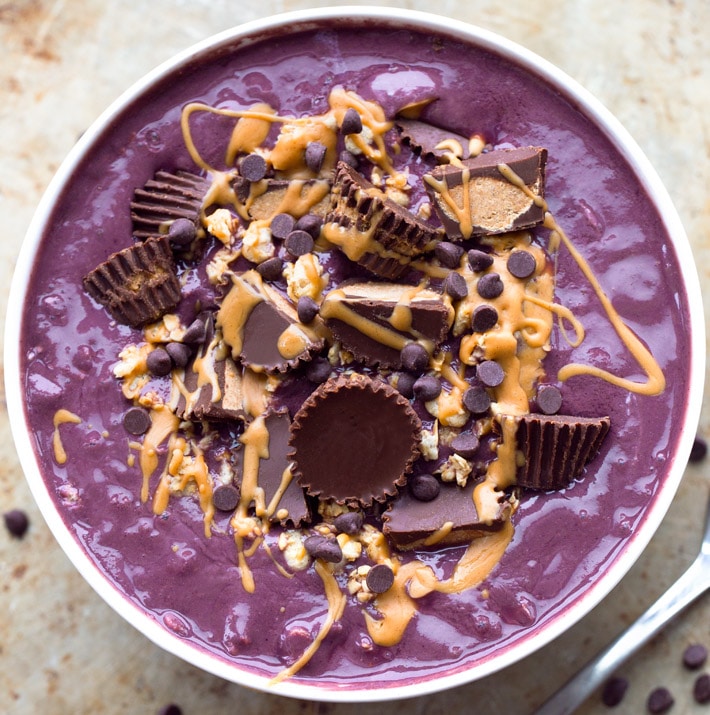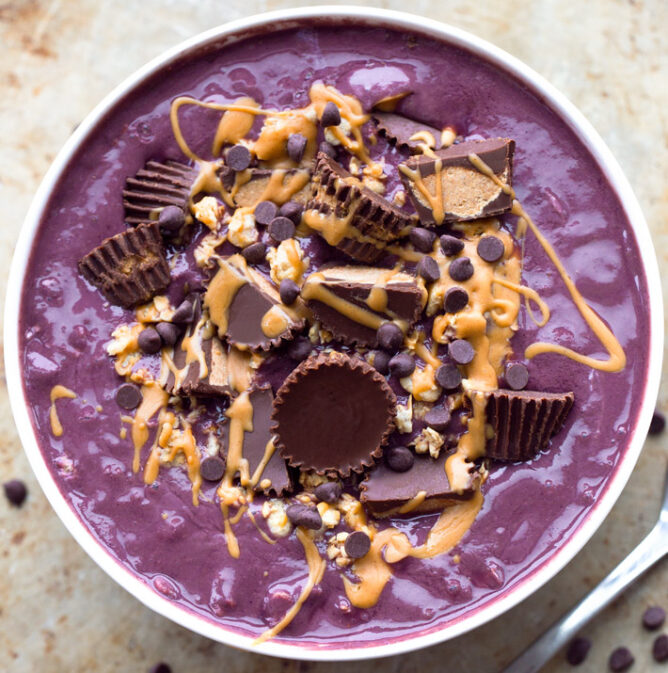 Acai smoothie bowls are popular for a reason. Here are ten different ways to save money and make them at home.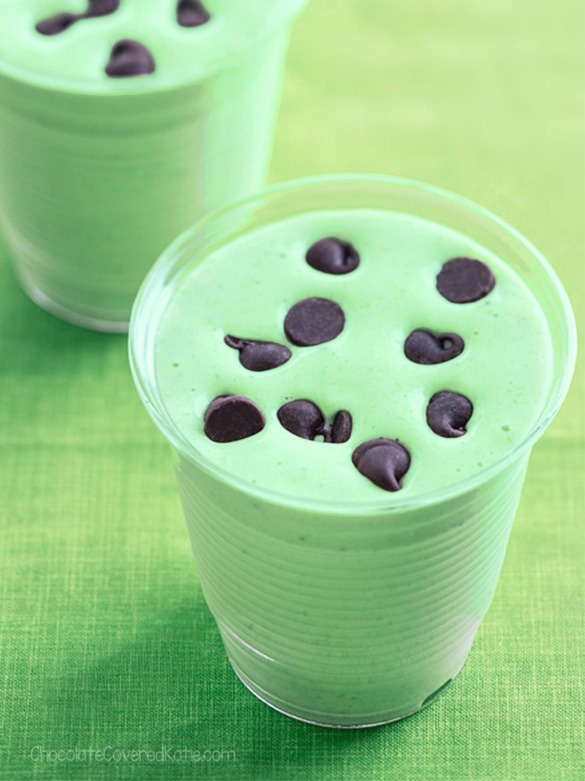 Top the healthy shakes with whipped cream, or garnish them with chocolate chips. They are cold, refreshing, and a wonderful morning or afternoon pick-me-up.