Make this impossibly light and ultra fluffy lemon mousse recipe at home in minutes, with just 4 ingredients!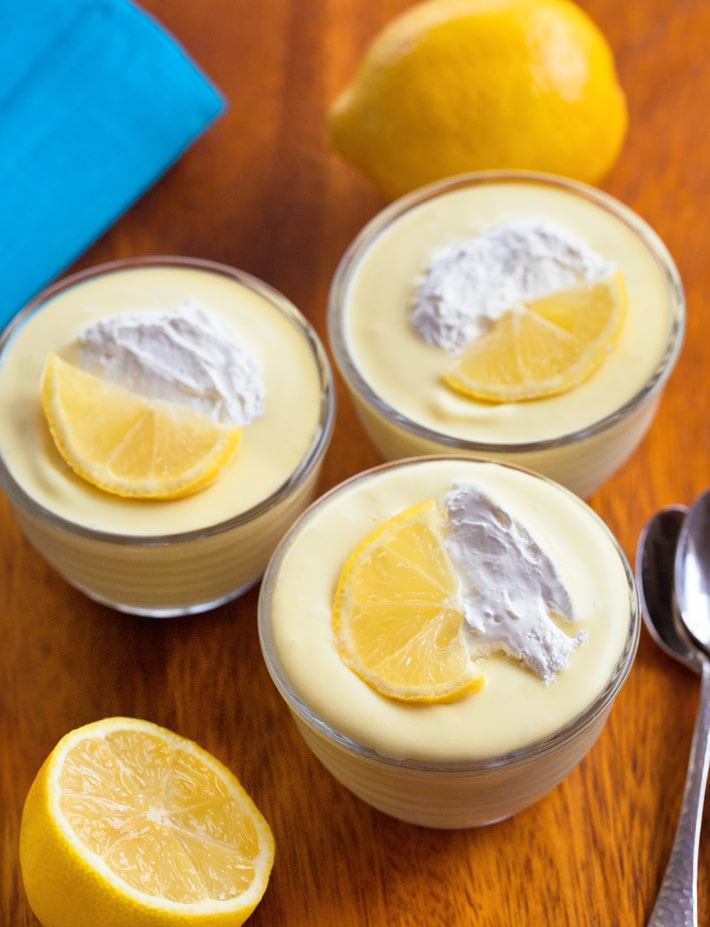 Easy lemon mousse recipe
If you're looking for a light dessert to serve at a dinner party or spring or summer picnic, this healthy lemon recipe perfectly fits the bill.
Guests will think you spent hours in the kitchen, but the recipe surprisingly comes together in just about 5 minutes. It is pretty much foolproof!
Readers also love this Banana Ice Cream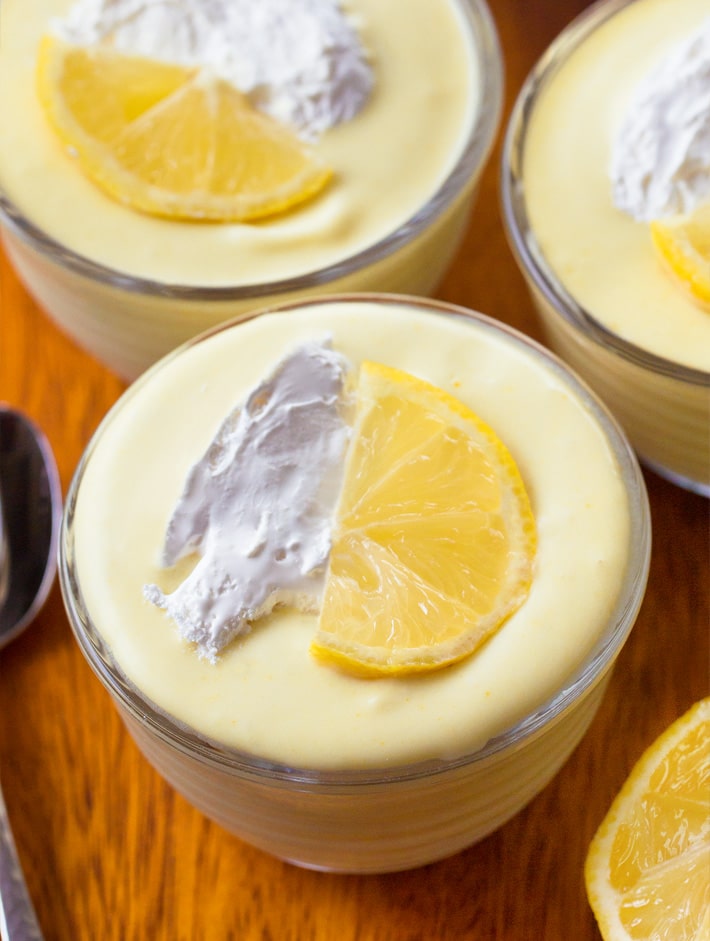 Lemon mousse ingredients
You only need three or four ingredients to make lemon mousse without gelatin: the zest and juice of one fresh lemon, cream cheese or coconut cream, plain yogurt or additional coconut cream, and sweetener of choice.
It may seem like a small amount, but do not omit the lemon zest. This is what gives the mousse its classic lemon flavor, so be sure to include it.
The healthy lemon mousse is made with no lemon curd and no heavy cream. It can also be keto friendly and sugar free if you use erythritol, liquid or powdered stevia, or your favorite low carb or low calorie sweetener of choice.
Look for full fat coconut cream or cream cheese. For vegan lemon mousse, simply use your favorite nondairy yogurt and vegan cream cheese or the coconut option. The recipe can also be gluten free, no bake, and paleo, with no oven or stove required.
Still craving lemon? Try these Keto Lemon Bars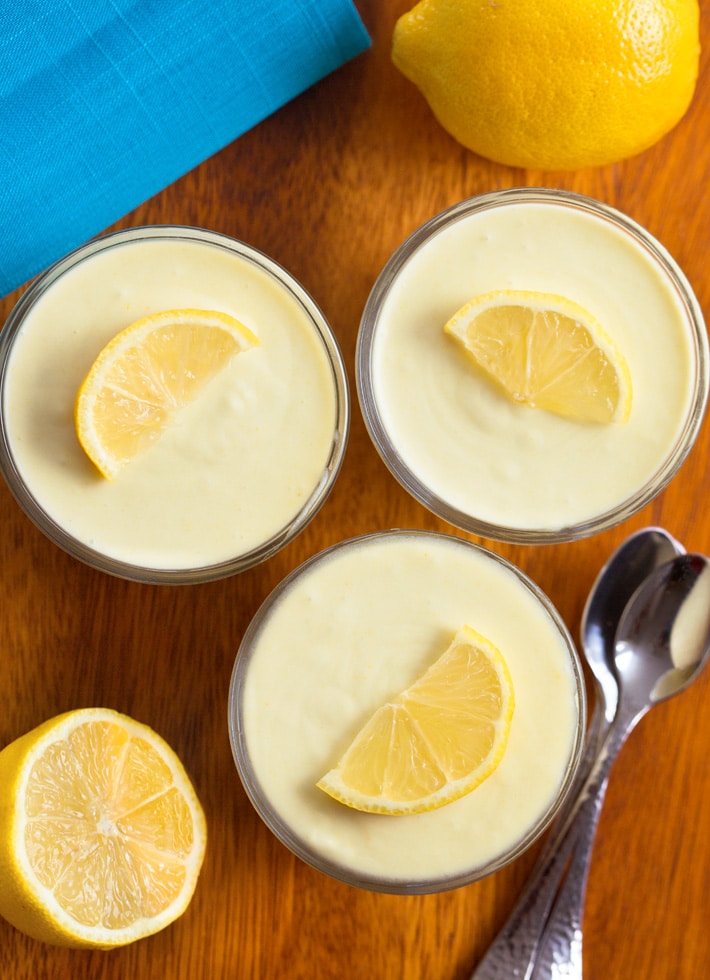 How to make a lemon dessert without eggs
Begin by reading through the recipe and gathering all of the ingredients.
If you're going with the cream cheese mousse version, bring the cream cheese to room temperature. Mix everything until smooth.
Using a food processor, hand beaters, or a blender will yield the fluffiest results, because they allow you to whip air into the mousse. However, if you only have a fork, it still technically works. The texture won't be the same, but it still tastes good!
As there are no eggs in the mousse with lemons, it does not need to be baked or heated on the stove. Simply transfer the filling to glasses or bowls of choice, and enjoy. See below for serving suggestions.
Refrigerate leftovers in an airtight covered container for three to four days.
This week's trending recipe: Healthy Blueberry Muffins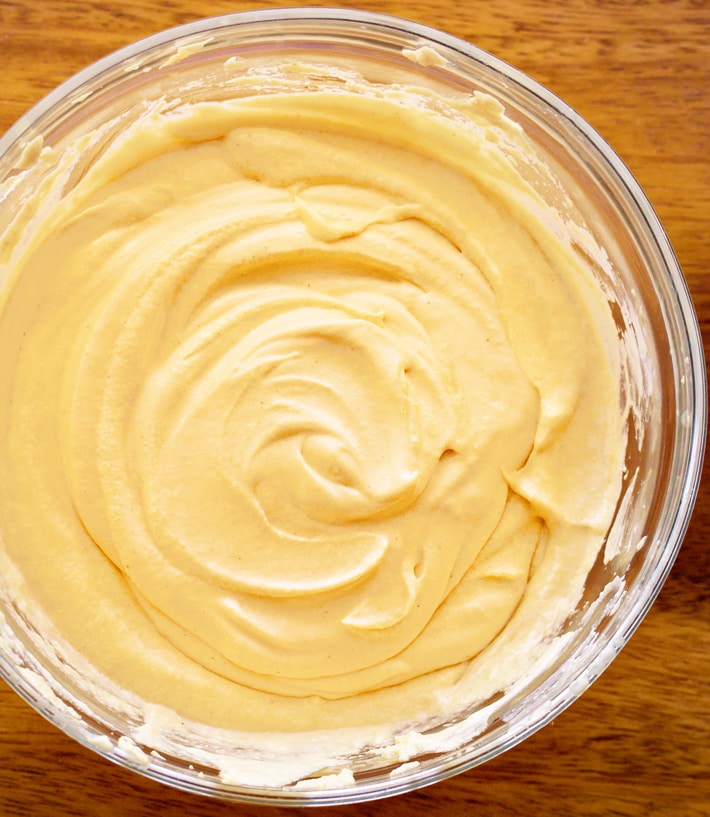 How to serve lemon mousse
Serve it in parfait glasses, layered with graham cracker crumbs
Or in bowls with blueberries and Coconut Whipped Cream
Try it with fresh mint and thinly sliced lemon on top
Or as a whipped frosting for vanilla cake or lemon cupcakes
The lemon mousse is also wonderful when paired with raspberries, blackberries, or crushed pistachios or with ladyfingers as part of a lemon berry trifle.
Or mix it into Overnight Oats for a fancy breakfast that tastes like dessert.
Watch the lemon mousse recipe video above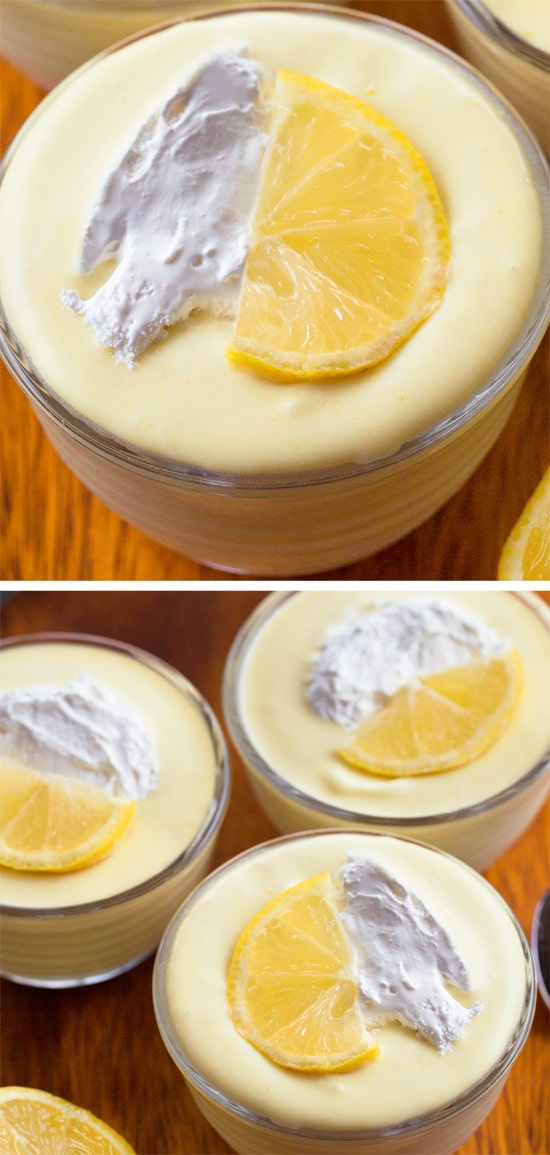 The recipe was adapted from my Vegan Cheesecake and this Keto Cheesecake.
Lemon Mousse
A light and fluffy lemon mousse recipe you can make at home in just a few minutes.
Ingredients
2

tbsp

lemon juice

8

oz

cream cheese or coconut cream

2/3

cup

yogurt or additional coconut cream

1/3

cup

powdered sugar or erythritol

zest of 1 lemon

optional food coloring or pinch turmeric, for color
Instructions
If using, bring cream cheese to room temperature. Combine all ingredients in a blender or food processor, or with a hand mixer, until smooth. Serve in glasses or bowls. Refrigerate leftovers in a covered container for 3-4 days.  

View Nutrition Facts
Easy Mousse Recipes