It's easy, tastes even better than Purely Decadent, and it's also cheaper.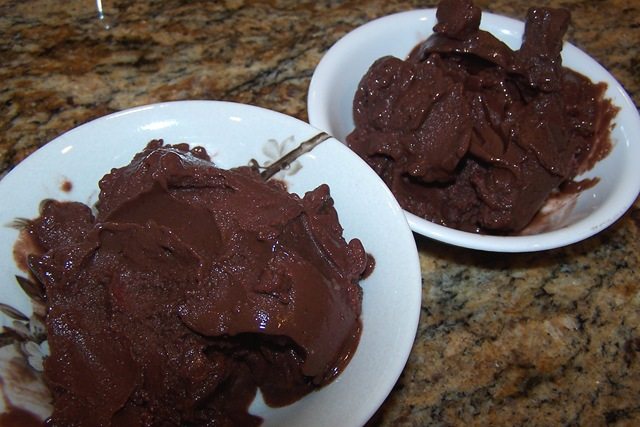 Chocolate Coconut Ice Cream
(makes about 2 cups)
1. Make the chocolate ice cream, using full-fat canned coconut milk as your milk of choice. You can sub banana for the berries if you wish. Find the most adorable little boys ever, and serve them this healthy, yet deliciously-chocolatey, treat!