This thick mushroom gravy recipe is so easy to make, you're going to want to pour it over absolutely everything and eat it straight from the pan!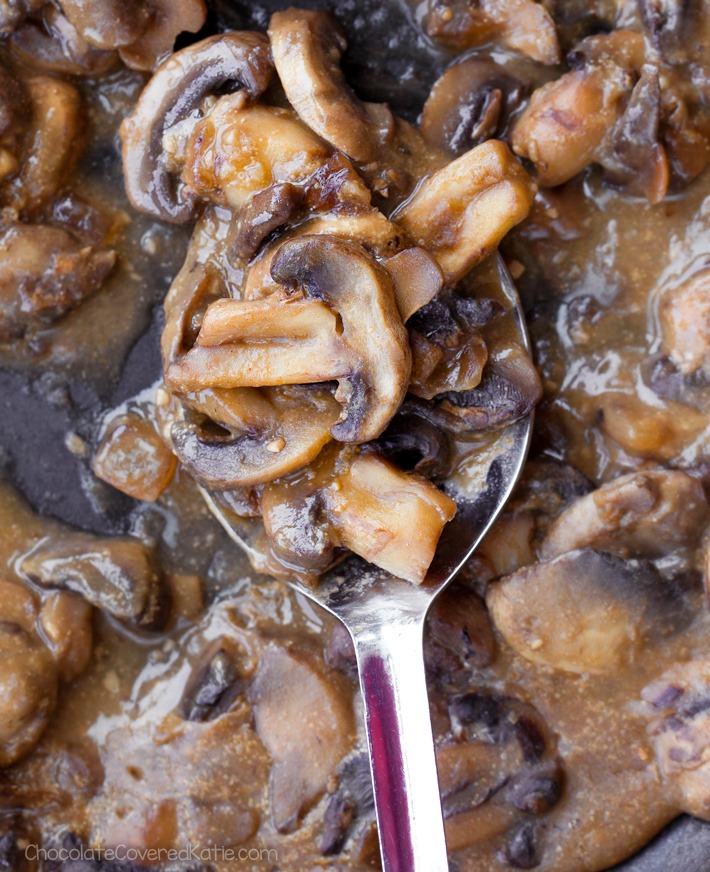 Easy homemade mushroom gravy
With this simple classic recipe, you can make your own mushroom gravy at home using just 6 ingredients, and there's no gravy mix required.
It's super quick to whip up from scratch and is a perfect addition to any holiday table. You dinner guests will never know the recipe didn't take hours to prepare.
Just one taste, and you'll find that the texture and depth of flavor are so much better than canned gravy or those instant packets, it's not even a contest!
Readers also love these Buffalo Cauliflower Wings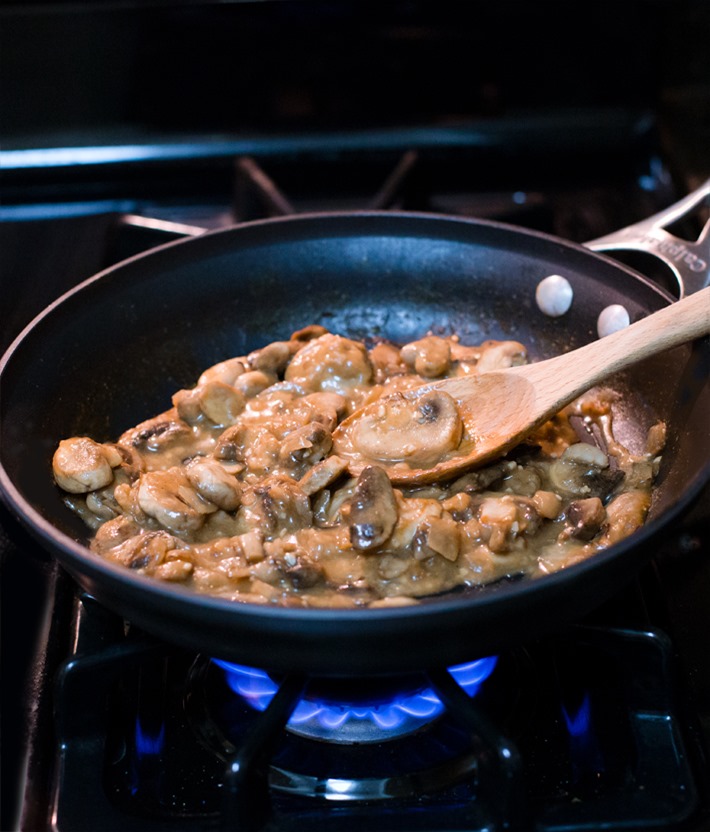 The recipe can be:
Vegan
Keto
Gluten Free
Low Carb
Paleo
Oil Free
Whole 30
with NO Heavy Cream
No matter whether you're on any kind of special diet or not, this seriously might become your entire family's new favorite gravy.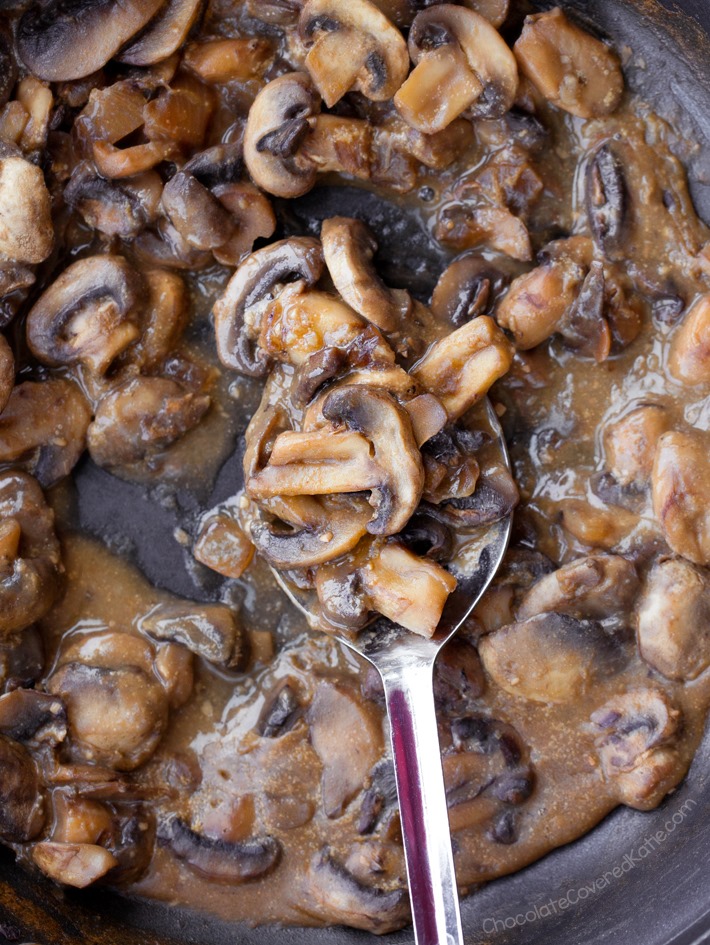 Serving suggestions
The recipe works any time you need a basic brown gravy.
While many people traditionally use mushroom gravy over turkey, chicken, pork, or steak, I like to serve it with roasted veggies or spaghetti squash.
Growing up, one of my favorite weekend dinners was whenever my mom would make us mashed potatoes, green beans, and meatloaf or burger patties covered in thick homemade gravy. So after going vegetarian in high school, I began to replicate that meal by simply replacing the hamburgers with my Veggie Burger Recipe.
The naturally vegetarian mushroom gravy is good for baked potatoes or sweet potatoes (Here's how to cook sweet potatoes), biscuits and gravy, over rice or quinoa, or over toast for breakfast or lunch.
It's also pretty great on its own. Add chickpeas or black beans for a delicious savory high-protein and meatless main dish that meat eaters will love too.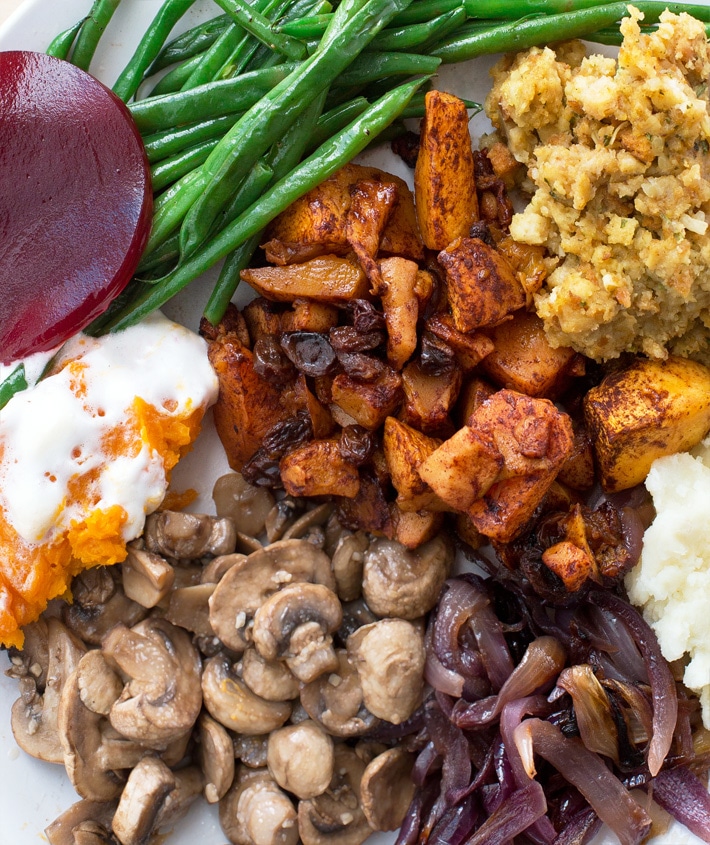 As shown above, this is also great for Christmas or Thanksgiving dinner. Bring on the stuffing, cornbread, cranberry sauce, green beans, and mashed potatoes!
Healthy gravy ingredients
The recipe can be made with just a few staple ingredients: diced onion, fresh mushrooms, vegetable broth, minced garlic, a little salt, and your favorite thickener of choice. No drippings or meat juices necessary.
Most flours work here, including spelt, white, or whole wheat. For gluten free gravy, try sorghum or rice flour. Or for low carb keto gravy, add a tiny amount of xanthan gum instead of the flour.
As for the type of mushrooms, it's completely up to you. I'll often use a mix of button mushrooms, shiitakes, portobello, oyster, maitake, cremini, porcini, baby bella, or whatever looks interesting (and isn't crazy expensive!) at the grocery store.
If you want to add some sliced or chopped carrots, feel free to do that too. Throw them in at the same time when you add the mushrooms, and cook until they are soft.
The gravy can be cooked in a slow cooker or crock pot or on the stove. I haven't tried it in an instant pot but don't see why that wouldn't work as well. If you try it that way, be sure to report back with results.
Also be sure to try this Lentil Soup Recipe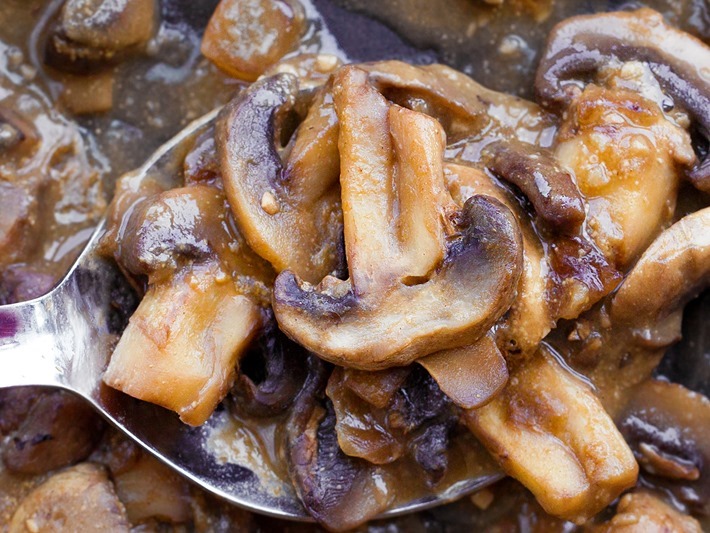 How to make mushroom gravy
Start by sautéing the onion over medium heat in a nonstick pan until it begins to brown. This can be done in a few teaspoons of vegetable or olive oil or butter, or in water or broth if you want an oil free gravy.
Add the mushrooms, garlic, salt, and optional dried thyme. Continue to cook over medium heat, stirring occasionally. The mushrooms will start to get watery.
Keep cooking, and occasionally stir until most of the water disappears and the pan looks dry again. Whisk in the vegetable broth and the flour. Cook, stirring as needed to prevent sticking or clumping, until the gravy is thick.
Serve hot, over any of the serving suggestions above or on its own.
To store leftover gravy, let it cool and then transfer to an airtight container. Leftovers will keep in the fridge for about 4-5 days.
The gravy can technically be frozen, but because mushrooms have such a high water content, it will be less creamy once defrosted. As long as you know this and do not mind the texture issues, freezing the sauce for meal prep is fine. I've definitely done it before with this recipe.
Note: If you are feeding a crowd or want more leftovers, the gravy recipe can easily be doubled by simply doubling all of the ingredients. It will look like a lot of mushrooms at first, but they cook down quite a bit.
Above, watch the step-by-step healthy mushroom gravy video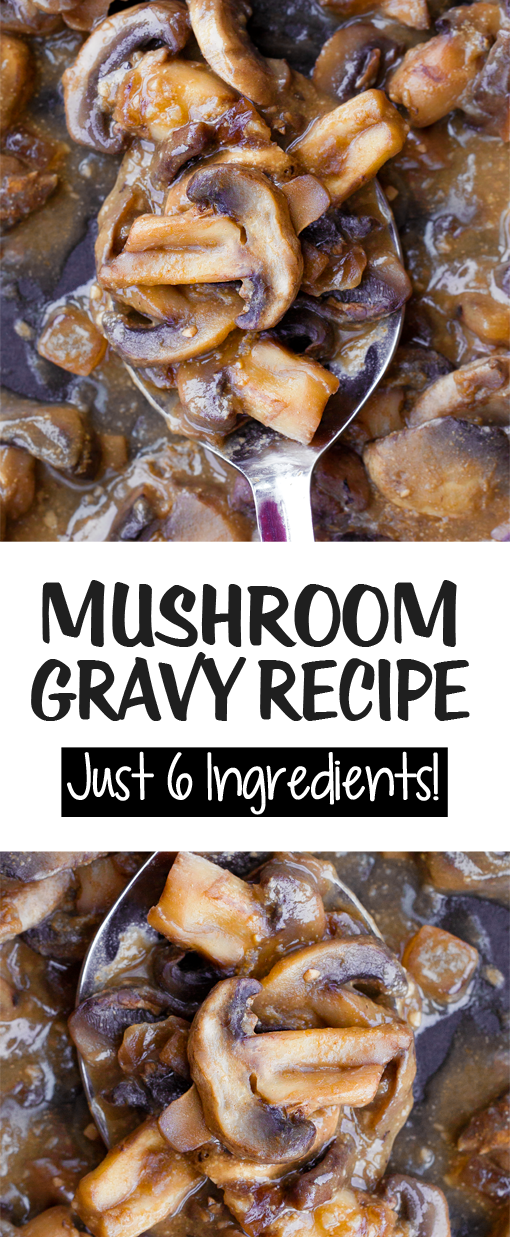 The gravy was adapted from this Mushroom Stroganoff Recipe.
Mushroom Gravy Recipe
This thick vegetarian mushroom gravy recipe is so easy to make and tastes absolutely delicious.
Ingredients
1/3

cup

diced onion

8

oz

sliced mushrooms

2 1/2

tsp

minced garlic

1/2

tsp

salt

1/2

cup

vegetable broth

2

tbsp

flour of choice,

including spelt, white, rice, or sorghum

1/4

tsp

dried thyme,

optional
Instructions
Sauté the onion in 2 tsp oil (or sub oil spray or water) on med heat in a nonstick pan until it starts to brown. Add the mushrooms, salt, garlic, and optional thyme. Stir occasionally, and the mushrooms will get watery. Let cook until it starts to look dry again. Whisk in broth and flour, and cook—stirring as needed—until it thickens. If you make the gravy recipe, please feel free to leave a comment or give it a star rating at the bottom of this post!

View Nutrition Facts
Notes
Leftover mushrooms? Add them to this Cauliflower Alfredo.
*If you're a visual person like I am, be sure to watch the recipe video above, because it shows how to make the gravy!
Popular Holiday Recipes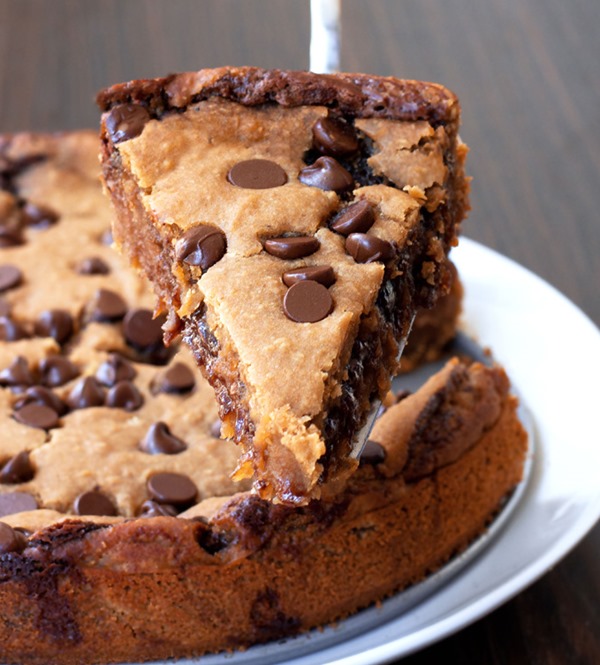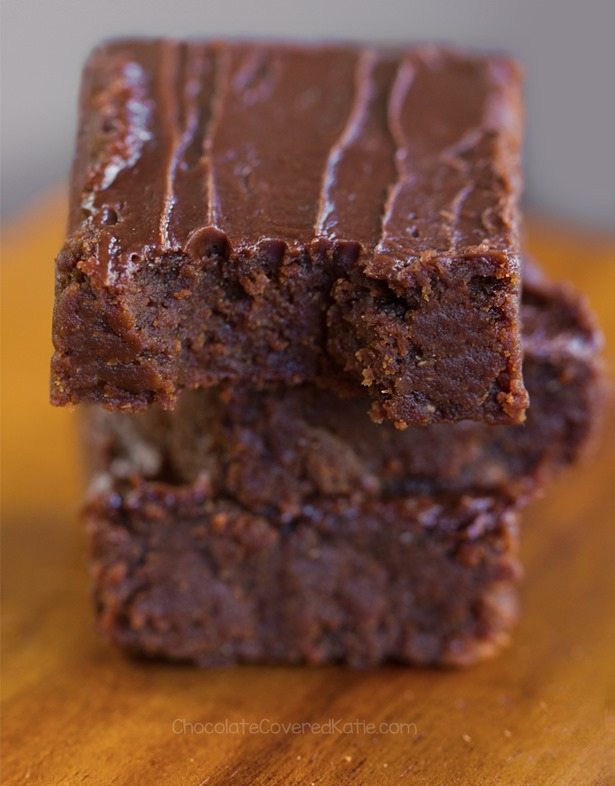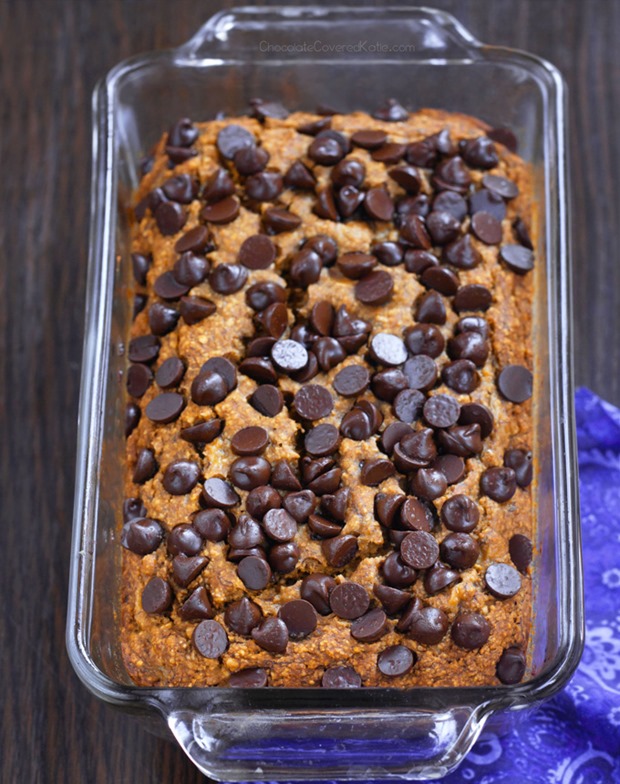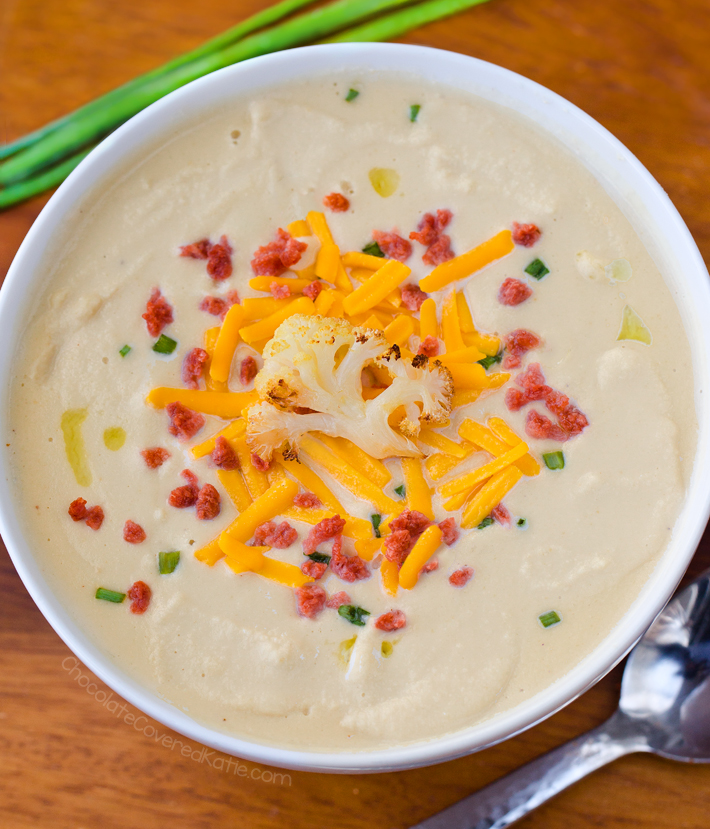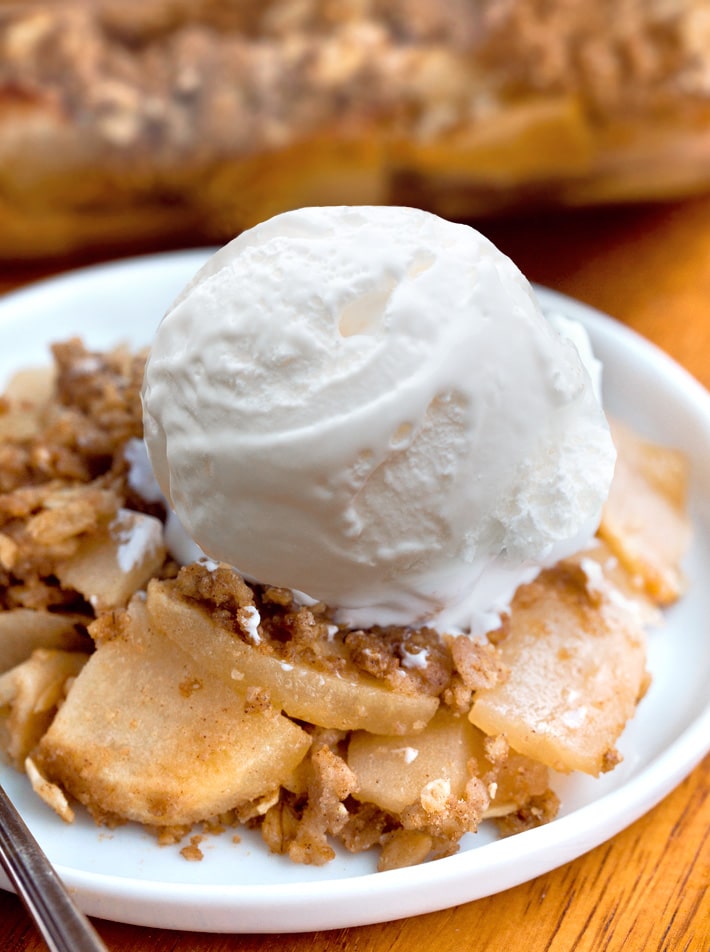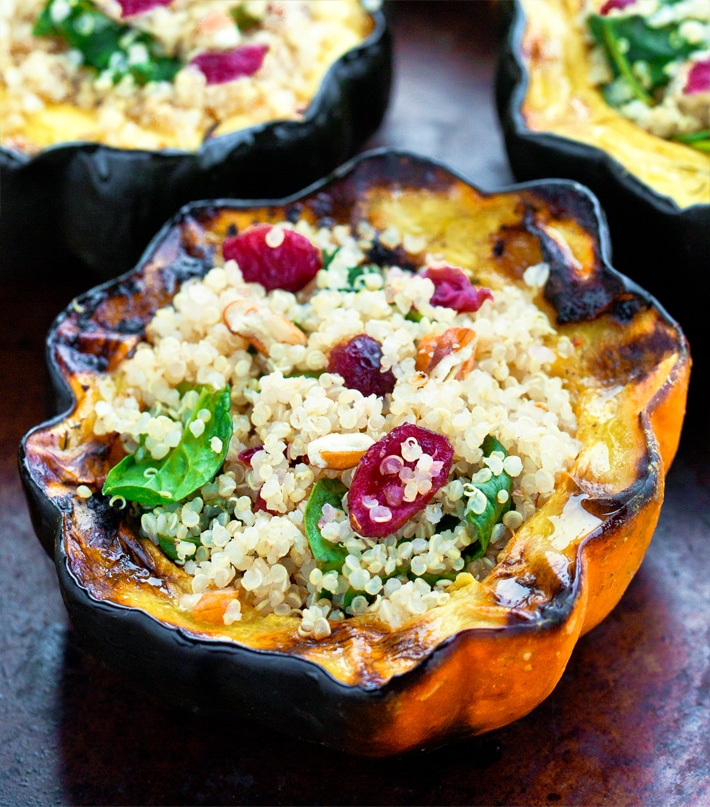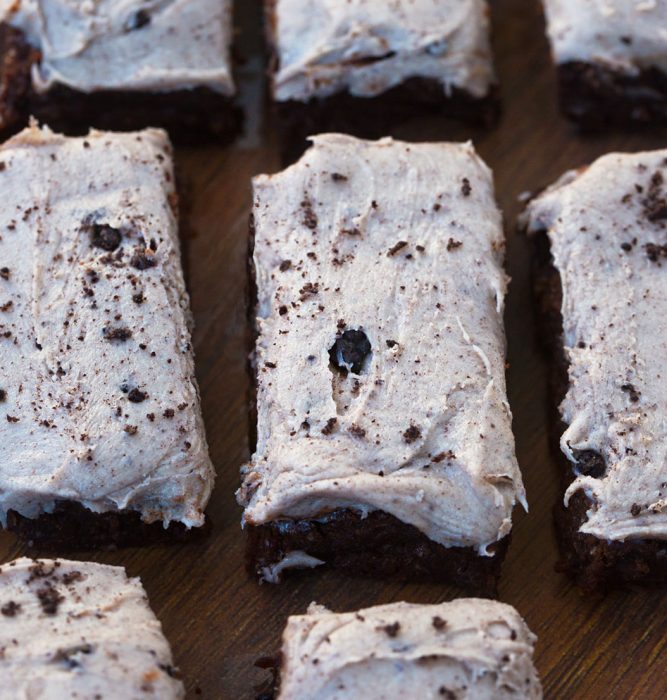 Potluck Oreo Brownie Bars
(From the Hello Breakfast ebook)