Full of spiced cinnamon and sweet potato flavor, these marshmallow frosted sweet potato cupcakes are like Thanksgiving dessert in a cupcake!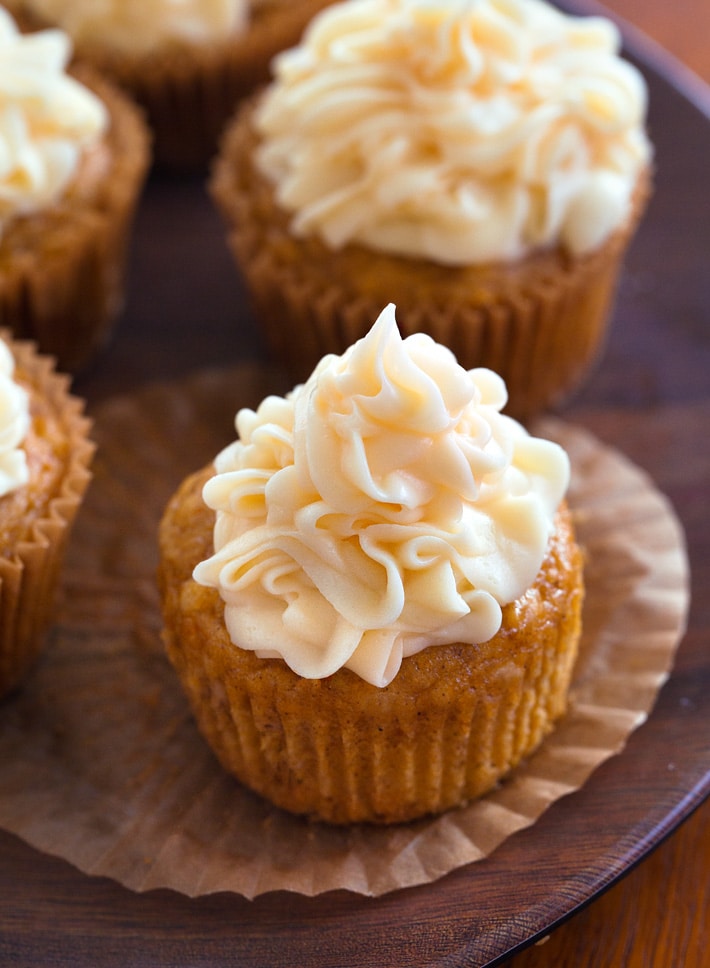 Soft, moist, fluffy, and absolutely delightful, you really can't go wrong with these homemade frosted sweet potato cupcakes.
They're also a great option for Friendsgiving dinners, because the cupcakes are easy to transport, and guests absolutely love them!
If you wish to take it one step further and stuff the cupcakes with marshmallow fluff or cranberry jelly after baking, by all means go ahead.
Readers also love this Crustless Pumpkin Pie
Above, watch the sweet potato cupcake recipe video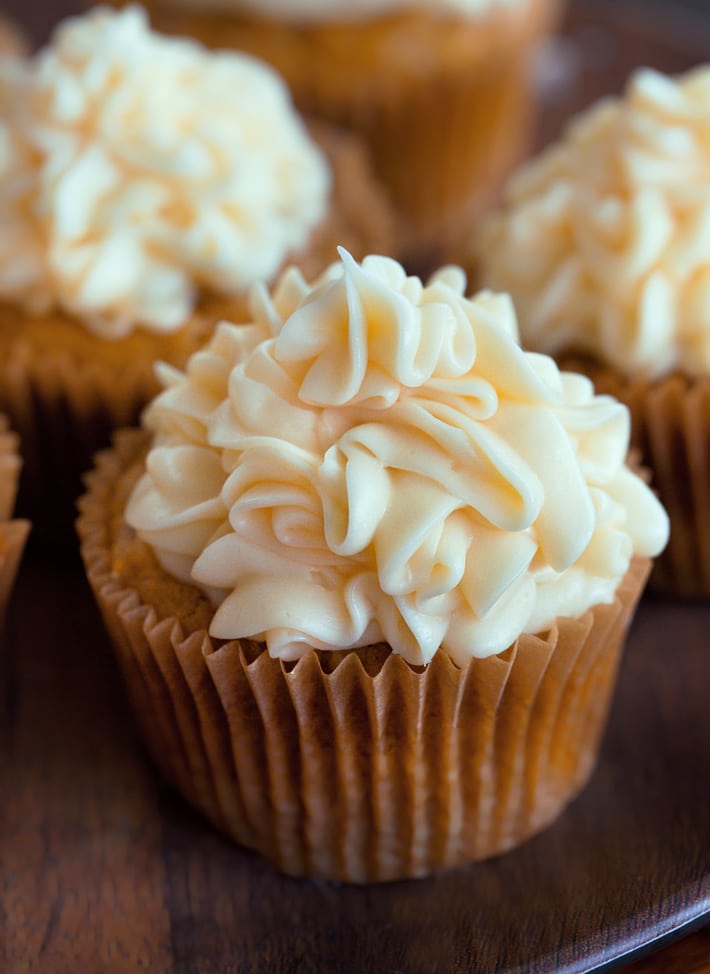 Sweet potato cupcake ingredients
The recipe calls for sweet potato, cinnamon, pure vanilla extract, milk of choice or water, flour, oil, vinegar, sugar, salt, baking soda, baking powder, and ground ginger.
For oil free cupcakes, replace the oil in the recipe with an equal amount of additional sweet potato puree, Greek yogurt, or milk of choice.
The cupcakes work with spelt flour or loosely measured white flour or gluten free all purpose flour. I have not tried using almond flour, coconut flour, rice flour, or whole wheat flour here and cannot recommend those.
Vinegar and baking soda cause the cupcake to rise, much like in the popular volcano science experiment. So no eggs are required. For vegan sweet potato cupcakes, simply use water or your favorite plant based milk.
If you're looking for flourless cupcakes, try these Keto Chocolate Cupcakes.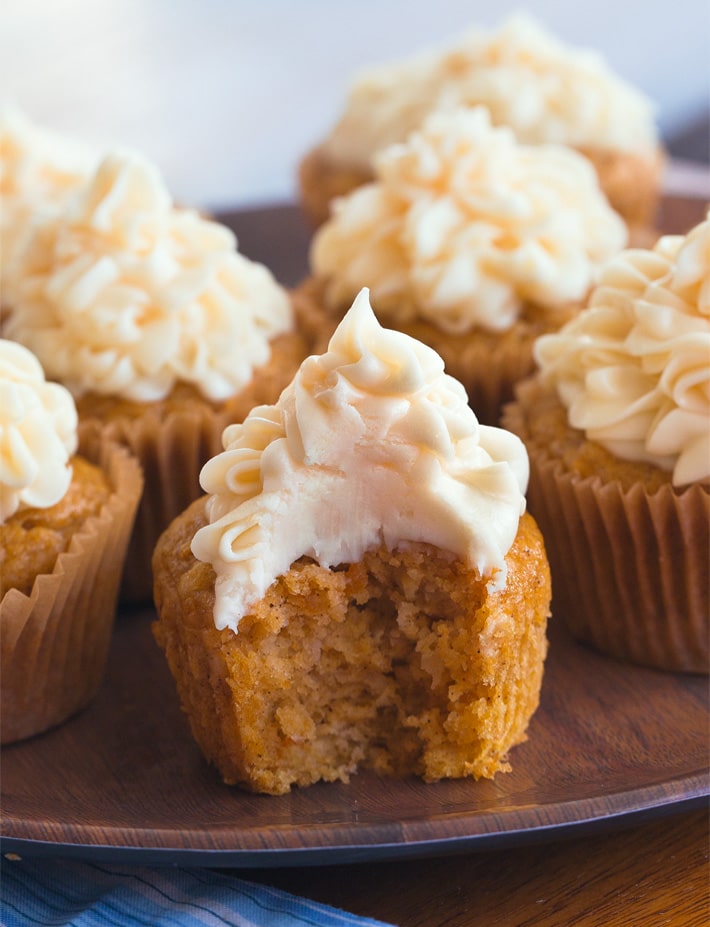 What type of sweet potatoes?
The recipe works with pretty much any variety of sweet potato or yam, including jewel, garnet, purple, white, and Japanese sweet potatoes.
You can use roasted sweet potato puree (here's how to cook sweet potatoes) or canned sweet potato puree, which should be available near the pumpkin at many regular grocery stores and health food stores.
And if you wish to substitute canned pumpkin or butternut squash puree, that is fine too. Of course, they won't be sweet potato cupcakes anymore!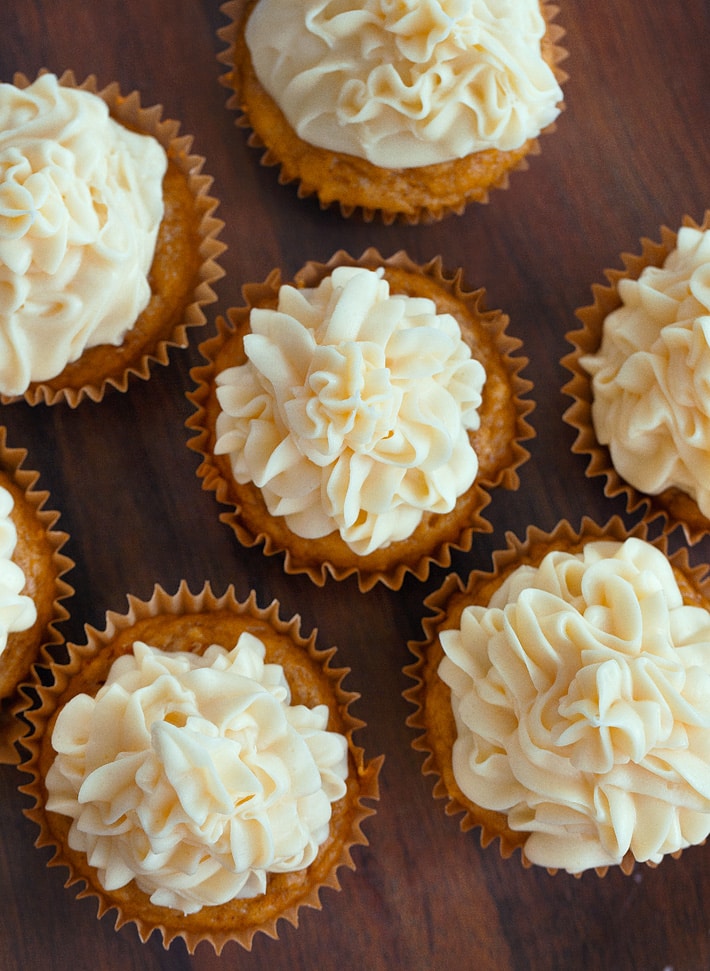 How to make sweet potato cupcakes
Start by whisking the sweet potato puree, water, vanilla extract, vinegar, and optional oil in a large mixing bowl.
Let this sit for ten minutes, while you preheat the oven to 350 degrees Fahrenheit and line a cupcake tin with nine liners.
Stir all remaining ingredients into the large bowl to form a cupcake batter. Scoop the batter into the prepared liners, going about two thirds of the way up.
Bake for eighteen minutes on the oven's center rack. Then let cool before frosting. If you can wait, I like to refrigerate the healthy sweet potato cupcakes overnight, very loosely covered. The liners peel off easily the next day, and there's no risk of the frosting melting upon hitting a warm cupcake.
You can make mini sweet potato cupcakes in you prefer. Decrease the baking time to nine minutes and bake the cupcakes in lined mini muffin tins.
The recipe was adapted from my Pumpkin Cupcakes and Pumpkin Muffins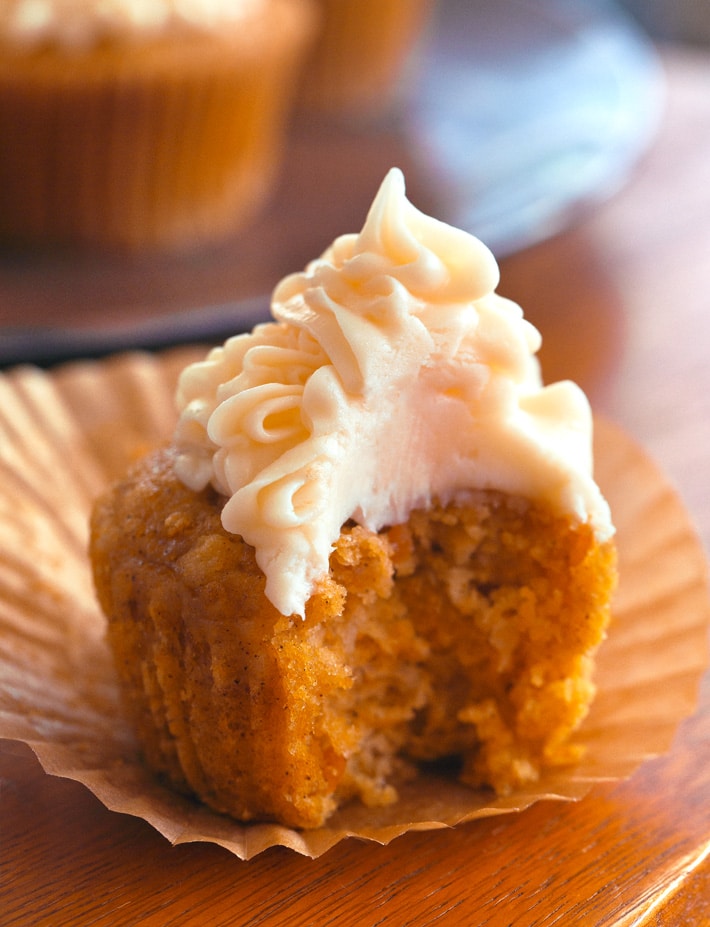 Marshmallow Frosting
Feel free to frost the cupcakes in any way your heart desires.
Try cream cheese frosting, softened almond butter, coconut butter, chocolate or vanilla frosting, or a simple dusting of powdered sugar.
I topped the cupcakes with the following homemade marshmallow buttercream icing:
Using beaters or a stand mixer, whip the following until it turns into a thick buttercream frosting: 1 cup butter or plant based butter, 3 cups powdered sugar or erythritol, 1 tsp pure vanilla extract, and 1/8 tsp marshmallow extract.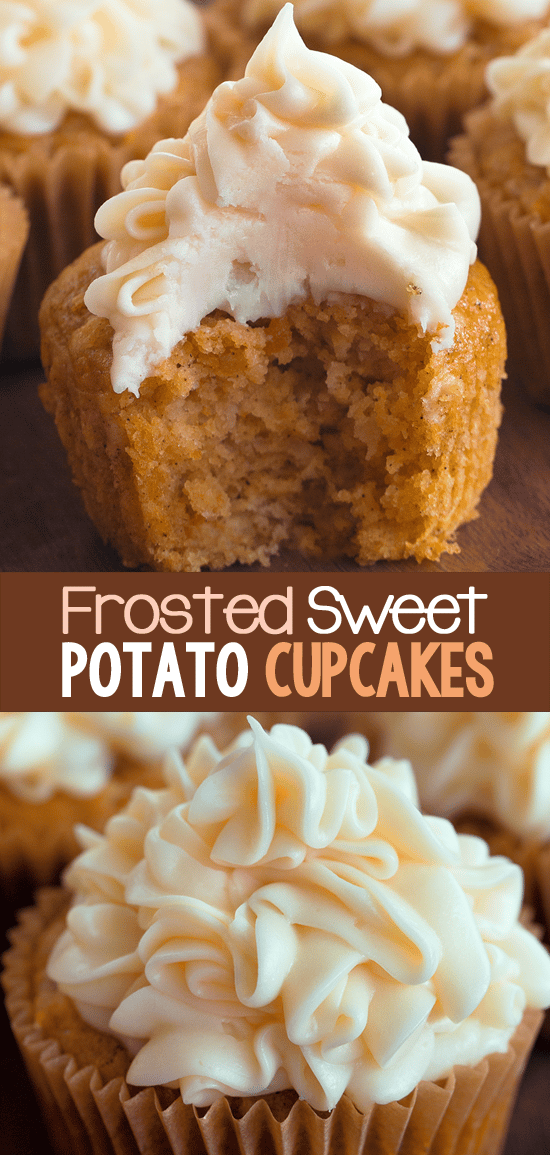 Sweet Potato Cupcakes
These sweet potato cupcakes are packed with cinnamon and sweet potato flavor.
Ingredients
1/2

cup

sweet potato puree

1/2

cup

water or milk of choice

2

1/2 tsp

pure vanilla extract

1

tbsp

white or cider vinegar

3

tbsp

oil, or additional sweet potato puree

1

cup

spelt, white, or gf all purpose flour

1/2

cup

sugar, unrefined if desired

1

tsp

cinnamon

1/2

tsp

each: salt, baking soda, and baking powder

optional 1/2 tsp ground ginger
Instructions
Preheat the oven to 350 F. Line a cupcake tin. Whisk first 5 ingredients, and let sit at least 10 minutes. You can sift remaining ingredients in a separate bowl while you wait or add them to the first bowl after time is up, then stir to form a batter. Scoop into the liners, about 2/3 of the way up. Bake 18 minutes, then let cool. These taste even better the next day, and the liners peel off easily after a day as well.

View Nutrition Facts
More Popular Cupcake Recipes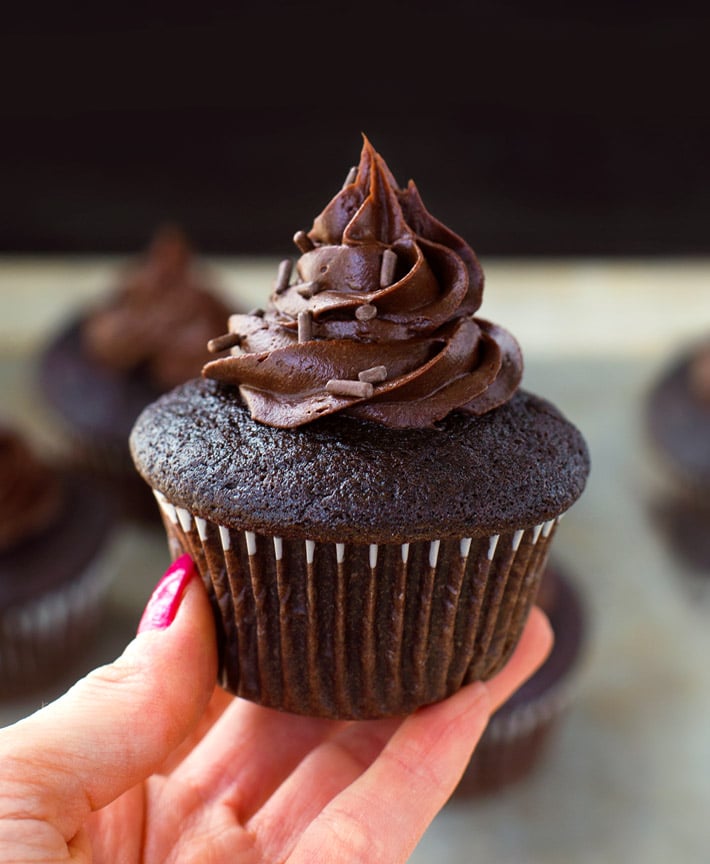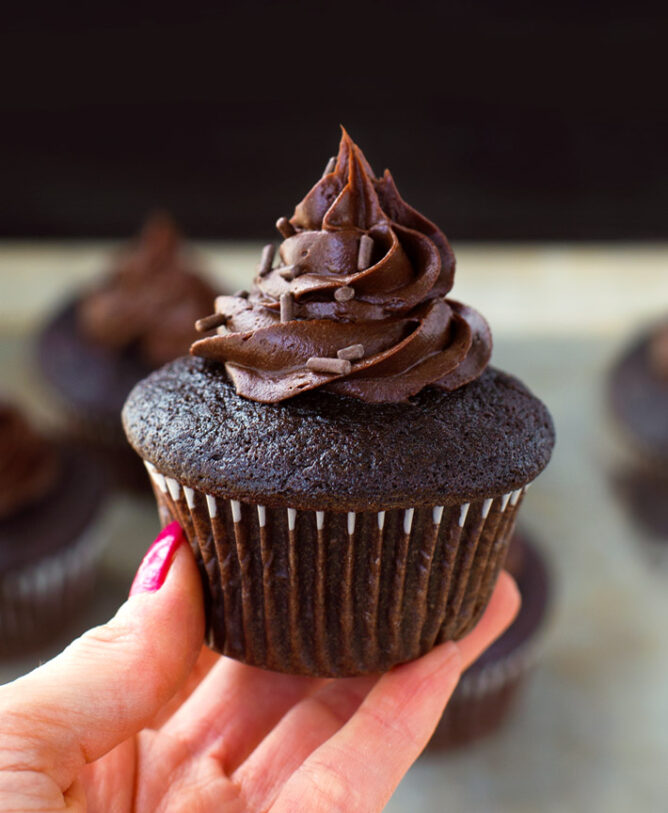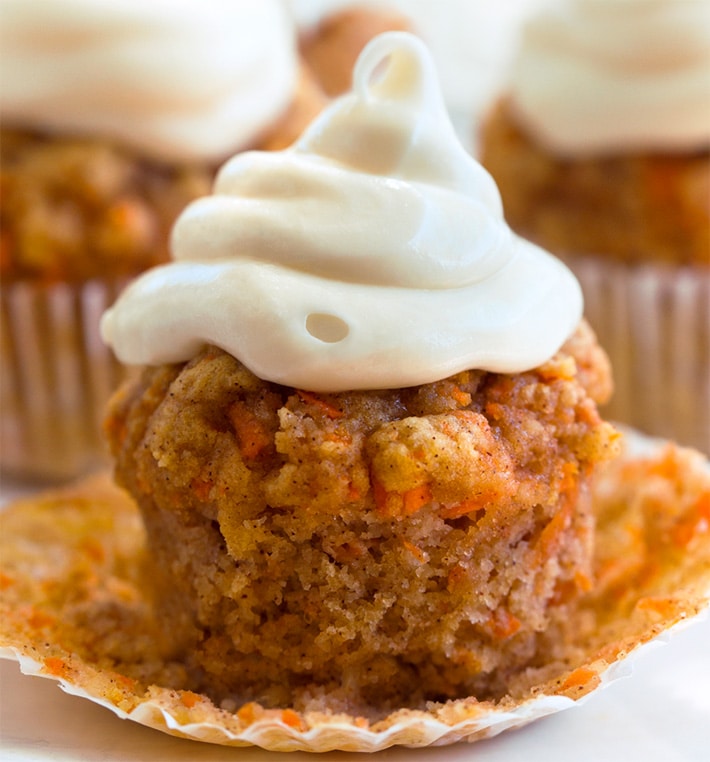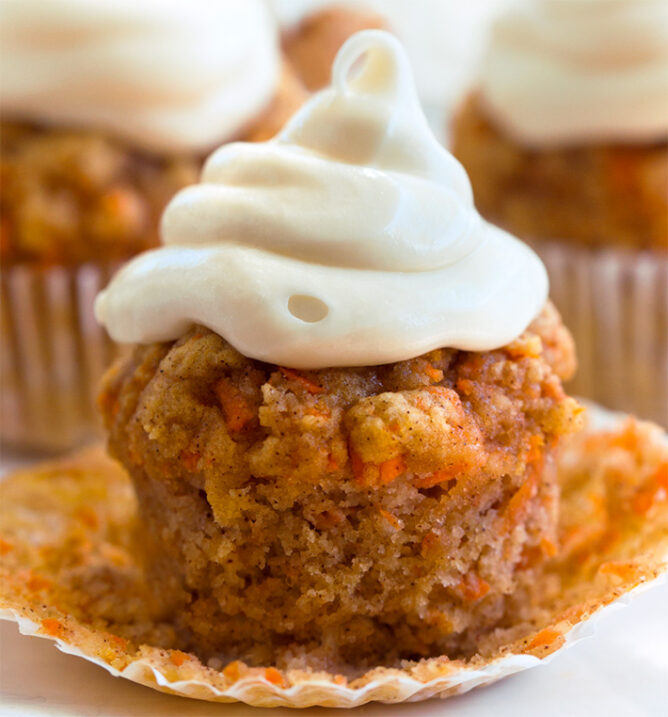 Gluten Free Carrot Cake Cupcakes