If you need an easy party appetizer or dessert dip for guests, this no bake sweet and creamy peanut butter dip recipe is always a HUGE crowd pleaser!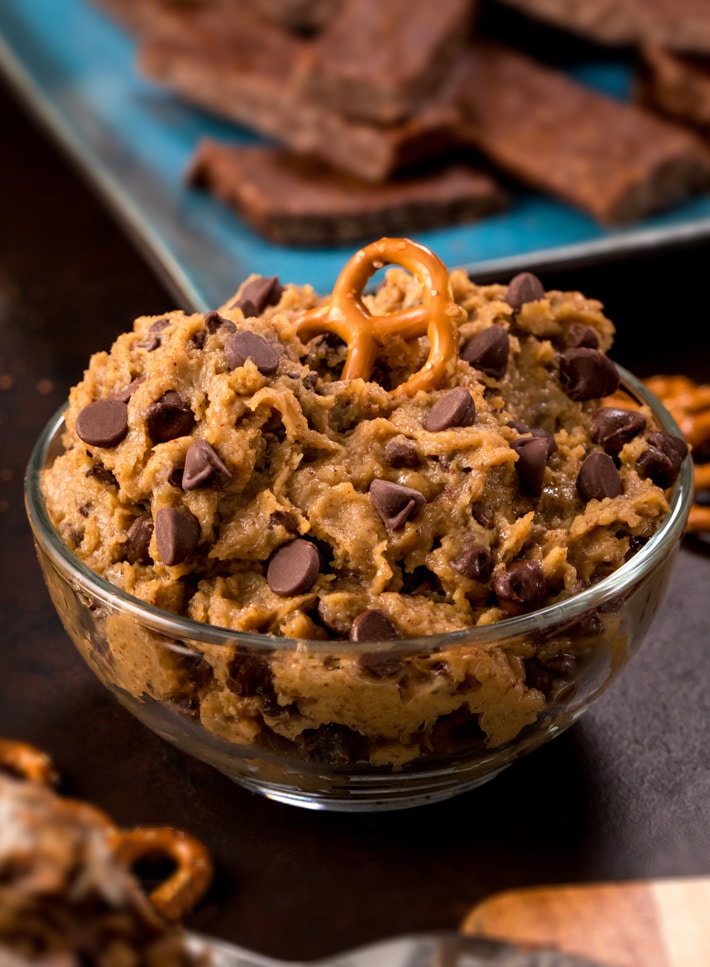 Serve it at your next potluck or barbecue, and watch it disappear!
The fluffy peanut butter dip recipe can be thrown together super quickly. So it's a fantastic idea to keep on hand for those times when you need to whip up a party dessert at the last minute.
Try dipping graham crackers, apple or banana slices, strawberries, peanut butter cups, or pretzels for a chocolate chip peanut butter pretzel dip. Or simply eat it with a spoon!
Also be sure to try this Brownie in a Mug
Watch the peanut butter recipe video above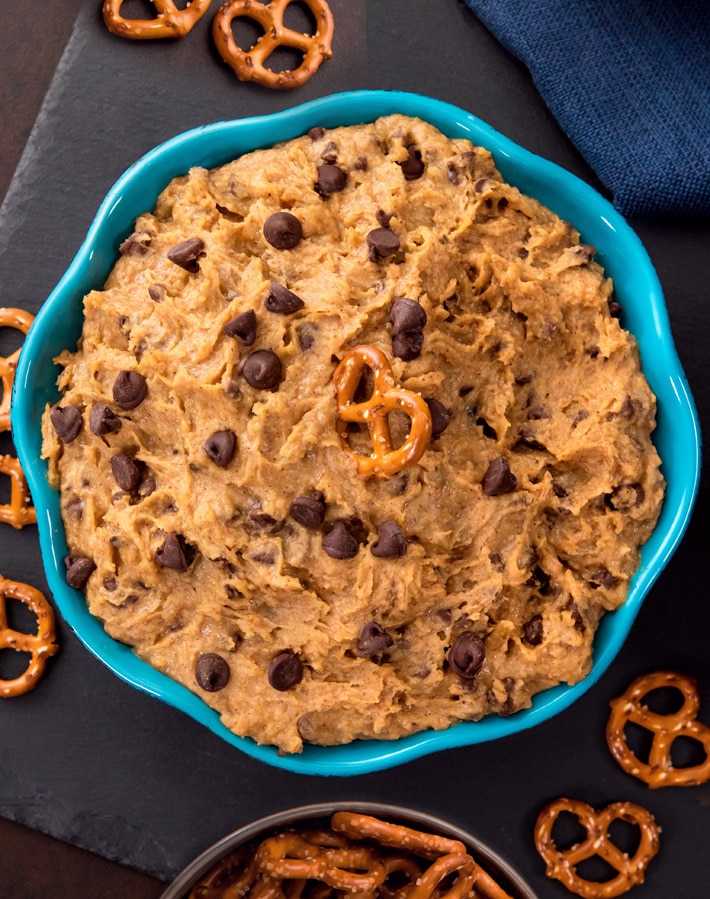 How to make the dessert dip
If you can, let the cream cheese and pb come to room temperature first, because this will make blending much easier.
Combine all of the peanut dip ingredients except the chocolate chips in a food processor or blender until completely smooth. If you don't have a food processor or blender, hand beaters work just as well.
Stir in the chocolate chips if desired, then transfer to a bowl and serve.
Leftover peanut butter? Make these Protein Cookies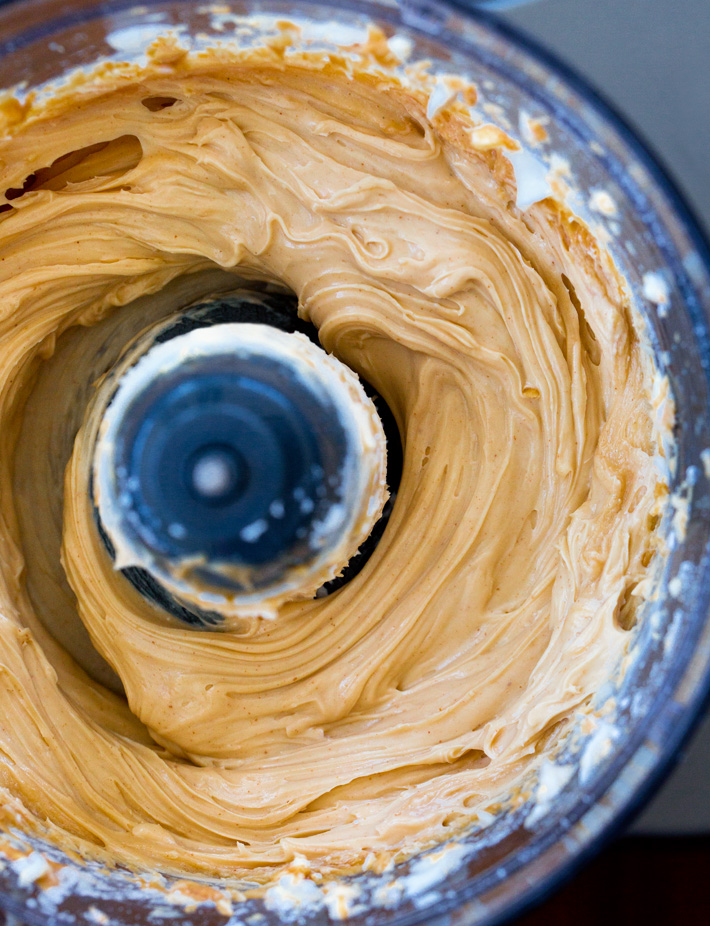 Healthy peanut butter fruit dip
If you are looking for a healthy snack dip to tide you over between meals or serve to kids as a healthy after school snack idea with protein, try this low calorie, lightened up version of the recipe:
Substitute an equal amount of plain or vanilla yogurt or Greek yogurt for the cream cheese in the recipe below. (Mashed banana also works.) Cut the salt to just a pinch. Sweeten to taste with pure maple syrup, honey, or your favorite sweetener of choice.
Feel free to blend in a shake of cinnamon, ginger, cocoa powder, or pumpkin pie spice!
If you are planning to take the dip to a potluck, barbecue, or football game watch event, I would not recommend the healthy peanut butter dip above. (For those times, go with the recipe below instead.) But it's great for a family friendly healthy snack.
For a chocolate variation, try this Chocolate Hummus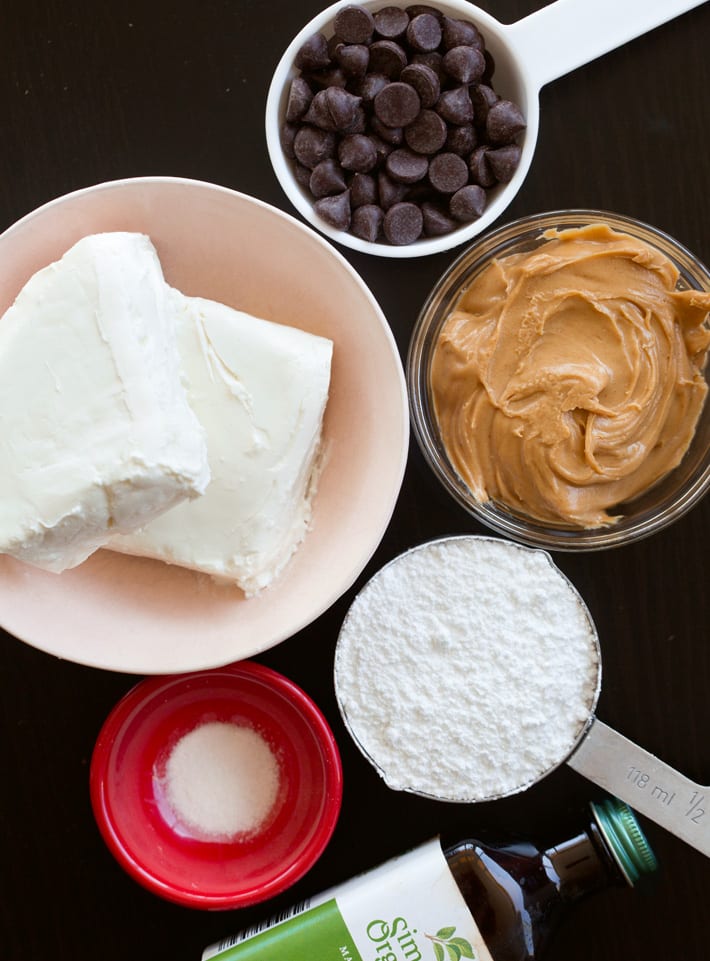 Easy peanut butter dip ingredients
To make the recipe, you will need the following:
Peanut butter, vanilla extract, cream cheese (vegan brands work too!), sweetener, optional chocolate chips, and a pinch of salt to bring out the sweetness.
The chocolate chip dessert dip can also be made with cashew butter, almond butter, macadamia nut butter, coconut butter, or regular butter or a vegan butter spread.
I have not tried a light or fat free cream cheese so cannot vouch for these substitutions.
Using crunchy or smooth peanut butter will yield a lighter color, as shown in the video. The recipe in the photos was made with almond butter.
Go with pretty much any all purpose sweetener. White, brown, or unrefined coconut sugar, honey, agave, date sugar, or powdered sugar are fine. Use erythritol or a monk fruit blend for a keto friendly sugar free dip.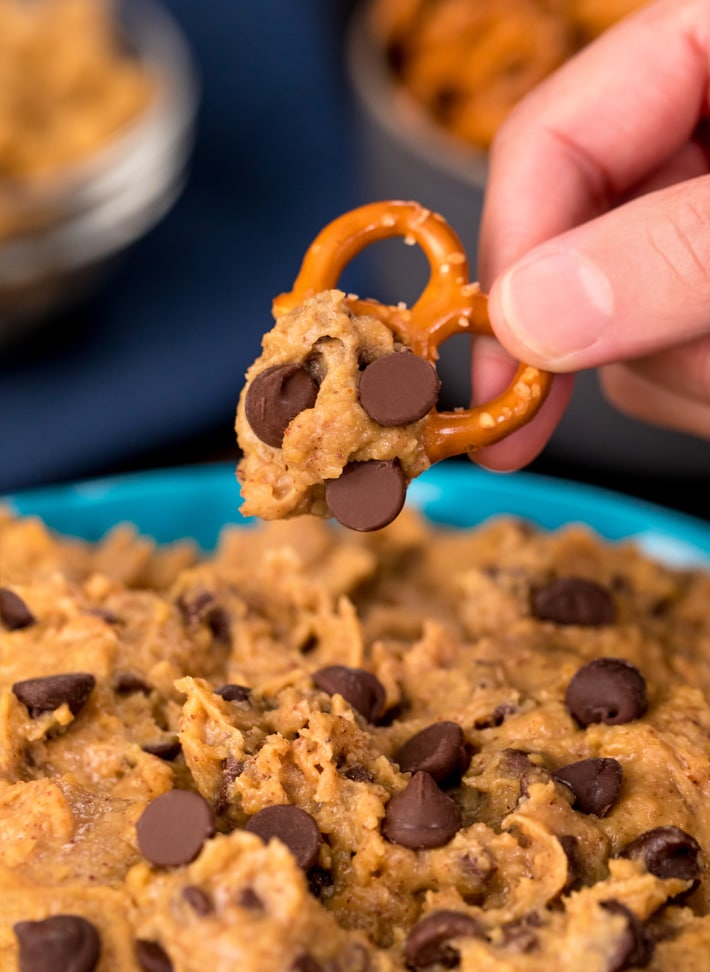 Storage instructions
It is fine to leave the peanut butter dip out for a few hours at a party or while transporting the bowl to an event.
If you happen to have anything left over after a few hours (this is a big if!), it's best to refrigerate for freshness, due to the perishable ingredients.
Store leftovers covered in an airtight container in the refrigerator for up to five days.
While you technically can freeze the dessert dip, I do not recommended it because the texture will not be as smooth and creamy after thawing.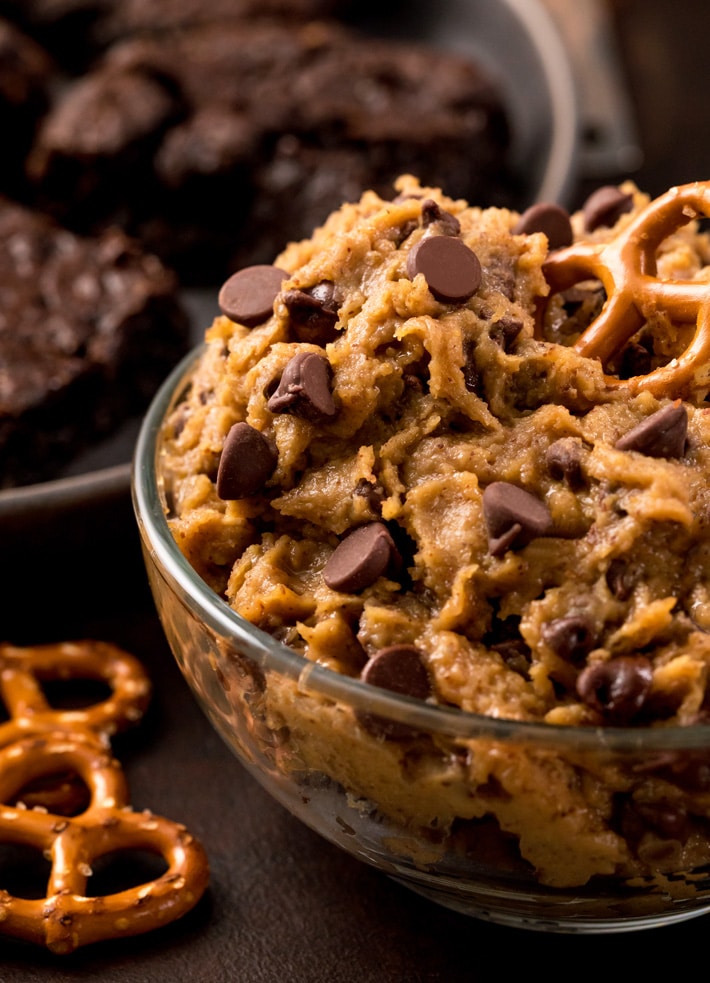 Peanut butter cheesecake dip serving suggestions
This chocolate chip peanut butter dip recipe is great with pretzels, graham crackers, sliced apples or other fruit, marshmallows, or even celery or carrot sticks.
Or spread the sweet cream cheese dessert dip on top of pancakes, toast, waffles, or sandwiched in between two Healthy Chocolate Chip Cookies.
Of course, no one says you can't eat it straight from the bowl with a spoon!
Whether served as an appetizer or dessert, the dish is a welcome addition to birthday parties, graduations, summer barbecues, book clubs, baby showers, or sleepovers.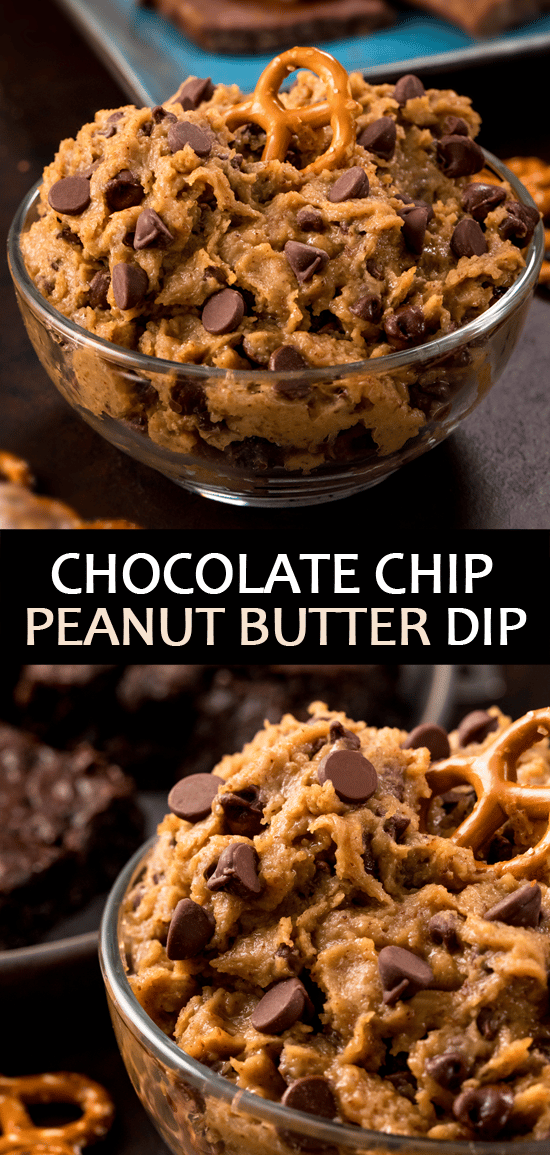 Peanut Butter Dip
This no bake sweet and creamy peanut butter dip recipe is a great party appetizer or dessert.
Instructions
Blend all ingredients except the chocolate chips until smooth and creamy, in a food processor or with beaters. (I used a Cuisinart Food Processor.) If desired, stir in the chocolate chips, then serve and enjoy. Serving suggestions are listed above. Refrigerate leftovers in a covered container for up to five days.View Nutrition Facts
Healthy Peanut Butter Snack Ideas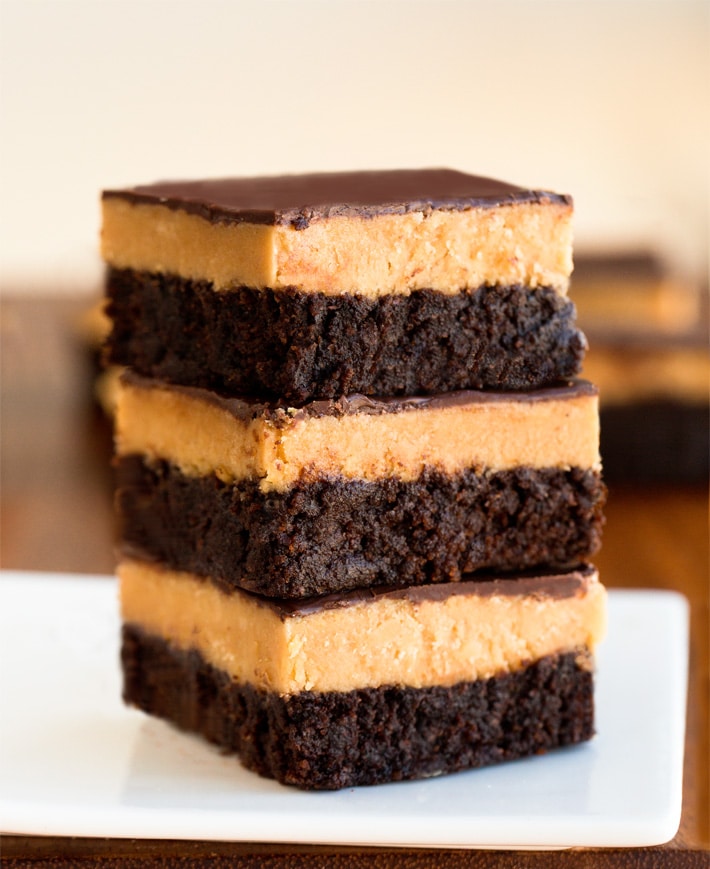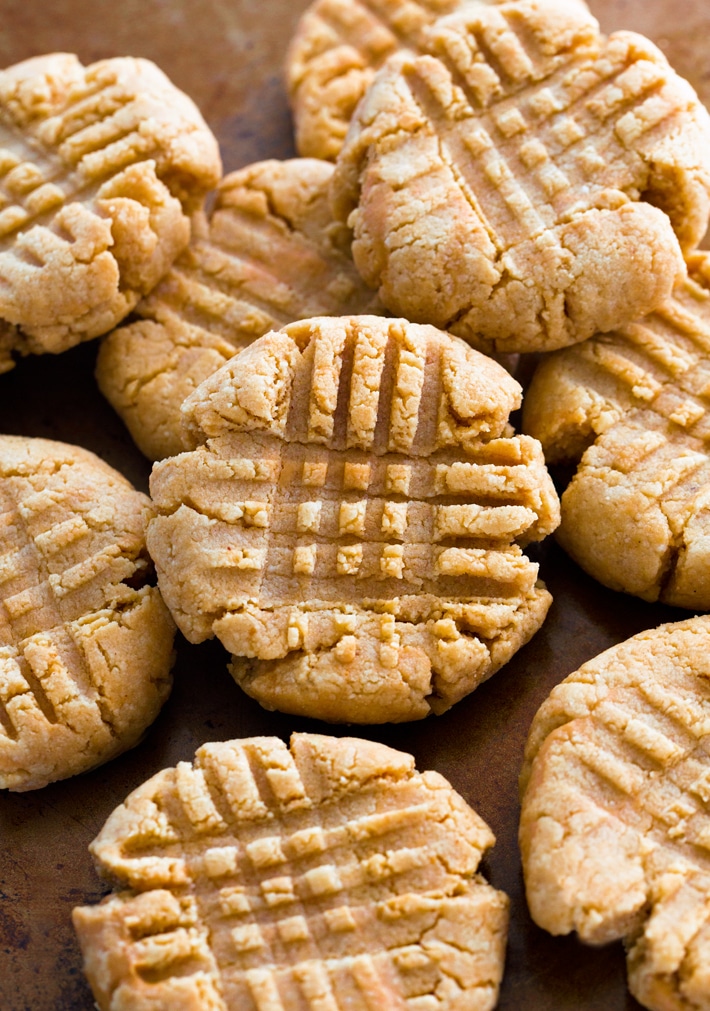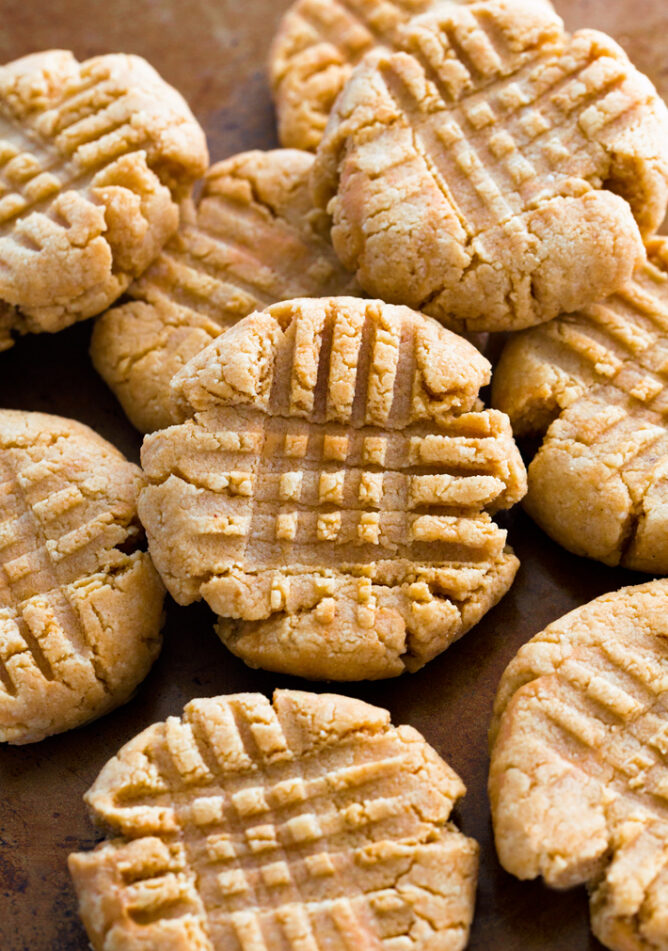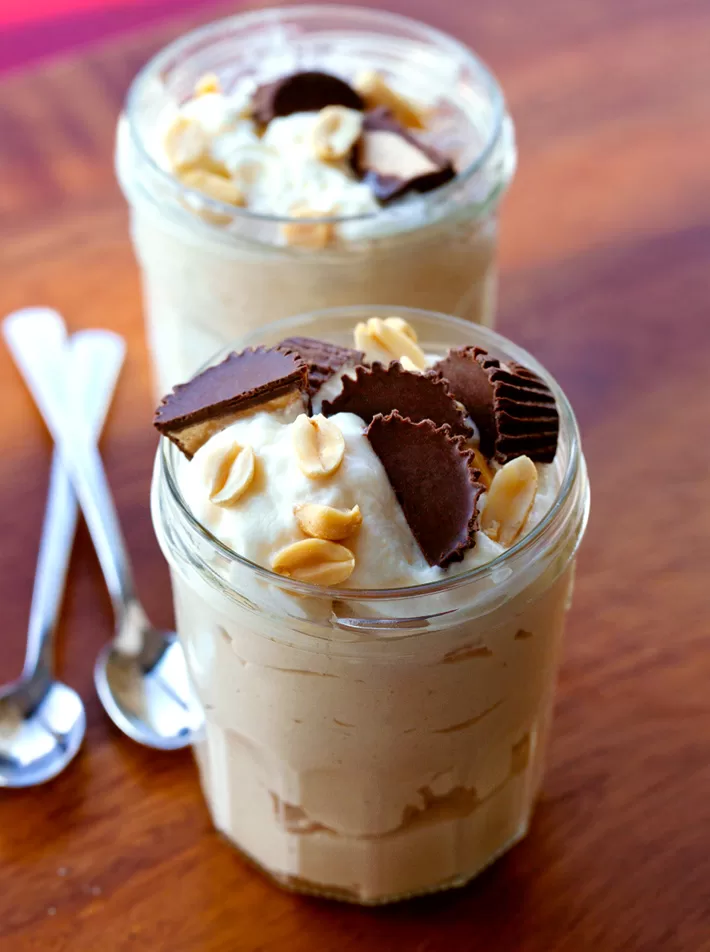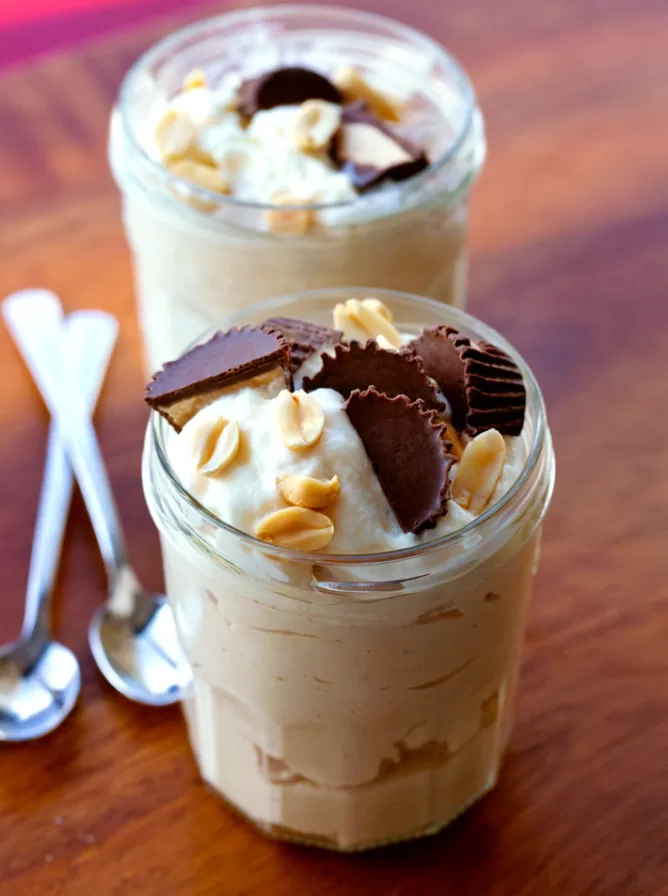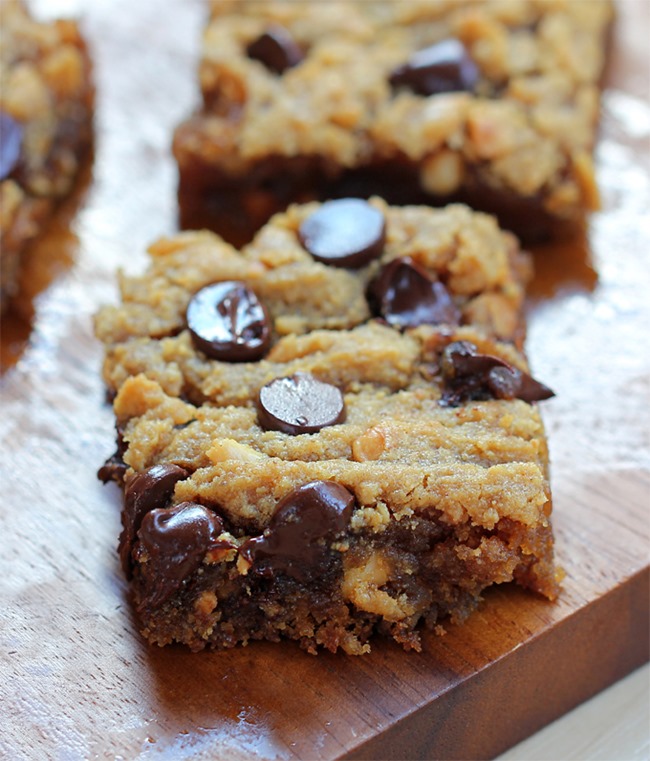 Chocolate Chip Peanut Butter Bars