Happy Saturday, Chocolate chippies!
.
I'm so glad y'all liked the idea of the Almond Butter-Pom Sandwich yesterday.
Speaking of fun ideas, I'm having a bit of a problem: There are so many recipes I want to share that when I go to my computer to write a post, I'm overwhelmed. I don't know which recipe-post to write first. What ends up happening is I'll work a little bit on one post, put it aside, work a bit on another, change my mind, start to write a third… the result is that none of them ever actually gets finished.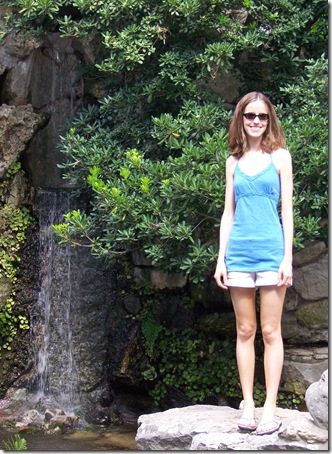 Waterfalls in zen gardens make me feel peaceful and calm. Computers are my anti-waterfall!
Below are just ten of the many recipes I've already made up but haven't published. If you could vote on the ones you'd most like to see, perhaps I'll get a better sense of which posts to write first and which to save for later.
.
Hawaiian Mango Sundae
Vegan Tortilla Soup
Reese's Peanut Butter Cups… with a twist!
Thai Curry Stew
Coconut Butter Cookies
Raw Pina Colada Pie
Polenta Casserole
Apple Raisin Breakfast Barley
Raspberry Truffles
Raw Coconut Cream Pie
See, overwhelming, right? And that's only a very few. The list in my head is much, much longer. But I don't want to completely inundate you.
.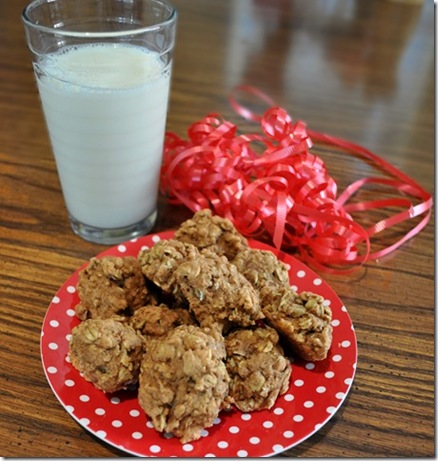 Also, I just wanted to clarify something about the Healthy Oatmeal Cookies, because I've been getting a lot of questions: if you sub all of the oil out in favor of applesauce, the cookies will be fluffier. So if you're looking for a less cake-y cookie, don't sub for all of the oil. But my friends and I thought the cake-y texture was kinda fun… like mini muffins in cookie form! 🙂
.
Please let me know:
Which of the above recipes are you most interested in?
This way I can concentrate on writing posts for those first and put the others on the back burner!
.
.