Try these buttery homemade peach bars any time you are craving a light and delicious summer dessert. They are the perfect recipe for parties and picnics!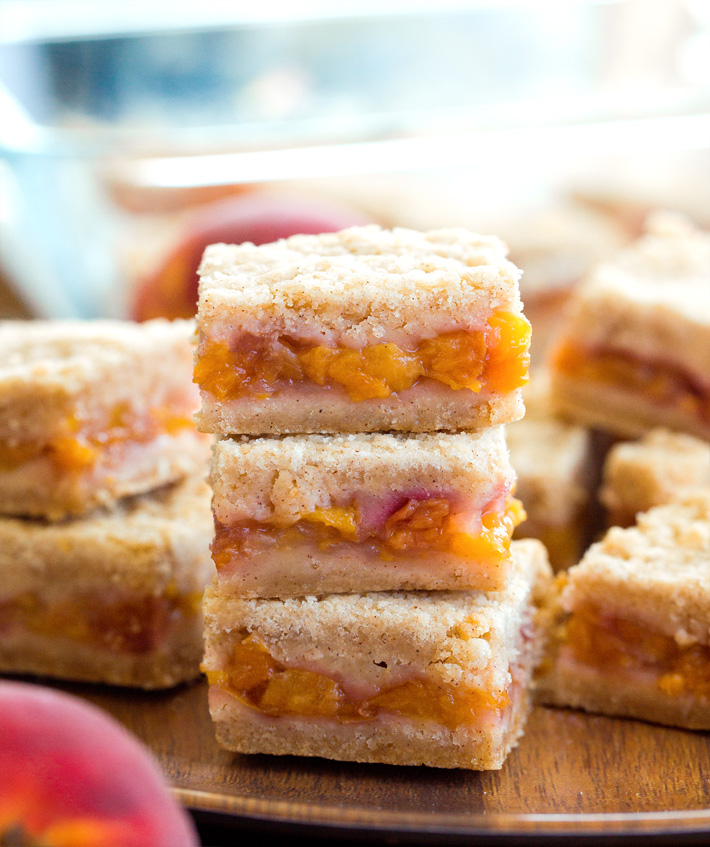 Peach crumble bars
With a sweet peach filling and crispy streusel crumb topping, it's no wonder these classic peach bars are so popular with everyone who tries them.
Do not be surprised if you receive multiple requests for the recipe!
The peach bars are one of my favorite easy dessert recipes, because they are quick to make and taste like buttery peach crumble, in the convenient form of a bar.
Also be sure to try this Healthy Banana Bread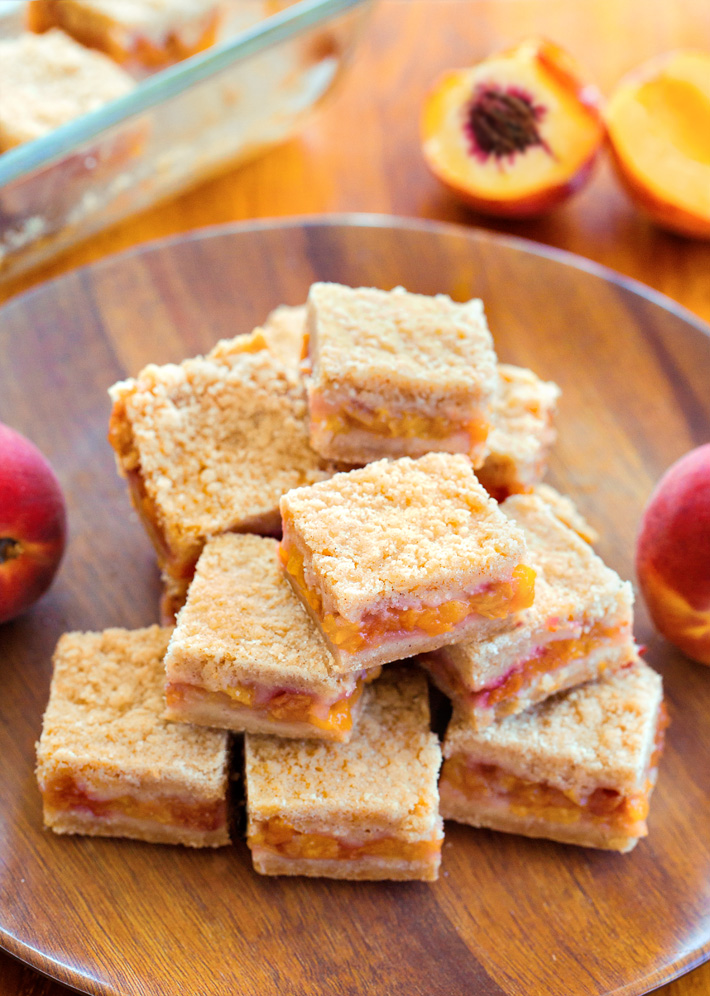 Healthy peach bar ingredients
To make the recipe, you will need flour, baking powder, cinnamon, salt, sweetener, butter or coconut oil, cornstarch or arrowroot, and diced peaches.
The bars work with white all purpose flour, spelt flour, some brands of all purpose gluten free flour, or oat flour for peach oatmeal bars. I haven't tried whole wheat flour or almond flour and recommend against coconut flour here.
For refined sugar free peach bars, choose coconut sugar, date sugar, or evaporated cane juice. Or for bars with no sugar added, you can use granulated erythritol or xylitol.
Feel free to use any neutral granulated or liquid sweetener for the peach filling. Options include pure maple syrup, honey, agave, regular sugar, brown sugar, or a stevia baking blend.
You may use butter or plant based butter, softened coconut oil, or softened almond butter in the pastry crust and crumb topping. For low fat peach cobbler bars, add three tablespoons milk of choice instead of the additional butter.
To make vegan peach bars, simply use a nondairy butter or the coconut oil option and optional dairy free milk. The bars already naturally have no eggs or heavy cream.
Using coconut oil results in a slightly more crumbly texture. And the almond butter or low fat milk options are slightly gummier. All of the variations are equally yummy.
Next on my baking list is to experiment with adding cream cheese to the filling to make peach cheesecake bars.
Use leftover peaches to top Vegan French Toast
Watch the step-by-step peach bar recipe video – above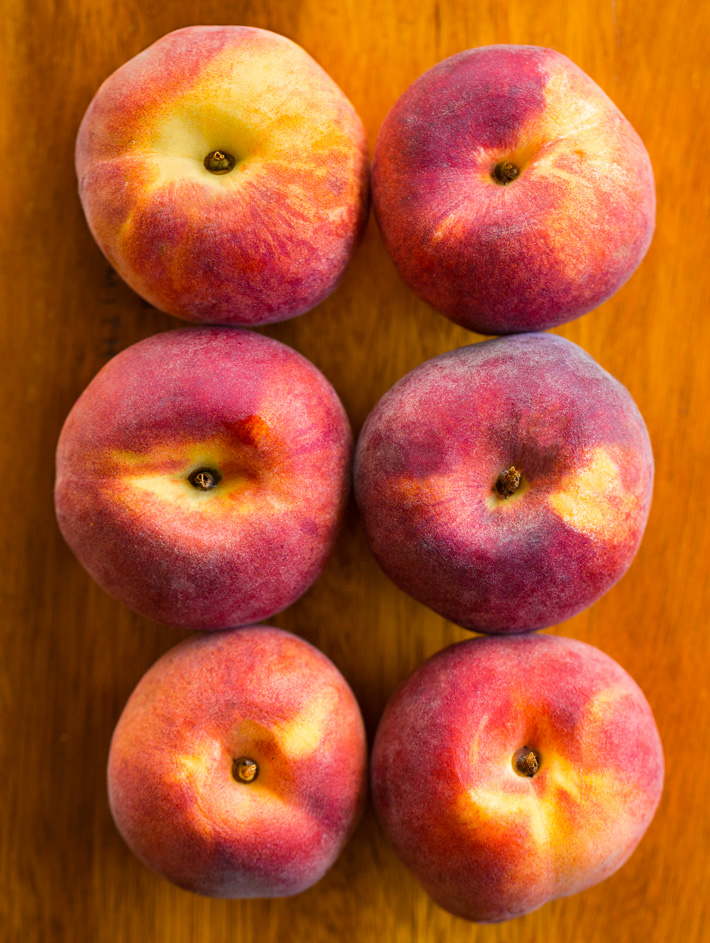 Frozen, fresh, or canned peaches
One of the best things about this simple homemade peach dessert recipe is that you can enjoy it all year long, not just during peach season.
Buy sliced fresh peaches in the summer, or canned or frozen peaches when the fruit is not in season. It is entirely your choice whether to use yellow or white peaches and whether to peel them or leave the fruit unpeeled.
For peach bars made with canned peaches, start by draining the sliced peaches. Pat off excess moisture with a paper towel. Then they are ready to use in the recipe.
If you go with frozen fruit, thaw the slices first. Blot away any leftover ice with paper towels so the finished peach bars do not turn out soggy.
You can also change up the flavor of these summer dessert bars by substituting fresh or frozen strawberries, cherries, mango, raspberries, or blackberries for some or all of the peaches. Blueberry peach pie bars? Yes, please!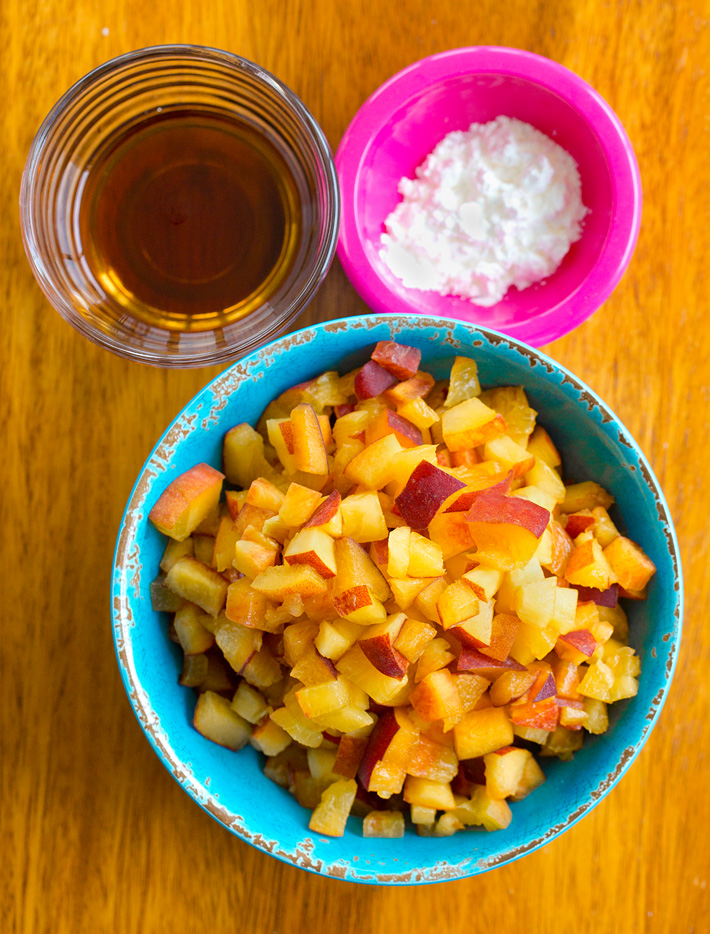 How to make the peach bars
Preheat your oven to 350 degrees Fahrenheit. Line an eight inch square baking pan with parchment paper, or grease it very well. Set the pan aside.
Stir the cinnamon, flour, salt, sugar, and baking powder in a large mixing bowl. If using unsalted butter, or for the coconut oil version, add an additional fourth teaspoon salt.
Cut in the butter or oil and optional milk with a pastry cutter, wire whisk, or fork. You can also pulse the ingredients in a food processor for a quick and easy option.
Continue breaking up the dough until small, even crumbles form.
Press half the pastry dough very firmly into the bottom of the prepared pan to form a crust, reserving the remaining dough.
Toss the chopped peaches with the cornstarch and two tablespoons of sweetener in a new bowl. Spread this peach pie filling over the crust in the baking pan.
Sprinkle the reserved dough evenly over top. Press the streusel topping down firmly.
Place the pan on the center rack of the oven, and bake for fifty minutes. The peaches will be bubbly and caramelized.
Let the recipe cool before slicing into bars, because it will firm up as it cools.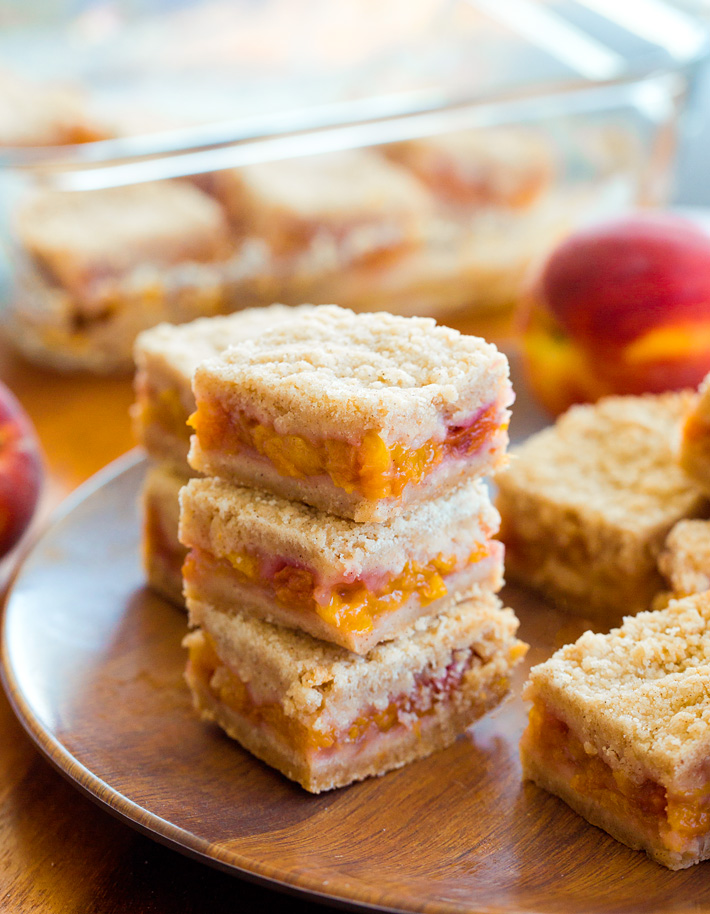 Tips for using a food scale
If you like measuring baked goods in grams instead of the cups and tablespoons listed in the recipe box below, here are the gram measurements to use:
200 grams of flour, 2 grams of ground cinnamon, 130 grams of sugar, 150 grams of butter or coconut oil, 45 grams milk of choice or additional fat source, 360 grams of diced peaches (peeled or unpeeled), 6 grams of cornstarch, and 30 grams sweetener.
Do not forget to add the salt and baking powder, whose measurements are too small to measure on a food scale.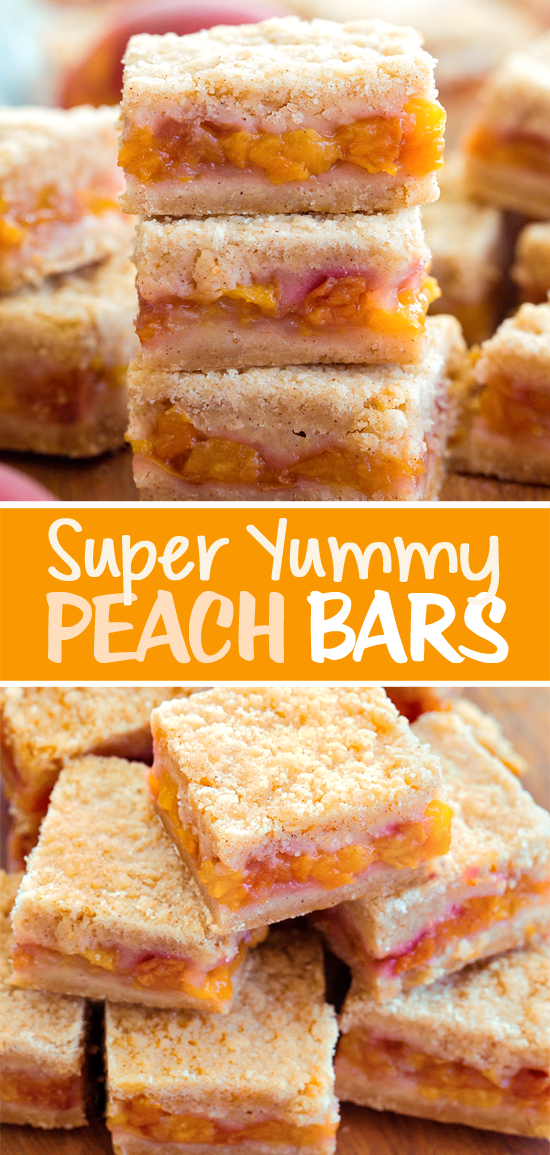 The recipe was adapted from my Apple Crumble Bars and this Peach Crisp.
Peach Bars
Try these buttery homemade peach bars any time you are craving a light and delicious summer dessert recipe.
Ingredients
1

2/3 cup

spelt, white, or oat flour

1

tsp

cinnamon

3/4

tsp

baking powder

1/4

tsp

salt

2/3

cup

sugar, unrefined if desired

3/4

cup

butter, coconut oil, or almond butter

3

tbsp

milk of choice or additional butter

2

1/2 cups

diced peaches

(360g)

1

tbsp

cornstarch or arrowroot

2

tbsp

pure maple syrup, or sweetener of choice
Instructions
Preheat your oven to 350 F. Stir the first five ingredients. Cut in the butter or stir in the oil. (If using oil or unsalted butter, add an additional 1/4 tsp salt.) Press about two thirds of the dough very firmly into the bottom of an 8-inch pan lined with parchment paper. Toss the peaches with the cornstarch and liquid sweetener. Spread over the crust. Sprinkle the remaining dough evenly over top, and press down firmly. Bake 50 minutes. Let cool before slicing into bars.

The coconut oil version will be more crumbly, so I recommend chilling the peach bars before cutting, for cleaner slices.

View Nutrition Facts
More Healthy Fruit Desserts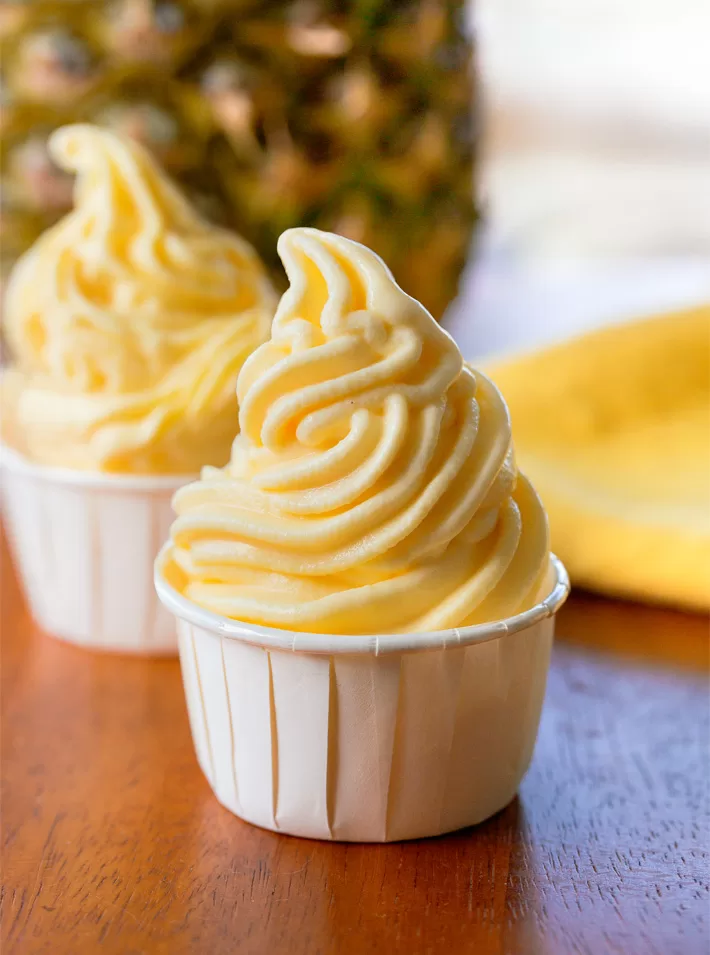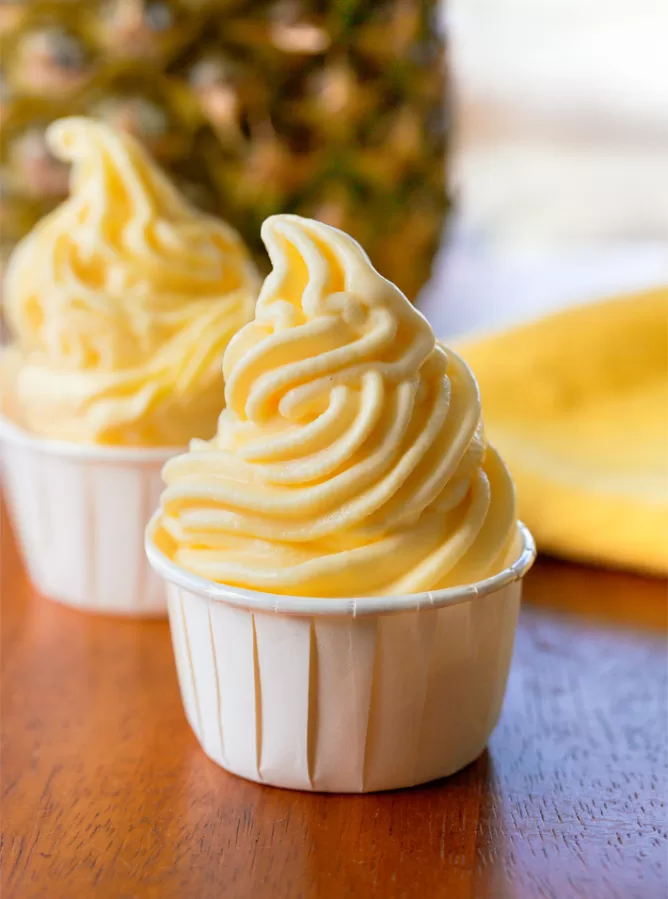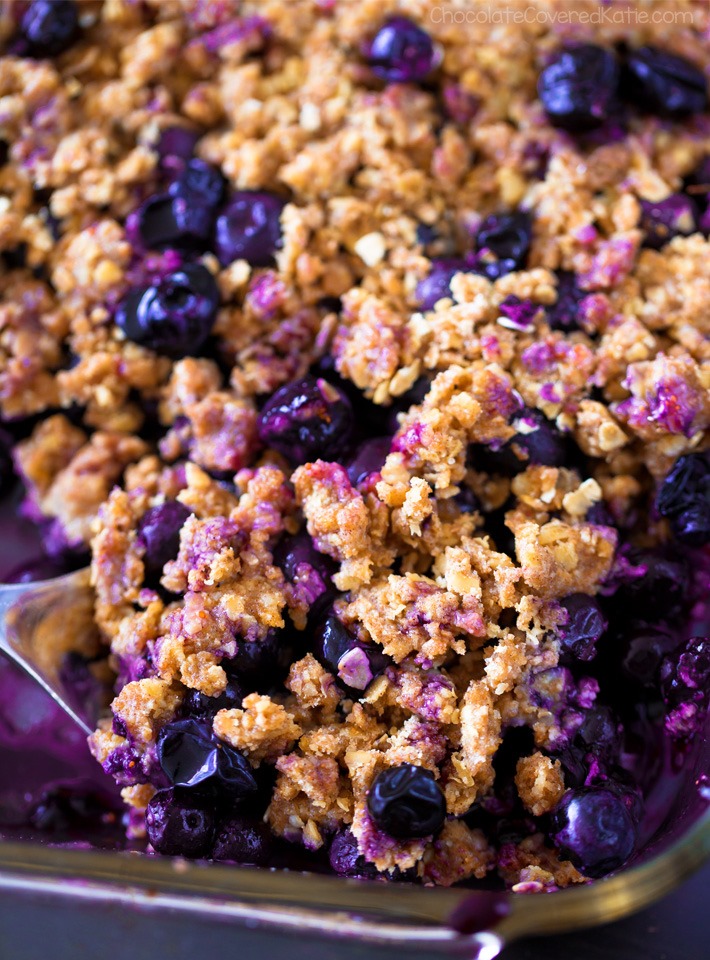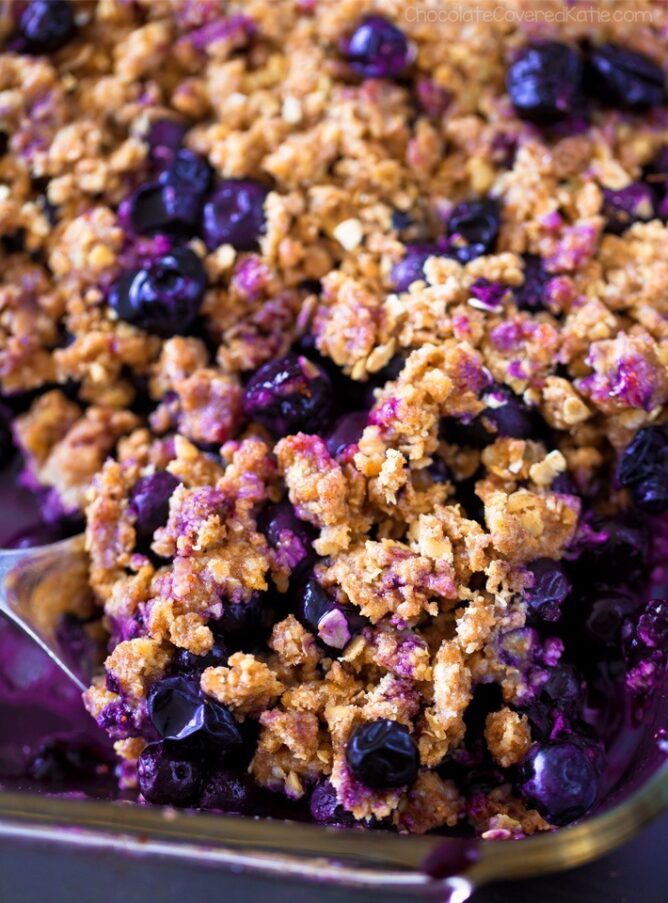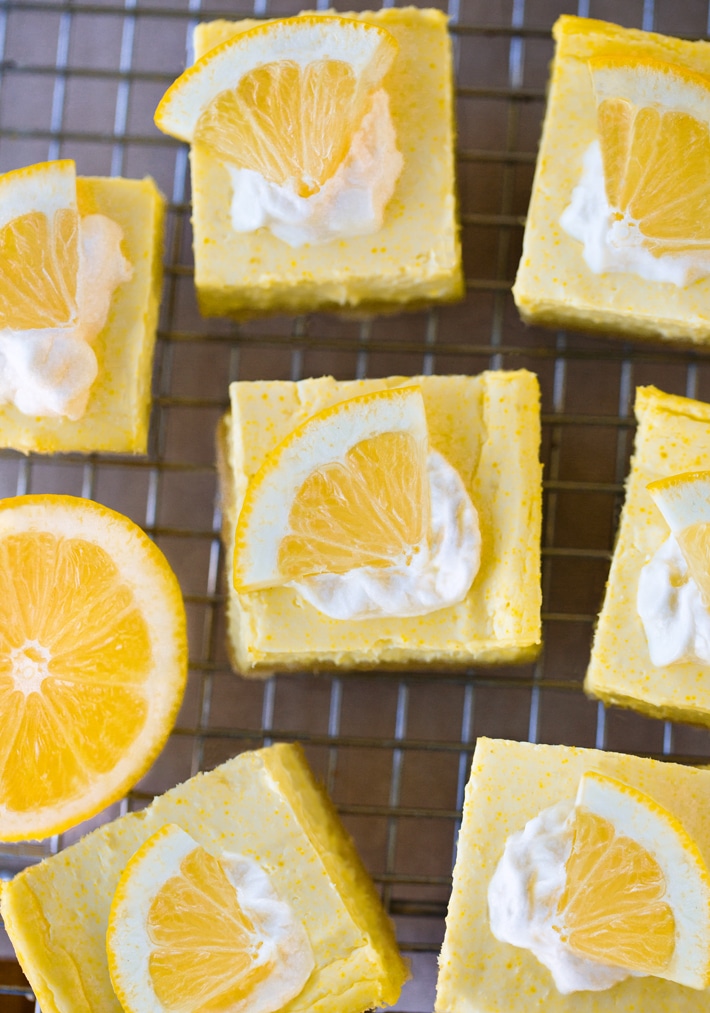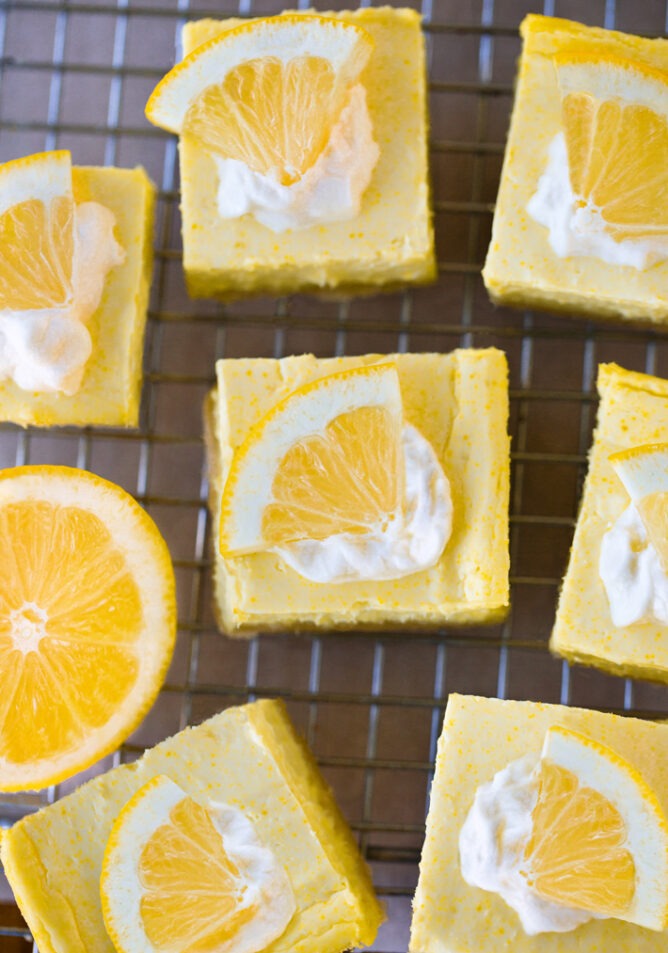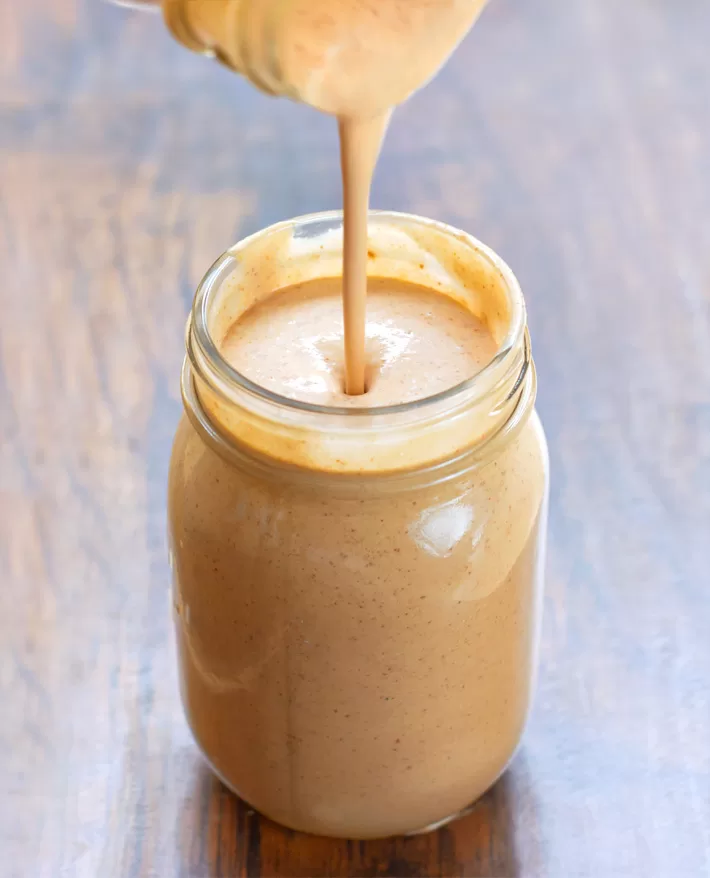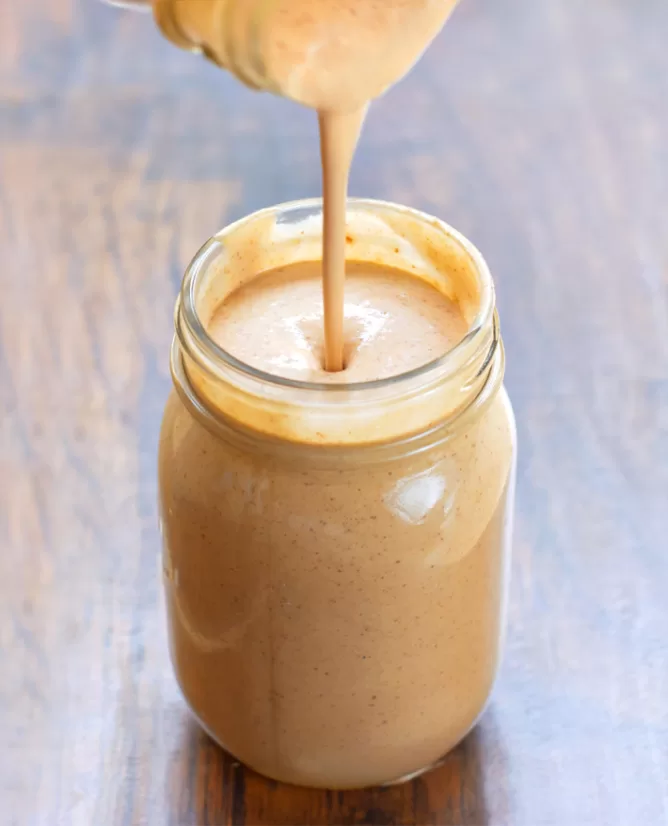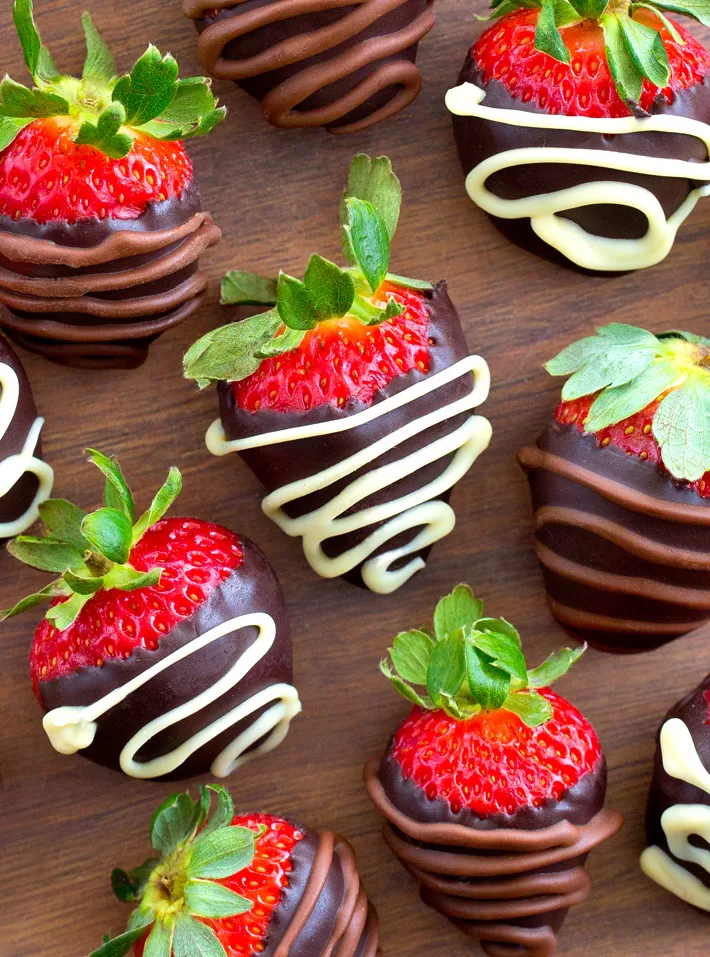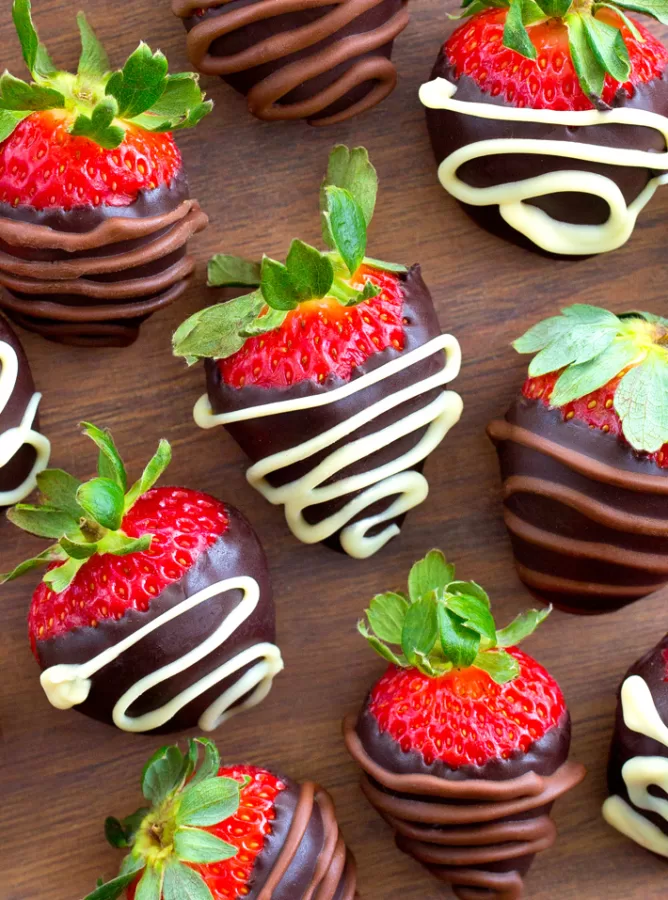 Chocolate Covered Strawberries