Light and luxurious strawberry frosting shots – with just a few healthy ingredients!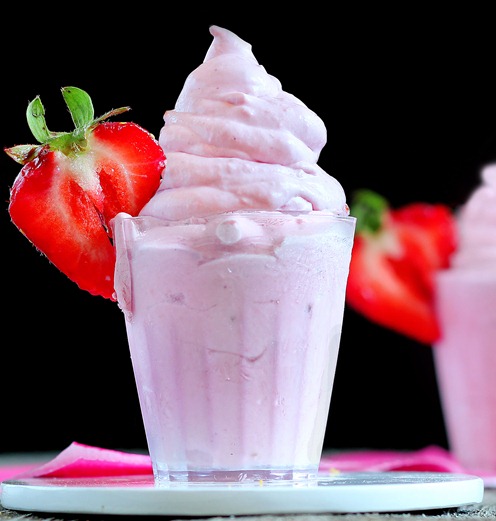 It's a strawberry skyscraper!
I do not have a green thumb. Seriously, I actually managed to kill a cactus once. And most of the fruits or vegetables I plant either end up dead or devoured by some greedy lawn creatures. (Darn squirrels!)
So this year I was excited—and surprised—when the strawberries I'd planted actually grew. With some of the freshly-picked berries, I made strawberry-lemonade pie. If I don't put the recipe in my cookbook, I'll be sure to post it on the blog later this summer.
I also made multiple batches of my favorite Strawberry Shortcake Pancakes.
Then the rest of the strawberries were transformed into the strawberry mousse skyscrapers pictured above. Of course, I ate some berries plain, straight off the plant. Didn't fancy leaving any for those pesky squirrels. I'm still mad about the cantaloupe they usurped from me last year!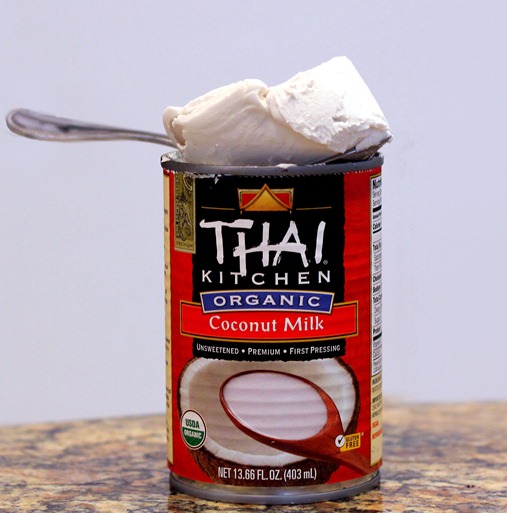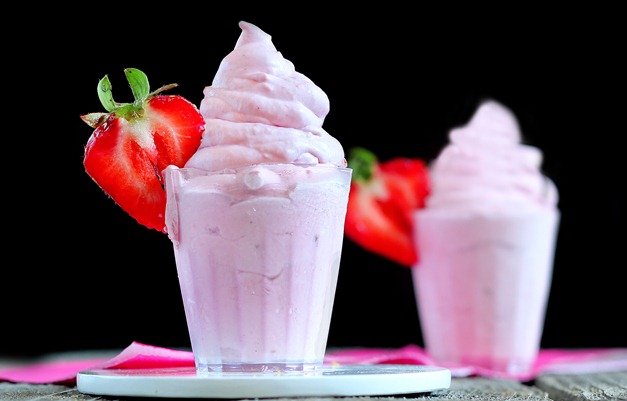 Strawberry Frosting Shots
(or strawberry mousse)
1 13.5oz can full-fat coconut milk
1-2 fresh strawberries
1/4 tsp pure vanilla extract
pinch pure stevia, or 2 tbsp powdered sugar
tiny pinch salt
Open the coconut milk, and if it isn't yet as thick as in the above photo, leave the can (or transfer to a bowl) uncovered in the fridge overnight. Don't shake the can before opening. It should get very, very thick. If it doesn't, you've gotten a bad can that won't work for the recipe. I highly recommend Thai Kitchen Organic, or use Coconut Cream instead, for a no-fail option. Once thick, transfer just the thick part to a bowl – leave out the watery bit at the bottom of the can – and blend with all other ingredients. Use fewer strawberries for a thicker mousse. Stored uncovered in the fridge, the mixture gets even thicker.
More Healthy Frosting Recipes: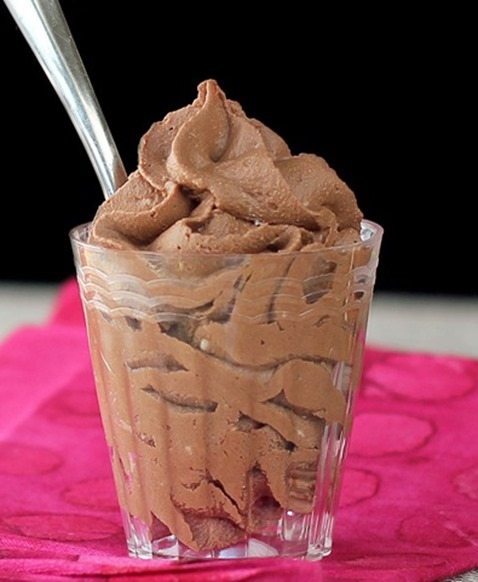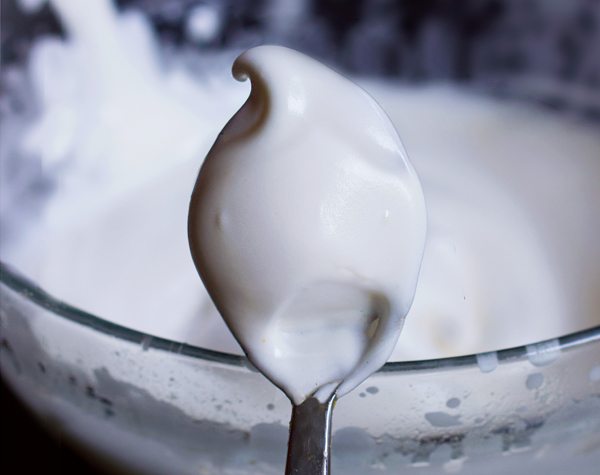 Vegan Marshmallow Fluff – 2 ingredients