Homemade Snowball Cookies!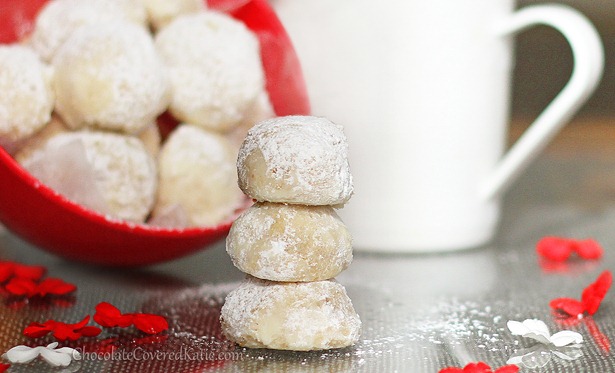 I know it's past Christmas… But if you are anything like me, this doesn't mean you've stopped eating the holiday cookies.
I've made five more batches this past week!
After all, what better way is there to ring in the new year than by stuffing one's face with cookies?
Champagne is so overrated.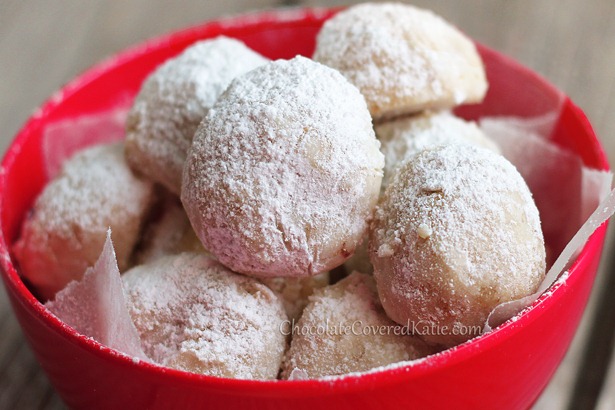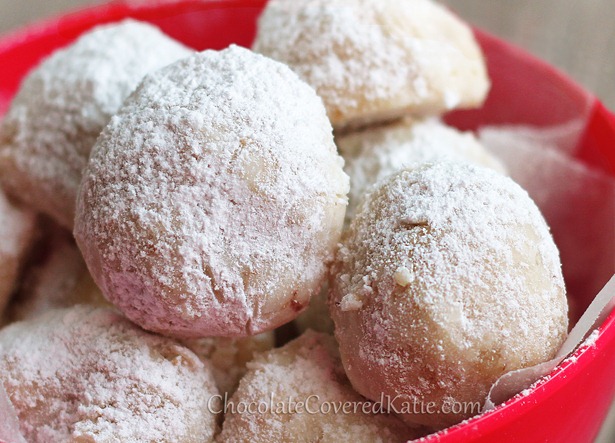 Chances are, you've tried these popular snowball cookies–also known as Mexican Wedding Cookies, Russian Tea Cakes, Butterballs, or Polvorones–at least once before in your life.
Chances are, you've witnessed first-hand their alluring "melt in your mouth" charm.
Like many families, mine makes these cookies every year during the holidays. When I gave up eating dairy ten years ago, I veganized my grandmother's version; and this year I changed her recipe further by testing it with whole-wheat-pastry flour.
Happily, the healthier whole-grain cookies turned out just as alluringly buttery as the originals.
Edit: This post was written and all ready to publish when I discovered I'd actually posted my grandmother's recipe once before, 4 years ago!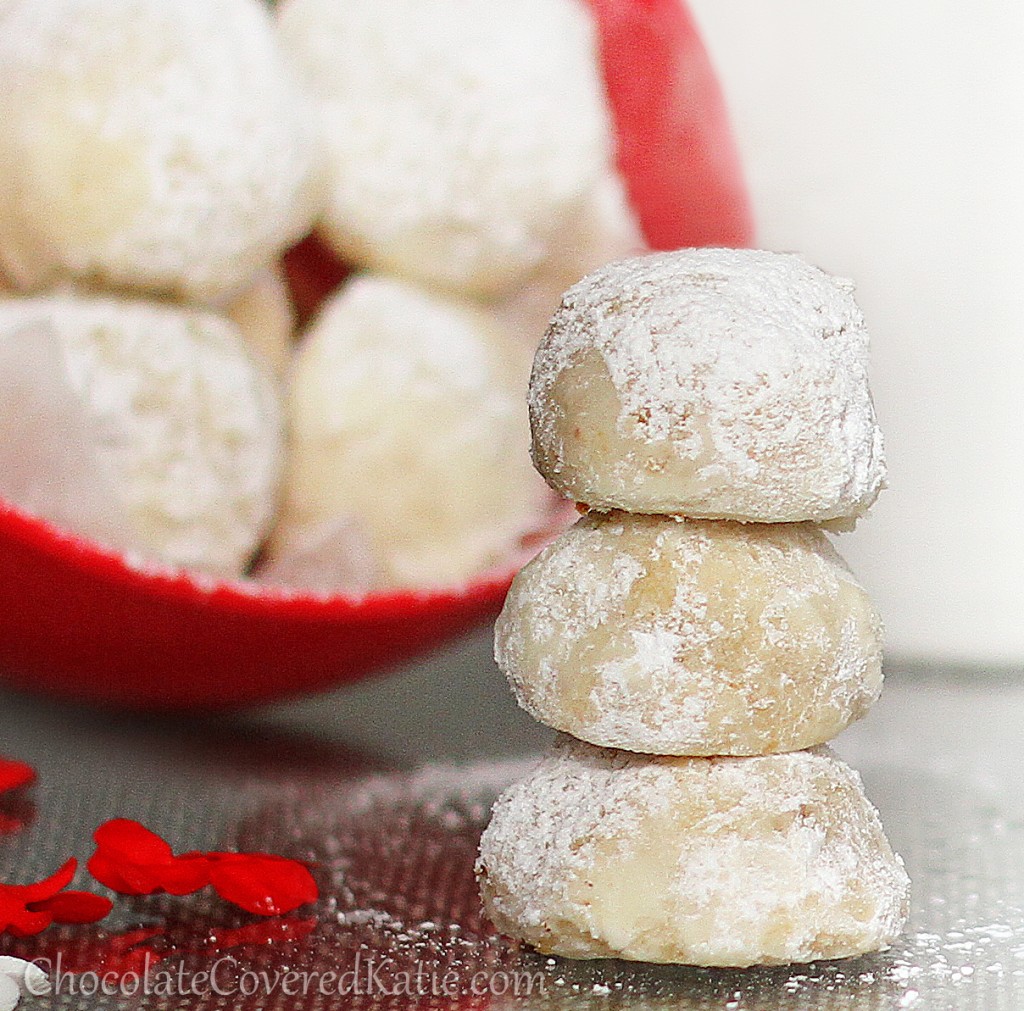 Snowball Cookies
(or Mexican Wedding Cookies)
2 cups ww pastry or white flour (readers say Bob's gf flour works for this recipe)
1/2 cup finely chopped walnuts (A commenter says almonds work)
1 cup buttery spread, such as Earth Balance or Spectrum (both of which are non-hydrogenated. I wouldn't recommend subbing a low-fat spread, as you need the fat for optimum texture and taste)
1/2 cup powdered sugar (If anyone tries using my sugar free powdered sugar, report back with results!)
optional: more powdered sugar, for rolling
Preheat the oven to 325 degrees. Combine the buttery spread with the powdered sugar, and beat in a medium bowl or stand mixer. Stir together the flour and nuts in a separate bowl. Then mix all ingredients together to form a dough. Shape into balls, place on a cookie sheet, and bake for 20 to 25 minutes until lightly browned. Ready an extra bowl of powdered sugar, and roll the warm cookies in this bowl to coat. Cool on a wire rack. The recipe makes about 40-50 cookies, depending on how big you roll them.
What's your New Year's resolution this year?
In past years, I haven't really made New Year's resolutions because I like making changes when the need arises (as opposed to waiting until January 1st). But 2013 is going to be a busy year, so for once figured it might be a good idea to at least write down my plans and goals for the year, just for the sake of organization… which could be my New Year's resolution in itself: get more organized!
Link Of The Day: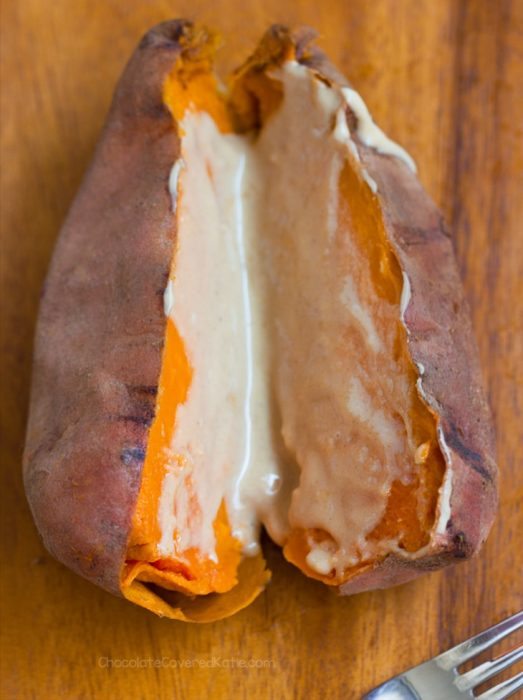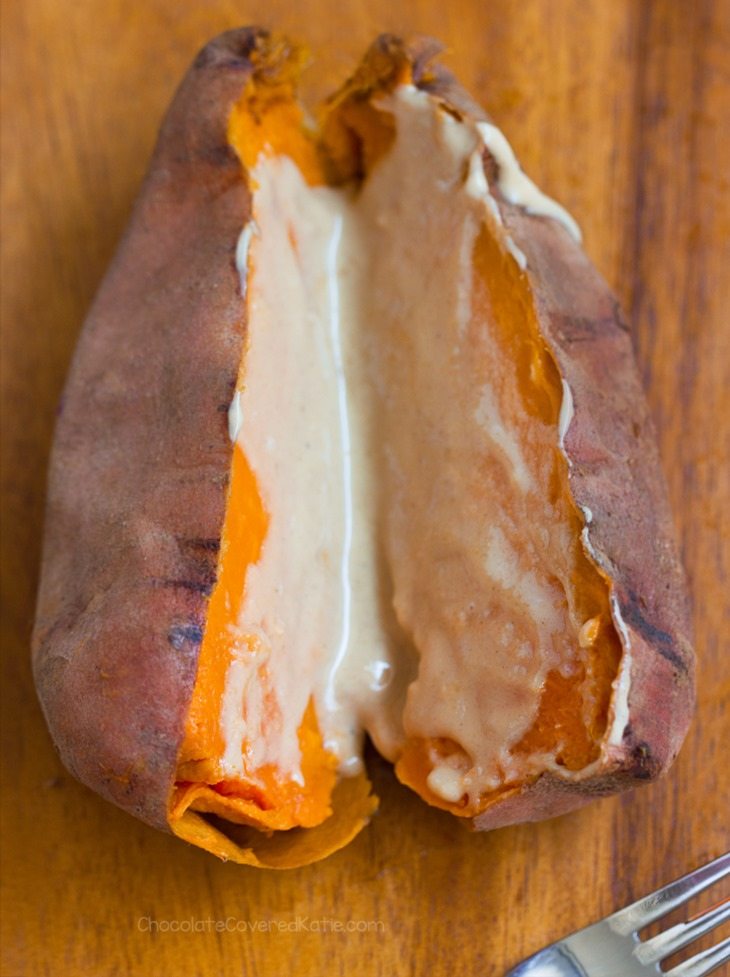 How To Cook Sweet Potatoes –  The 3 must-try tricks! (Seriously.)