More Boobies!!
Remember our fun Boobies Discussion?
Leave it to Victoria's Secret to glamorize bras. No longer must women choose between black and white. They can buy blue. Or red. Or pink polka dot. If you happen to be filthy rich, you can even purchase their Fantasy Bra. It's only 15 million dollars.
What Victoria's Secret did for bras, I am doing for chocolate.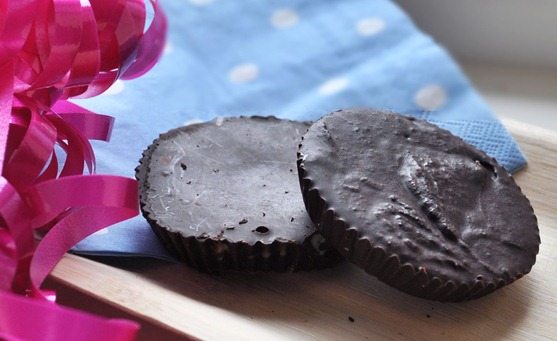 For our girls-only party, I made 32-C Chocolate Cups
…with raspberry filling in place of the coconut.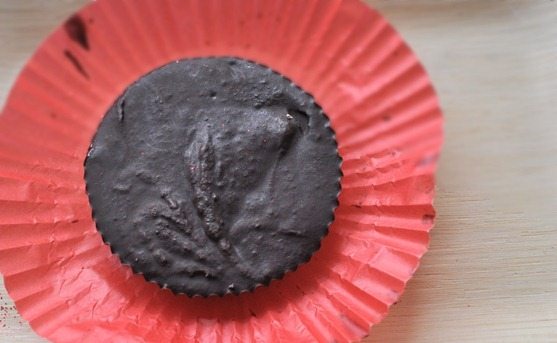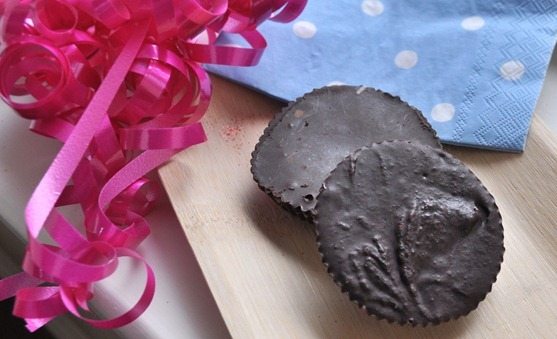 Victoria's Secret Chocolate Cups
Chocolate Bar (I used PMS Chocolate)
Raspberry Jam OR smashed raspberries
Optional: You can add sweetener, if you use a 100% chocolate bar
Cupcake liners (Or just use a container)
Melt your chocolate, or make up a batch of PMS Chocolate.
Then scoop about a tablespoon of the melted chocolate (15g) into each cupcake liner, or spread it into the container. Scoop some jam or smashed berries on top, then add another layer of chocolate. (Or, for a lazier version, just stir the jam/berries into the chocolate and forget about the layering.) Stick the liners in the freezer or fridge to harden.
Click for a Step-by-Step Photo Tutorial.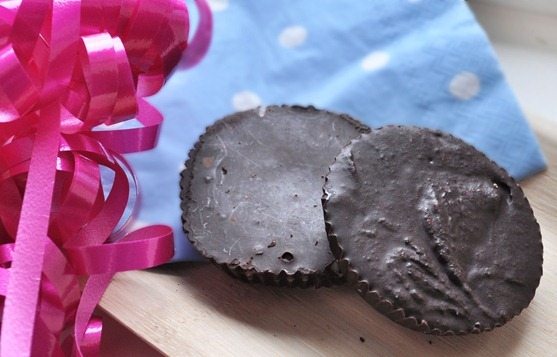 Favorite Chick Flicks?
And what are your favorite things to do with girl friends?

Last night's "girls-only" party was so much fun. (Not surprising, given dessert!) Obviously, there was nail painting, and obviously there was wine. For dinner, the girls ordered Chinese take-out, and I blended in with a Chinese-ish stir fry. We had an indoor picnic, then played "Would you Rather" (Sample question: Would you rather have breast implants made of Nerf or Play-Doh?) and watched Miss Congeniality.
Question for all the male readers (I know you're out there!): Have you ever been forced to sit through a chick flick? Or girls, have you ever forced your guy friends (or dads) to sit through one? I made an ex-boyfriend watch Bridget Jones's Diary once, and I'm convinced he secretly liked it. Every time we got together after that, he'd ask, "So, do you wanna watch that dumb, girly movie again?"
Speaking of guys, want to see my Valentine? He's a Hottie!