Soft and healthy blueberry oatmeal bars, filled with fresh summer blueberries.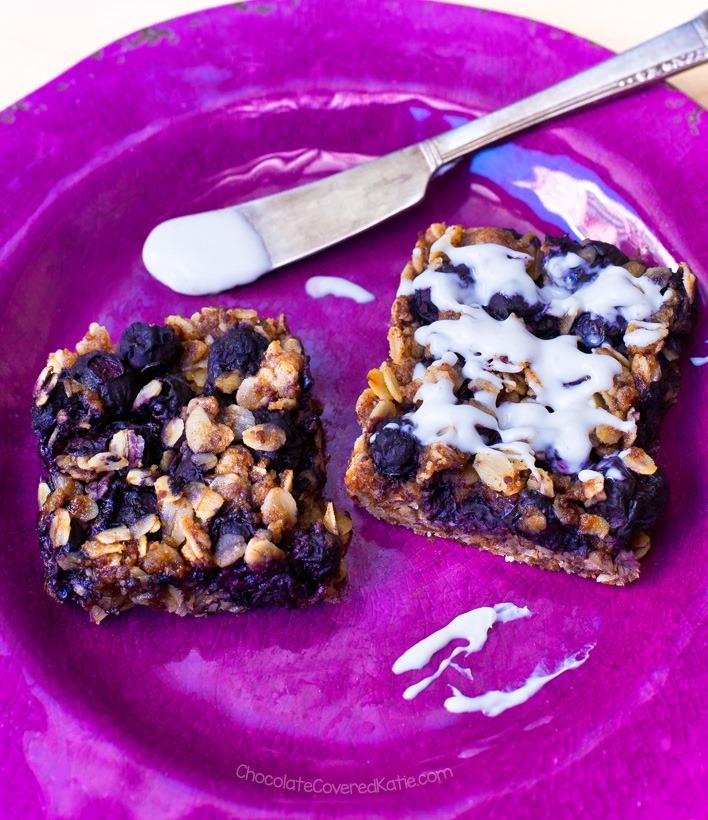 These whole-grain blueberry oatmeal bars are a deliciously healthy breakfast or snack.
They're easy to make, great for picnics or barbecues (hello, Fourth of July!), and the recipe is totally vegan – NO eggs or butter required.
Plus, the wholesome snack bars have less than 1/4th the amount of sugar called for in most traditional blueberry bar recipes.
I really have no idea why traditional recipes call for so much added sugar. Blueberries are perfectly sweet on their own, and all that extra sugar—often a shocking 1 1/2 cups or more packed into an 8×8 pan—is completely unnecessary.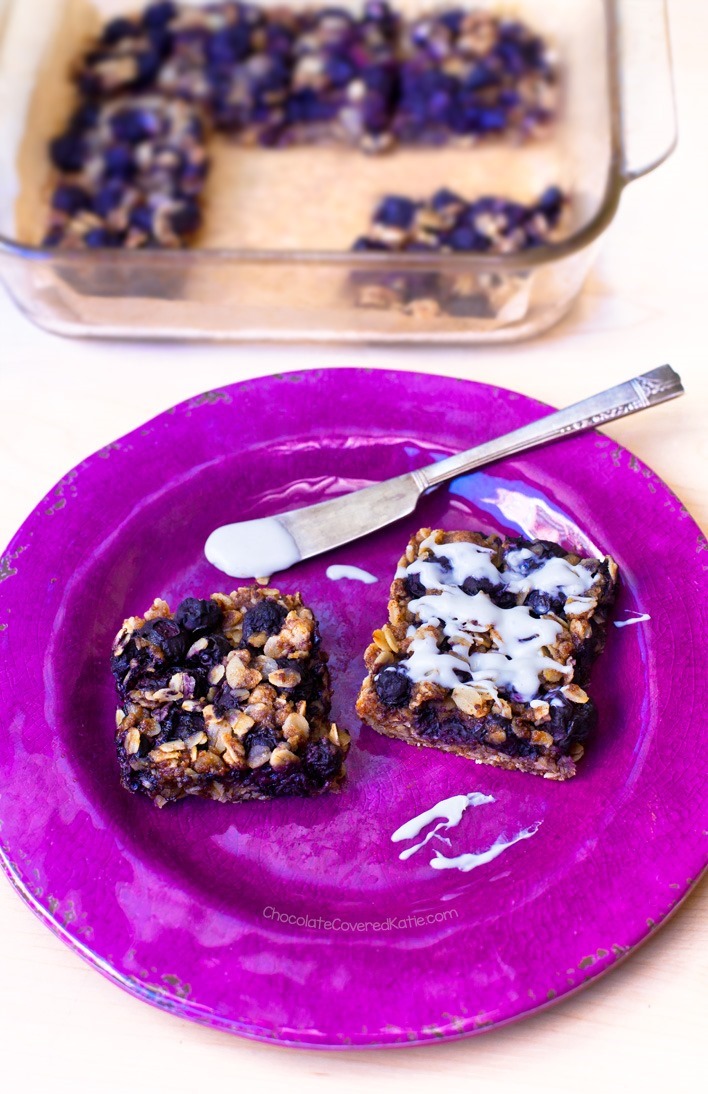 Cut them into bars or squares, and serve either plain or topped with coconut butter if you'd like.
See the following easy tutorial for How To Make Coconut Butter.
Both fresh and frozen blueberries work here; just be sure to thaw the berries first if using frozen. And yes, other berries will work as well if you want to change up the flavor. These were actually adapted from a recipe for strawberry oatmeal bars that I posted a few months ago. After I published the recipe, so many of you wrote in to ask if they could be made into blueberry bars that I decided the blueberry version needed its own post.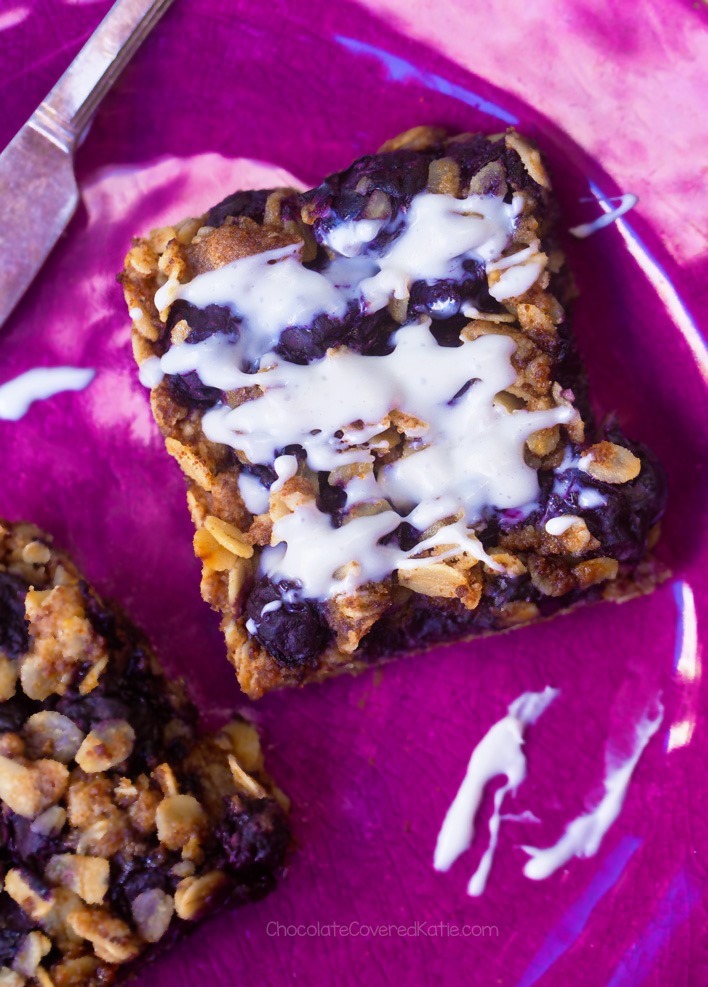 Honestly, I also wanted to do the blueberry version in a new post because I loved how beautiful the bars looked with the coconut butter and really, really wanted to take pictures!


Homemade Blueberry Oatmeal Bars!
These soft and healthy blueberry oatmeal bars are great for breakfast or snack.
Ingredients
1

cup

quick oats

1/2

cup

spelt,

white, or oat flour

1/4

tsp

salt

1/4

tsp

baking powder

optional 1/4 tsp cinnamon

1/3

cup

sugar,

unrefined if desired

1/3

cup

oil

2

cups

fresh or frozen thawed blueberries

1 1/2

tsp

cornstarch or arrowroot

1

tbsp

sweetener of choice,

or pinch uncut stevia
Instructions
Preheat the oven to 350 F. Line an 8×8 pan with parchment. In a large bowl, stir together the oats, flour, salt, baking powder, sugar, and optional cinnamon. Stir in the oil, then very firmly press 2/3 of the dough into the prepared pan, reserving the remaining dough. In a separate bowl, stir blueberries, starch, and 1 tbsp sweetener. Press this mixture on top of the dough in the pan, then sprinkle the remaining dough on top. Press down very firmly again. Bake 35 minutes on the center rack. Let cool, then refrigerate at least 1 hour before cutting, as they firm up considerably. Eat plain, or top with melted coconut butter, frosting, or a basic powdered sugar glaze.View Nutrition Facts
.
More Healthy Blueberry Recipes: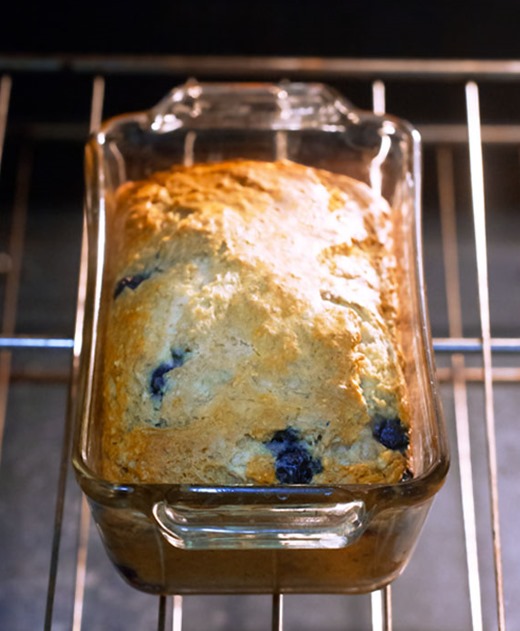 .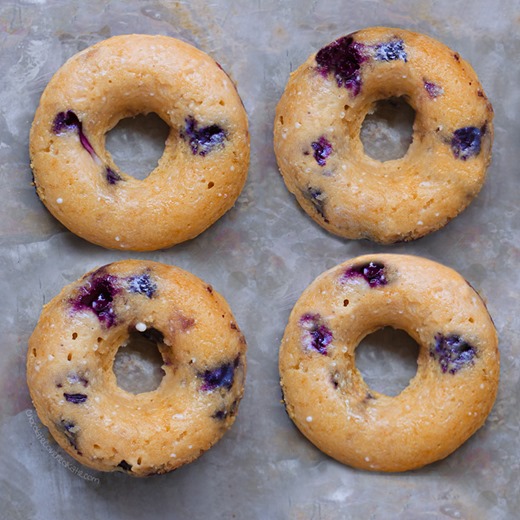 .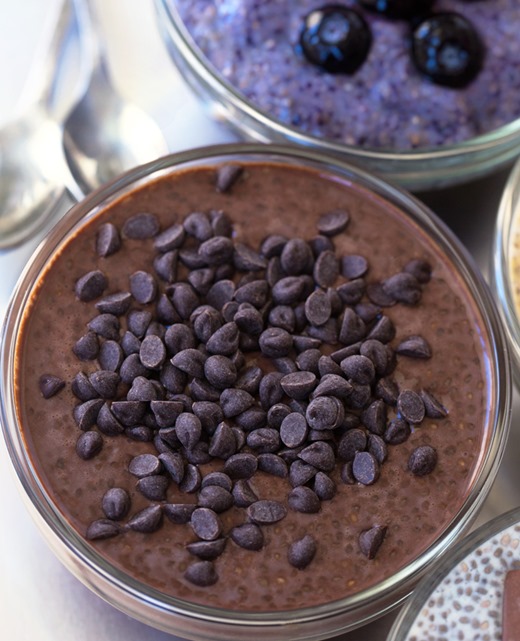 Chia Pudding Recipes (5 flavors, including blueberry pie)