Sinfully rich, indulgently dark, and secretly healthy chocolate ice cream!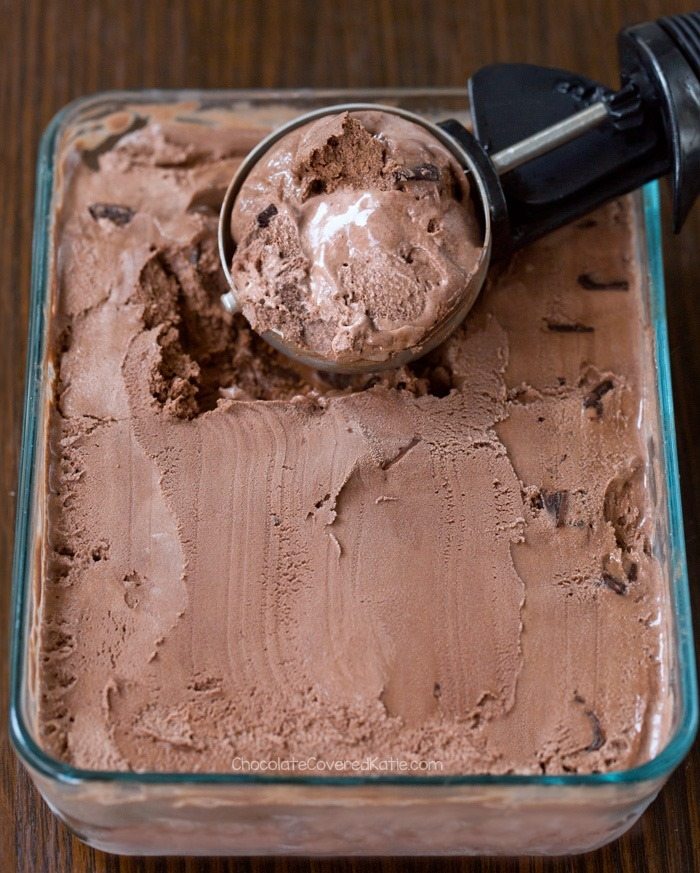 This no-churn, creamy chocolate nice cream has a secret:
A full 1/3 cup of cocoa powder is packed into the recipe, for the ultimate richness.
So if you've tried healthy ice cream recipes before and not been blown away, definitely give this one a shot, because you might be surprised.
It's the perfect healthy frozen treat for any dark chocolate lover, and every time I make this chocolatey nice cream, I can't stop eating it from the blender!
Also be sure to try this Vegan Chocolate Cake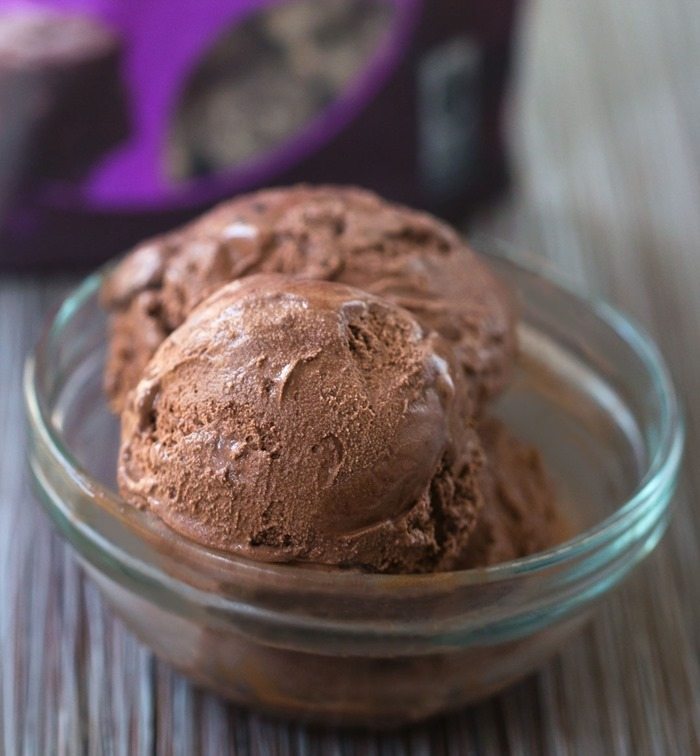 The new-and-improved recipe is adapted from the chocolate version of my original Banana Ice Cream Recipe, and it uses only natural ingredients, without any additional sweeteners.
If you're not a dark chocolate fan, you can of course add a little stevia or pure maple syrup or your favorite sweetener if you wish.
But it is not required for the recipe, especially if you start with ripened bananas, often referred to as "nature's candy" because of their ability to sweeten recipes naturally without having to add extra sugar.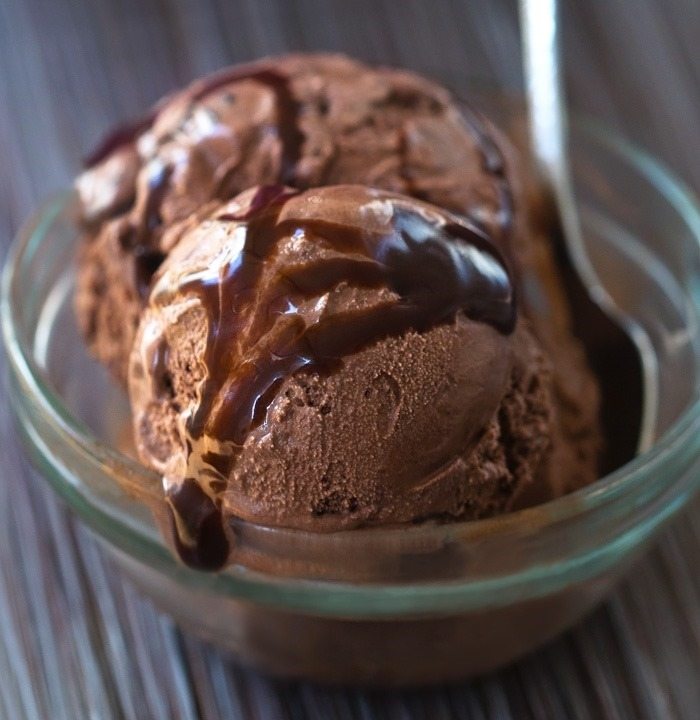 For those of you who don't want a banana flavor, the extra cocoa added in this healthy ice cream does a great job masking the banana, and opting to use the nut butter (or your favorite nut-free alternative) masks it even more.
I honestly could not taste any banana at all. Then again, I love bananas so I might not be the best person to ask.
*For a banana-free version, try this Almond Milk Ice Cream.


Healthy Chocolate Ice Cream
This healthy chocolate ice cream recipe is indulgently rich and delicious. It's perfect for a healthy dessert!
Ingredients
3

frozen

bananas (a banana-free version is linked above)

1/3

cup

cocoa powder

2-3

tbsp

peanut or almond butter,

optional

pinch

salt

broken-up dark chocolate bar or chips,

optional
Instructions
*Make sure bananas are at least partially brown before peeling, chopping, and then freezing.

Combine all ingredients in a high-speed blender or food processor—you can add the optional chocolate and the brownie bites before or after blending. Process until completely smooth, adding a little milk of choice if it's too thick for your blender to process.  Either serve immediately as soft serve, or freeze for about an hour and then scoop out with an ice cream scoop. Although nice cream tastes the best the day it's made, you can technically freeze for up to a few weeks and thaw before eating.

View Nutrition Facts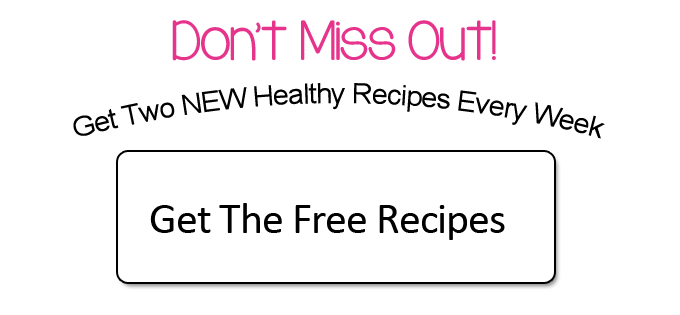 More Healthy Chocolate Desserts