It was a dreary Monday here in Texas.  Seems like we've had a lot of rain this winter.  I think rain is my least favorite weather condition. Ugly weather calls for comforting food!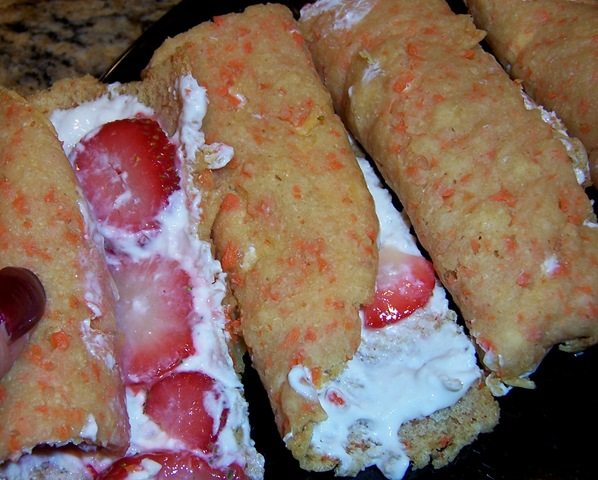 But I didn't stop with Roll Ups. On another day, I made Strawberry Shortcake Pizza.
A whole dessert pizza, just for me!
And another time, a strawberry shortcake sandwich: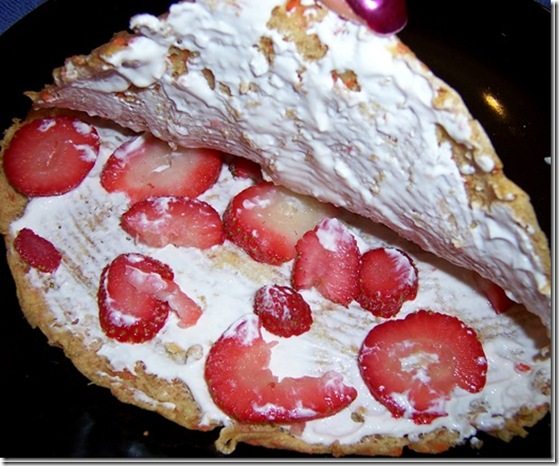 It always makes me think back to those cutey-pie dolls I played with as a kid.