Creamy, dreamy chocolate frosting shots…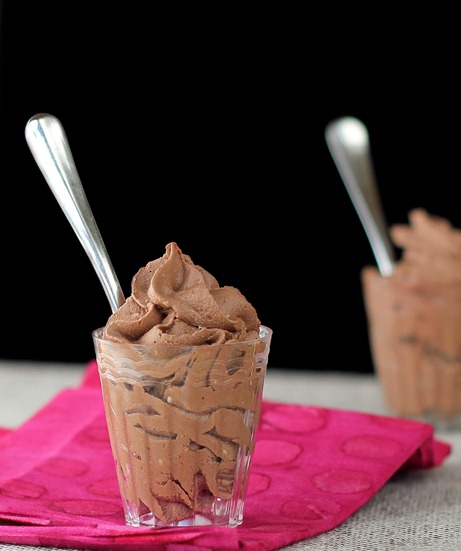 Tequila shots??? Who needs 'em?!
Maybe you've heard of the popular bakery, Sprinkles?
At this bakery, they sell something known as a frosting shot. It's genius!
How many times have you eaten a cupcake, only to say, "Gosh I wish this cupcake had less cake and more chocolate frosting"?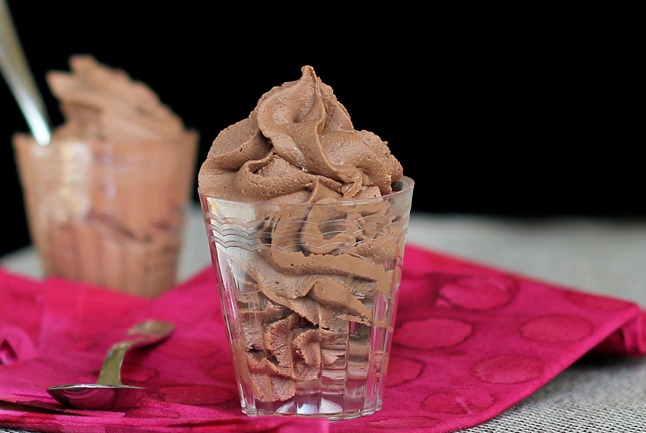 Enter the frosting shot: a small glass filled to the brim (and beyond!) with—you guessed it—chocolate frosting.
Yesterday, I made my own chocolate frosting shots at home, with just a few ingredients: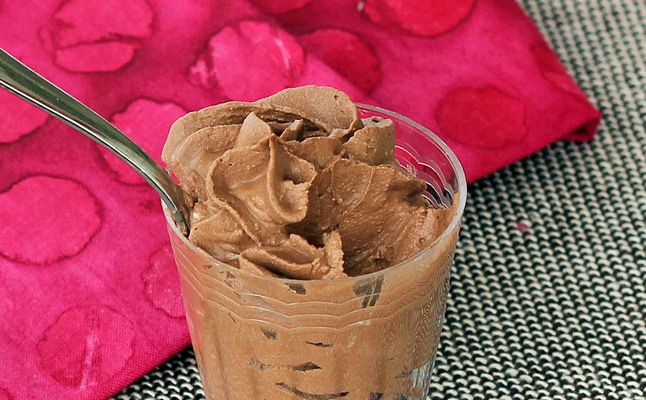 Thick chocolate frosting shots…
You can try this on my Vegan Chocolate Cupcakes or even the famous Black Bean Brownies.
Or skip the cupcake like I did, and simply serve yourself a big glass of unadulterated chocolate bliss. 
Cupcakes? With all these chocolate frosting shots around, they'd just get in the way!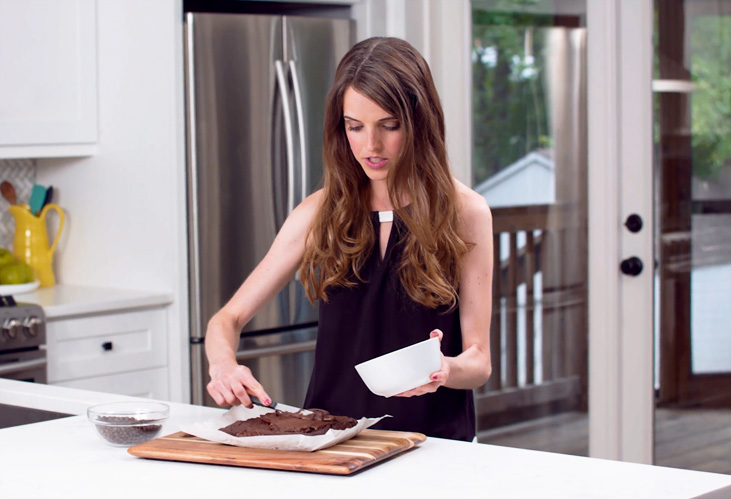 (Try the recipe as frosting for my Vegan Chocolate Cake)
On a related note, I've been surprised how many people have been asking me the same question: Is chocolate vegan?
Oh goodness, yes. Chocolate most definitely is vegan.
If you learn just one thing from reading my blog, let it be that!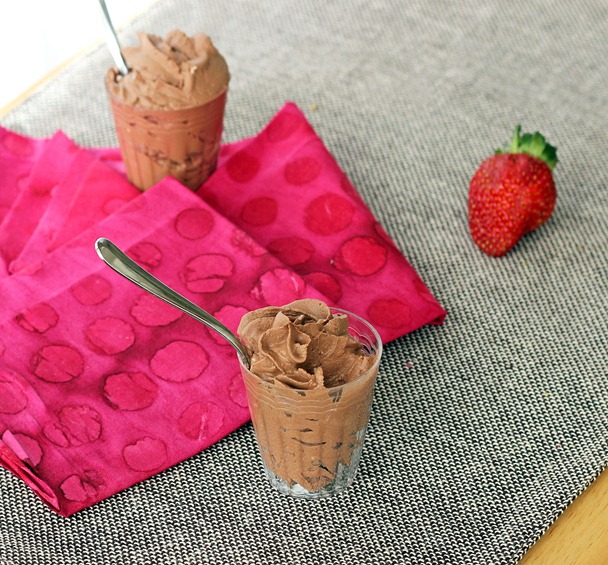 The frosting recipe can be keto, paleo, soy free, dairy free, and sugar free!
In the months since I first made this recipe, vegans and non-vegans, health-food-eaters and people who are used to "normal" desserts, have all gone completely crazy for this easy-to-make, smooth and rich chocolate frosting.
It is highly recommended!

If you try the recipe, please feel free to tag me @ChocolateCoveredKatie on Instagram so I can see and like your photos!

Chocolate Frosting Shots
Chocolate Frosting Shots!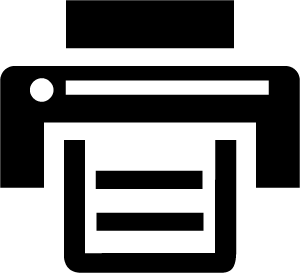 Print This Recipe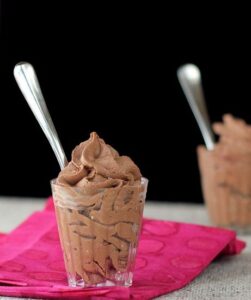 Ingredients
1 can full-fat coconut milk or coconut cream
1/4 cup + 1 tbsp cocoa or cacao powder
1/2 tsp pure vanilla extract
sweetener of choice to taste (Use stevia or powdered sugar for thickest results)
Instructions
Healthy frosting recipe: Open your coconut milk, and if it's not already super-thick, leave the can (or transfer to a bowl) uncovered in the fridge overnight. Try not to shake the can too much before opening. It should get very, very thick. (If it doesn't, you've gotten a bad can that won't work for the recipe. I recommend Thai Kitchen Organic. Hint: shake the can when you're at the store. If you can hear the liquidy contents swishing around, it's probably too thin to work for this recipe.) Once thick, transfer only the creamy part to a bowl, leaving the watery part out. Whip in your cocoa, vanilla, and sweetener with a fork, or even beaters if you want to be fancy. For the photos on this page, I didn't use beaters. But I did pipe the chocolate frosting shots out using an icing tip. Stored uncovered in the fridge, the mixture gets even thicker.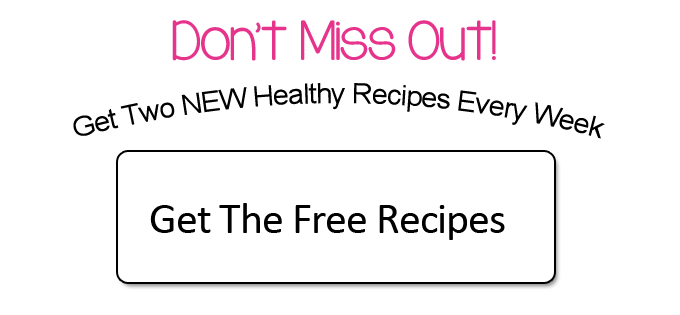 More Ways To Use This Frosting: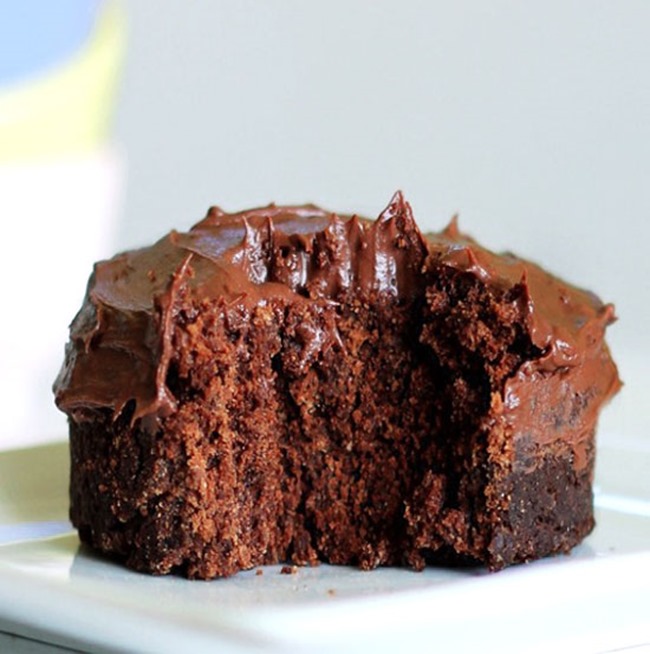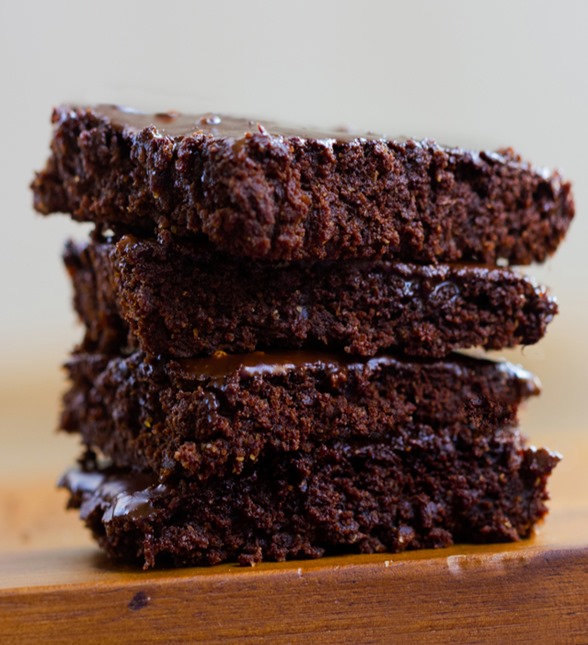 (No crazy ingredients!)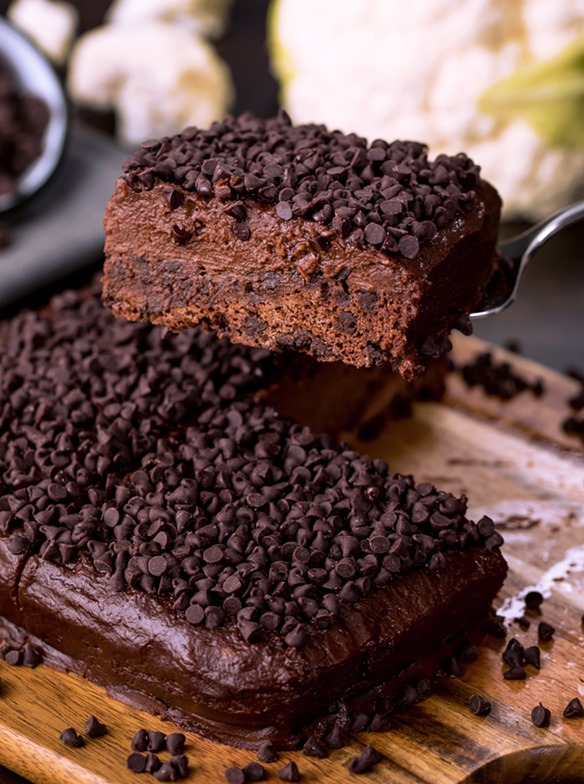 Chocolate Cake – With A Crazy Ingredient