Satisfy all of your sour candy cravings, with this healthy sour patch grapes recipe!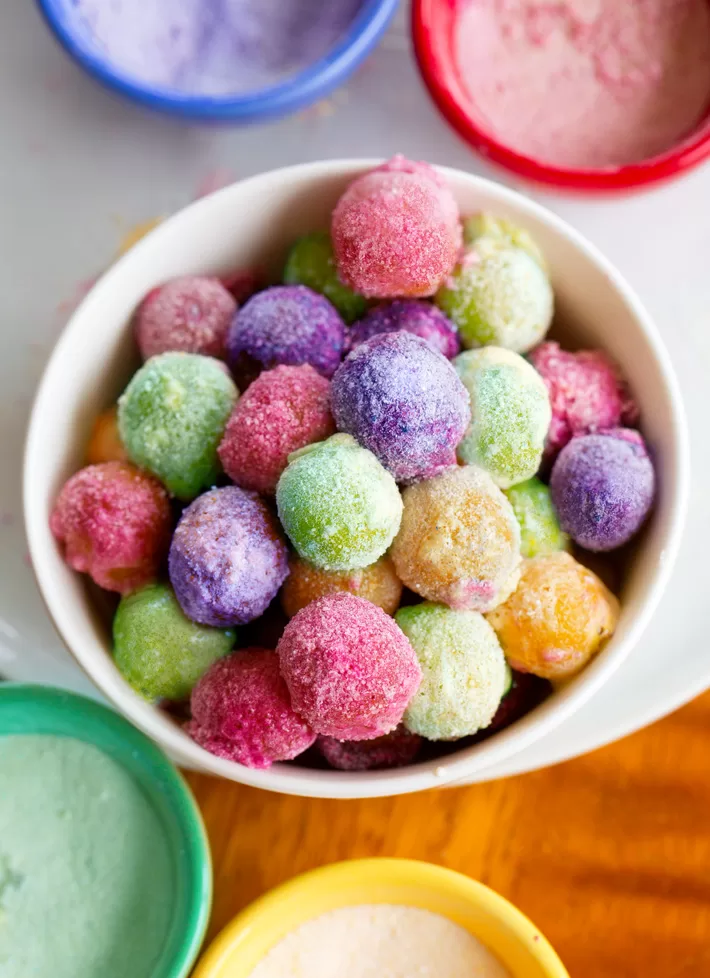 3 ingredient healthy sour candy
If you grew up with Sour Skittles, Sour Patch Kids, and Warheads, these homemade sour patch grapes will bring you straight back to childhood.
They are tart, sweet, and so much fun to make!
And unlike many other sour grape candy recipes out there, this one can be made with no gelatin, no artificial sweeteners, and no sugar required.
After school snacking will never be the same.
You may also like these Protein Cookies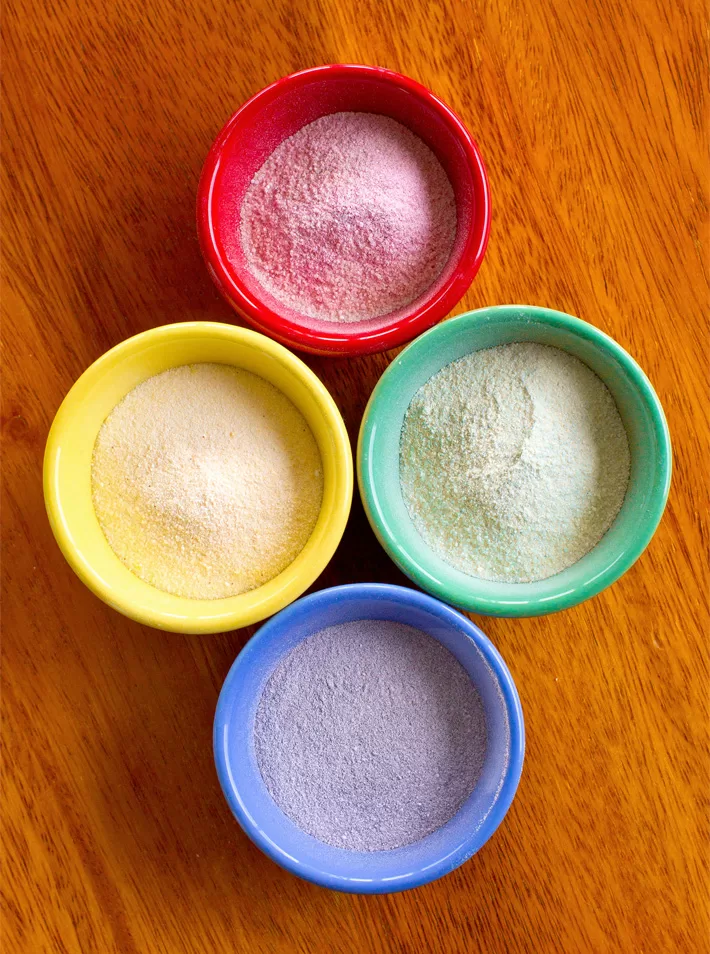 Ingredients for sour patch grapes
While you can find recipes all over TikTok and other social media touting the viral sour candy grapes as "healthier candy," every one of the recipes I saw called for coating the grapes in either lime gelatin, sugar free Jell-O, or straight-up white sugar.
So, grapes with added sugar? You might as well be eating candy.
Wanting to try the popular unicorn grape candy idea, but in a healthier way, I decided to use electrolyte powder instead of sugar for the candy coating.
And it worked perfectly!
All you need for this recipe is fresh grapes, lemon juice or lime juice, and an effervescent powdered drink mix like Emergen-C.
It really is that easy.
Above – watch the sour patch grapes recipe video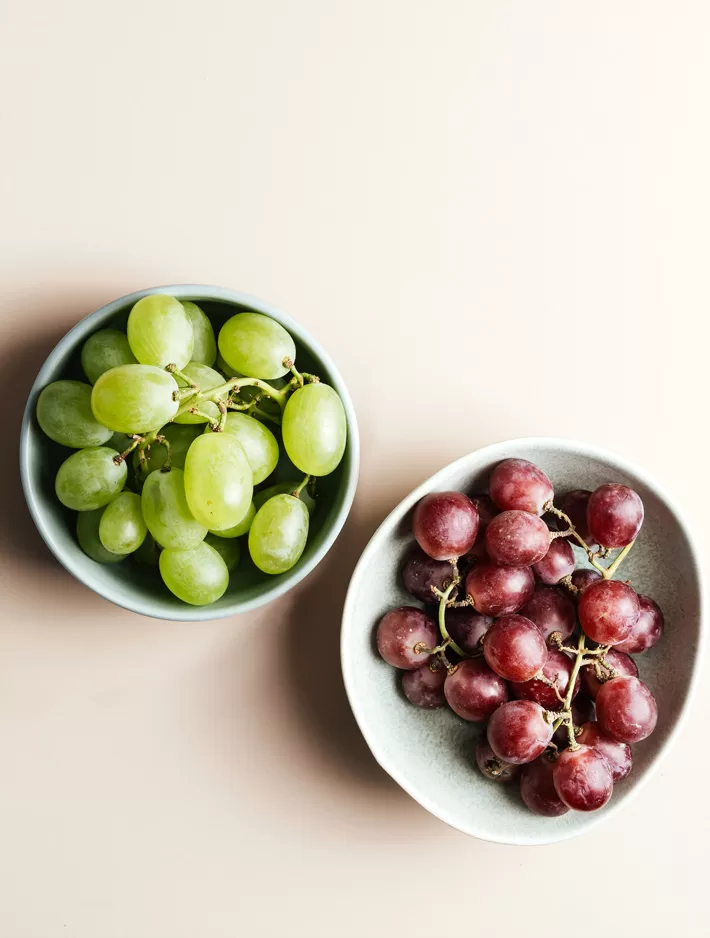 What type of grapes?
Feel free to use any grape variety you wish.
This includes green grapes, red grapes, or black, yellow, pink, white, or purple grapes.
If you've never tried cotton candy grapes, they are especially good here.
Not a fan of grapes? You can use the same idea with raspberries, strawberries, blackberries, cherries, or possibly even sliced bananas.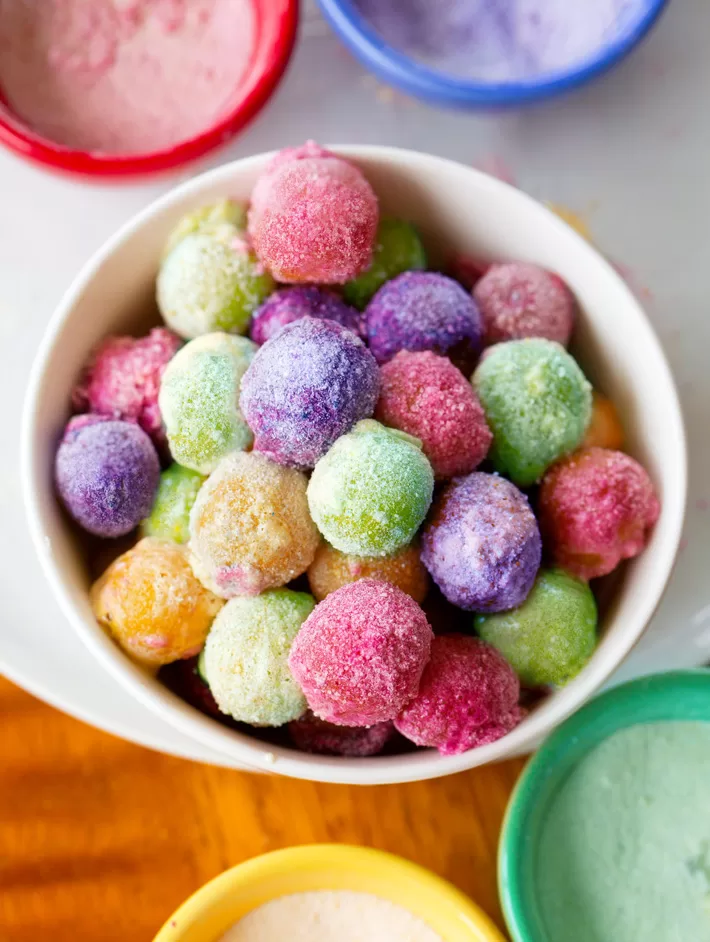 How to make sour patch candy grapes
Start by washing your grapes and removing them from the stem.
Pour the grapes into a large mixing bowl. Add the lemon juice or lime juice, and stir with a spoon to coat the fruit.
Either add the electrolyte mix directly to the mixing bowl and stir to coat all the grapes, or dip each grape into a small dish of the powder, using your hands or a spoon.
Place the fruit candy on a plate lined with wax paper or parchment paper.
You may eat them immediately and refrigerate leftovers. But my favorite way is to freeze the candy grapes and then eat them straight out of the freezer.
Or add to Coconut Ice Cream, Banana Ice Cream, or this Frozen Yogurt Recipe.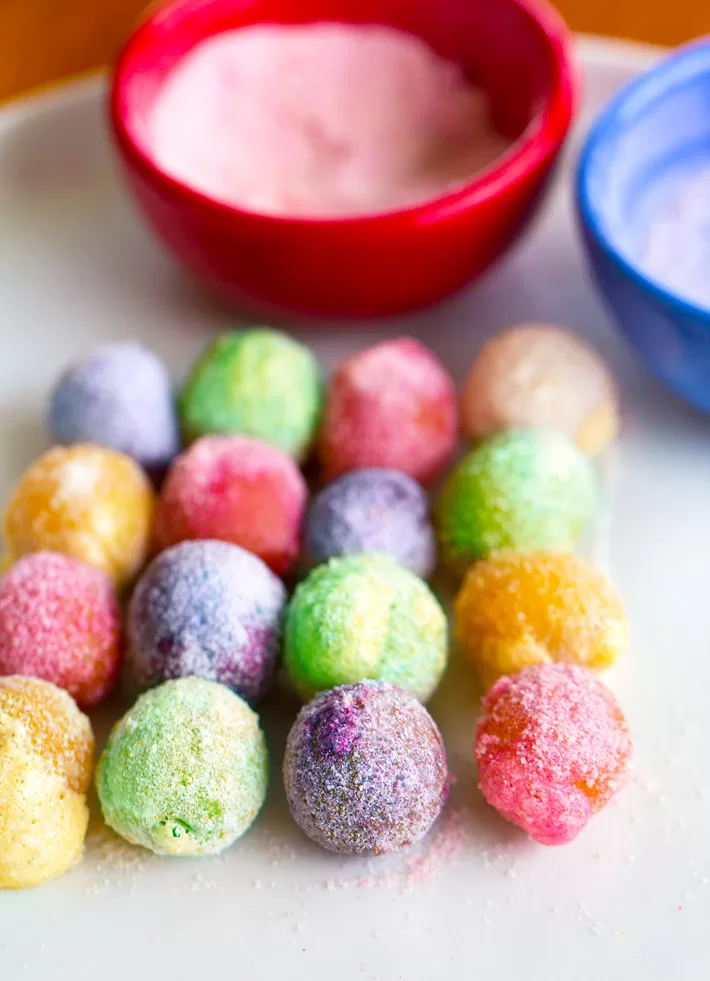 Sour patch grape health benefits
Nutrition and antioxidant rich grapes are high in copper, vitamin K, and B vitamins, including thiamine and riboflavin.
Lemon juice is high in vitamin C and can help the body to absorb iron.
Depending on the brand and flavors of electrolyte mix you choose, it can add vitamin C, vitamin D, vitamin B12, calcium, zinc, magnesium, potassium, and folate.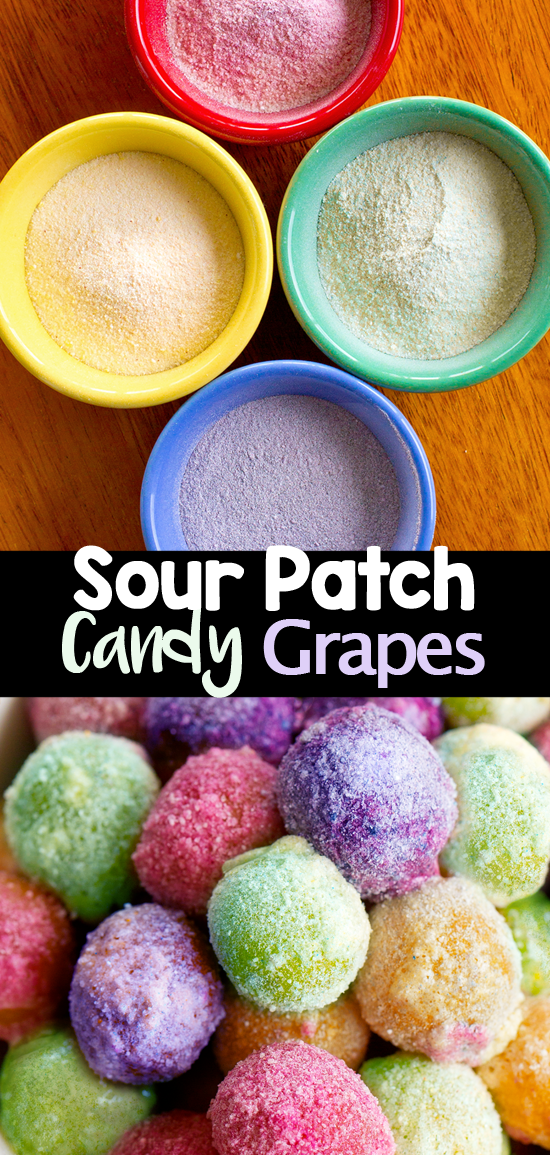 Sour Patch Grapes
This healthy candy recipe for sour patch grapes is tart, sweet, and so much fun to make.
Ingredients
2

cups

grapes

(320g)

2

tbsp

lemon juice

or lime juice

electrolyte mixes of choice

(2 packets of each flavor)
Instructions
Wash grapes, and remove stems. Pour into a large bowl, add lemon juice, and stir to coat the grapes. If only using one flavor electrolyte mix, you can add it directly to the bowl and stir. Otherwise, dip each grape in a small dish of electrolyte powder, using your hands or a spoon. Place the fruit on a plate lined with parchment paper. Eat right away, or my favorite way is to freeze the sour patch candy grapes until frozen.

View Nutrition Facts
Healthy Candy Recipes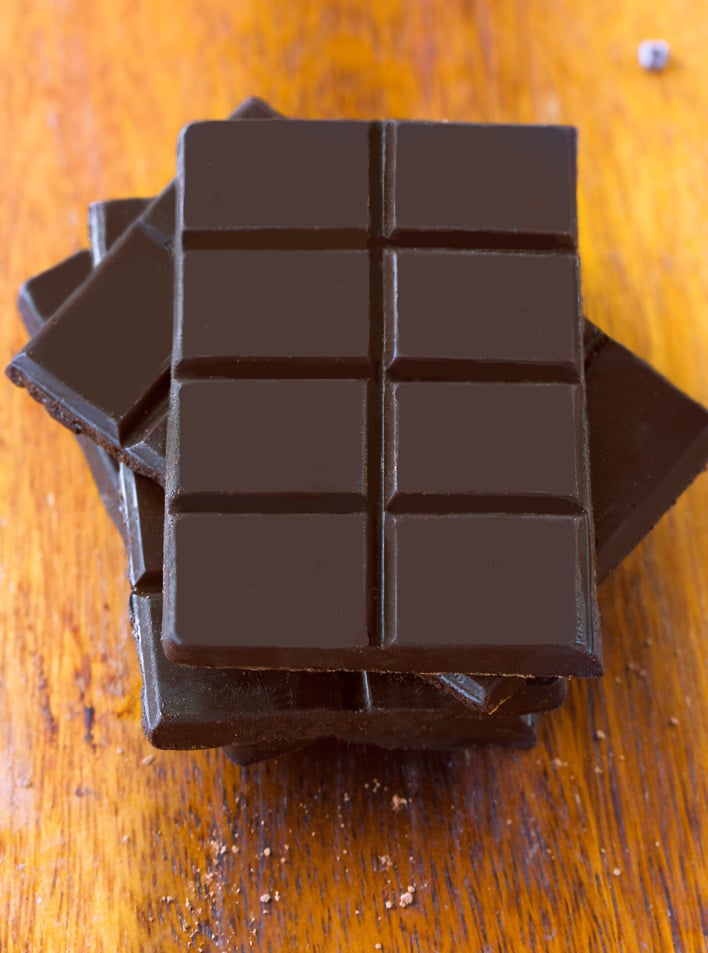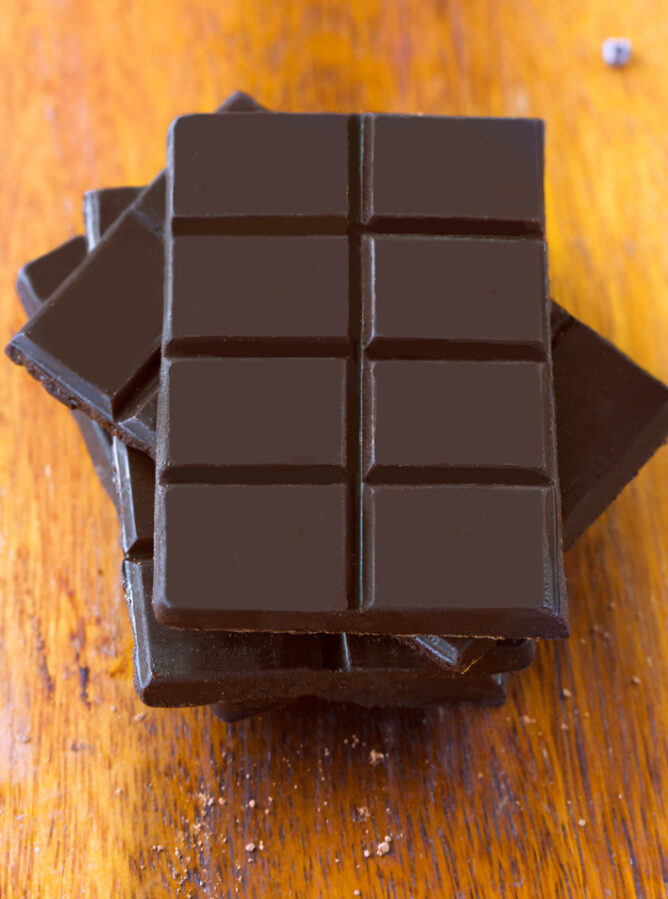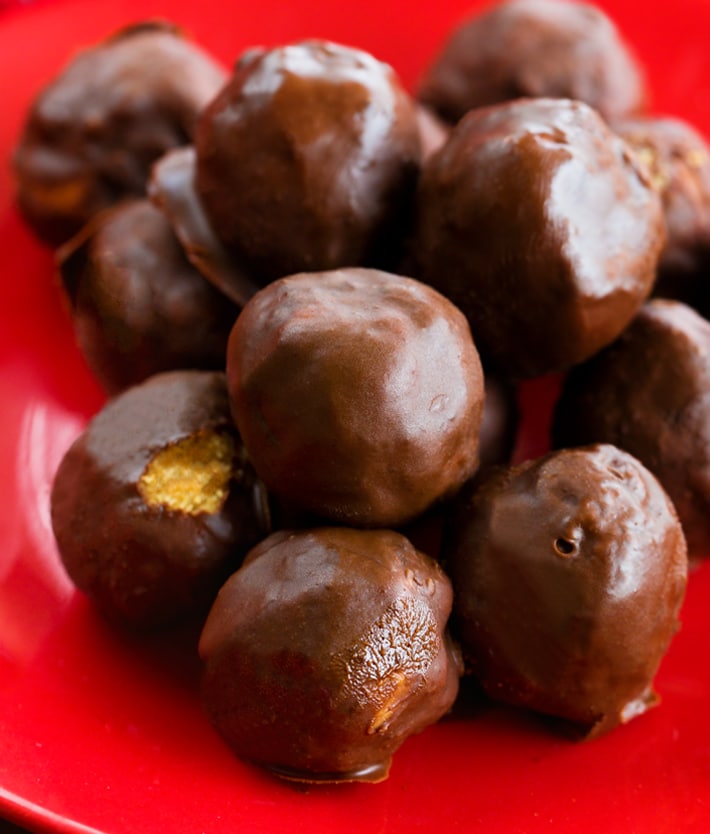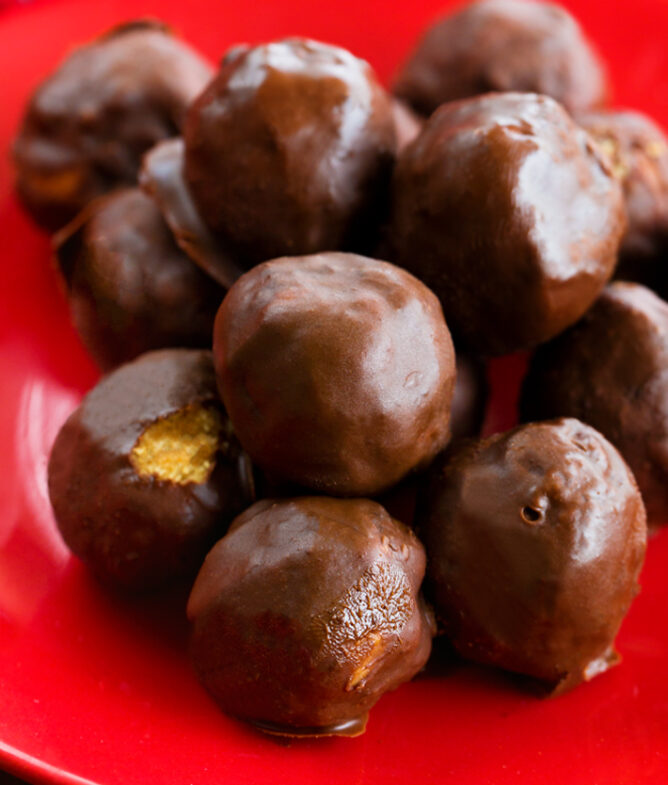 3 Ingredient Peanut Butter Balls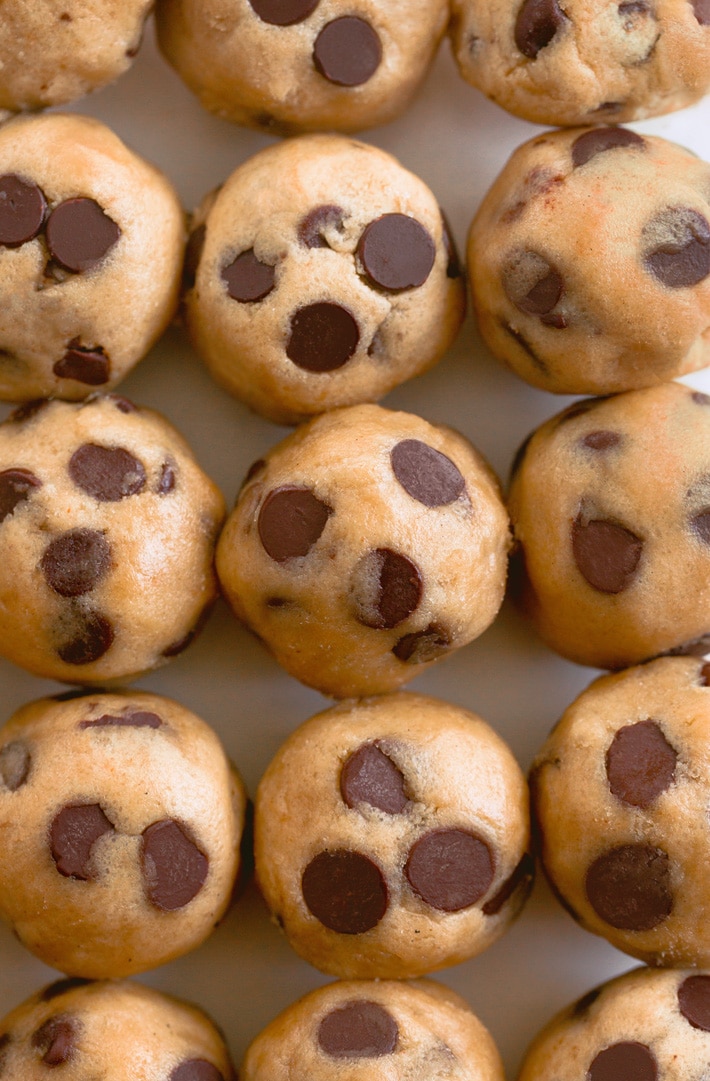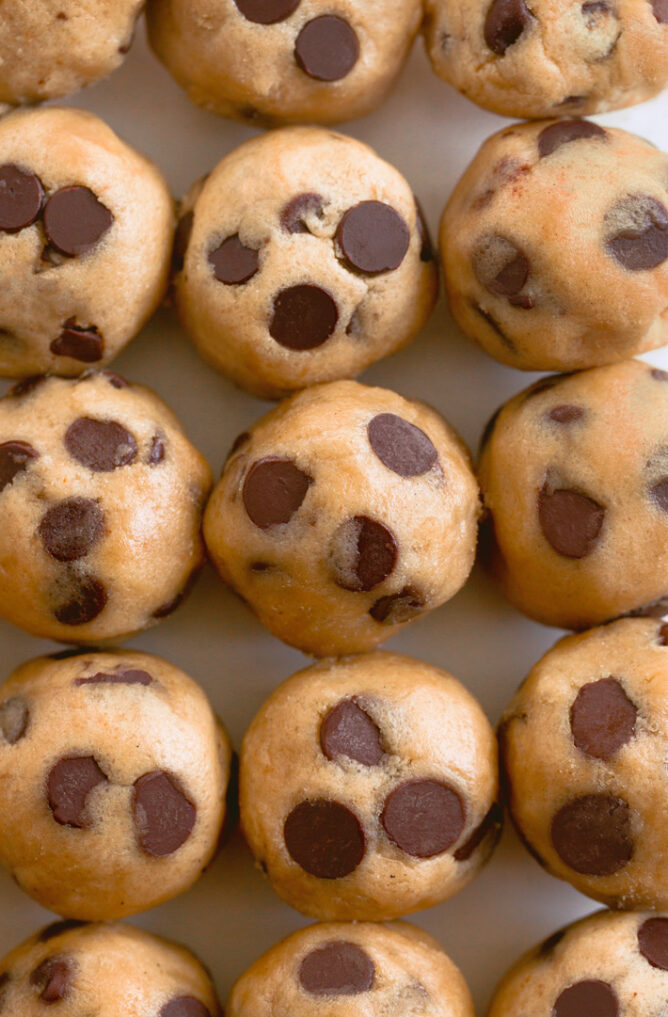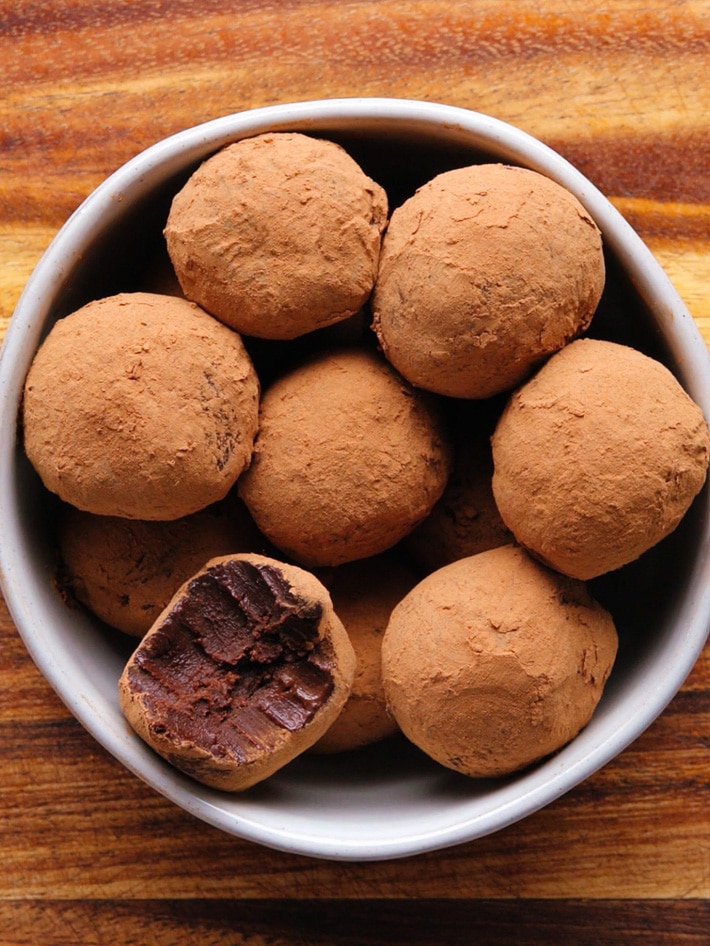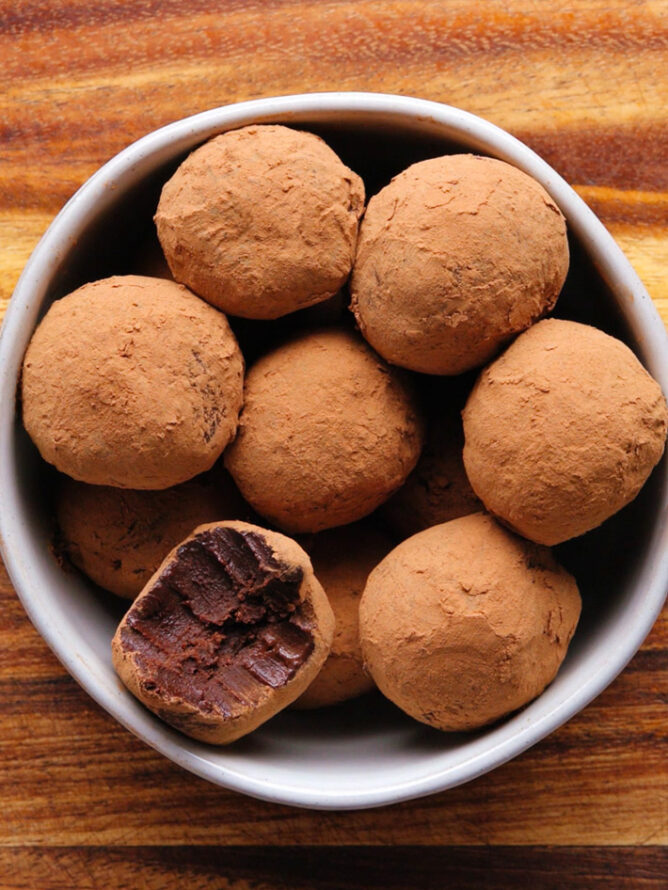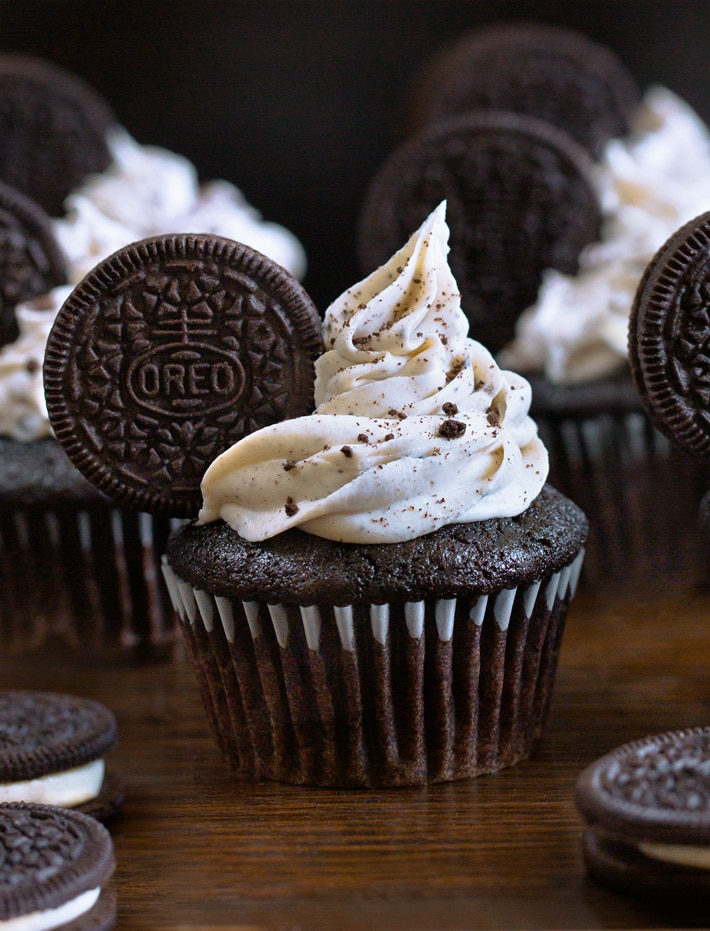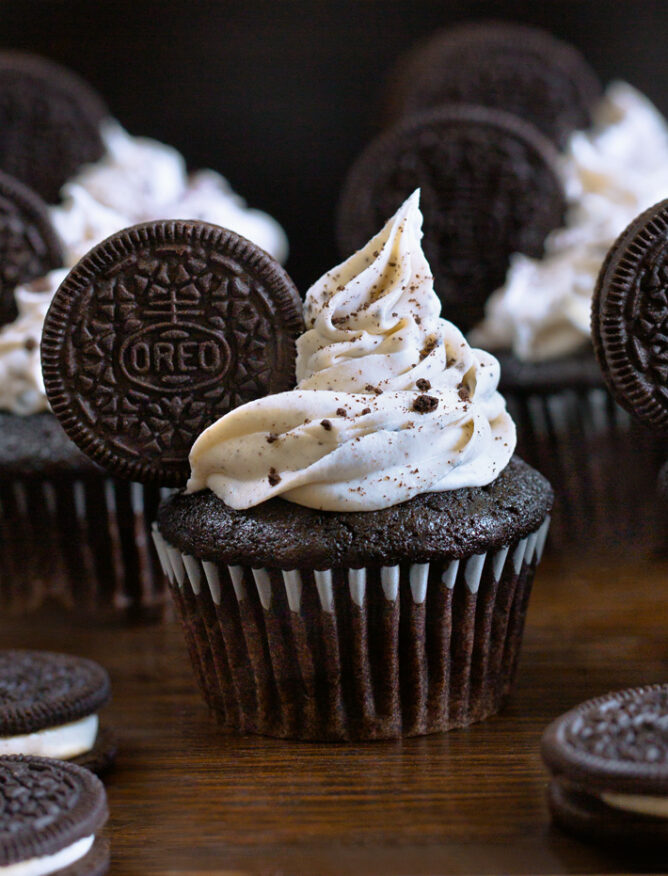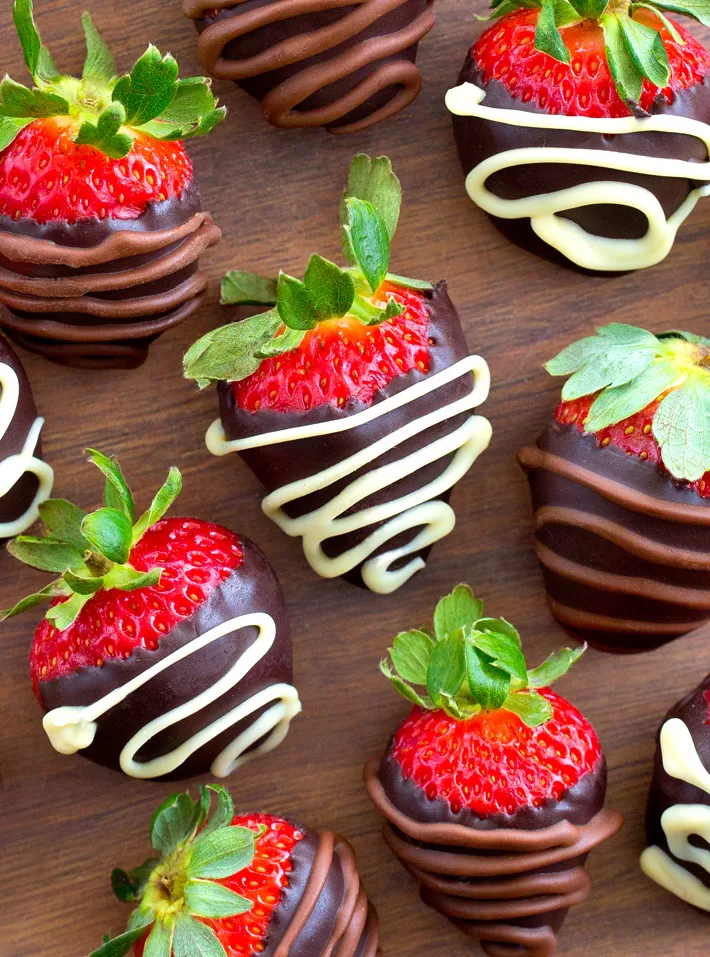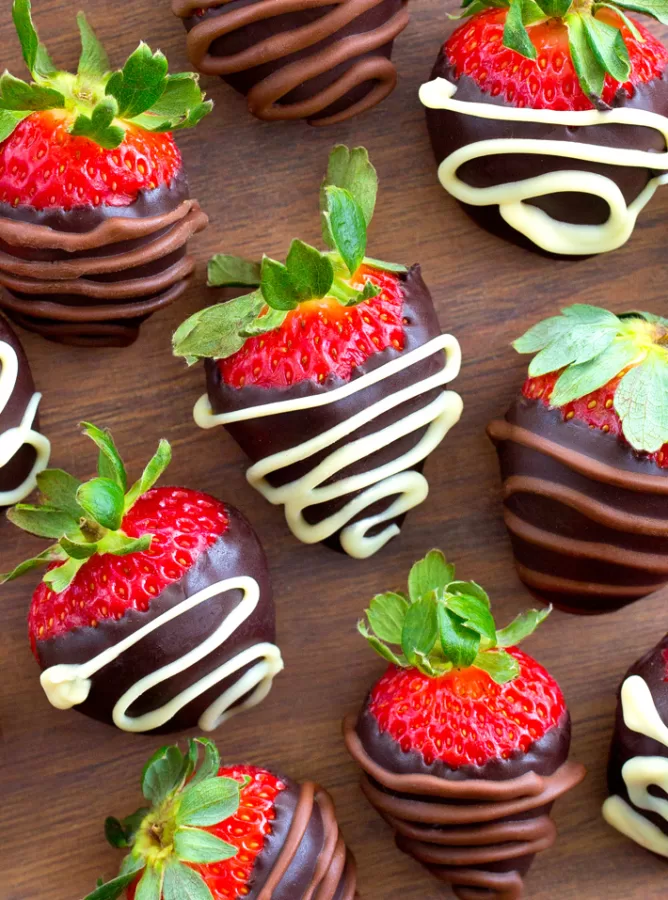 Chocolate Covered Strawberries