First came cookie dough dip.
And then, of course, there was also Snickerdoodle Cookie Dough Dip.
Someday soon, you might see peanut butter and jelly dip, red velvet dip, and oatmeal-raisin dip. But today, things are taking a turn for the worse better chocolate.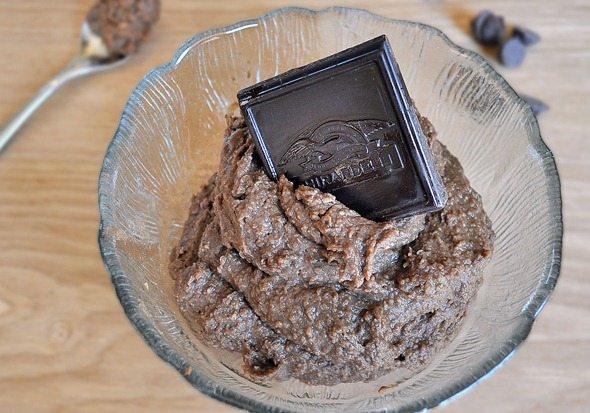 Say hello to brownie batter dip.
A new addition to my Healthy Gluten-Free Recipes.
It's also egg-free, soy-free, and there's a sugar-free option as well. (All of my recipes are dairy-free.) There's one thing this recipe s not free of, however, and that is addictiveness. Seriously. You've been warned.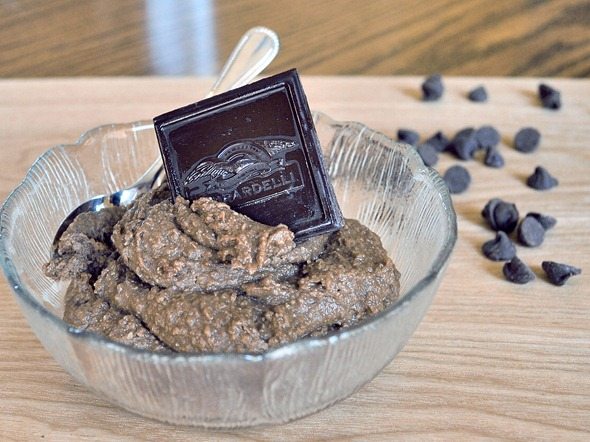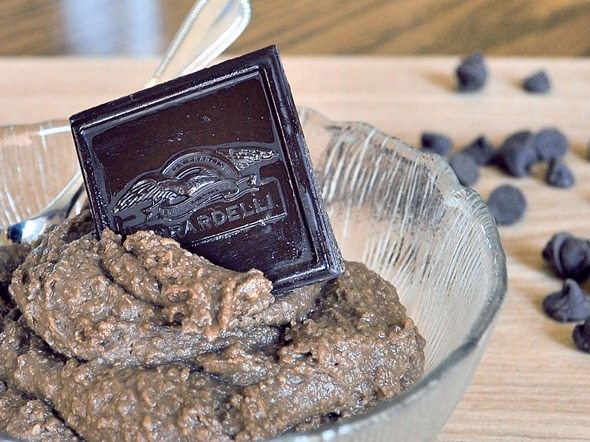 Brownie Batter Dip
Inspired by the famous Cookie Dough Dip.
1 can garbanzo beans, drained (250g)
2 tablespoons cocoa powder
up to 2 tablespoons milk of choice
1/4c nut butter of choice (or oil, if you don't want any nut butter flavor)
2 1/2 tsp pure vanilla extract
a little over 1/8 tsp salt
2/3c dry sweetener (See link below for sugar-free option)
optional: feel free to add flaxmeal or quick oats
Combine all ingredients in a food processor (not blender, for best results) and process until very, very smooth. (If you want this to taste like brownie batter from a boxed mix, you can use dutch-processed cocoa or Hersheys special dark. Also: the recipe calls for 2/3 cup sweetener, but if you're used to not-so-sweet desserts, you can probably get away with less.)
See the following link for: Sugar-Free Version.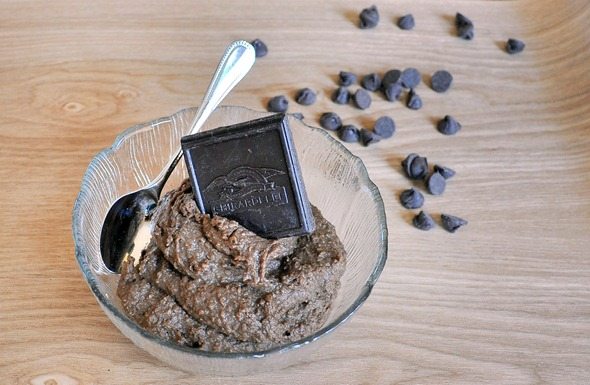 Do you ever eat the raw batter when you bake?
I do! Especially the batter of my favorite Chocolate Fudge Zucchini Brownies.
In fact, I sometimes don't even bother to cook the brownies at all. Instead, I just eat the batter with a spoon. Even when I do cook them, they somehow never yield as many brownies as the recipe says. I wonder why that is…