Deep, dark, rich, chocolatey, and secretly healthy brownie batter dip, the original dessert hummus recipe!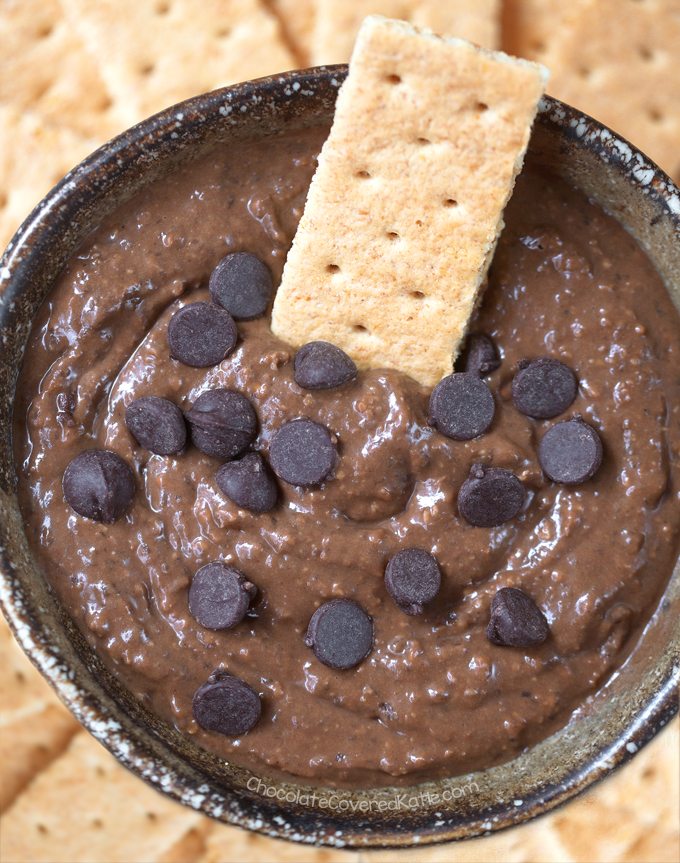 What Is Dessert Hummus?
All the way back in 2011, I first posted a recipe for Chickpea Cookie Dough Dip.
I'd never heard of a bean-based cookie dough before, and there definitely wasn't dessert hummus sold in stores.
In fact, I worried that people would think I was crazy for coming up with such a thing.
As it turns out, many people did think the idea sounded crazy, but many more were willing to try it… and when they tried it, they found out that, shockingly, it tasted AMAZINGLY DELICIOUS!
The chickpea cookie dough dip was featured on the national news, and it inspired thousands of bloggers to make and post their own versions of the recipe. Of course, after the success of the cookie dough, I wanted to come up with a chocolate version as well.
You don't often hear the words healthy & brownie batter in the same sentence, and it's true that if you glance at the ingredients, you might think there's no way this chocolate brownie dessert hummus recipe could possibly taste good or that it could ever be a hit with non-health-food eaters. But the shocking thing is, people love the brownie batter dip.
Yes, even non-health-food eaters.
(View The Video)
Today's recipe is an updated version of the original chocolate dessert hummus, or brownie batter dip, that I'd originally posted back in July of 2011. Of course, by now the concept isn't *quite* as crazy–although I still think calling it brownie batter dip sounds so much more appealing than saying it's dessert hummus.
No matter what you want to call it, the taste of this chocolate dessert dip is just really, really good!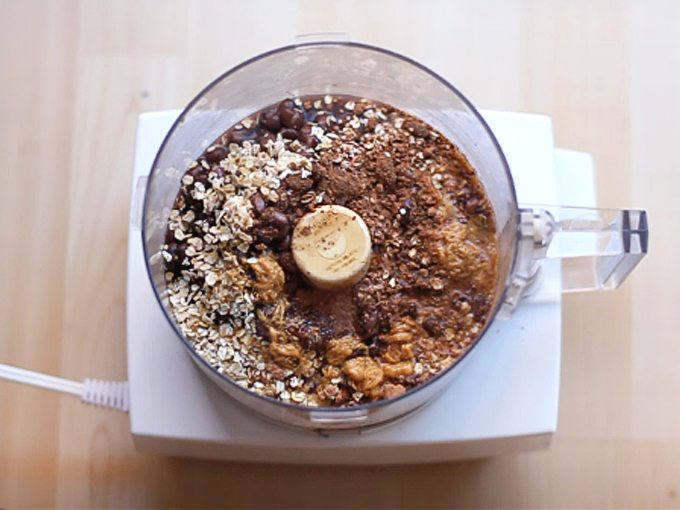 The brownie dip can be vegan, gluten free, egg free, soy free, high protein, and there's a sugar-free option as well. There's one thing this recipe is not free of, however, and that is addictiveness. Seriously. You've been warned.
To answer the most common question I receive about this dip, YES you can definitely bake it. For the baked version, be sure to try this recipe: Black Bean Brownies.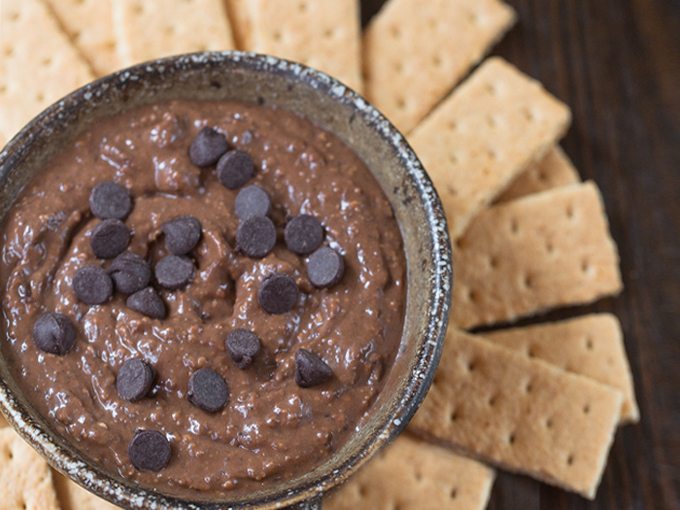 Do you ever eat the raw batter when you bake?
I do! Especially when it comes to brownie batter. For example, with my Chocolate Zucchini Brownies I sometimes don't even bother to cook them at all. Instead, I just eat the batter with a spoon. Even when I do cook them into brownies, they somehow never yield as many brownies as the recipe says. I wonder why that is…
Someday soon, you might see peanut butter and jelly dip, red velvet dip, and oatmeal raisin dessert hummus here on the blog. But for today, it's all about the chocolate.

Brownie Batter Dip
Adapted from my Black Bean Brownies
Healthy Brownie Batter Dip
Print This Recipe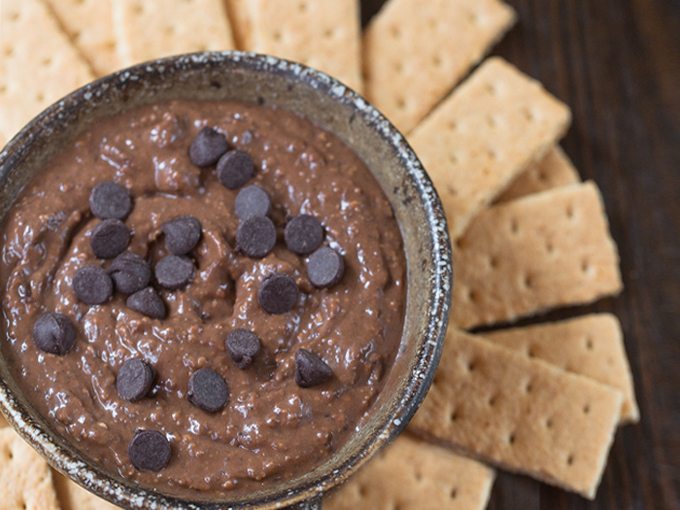 Ingredients
1 can chickpeas or black beans
2 tbsp regular or dutch cocoa powder
1/2 cup quick oats (or almond meal or 1/3 cup flour of choice)
1/4 tsp salt
1/3 cup sweetener of choice, such as pure maple syrup (Sugar-Free Version)
pinch uncut stevia, or 2 tbsp additional sweetener of choice
2 tsp pure vanilla extract
1/4 cup nut butter or oil of choice
chocolate chips, and other add-ins if desired
milk of choice, if needed for a thinner dip
Instructions
Combine all ingredients except add-ins in a high-quality food processor until completely smooth. Stir in the chocolate chips before serving. Leftovers can be covered and refrigerated 3-4 days.
Links of The Day: