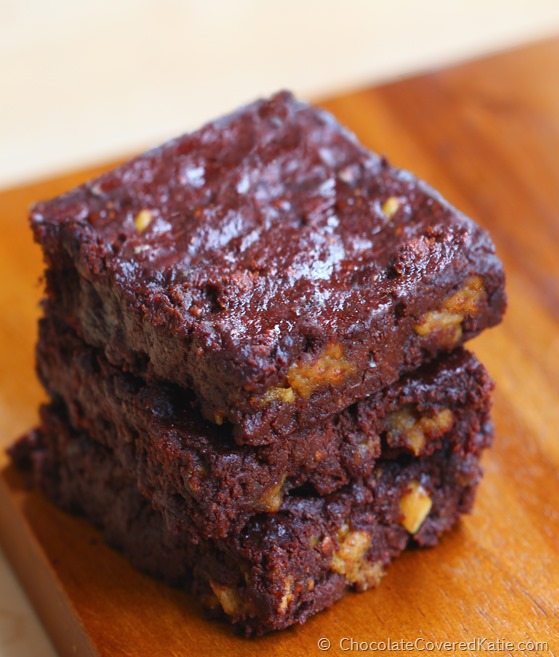 Now you are covered for those days when you can't decide between a brownie and a chocolate bar, and the evil voice inside your head is taunting:
"Have both… You know you want to!"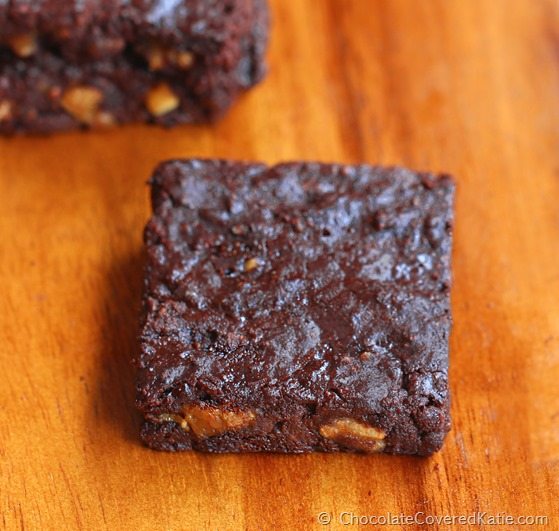 What's that?
You say there isn't an evil voice inside your head telling you to consume all chocolate, in all forms, all of the time?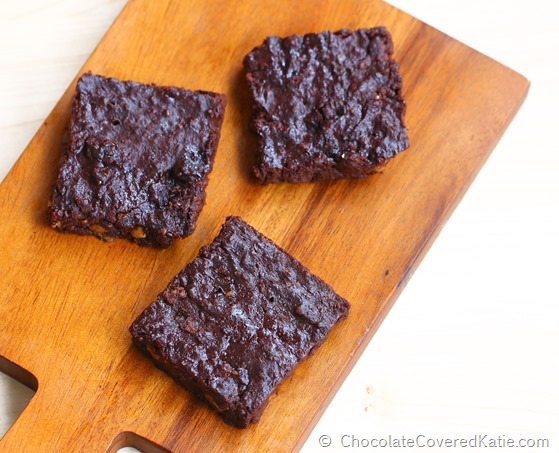 Oh… ummm… me neither. No, of course not…
*shifts awkwardly*
Anyways…
Just in time for Halloween, this recipe combines two of my favorite foods: brownies and Butterfingers! If you'd prefer, feel free to substitute your favorite chocolate bar or one of my Healthy Halloween Recipes.
Butterfinger Brownies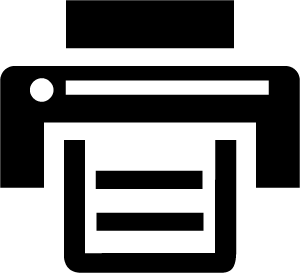 Print This Recipe
[mrp_rating_result show_count="false" show_rich_snippets="false"]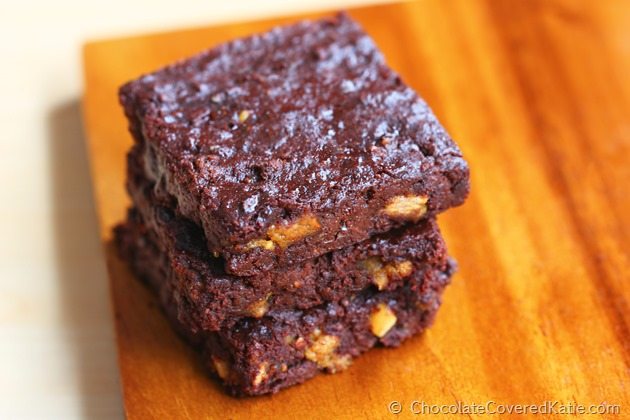 Ingredients
1/2 cup plus 1 tbsp milk of choice (135g)
1 tbsp ground chia or flaxmeal
5 tbsp vegetable or coconut or olive oil (55g)
1/2 tbsp pure vanilla extract (7g)
1/2 cup spelt, all-purpose, or Bob's gf flour (65g)
1/2 cup unsweetened cacao or cocoa powder (40g)
1/8 tsp plus 1/16 tsp salt
1/4 tsp baking powder
1/4 cup brown sugar or packed 1/3 cup coconut sugar (60g)
1/4 cup stevia baking blend OR regular sugar
only if using Bob's gf flour, add 1/4 tsp xanthan gum
4 Butterfinger-type bars (such as GoMaxGo brand), OR Homemade Healthy Butterfingers
1/4 cup mini chocolate chips, optional
Instructions
Preheat oven to 330F. Grease an 8×8 pan and set aside. Cut or crumble butterfinger bars into small pieces, and set aside. In a large mixing bowl, whisk together the first 4 ingredients (including flax or chia). In a separate bowl, thoroughly combine all remaining ingredients except the butterfingers. Pour wet into dry, stir to combine, then pour in the butterfinger pieces and stir gently just until combined. Pour batter into prepared pan. Bake 15 minutes, or until partially set but still undercooked. Let cool, then refrigerate overnight and the texture will firm up nicely! Makes 12-16 brownies (16 the size of the ones in the photos). Store in the refrigerator for up to 4 days. Please don't taste until the second day, as both the taste and texture will change completely overnight.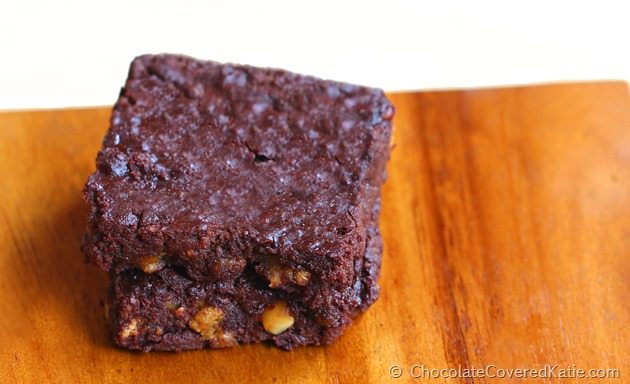 Question of the Day:
Is there ONE specific food you crave more often than any others?
Peanut butter? Ice cream? Roasted vegetables? Mine is obviously chocolate. I wouldn't have a very good blog name if it wasn't!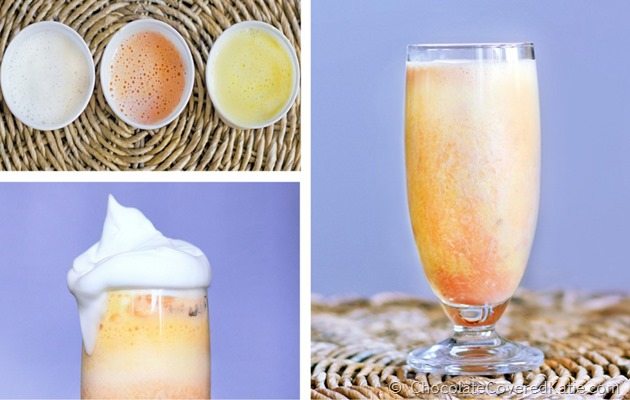 Link of the Day:  The Candy Corn Milkshake – {naturally sweetened + no food coloring}