People say this fudgy chocolate mug cake recipe is hands-down the best mug cake they've ever tried. And you can make it in the microwave or oven!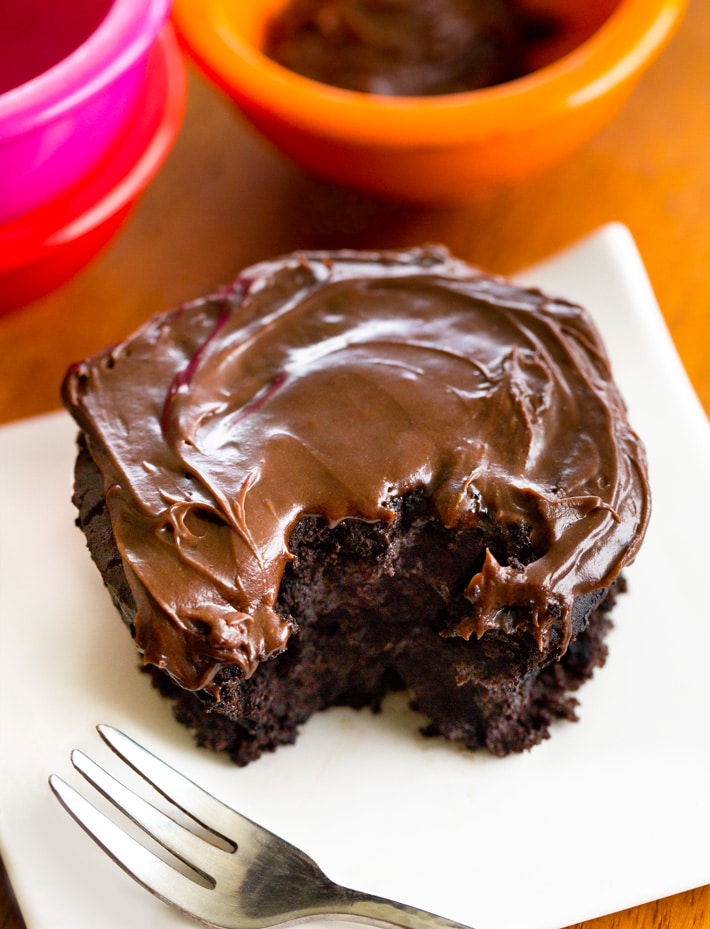 The best chocolate cake in a mug
This is the chocolate mug cake recipe for chocolate lovers.
Rich, decadent, and delicious, the recipe has over two thousand positive reviews from readers who've made the chocolate cake and absolutely love it.
So if you've been disappointed with other chocolate mug cake recipes in the past, definitely be sure to give this one a try, because it will not disappoint!
Readers also love this Brownie in a Mug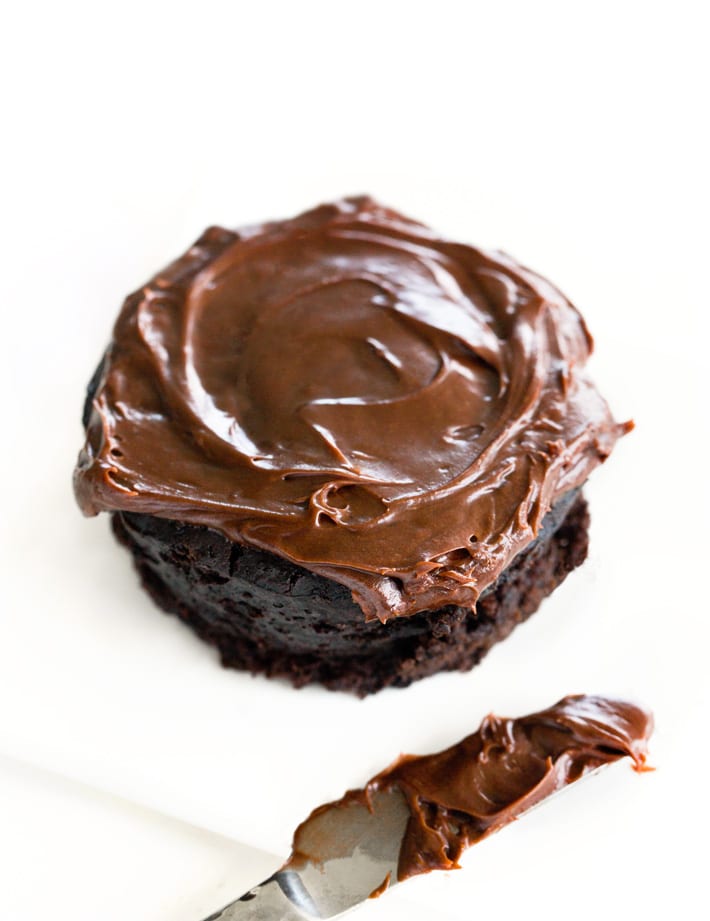 Microwave chocolate mug cake recipe
I could tell you that I labored in front of a hot oven all day baking this cake.
But the reality is that the chocolate mug cake took only one minute.
Yes, really.
And it's made with pantry staple ingredients you can always keep on hand, with no eggs required. Any time you are craving chocolate, now all you have to do is head to the kitchen and whip up this easy chocolate dessert in the microwave.
You can even portion out the dry ingredients ahead of time and store the chocolate cake mix in small Ziploc bags so the recipe will be even quicker to make when you're ready to eat.
It's like chocolate cake meal prep!
For a larger version, try this Vegan Chocolate Cake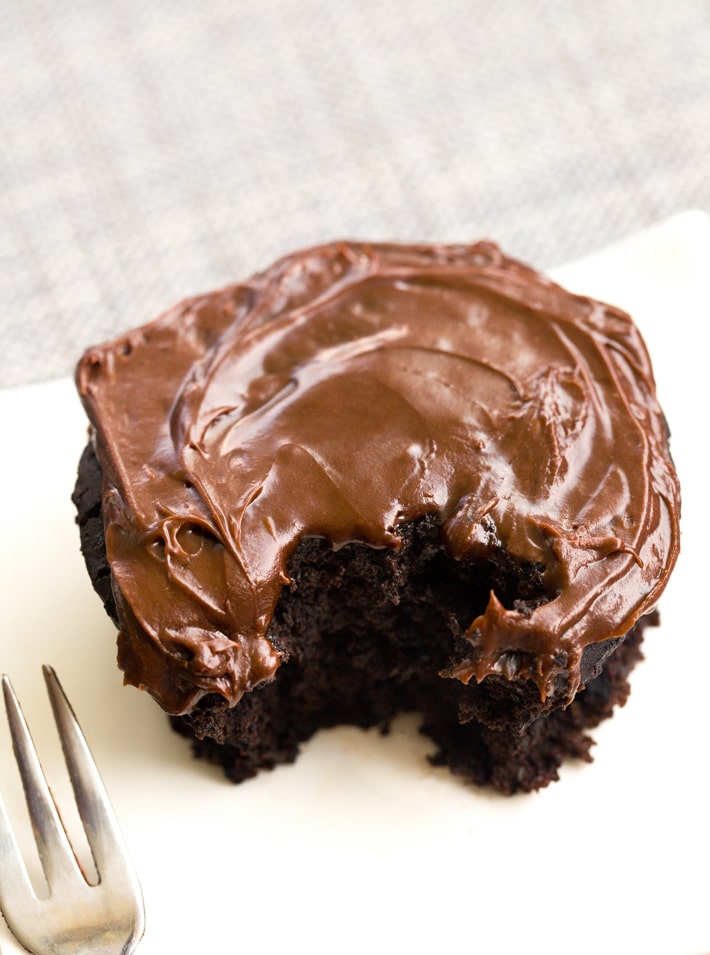 Chocolate mug cake flavors
Chocolate Peanut Butter: Omit the oil in the recipe below, and stir in one or two tablespoons of peanut butter (or almond butter) in its place.
Nutella Mug Cake: Instead of oil, add a tablespoon of your favorite chocolate hazelnut spread. I like this Homemade Nutella Recipe. Top with more Nutella!
Chocolate Peppermint: Stir a fourth teaspoon of pure peppermint extract into the liquid ingredients before stirring everything together to form a batter.
Dark Chocolate Coconut: Use coconut oil, and top the finished mug cake with dark chocolate chips, shredded coconut, and a scoop of Coconut Ice Cream.
Mocha Mug Cake: Stir half a teaspoon of instant coffee granules, regular or decaf, in with the cake's dry ingredients.
Chocolate Orange: Add one teaspoon of orange zest to the mug before stirring.
What is your dream single serving mug cake flavor? If there are any other ideas you'd like to see that I don't have listed above, definitely let me know!
Frosting options
Feel free to decorate your single serving chocolate cake with shredded coconut, chopped walnuts or pecans, mini chocolate chips, hot fudge sauce or caramel sauce.
I used this homemade Chocolate Cream Cheese Frosting.
Or you can frost the cake however you wish, such as with store bought or homemade vanilla or chocolate frosting, powdered sugar or melted chocolate, sliced bananas, strawberries, cherries, blueberries, or raspberry jam.
It's also wonderful topped with Coconut Whipped Cream or Almond Milk Ice Cream.
Above, watch the step-by-step chocolate mug cake recipe video
How to make a chocolate mug cake
Start by combining all of the dry ingredients in a cereal bowl or small dish. Stir very well, to ensure the salt and baking powder are evenly distributed.
Add liquid, stir to form a chocolate cake batter, and pour into a microwave or oven safe dish, ramekin, or coffee mug.
Especially if you are not planning to eat the cake straight out of the mug, be sure to grease the dish well before adding the batter.
Microwave thirty to forty seconds (or longer, depending on your microwave's wattage). Or bake your mug cake in the oven for fourteen minutes or until a toothpick inserted into the center of the cake comes out mostly clean.
Frost and enjoy. To store leftovers… Wait, what leftovers?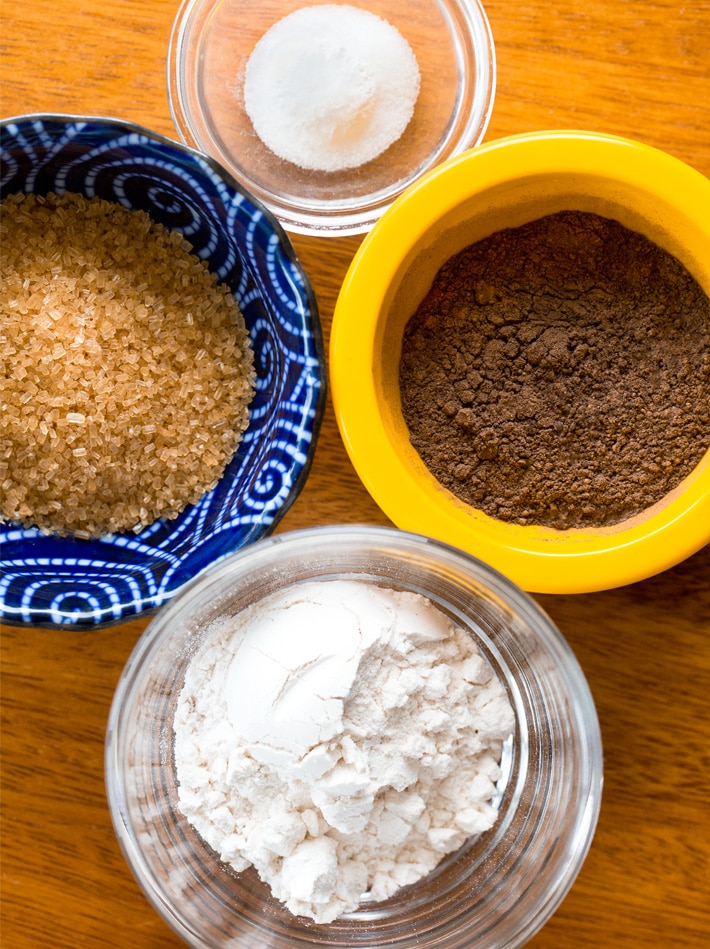 Mug cake recipe ingredients
Here's what you need to make the single serving recipe: cocoa, flour, sweetener, salt, baking powder, milk of choice, pure vanilla extract, and oil or banana.
Use regular unsweetened cocoa powder for the first tablespoon of cocoa powder. Either Dutch cocoa or additional regular can be used for the two teaspoons.
If you want a low fat or fat free mug cake, many readers have written in to say that it works to substitute applesauce, Greek yogurt, sweet potato or pumpkin, or mashed banana. I have not tried and therefore cannot personally recommend this substitution.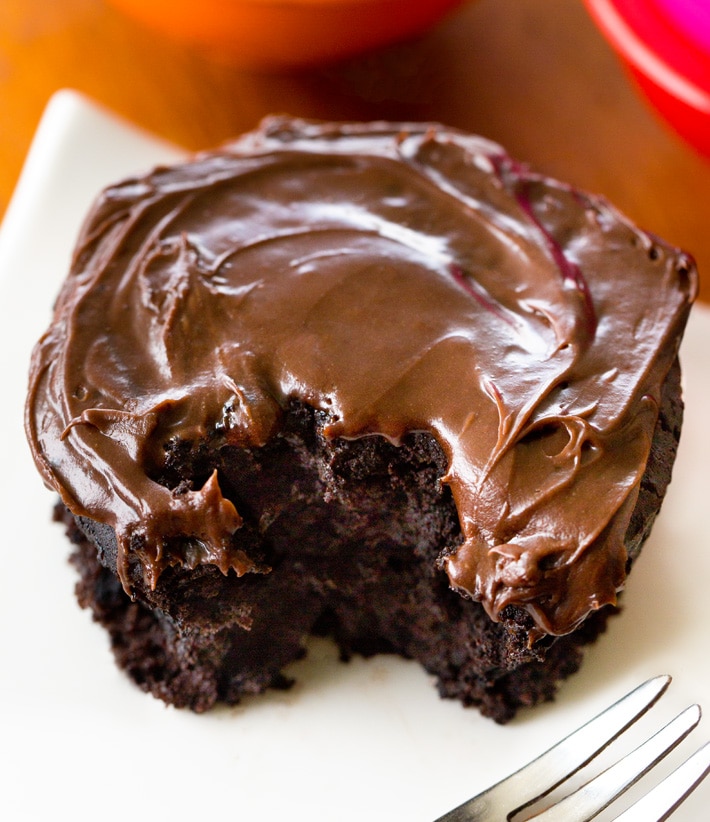 Vegan chocolate mug cake
The mug cake is already naturally eggless, which means it's super easy to make a dairy free and vegan version.
Just use a plant based milk, such as coconut milk, soy milk, or almond milk. If topping with chocolate chips, ice cream, or frosting, choose vegan options for those as well.
For a gluten free chocolate mug cake, use either the oat flour or gluten free all purpose flour. There's also a flourless keto mug cake version listed in the recipe below.
You may also like these Vegan Chocolate Chip Cookies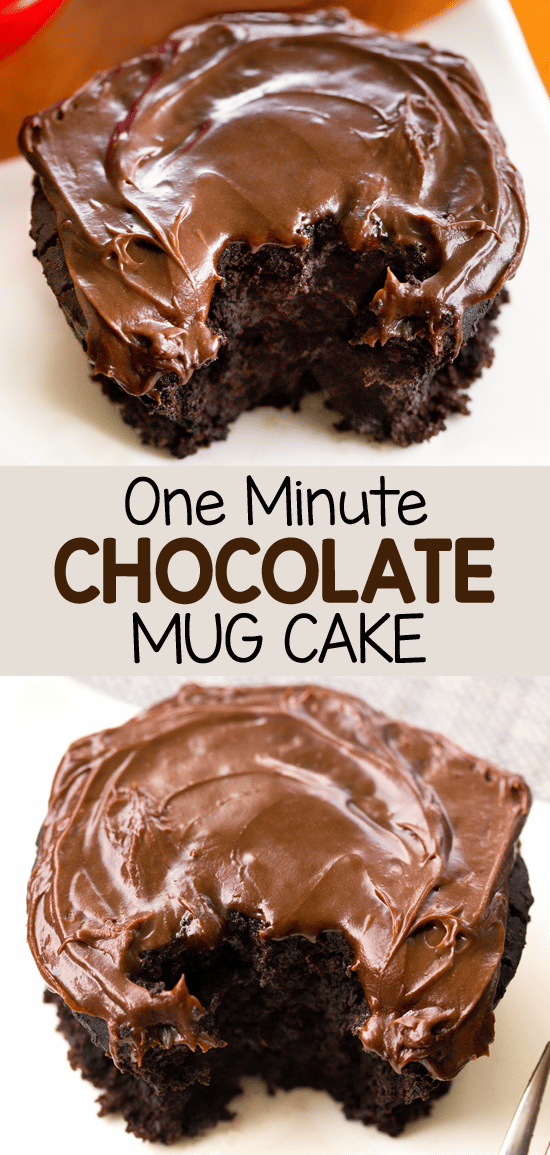 Chocolate Mug Cake
This easy chocolate mug cake recipe can be made in the microwave or oven!
Ingredients
1

tbsp

cocoa powder

2

tsp

Dutch or additional regular cocoa powder

3

tbsp

spelt,

white, oat, or gf ap flour (or try this Keto Mug Cake Recipe)

1/8

tsp

salt

2

tbsp

sweetener of choice

1/4

tsp

baking powder

2-3

tsp

oil

(Many commenters have said it still tastes good if you sub applesauce or mashed banana. I haven't tried it)

3

tbsp

milk of choice

1/2

tsp

pure vanilla extract
Instructions
Mug cake recipe: Combine dry ingredients and mix very, very well. Add liquid, stir, then transfer to a little dish, ramekin, or even a coffee mug. Either microwave 40-60 seconds (time will depend on microwave wattage) OR cook in a 350F oven for about 14 minutes. If you don't want to eat it straight out of the dish, be sure to spray your dish first and then wait for the mug cake to cool before trying to remove it. Frosting ideas are listed above in the post!

View Nutrition Facts
Easy Chocolate Dessert Recipes