This delicious and sweet homemade pineapple pie is absolutely one of the easiest desserts you will ever make!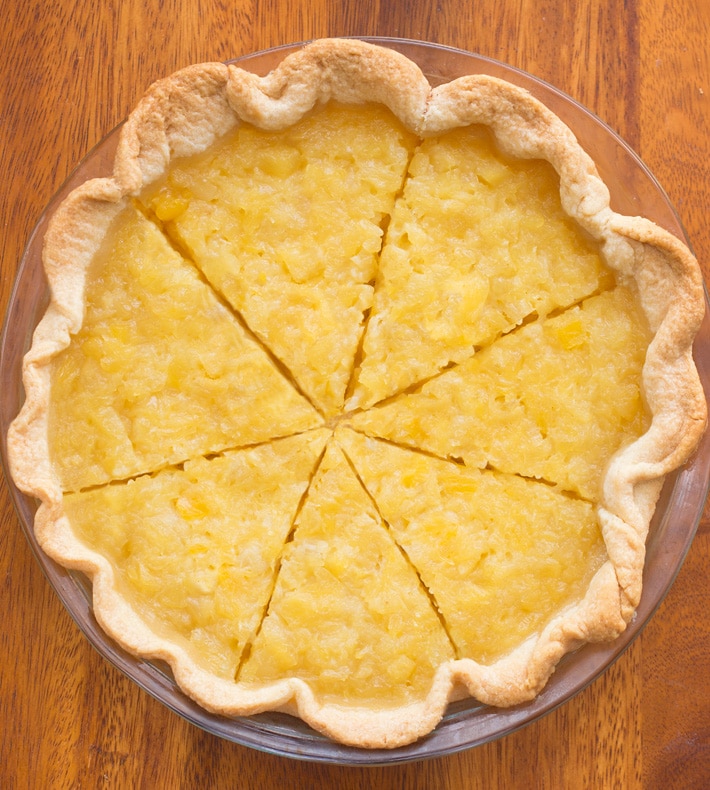 With just 5 ingredients, it's one of my favorite easy summer recipes.
One taste of the traditional pineapple pie filling and buttery flaky crust makes you feel like you're lounging on a tropical Hawaiian beach.
Every time I serve this pie, there are never any leftovers!
Also try this Healthy Banana Bread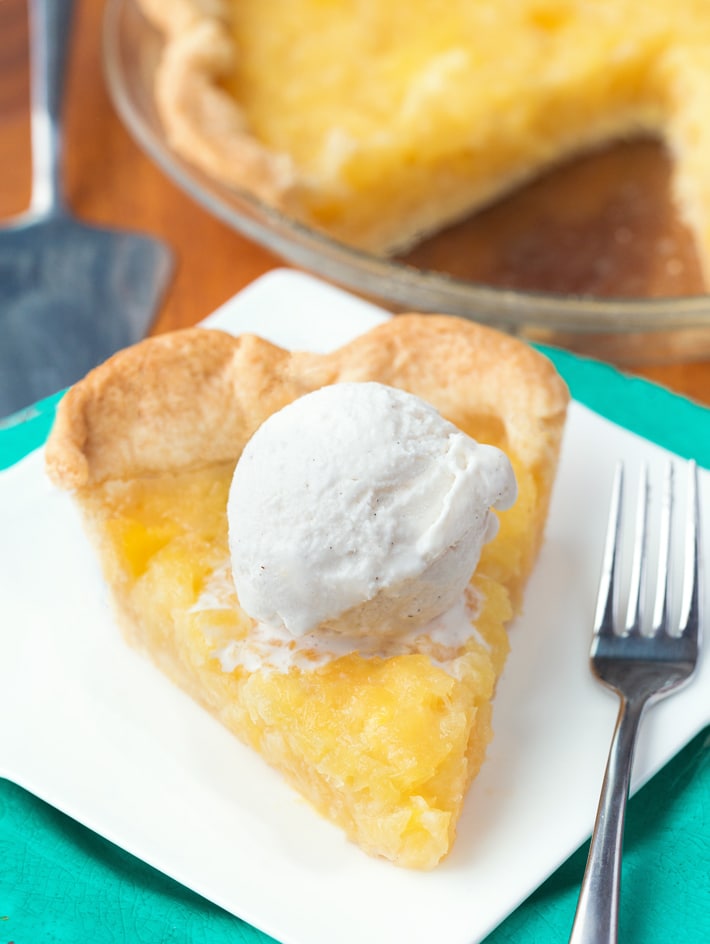 More Pineapple Recipes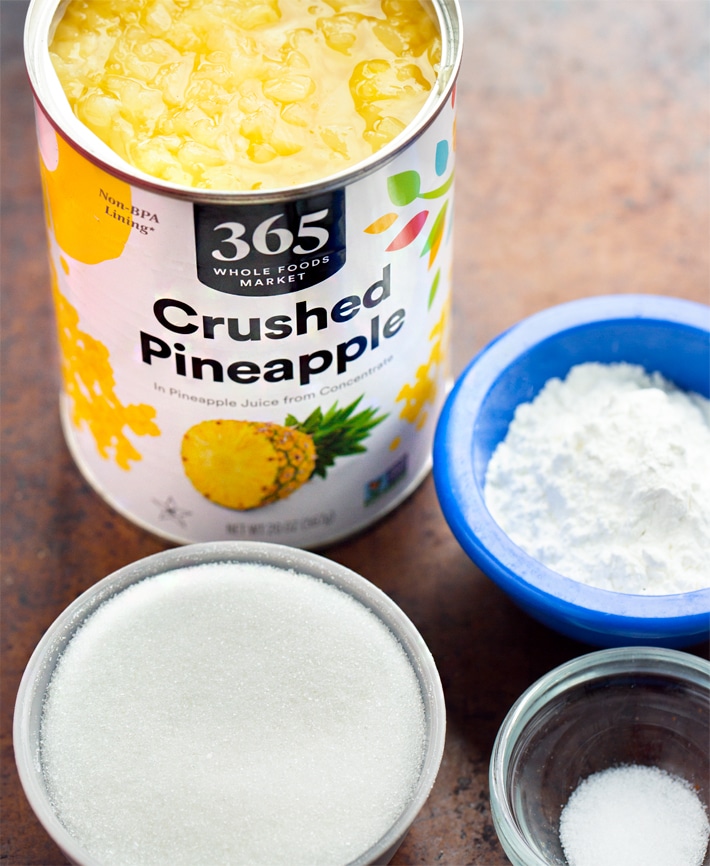 How to make pineapple pie from scratch
The recipe is super easy to make at home.
Start by preheating your oven to 350 F, then simply stir all of the vegan pineapple pie filling ingredients together.
Smooth the fresh pineapple filling into any homemade or store-bought 9-inch pie crust or graham cracker crust, gluten free if needed.
Bake on the oven center rack for 35 minutes, let cool, slice, and serve.
Leftovers can be covered and refrigerated for up to 4 days, or you can freeze the dessert in an airtight covered container to thaw at a later date.
*For no bake pineapple pie, try this Pineapple Fantasy Pie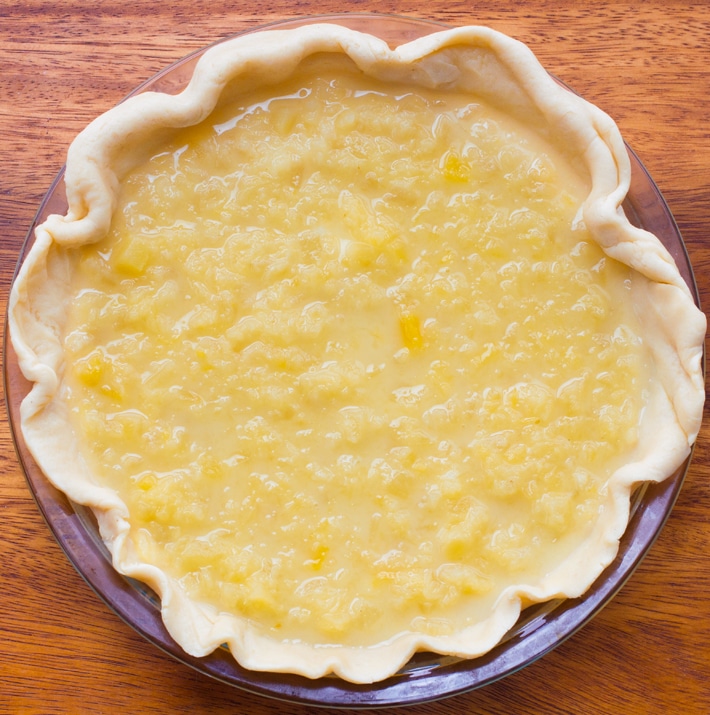 Pineapple cream cheese pie variation
Simply stir 8 oz cream cheese or vegan cream cheese into the filling before baking.
You can also stir in 1/2 cup of shredded coconut if desired.
Or, for a pineapple cheesecake, stir all of the filling ingredients together and spread over the batter of my Keto Cheesecake or this Vegan Cheesecake. Bake according to cheesecake directions.
This fruit pie is amazing topped with Coconut Whipped Cream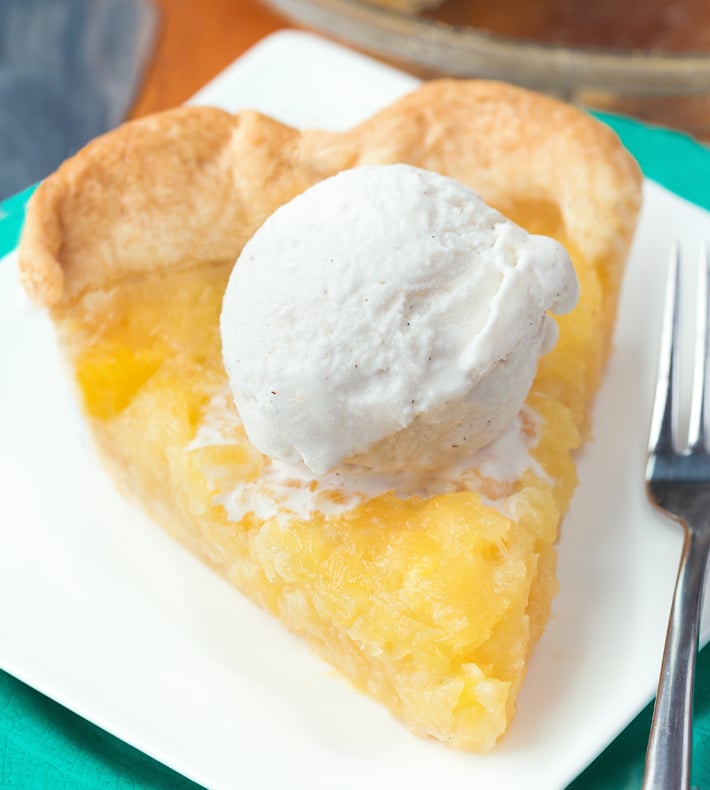 According to google, people are most often searching for one of three different popular types of the fresh fruit pie.
Today's recipe is closest to the internet version sometimes referred to as Johnny Cash's mother's pie. All you need is fresh or canned pineapple, regular or unrefined sugar (or erythritol for a low sugar pie), cornstarch, a pinch of salt to bring out the sweetness, optional shredded coconut, and a basic pie crust.
Hopefully someday I can also experiment to come up with a homemade recipe for Filipino pineapple pie or the ones McDonald's apparently sells in Malaysia, because they both sound good too!
Leftover pineapple? Use it to make pineapple Overnight Oats or Chia Pudding
Fresh pineapples were on sale at the grocery store, so we bought two. We ate a lot of pineapple that week!
Above, watch the pineapple homemade pie recipe video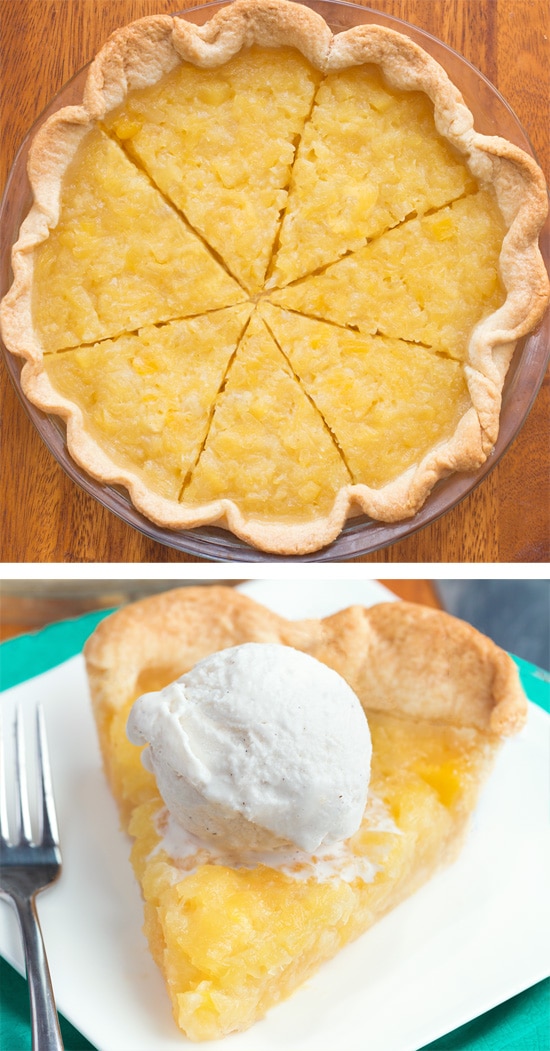 Pineapple Pie Recipe
This sweet homemade pineapple pie is one of the easiest desserts you will ever make.
Ingredients
20

oz

canned pineapple, or 2 1/4 cup

1/2

cup

sugar, unrefined or erythritol if desired

1/4

tsp

salt

4

tbsp

cornstarch

optional 1/2 cup shredded coconut

optional 8 oz cream cheese

9

inch

pie crust of choice
Instructions
Preheat oven to 350 F. (There's a no-bake version listed earlier in the post if you prefer.) Stir all pie filling ingredients together, then smooth into the crust. Bake on the center rack 35 minutes. Let cool before slicing.

View Nutrition Facts
Easy Pie Recipes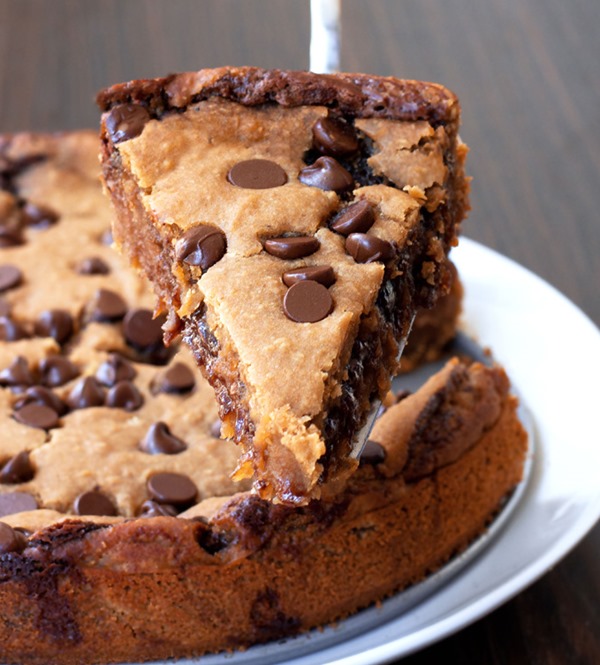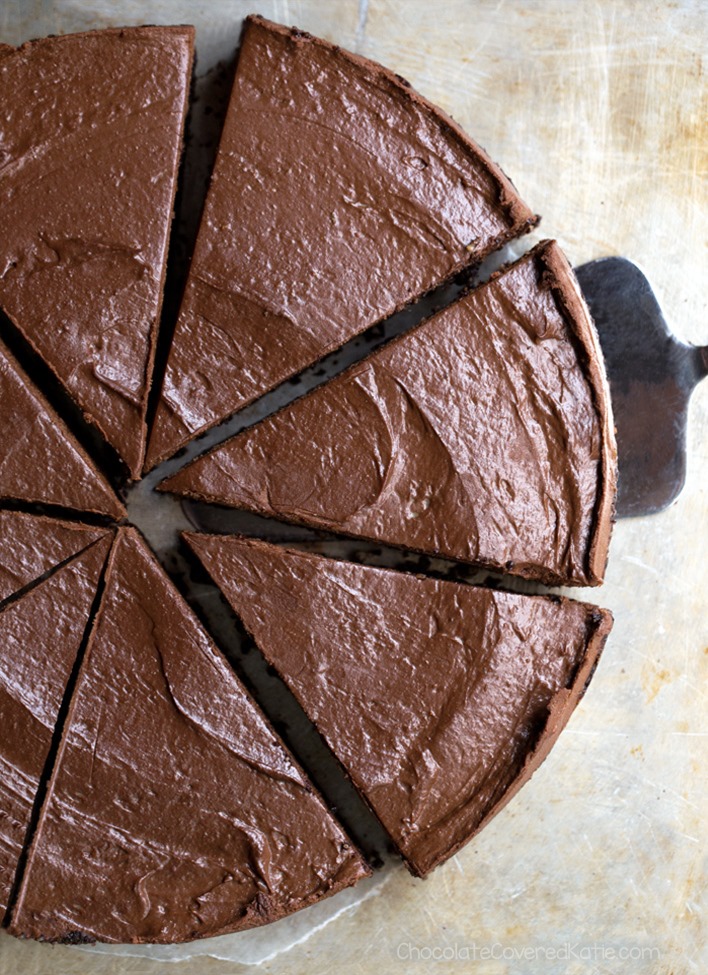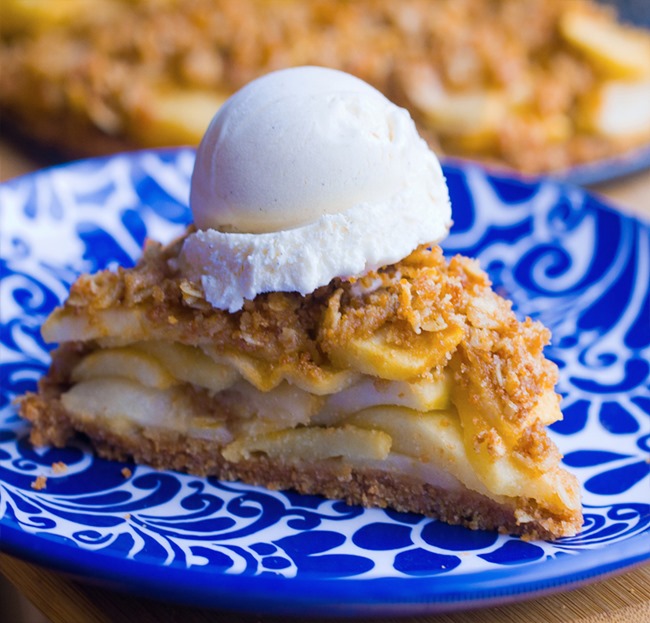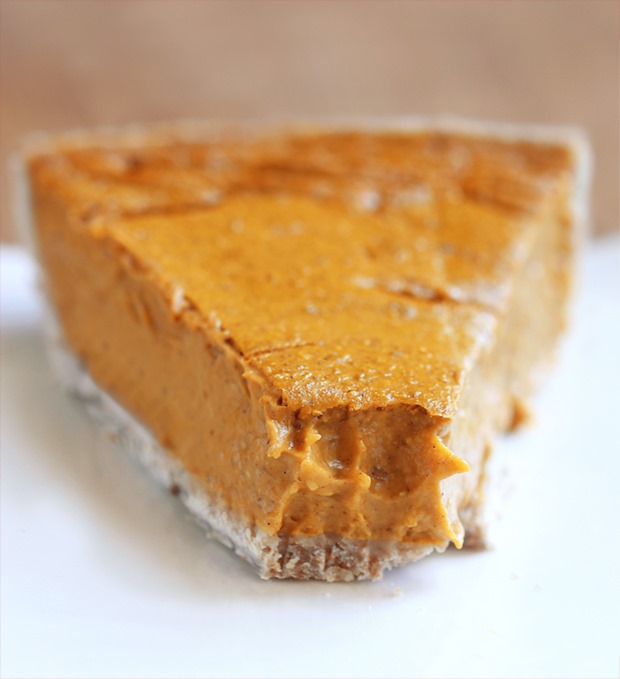 Or this Vegan Pumpkin Pie