Have you ever wished the Haagen Dazs ice cream recipe could be healthy?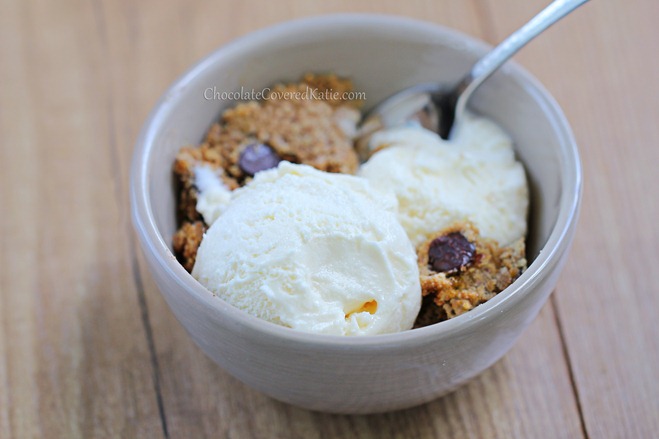 6 ingredients.
NO added sugar.
And it really does taste like Haagen Dazs!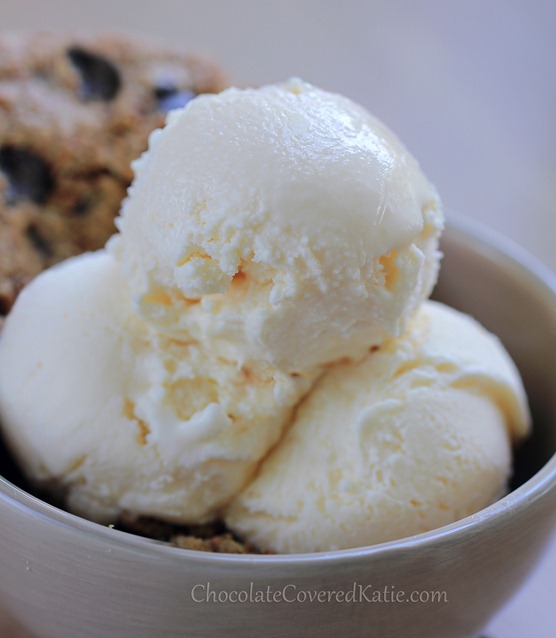 As an ice cream addict my whole life, I've been extremely disappointed over the years by every non-dairy ice cream on the market (and I've tried them all). They're either too icy, too gummy, or they have an overbearing coconut aftertaste.
I missed REAL ice cream like crazy and finally figured I'd have to make my own dairy-free ice cream recipe that could stand up to premium brands like Ben & Jerry's or Haagen Dazs in both taste and texture.
It's taken me almost a year to get it just right, but I'm really happy with the results.
Edit: In the years since I first published this recipe, both Ben & Jerry's and Haagen Dazs have come out with vegan ice cream options (thank you!).
After trying them, I must say the companies did a great job, taste-wise. But even their vegan ice cream recipes are not the healthiest (yeah I know… who eats ice cream to be healthy?), so I am still sticking with mine!
Related: Coconut Ice Cream – 5 New Recipes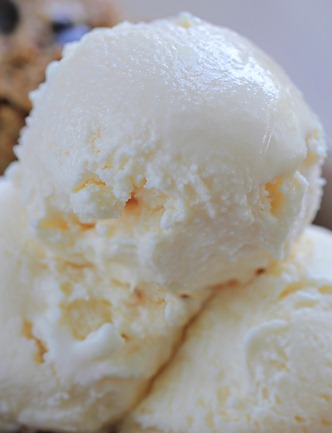 Ice Cream Flavor Variations:
Caramel Ice Cream Recipe: Add 1/4 tsp caramel extract (JR Watkins brand is vegan)
Peppermint Patty Ice Cream: Add 1/2 to 1 tsp pure peppermint extract + Cosmic Peppermint Patties
Vanilla Bean Ice Cream: Add 1/2 tsp vanilla bean paste in addition to the 1 1/2 tsp pure vanilla extract.
Chocolate Chip Ice Cream: Add 1/4 cup chocolate chips before blending the first time
Feel free to play around with different ingredients and add-ins such as cocoa powder for chocolate ice cream, raisins and oats for oatmeal raisin ice cream, chopped strawberries for strawberry ice cream, shredded coconut and coconut milk for coconut ice cream, etc.


Healthy Ice Cream Recipe
Healthy Haagen Dazs Ice Cream Recipe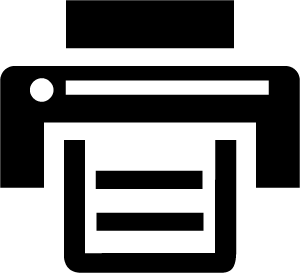 Print This Recipe
[mrp_rating_result show_count="false" show_rich_snippets="false"]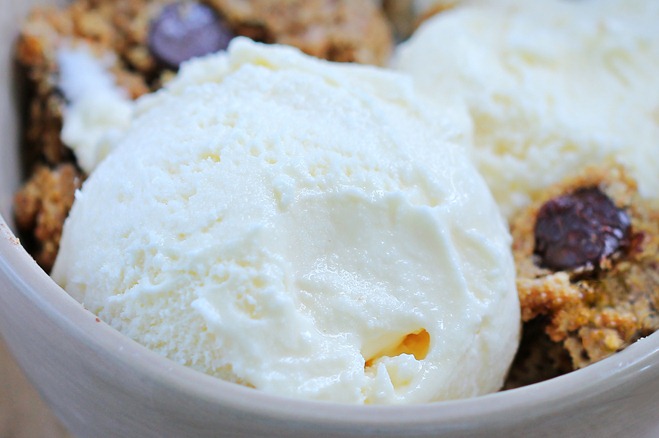 Ingredients
1 cup raw cashew or macadamia halves (120g)
1 1/3 cups milk of choice
3 tbsp sugar of choice, or xylitol for sugar free
1/8 tsp plus 1/16 tsp salt
1/16 tsp pure stevia, or 2 tbsp additional sugar
1 1/2 tsp pure vanilla extract
Instructions
Ice Cream Recipe: In a cereal bowl, cover the nuts with water and let sit 4-8 hours. Drain, and pat dry very well with a paper towel. Combine all ingredients in a blender, and blend until all cashew bits have disappeared and mixture is completely smooth. If you have a Vita-Mix: Pour blended mixture into two ice-cube trays, and freeze until solid. Once frozen, pop out the ice cubes into your Vita-Mix by pushing a knife down one side of each section. Blend on high, using the tamper, until completely smooth with a soft-serve texture. Scoop out into individual bowls, using an ice-cream scoop for authentic presentation. Eat immediately, or freeze each bowl up to an hour for the perfect ice-cream consistency and texture. The best texture is achieved with a Vita-Mix, but if you don't have one you can still get a pretty good result with an ice cream maker. (If you don't have an ice cream maker either, just turn the blended mixture into really delicious popsicles! Also, a reader had success with a food processor by thawing the ice cubes a little extra, and it turned out like soft-serve.) Ice-cream-maker method: Pour the blended mixture into a large container, and freeze 30 minutes or refrigerate at least 4 hours. Pour chilled mixture into your ice cream maker, and follow the manufacturer's instructions. Once a smooth texture has been reached, scoop out into individual bowls, using an ice-cream scoop for authentic presentation. Eat immediately, or freeze each bowl up to an hour for a firmer texture.
Any of the following milks works in the ice cream recipe: Silk Almondmilk, canned full-fat coconut milk, homemade cashew cream, Alpro soy cream… many others will surely work; I just haven't tried them all. (It's probably best to use a milk with some fat in it.) Due to the lack of preservatives and stabilizers in this all-natural ice cream, it tastes best the day you make it. However, you definitely can freeze for up to a month. It is best to portion out the ice cream into individual bowls before freezing. Then remove a bowl from the freezer 15-20 minutes before eating. It will thaw back into a smooth ice cream. Different flavor variations are listed earlier in this post.
Link Of The Day: