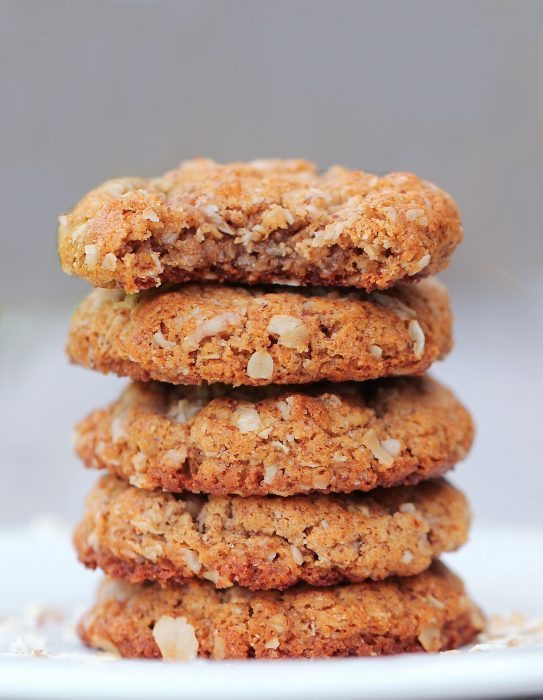 Healthy Cookies
2015 Update:
For an updated post that includes all of the healthy cookies recipes, be sure to check out the following link:

Thirty-six recipes for healthy cookies, including healthy peanut butter cookies, healthy sugar cookies, and the famous healthy chocolate chip cookies! What are your favorite healthy cookie recipes? Or what are your favorite traditional cookie recipes? If you don't see your favorite healthy cookies on here, feel free to let me know in the comments below!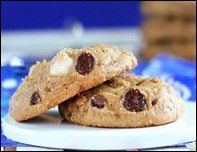 Healthy Chocolate Chip Cookies (Reader favorite)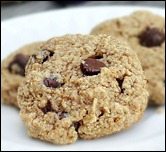 Oatmeal Chocolate Chip Cookies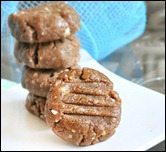 Peanut Butter Cookie Dough Cookies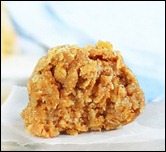 Pumpkin Oatmeal Healthy Cookies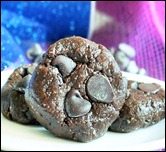 Chocolate Peanut Butter Cookies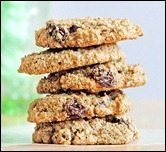 Flourless Oatmeal-Raisin Cookies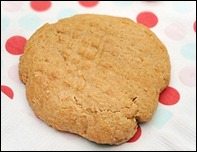 Single Serving Peanut Butter Cookie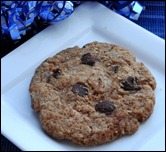 Single Serving Chocolate Chip Cookies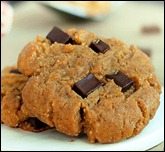 Peanut Butter Gingerbread Cookies
And an easy healthy cookie recipe for Oatmeal Almond Butter Cookies!
Ingredients
1/2 cup roasted almond butter, softened to a stir-able consistency
1/2 cup plus 2 tbsp quick oats
just under level 1/4 tsp salt
3/4 tsp baking soda
1/4 cup sugar or xylitol
2 tbsp applesauce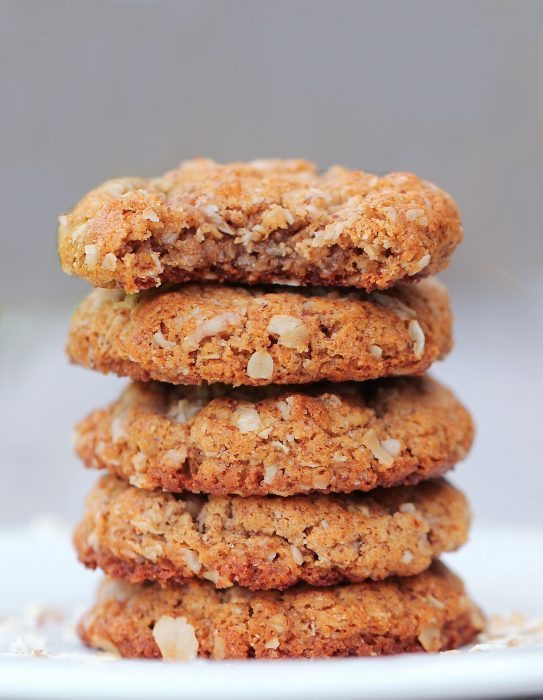 Instructions
Preheat oven to 350 degrees F. Line a cookie tray with parchment paper. In a mixing bowl, stir together all ingredients to form a dough. Due to the natural oils in almond butter, the dough can be a bit oily, so have a napkin ready to wipe your hands as you work. Form cookie balls with your hands, and place on the cookie sheet. Leave room between cookies, as they will spread as they bake. Bake 8 minutes. The cookies should still look a little underdone when you remove them, but they'll firm up as they cool. Set the tray aside for at least 10 minutes before picking up a cookie.